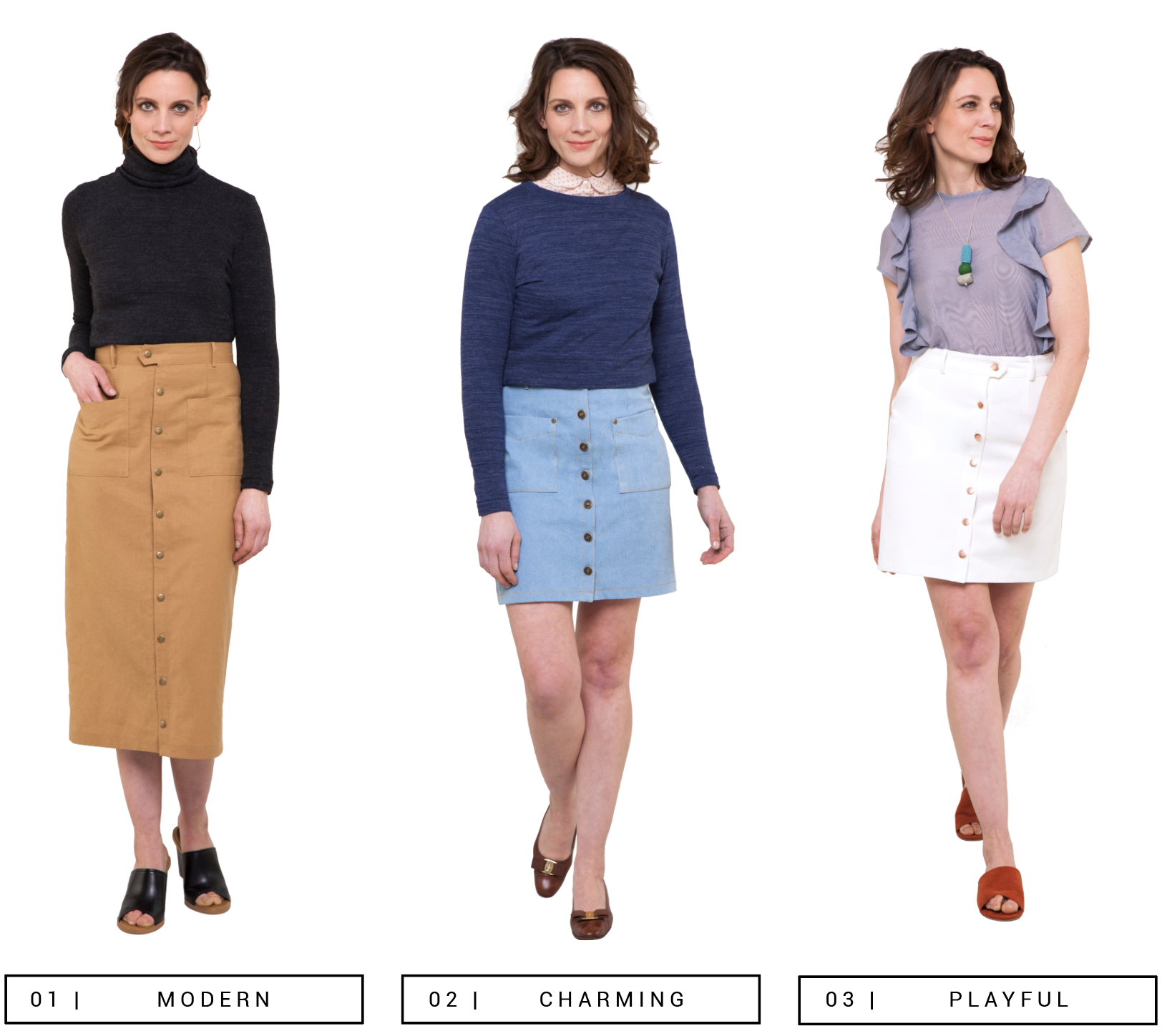 Seamwork patterns are designed with your wardrobe in mind. Each month we debut fresh new patterns that help you create a wardrobe that you truly love. Whether your style is modern, charming, or playful, we've got you covered.
Our patterns pair effortlessly together so that you can steadily build a closet full of clothing that reflects you and your personal taste. When you join Seamwork you get two easy-to-make patterns each month, helping you achieve the perfect me-made wardrobe.
Seamwork Style is here to inspire you to try new pairings and styles. Every month we mix our new Seamwork patterns with our existing closet of samples to create outfits for work and play.
This month, we styled Leonora to create three unique looks.
For this version of Leonora we lengthened the skirt for a long, chic silhouette. We chose a classic neutral linen blend fabric for an understated look.
The Neenah dress can easily be shortened to a top length to make a layerable wardrobe staple. We sewed this version in a cozy merino jersey.
Black Mules
Simple black shoes keep this look chic.
Earrings
Customize this look with your favorite earrings.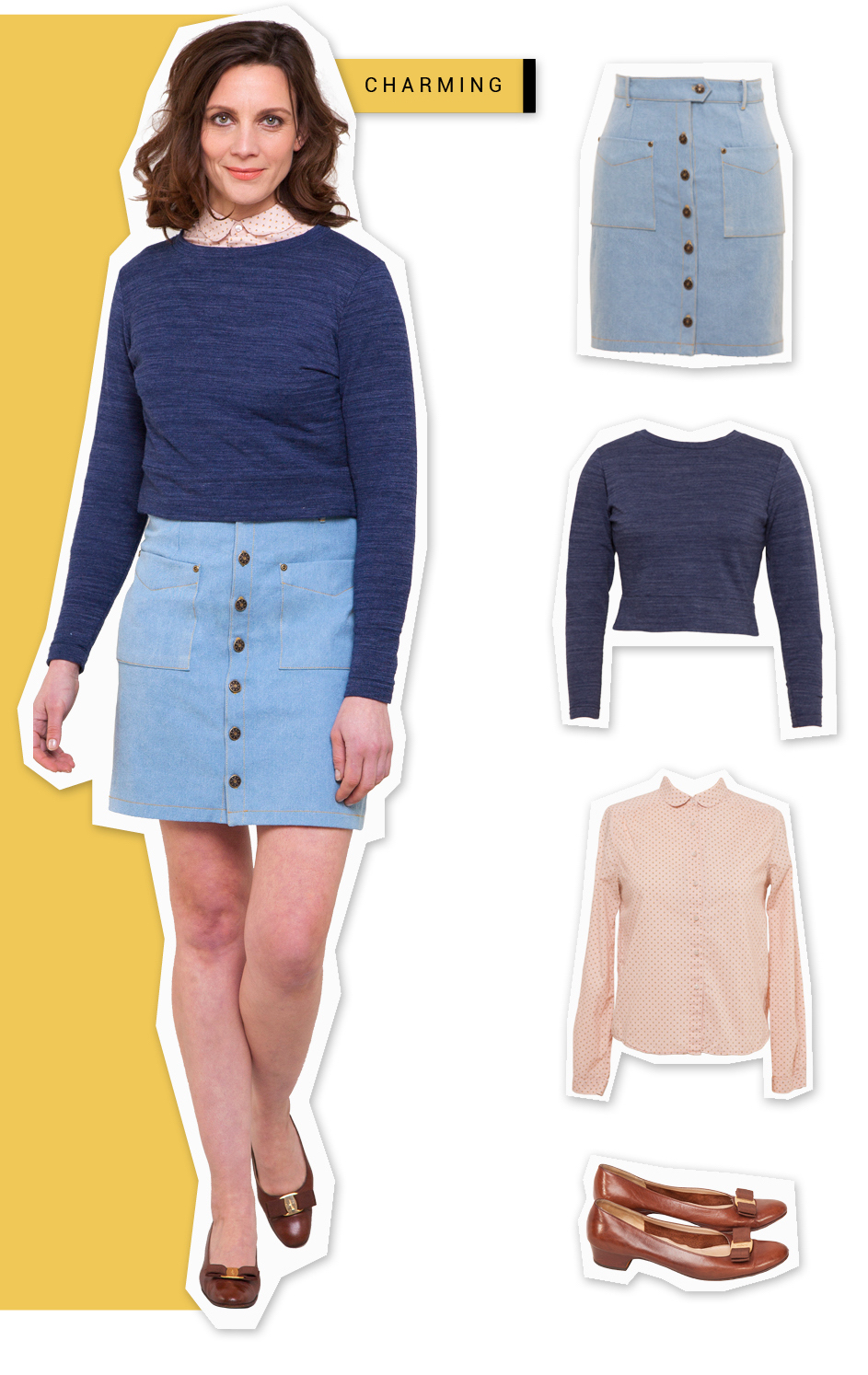 The denim skirt is a classic that can easily take you from work to play. We used denim with a light wash and classic hardware for a polished look.
Astoria is the perfect sweater for layering. We chose a cotton French terry for a layerable staple that transitions perfectly for spring.
Button-up Shirt
Try layering a crisp button-up under your Astoria. We reached for a pale pink blouse to contrast the blue sweater.
Vintage Flats
Vintage flats add personality to this cute look.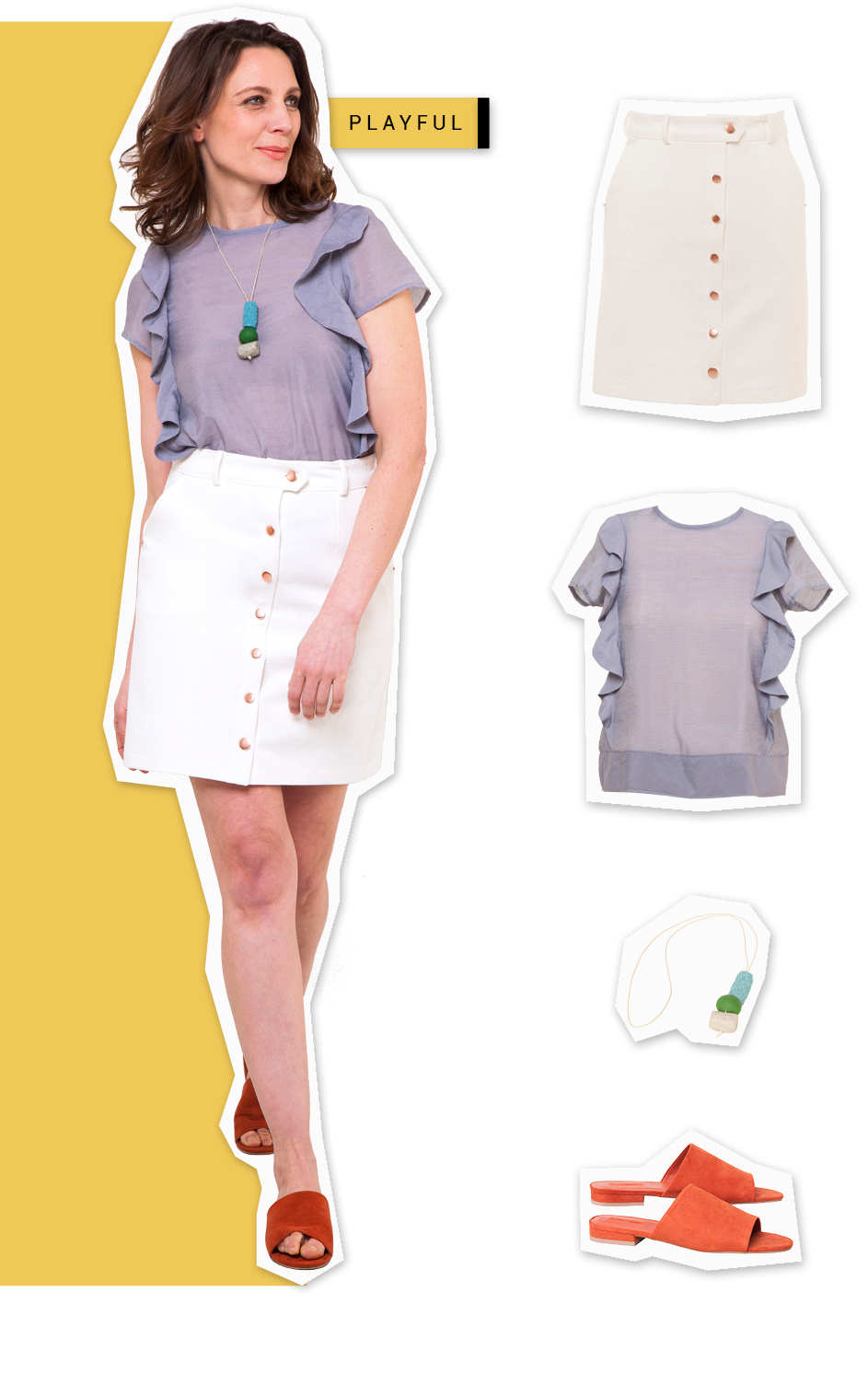 We love the look of this white denim Leonora, especially paired with brass hardware.
Add more dimension to your Hayden with this
bonus ruffle
. We sewed this version in a soft cotton/silk blend.
Necklace
A handmade necklace adds a personal touch to this outfit.
Simple Sandals
Simple sandals round off this easy summer look.
Join the Conversation
Sign in or become a Seamwork member to comment on this article.