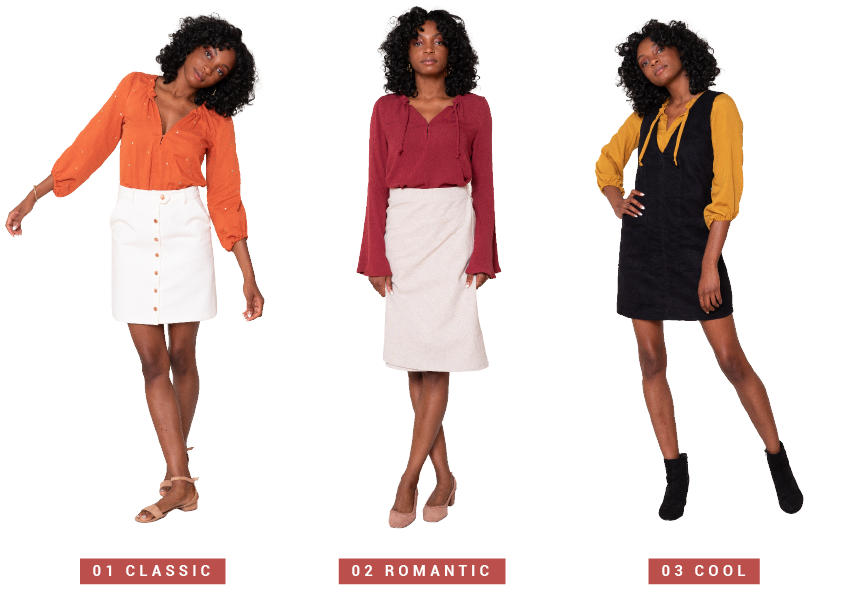 Over the years, I have noticed that sewing helps us to unlock new layers of our personal style. Having more control over the silhouettes, colors, textures, and prints we dress ourselves in, brings us in touch with our style and the way we present ourselves to the world. To me, personal style is the way we introduce ourselves without words; it is a visual language that only becomes richer when you have control over your medium.
With Seamwork Style, we want to inspire you to see the creative potential behind each pattern, because your me-mades should work for your life and your style.
The Emmie top is a modern take on the iconic peasant blouse style. But you don't have to sport this blouse with bell bottoms—unless that's your style! Try mixing and matching this flowy top with unexpected classics for a modern twist.
Classic
If your style leans more classic and less bohemian, try pairing Emmie with a wardrobe staple like the Leonora skirt. The tailored silhouette in crisp denim keeps this look modern and cool.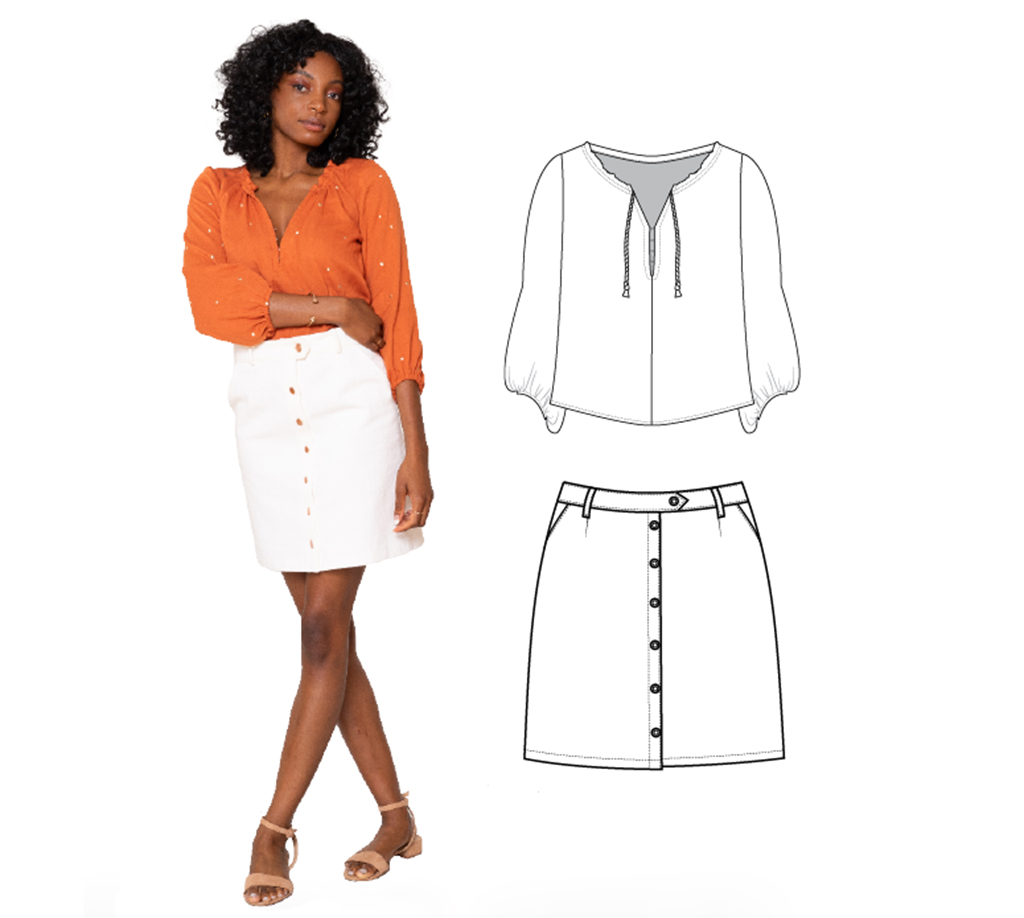 Emmie | Leonora | Bracelet | Sandals
Romantic
Play up the romantic nature of the Emmie top by pairing it with a wrap skirt like Laura. This combo strikes the perfect balance of ethereal and relaxed.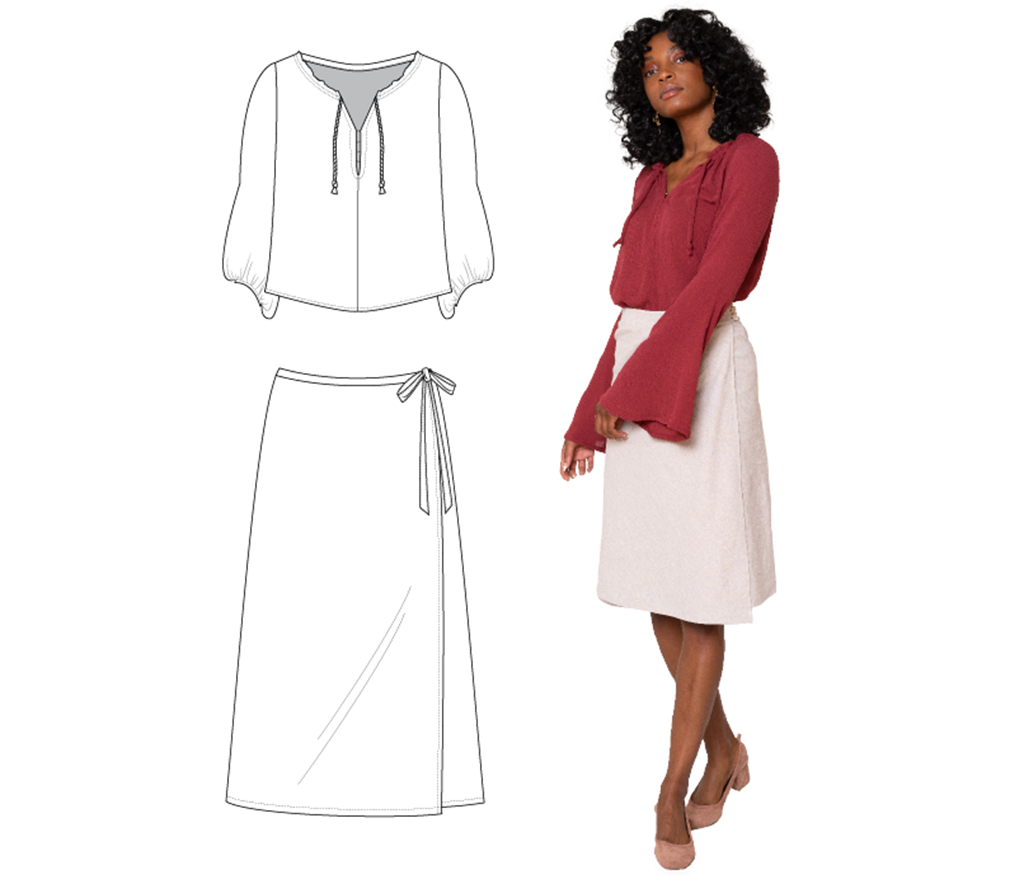 Emmie | Laura | Earrings | Heels
Cool
This unexpected combo is perfect for when the weather says summer, but your heart starts aching for fall. And when the weather cools down all you need to add are tights and your favorite jacket.