Over the years, I have noticed that sewing helps us to unlock new layers of our personal style. Having more control over the silhouettes, colors, textures, and prints we dress ourselves in, brings us in touch with our style and the way we present ourselves to the world. To me, personal style is the way we introduce ourselves without words; it is a visual language that only becomes richer when you have control over your medium. 
With Seamwork Style, we want to inspire you to see the creative potential behind each pattern, because your me-mades should work for your life and your style.
When the weather starts turning cool and crisp, few things feel more appropriate than a great fitted long sleeve shirt. The Ace is one part T-shirt, one part turtleneck, and 100% cool and chic. The best part is it integrates seamlessly into your wardrobe now, pairing perfectly with the skirts and flowy pants you've been wearing all summer. 
Cool
The elements of this look are all classic from color, to the textile, to the silhouette. But something about this exact combination exudes a cool, relaxed style.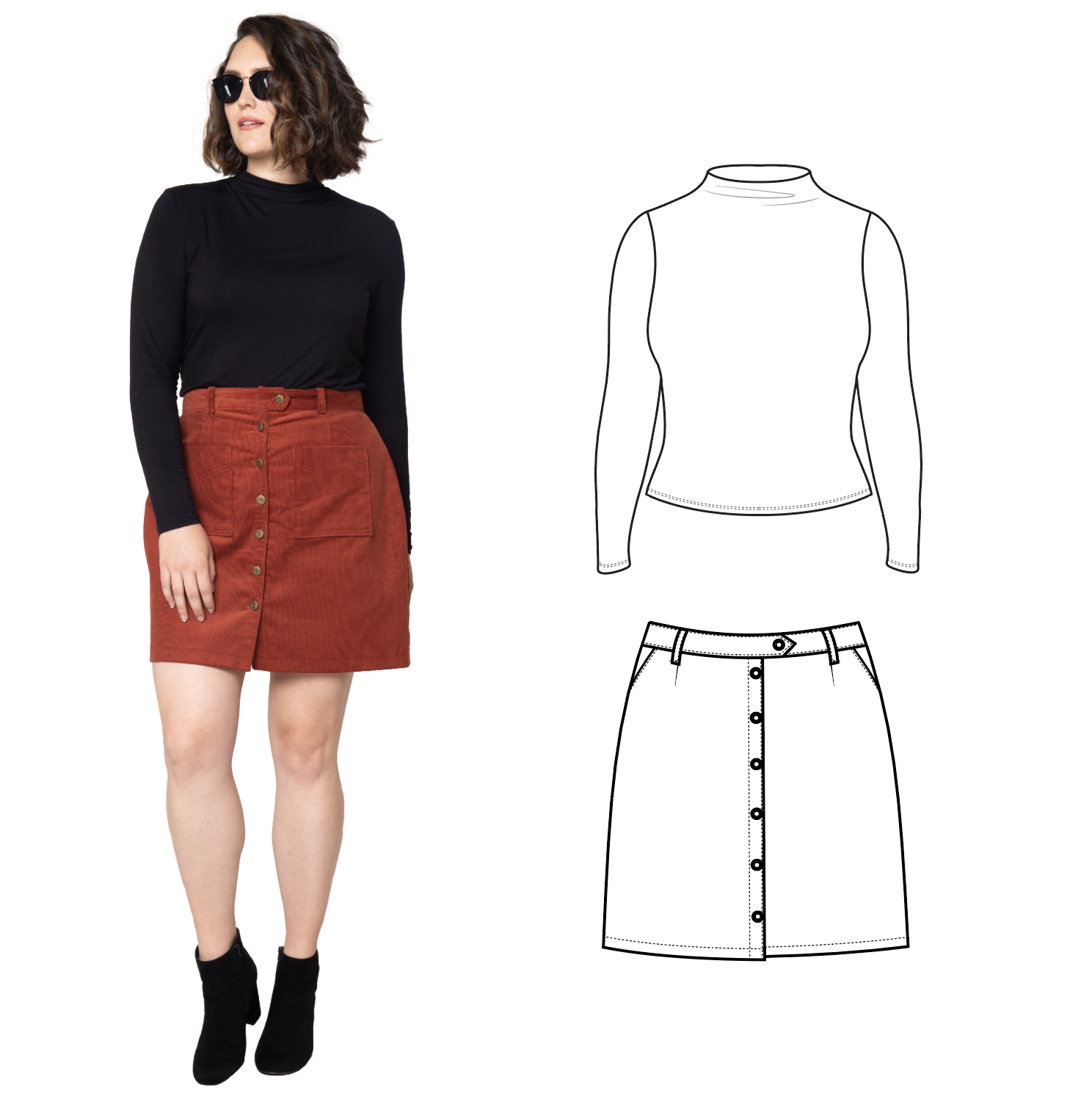 Ace | Leonora | Booties | Sunglasses
Fresh
Who says you can't wear white after Labor Day? The bell sleeves on this pattern hack feel fresh and light in an ivory jersey. Wear it with your favorite denim skirt now, or a pair of tried and true jeans later for the perfect twist on the white jeans and T-shirt look.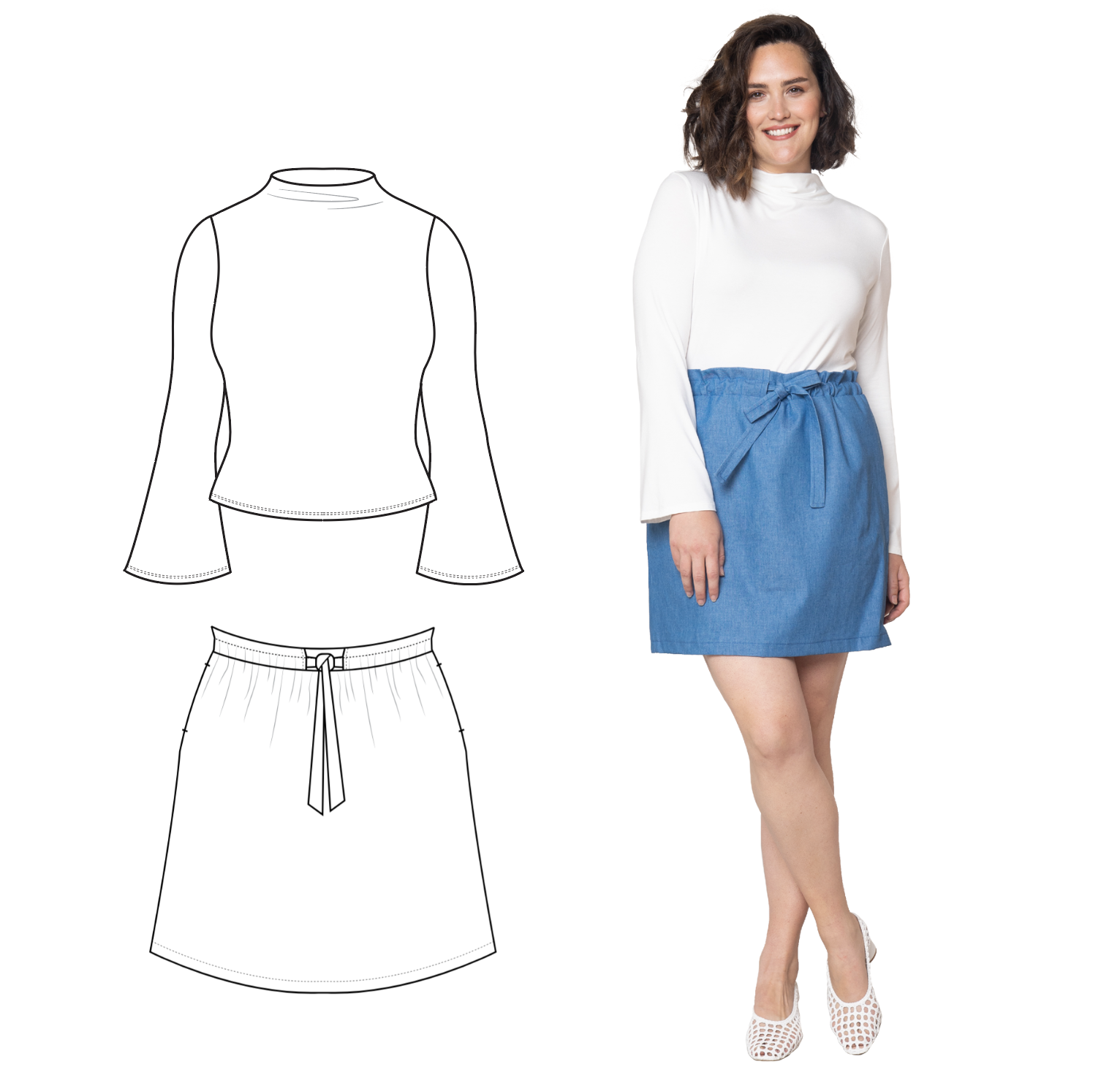 Ace Hack | Miller Bonus | Block Heels
Polished
A flowy, wide-leg pant screams cool sophistication. The volume of the Marett pants and the streamlined fit of the Ace top are a match made in heaven. This whole look is elevated by a clean, neutral color palette.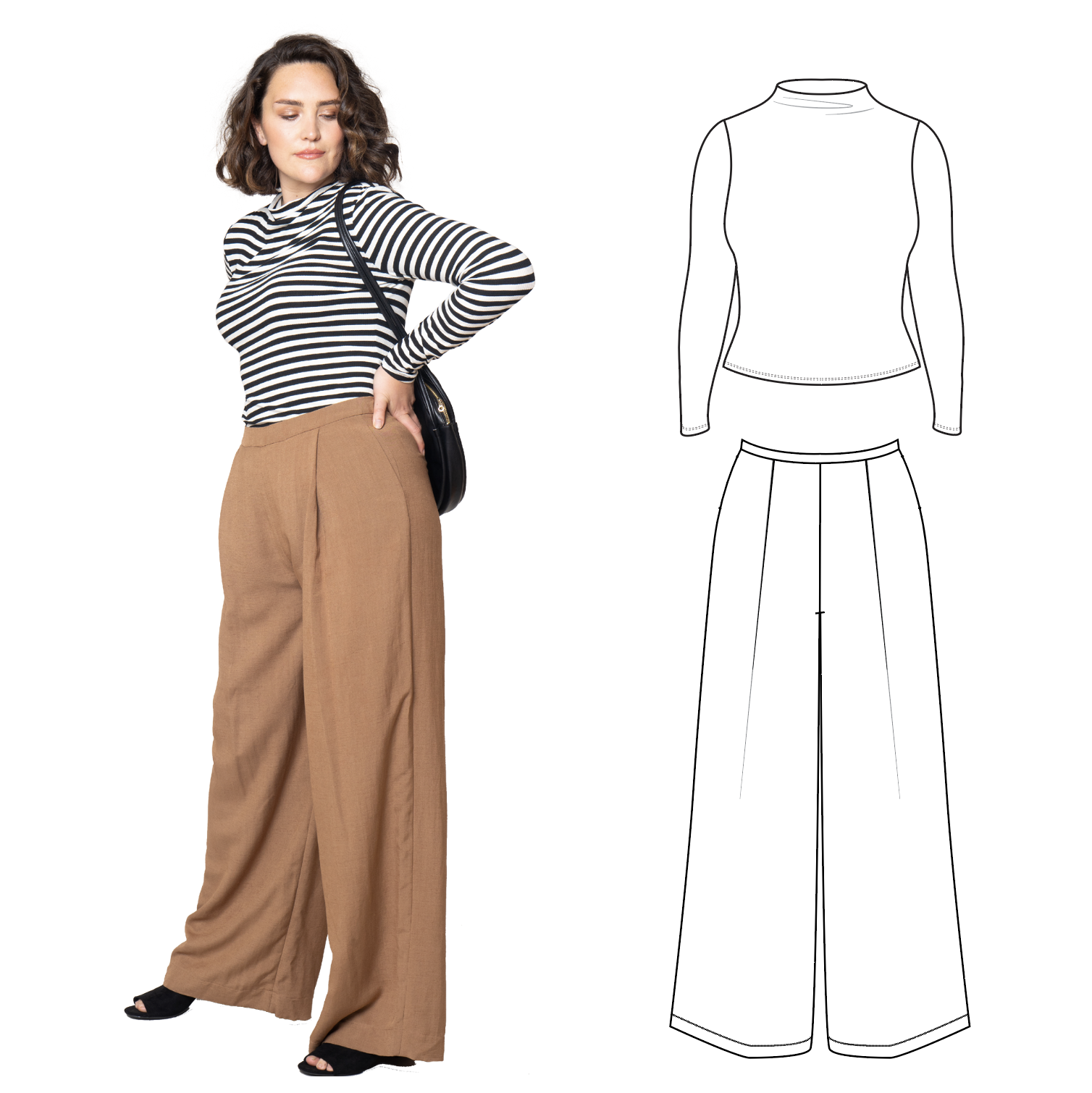 Join the Conversation
Sign in or become a Seamwork member to comment on this article.