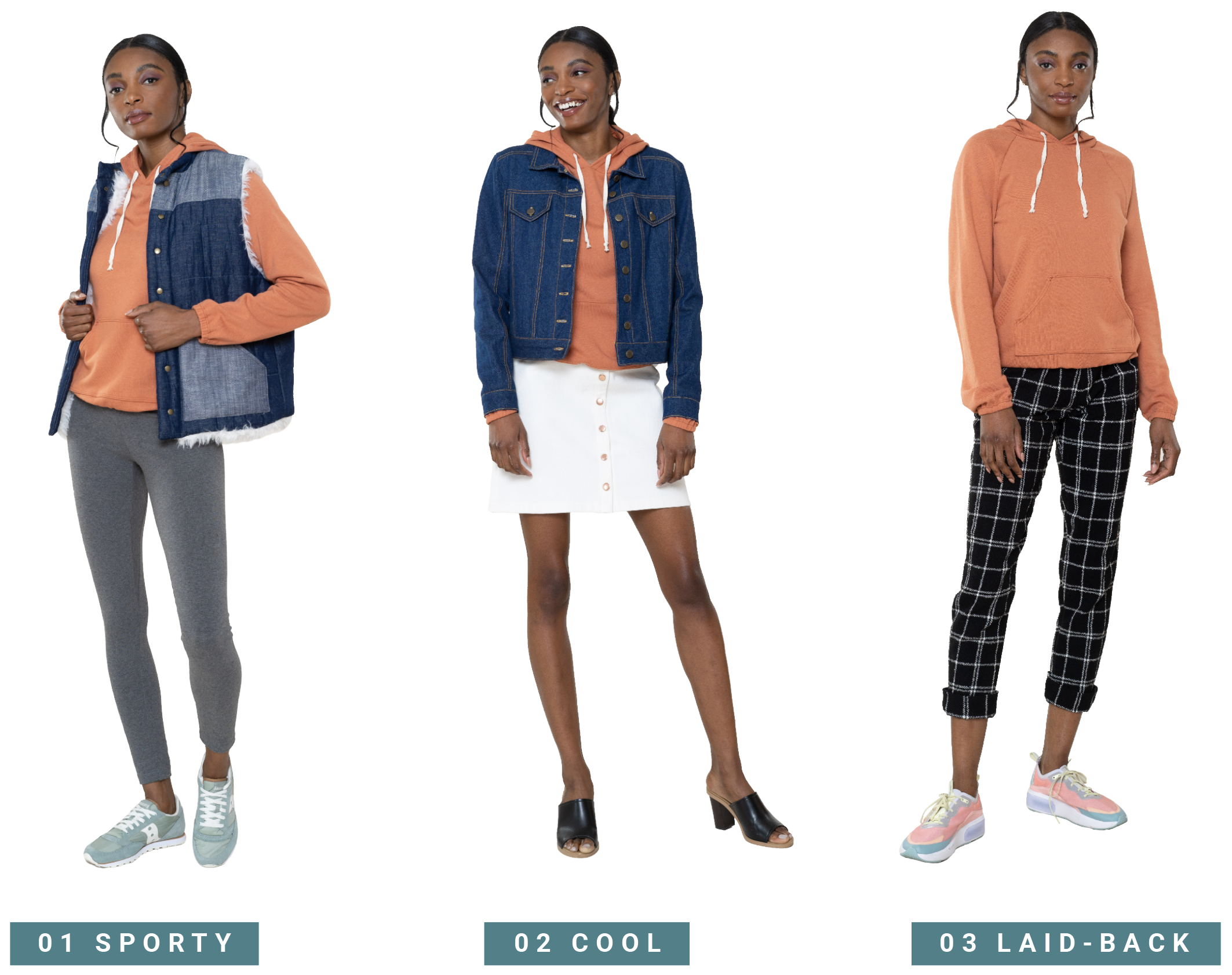 There's a lot of exciting reasons to sew your own me-made clothing, but it's also thrilling to style your new garments into your everyday wardrobe! The way we style ourselves doesn't only lift our moods—it allows us to express ourselves and show the world who we are.
With Seamwork Style, we want to inspire you to see the creative potential behind each pattern, because your me-mades should work for your life and your style.
The Rudy sweatshirt is going to be your go-to for cozy nights in, running errands, grabbing a coffee, or even warming up before hitting the gym. Sew up your Rudy sweatshirt in delicious French terry for soft loungewear, or use a wild print for a fresh athleisure look. The Rudy sweatshirt is perfect to pair with a variety of outfits. You'll be surprised how many ways you can show off your new favorite sweatshirt!
---
Sporty
This layered combination is perfect for a day hike, tailgating, or sipping coffee while running errands.
Denali | Shelly | Rudy | Sneakers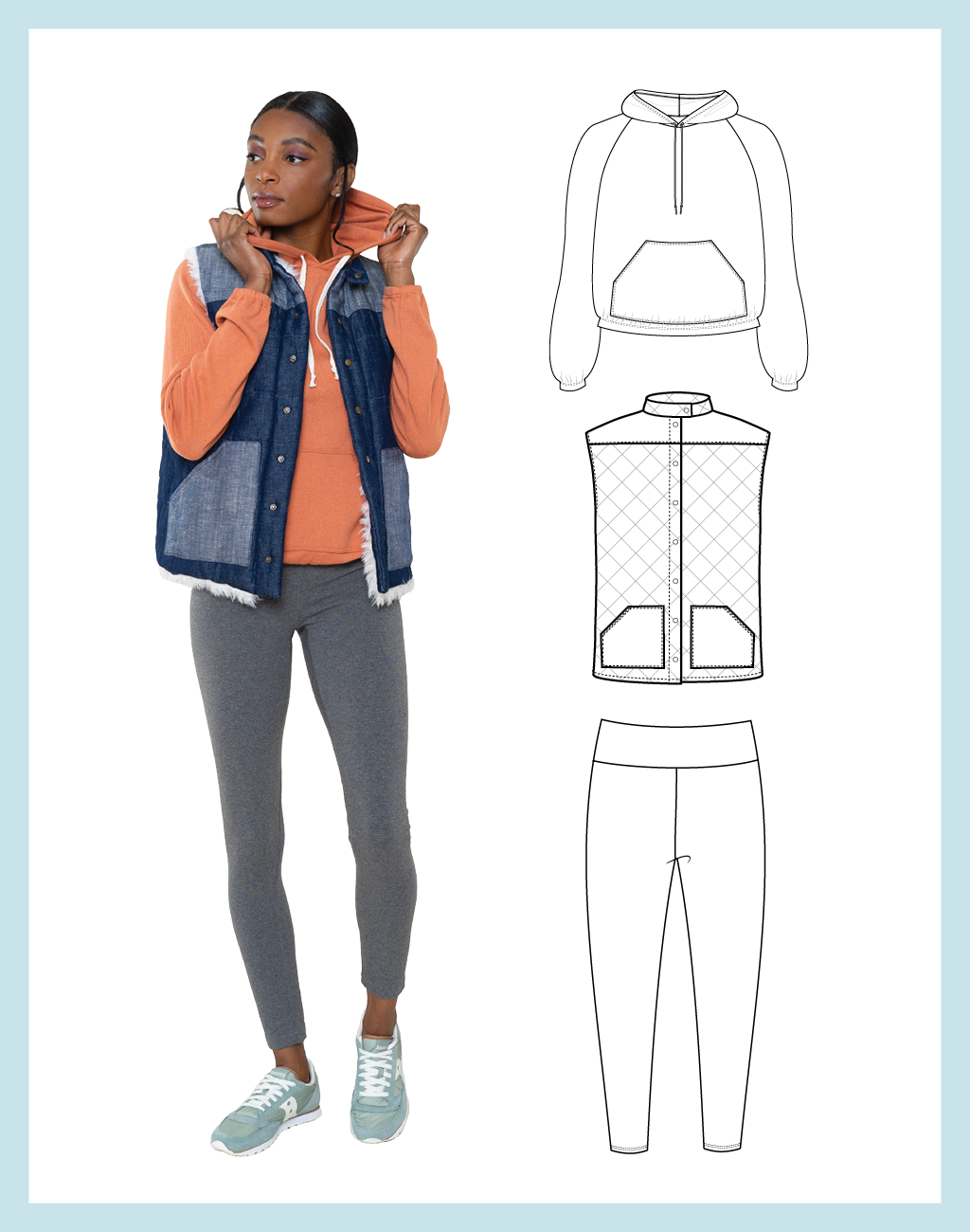 ---
Cool
Pair the Rudy sweatshirt with an Audrey jacket and Leonora skirt for that ultra cool-girl vibe.
Audrey | Leonora | Black Mules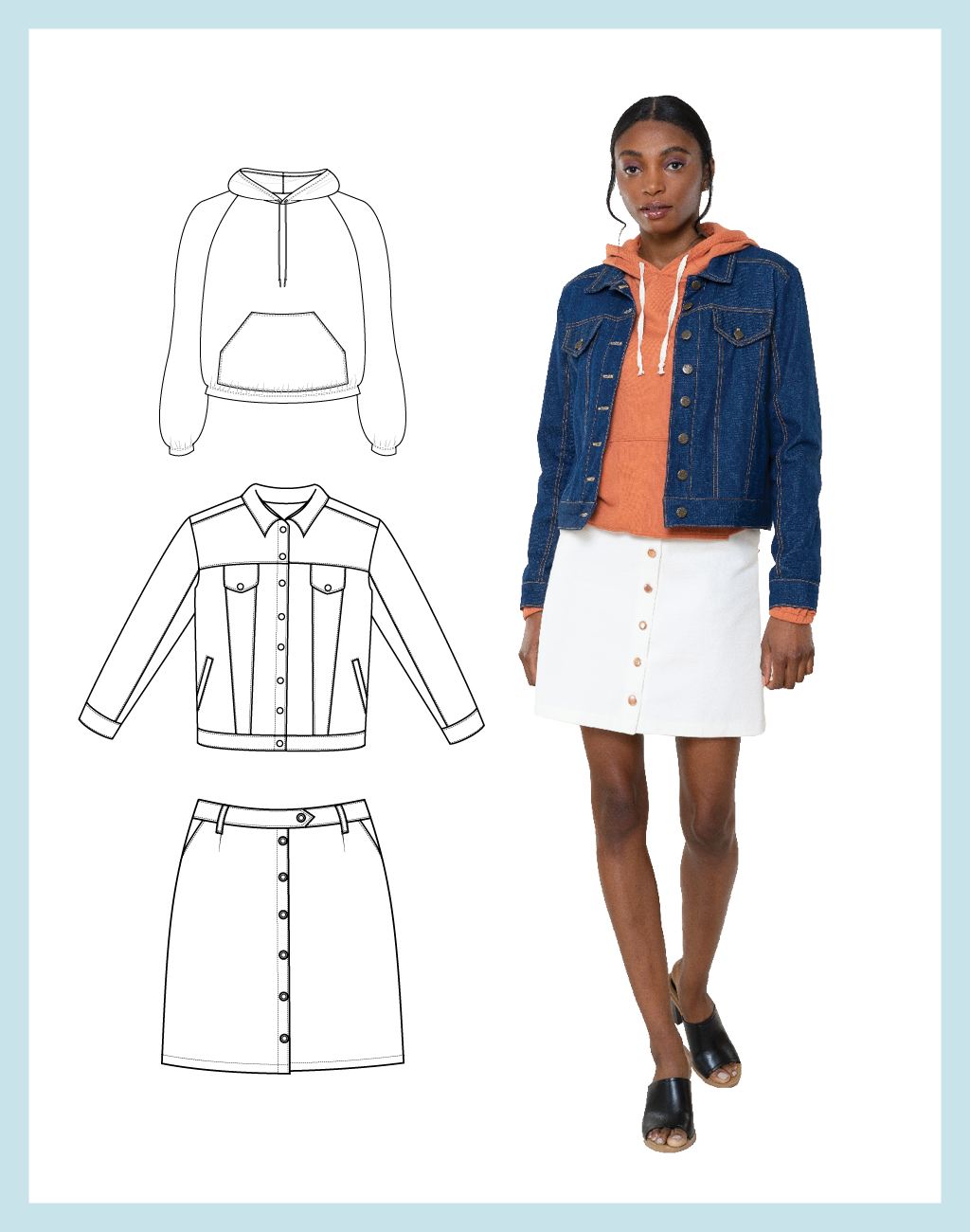 ---
Laid-back
Sometimes there's just nothing better than the simplicity of wearing a hoodie with some really cool pants. Pair the Rudy sweatshirt with pants, like Moji sewn in a big print, for effortless style.