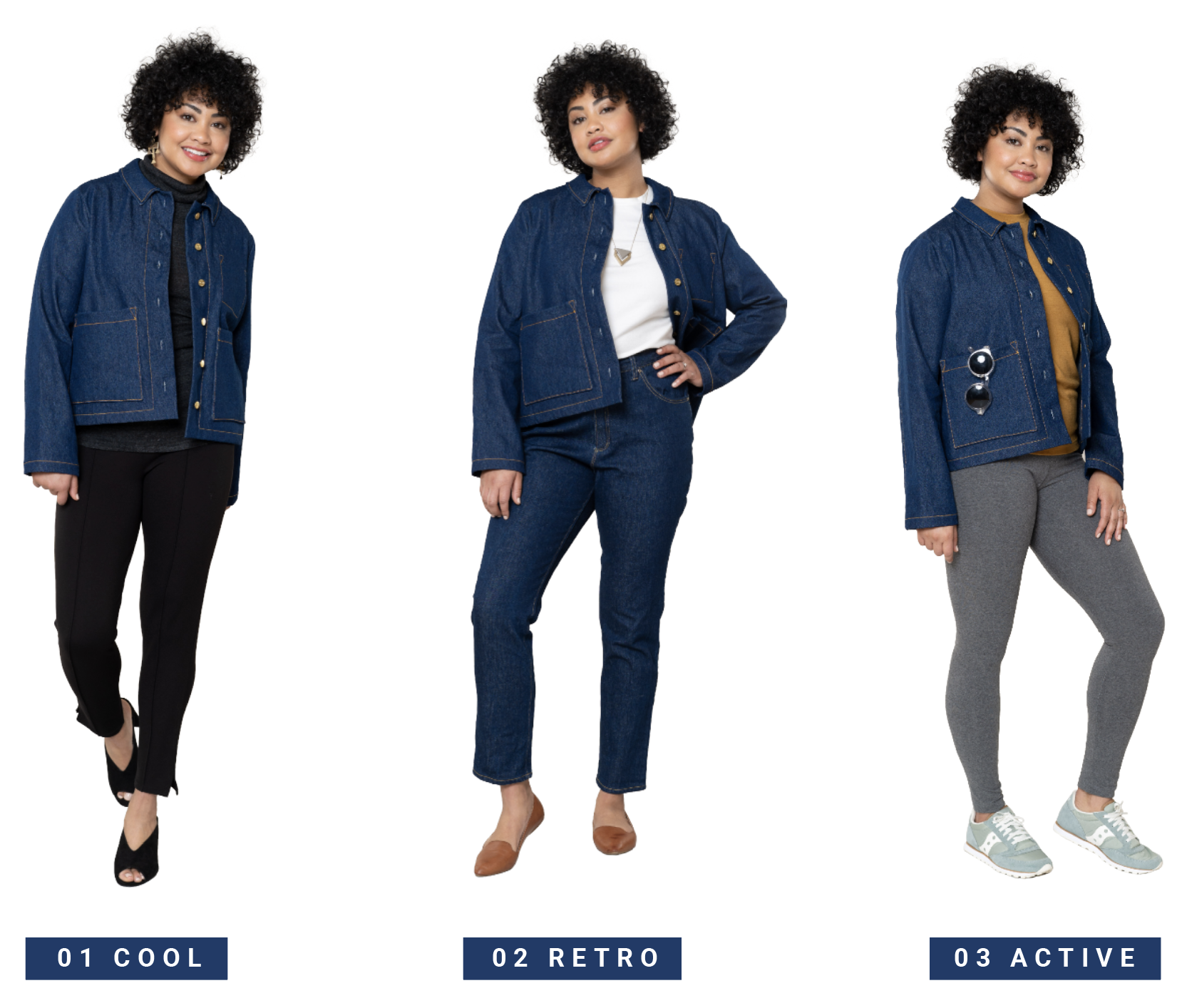 There are a lot of exciting reasons to sew your own me-made clothing, but it's also thrilling to style your new garments into your everyday wardrobe! The way we style ourselves doesn't only lift our moods—it allows us to express ourselves and show the world who we are.
With Seamwork Style, we want to inspire you to see the creative potential behind each pattern, because your me-mades should work for your life and your style.
The Rhett jacket is an all-occasion garment perfect to layer on for a variety of looks. No matter the season or time of day, Rhett works with you. With its many pockets, you can leave the purse behind and be ready for anything.
---
Cool
Rhett is perfect to layer over sweaters and turtlenecks, like our Neenah pattern. Pair it with some stretchy Dexter pants, and you're effortlessly cool!
Neenah | Dexter | Rhett | Heels
---
Retro
Do like the Canadians do and pair a denim Rhett with some denim Tessa jeans! Wear an Alice top for a perfectly groovy look.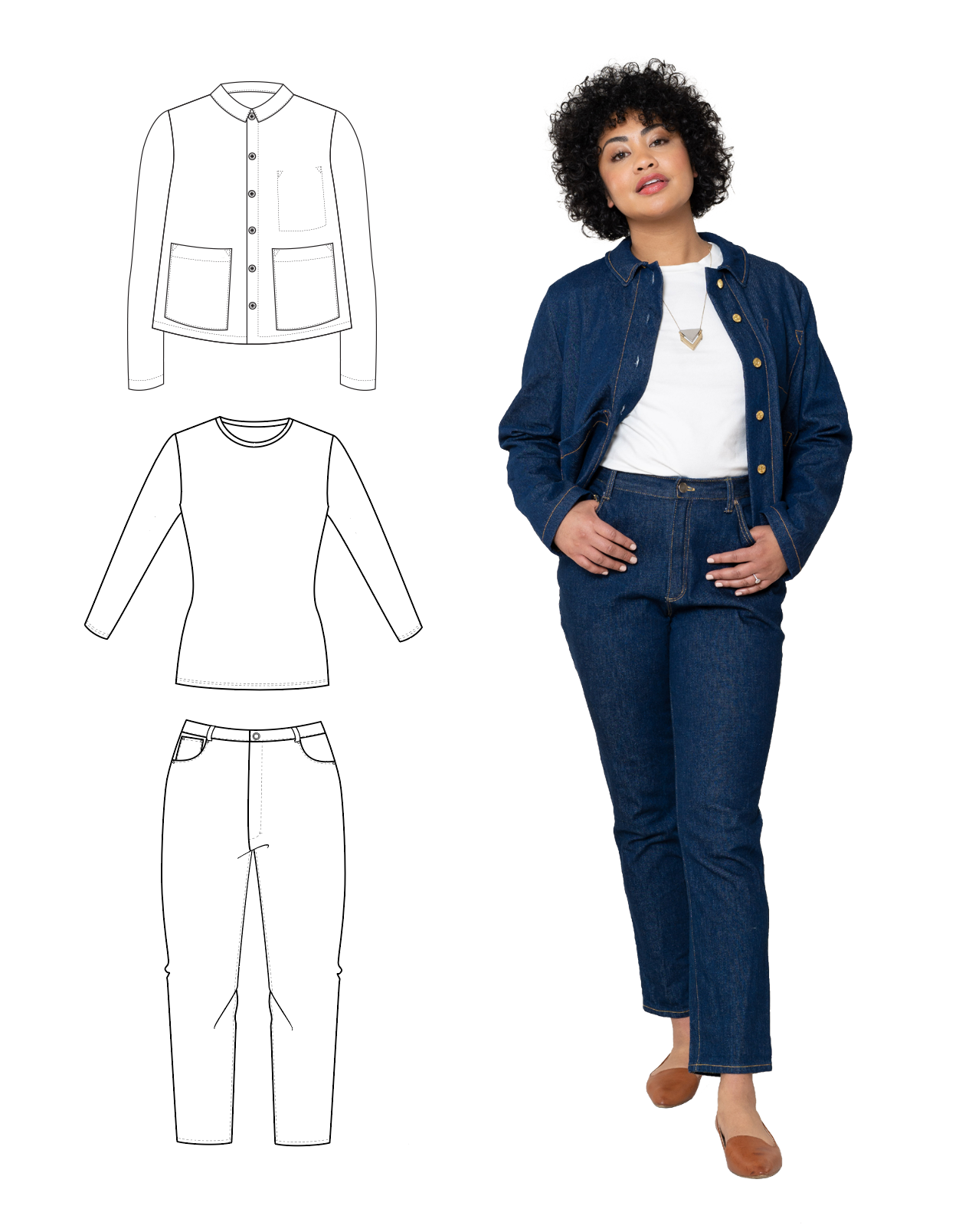 Alice| Tessa | Rhett | Statement necklace
---
Active
The Rhett jacket is a perfect partner for running errands about town. Paired with a Jane T-shirt and Shelly leggings, you'll be comfortable and stylish!