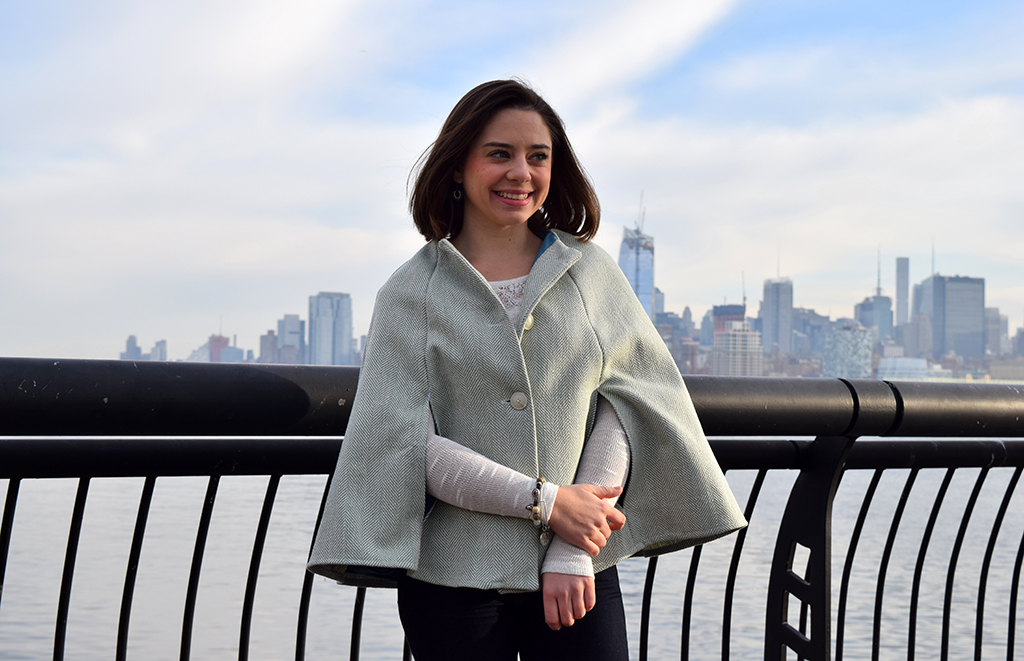 Trish used a cozy blue wool for her
Camden
cape.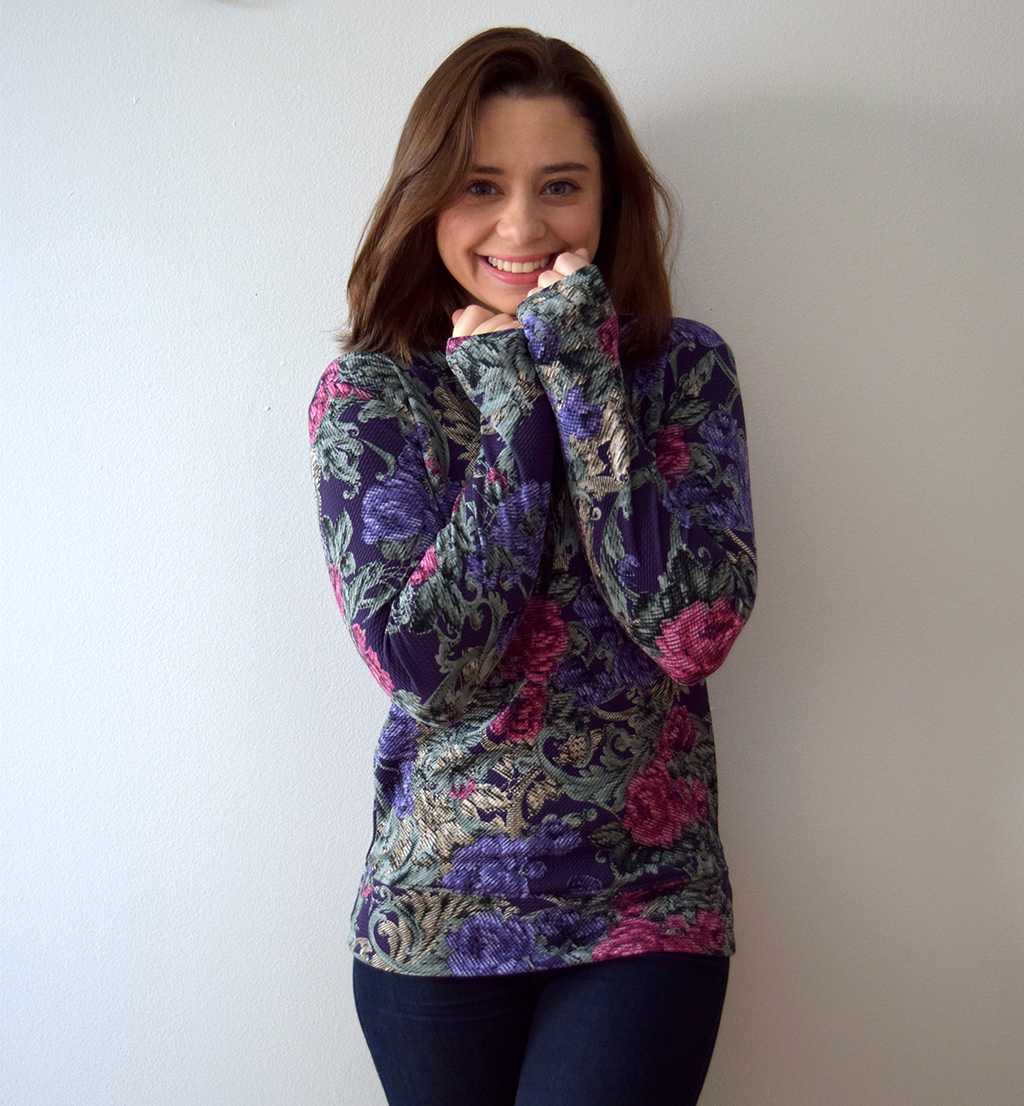 Trish's
Astoria
sweater.
Don't you love to look at finished versions of sewing patterns? Seeing what others made can really help get ideas flowing, so we're taking you inside a different Seamworker's closet each month to share inspiring finished projects and talk about the joys of a handmade wardrobe.
This month we're taking a peek into Trish's closet. As a handbag designer and part-time farmer, she blogs over at Trish Stitched. Her blog is home to inspiring, detailed pictures of her finished garments, fun embellishments that she's added to projects, and her adventures fitting clothes to fit her 4'9" frame.
If your style matches Trish's, be sure to check out her blog and Instagram!
What Seamwork projects have you made?

Moji, Oslo, Kenedy, Astoria, Camden, Aires, and Nantucket.


Trish's Sewing Style
Trish's 3 Style Words:
— Comfortable
— Colorful
— Fun
Favorite Sewing Tip:
"I wash my fabric as soon as I get it. It might sit in my 'to make' pile for weeks, but as soon as I reach for it, I know it's ready to go!"
Who is your fashion icon or sewing idol?
I recently "discovered" (stalked on Instagram) Coolirpa, an amazing refashioning YouTuber. I'm obsessed with her style and creativity.
Who is your favorite sewing blogger or fellow maker?
Heather Lou from Closet Case Files. Not only does she sell wonderful patterns, she has a gorgeous handmade wardrobe.

What is your favorite thing about sewing your own wardrobe?
Sewing has given me the chance to wear exactly what I want, in a fit that cannot be bought off the rack. It's also a chance for me to live my dreams as a fashion designer, on a much smaller—and more affordable—scale.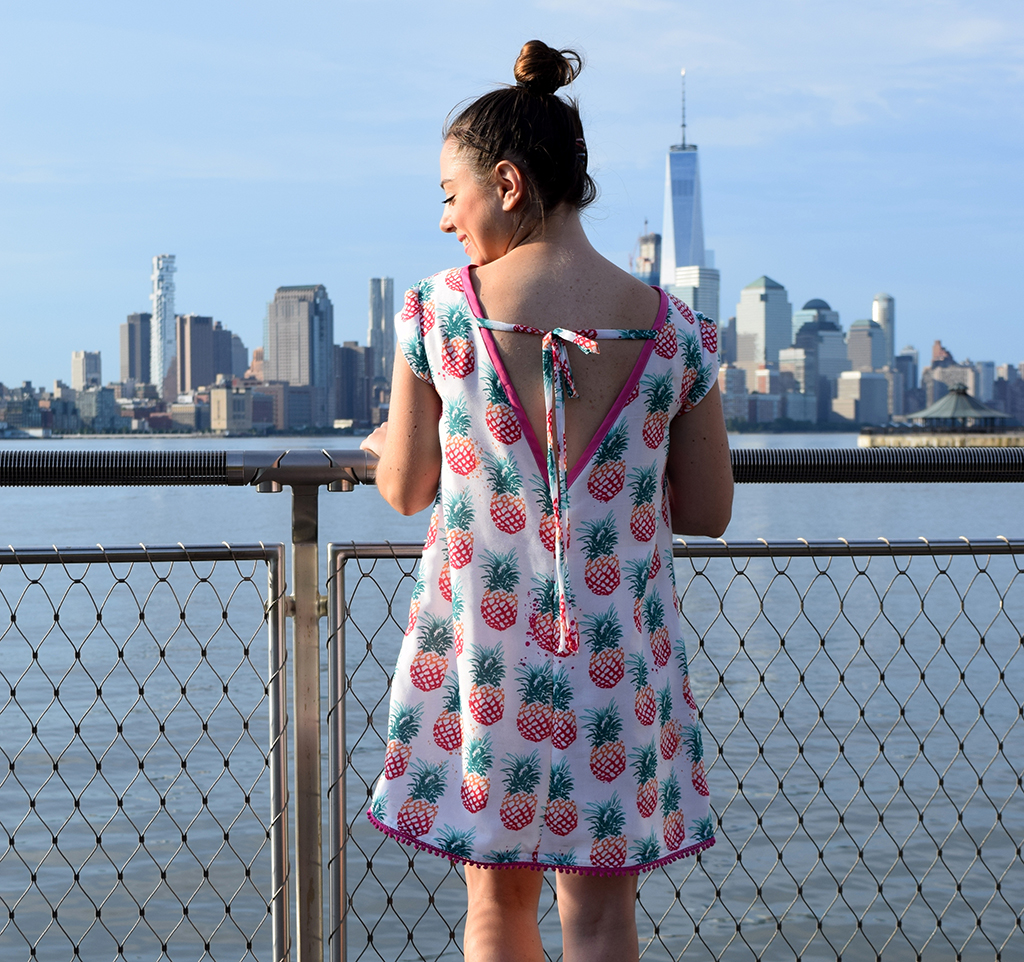 Trish's pineapple
Kenedy
dress is one of her favorite Seamwork projects.
Why did you start to sew?
I started sewing because I was tired of store-bought clothes not fitting. I am a very petite woman, measuring in around 4'9", making it extremely hard to find age-appropriate clothes I actually want to wear. I was in high school and still shopping in the children's section. I got enough taunting about my height, I didn't need it about my clothes.
What is your biggest challenge when sewing your own wardrobe?
Altering patterns to fit a petite body. I am still figuring this out for some patterns, like pants. The rise is always too high on my short torso. This is one reason I fell in love with Moji. The rise was perfect for me!
Favorite Drink:
"I'm in love with hard cider; so much so that my family and I have made some of our own!"
Trish listens to this while she sews:
How does Seamwork help you with wardrobe building?
Seamwork has become my instant pattern library. There are many times when I don't sew the new patterns right away because I don't think I need them. Some time passes, and then a little light bulb goes off in my head saying, "you NEED this in your wardrobe!" I've been able to turn to Seamwork many times instead of going to the store and buying a pattern from a large company whose sizes are way off in fit for me.

What is your favorite Seamwork project so far?

So far, Oslo is my favorite make. But my Kenedy is a close second because I love the fabric.
Have you hacked or modified any Seamwork patterns?
I think I've modified all my makes to make them shorter! Except for Astoria, which I made longer!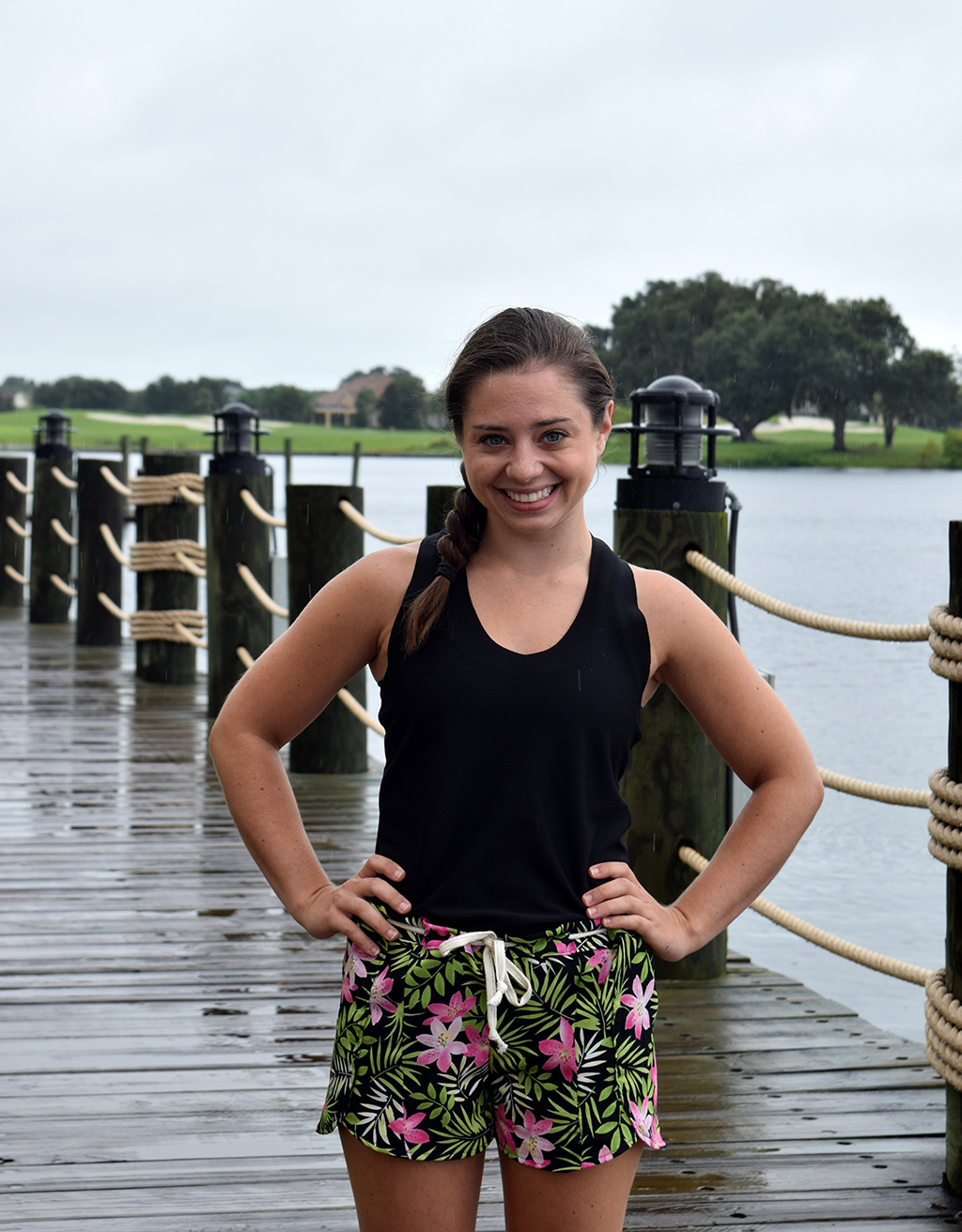 Trish made her
Nantucket
shorts from upcycled fabric.


What Seamwork project will you make next?

I have York on my list- which needs to be done soon to wear for an event. I also think a shortened version of Lenny will make a few appearances this winter season.

Want to see more of Trish's finished sewing projects? Be sure to check out her blog and Instagram.
Do you have a few finished Seamwork makes in your closet? If you would like to have your makes featured in an upcoming issue of Seamwork, head over to our submissions site and answer the questions for Seamworker's Closet!
Join the Conversation
Sign in or become a Seamwork member to comment on this article.