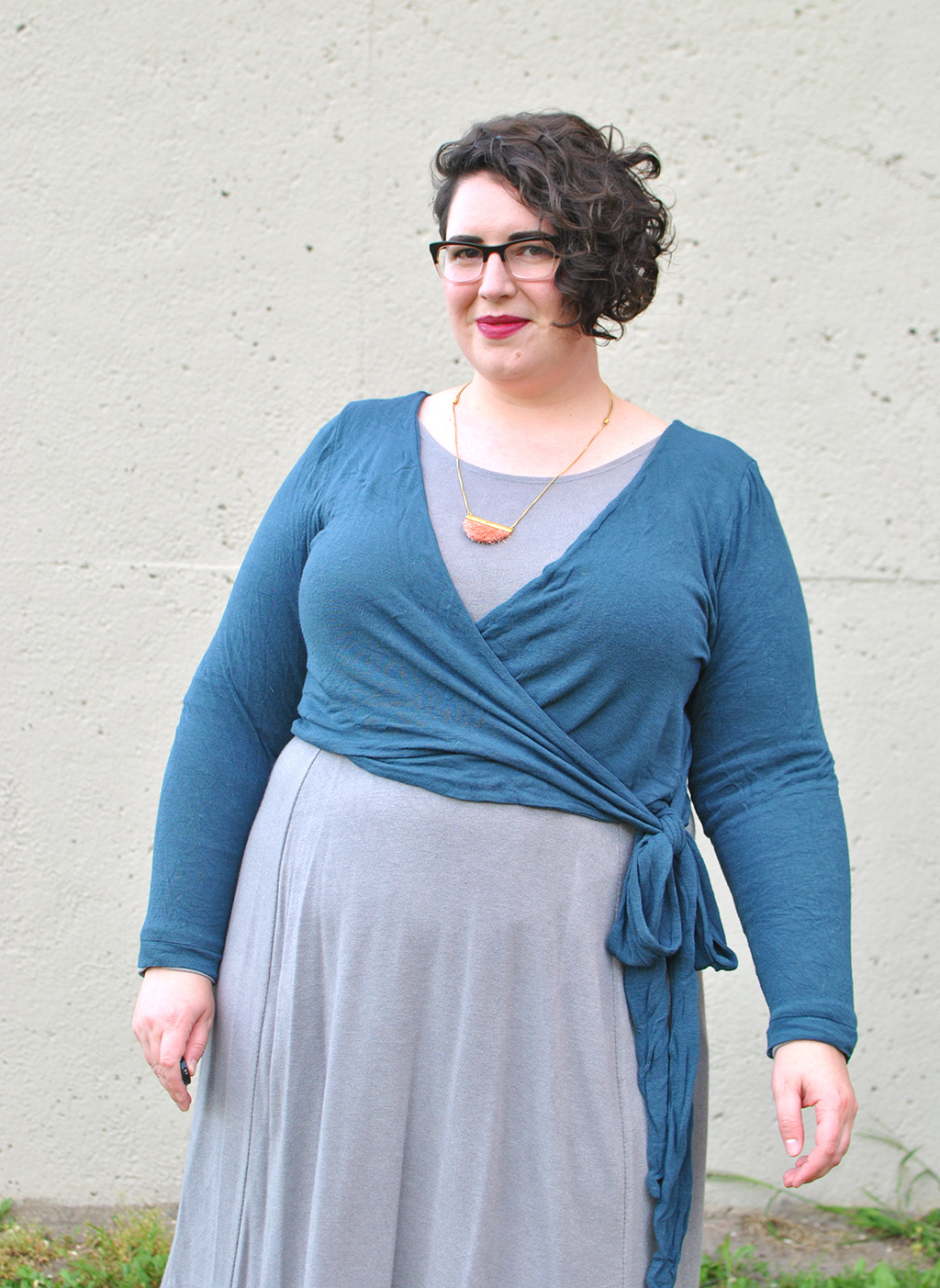 There is a powerful sense of community among people who sew—we share the same excitement when finishing a garment, run into the same questions about tricky sewing techniques, and we love to geek out over fabric. Seeing finished sewing projects can help get ideas flowing, so we are taking you inside a Seamworker's closet to talk about the joys of a handmade wardrobe.
Meet Shannon. She's wearing her Winona dress and Elmira cardigan, both made in a cozy wool jersey. Her Instagram bio reads, "Art historian by day, gigantic nerd by night," and her sewing projects are known for clever hacks and gorgeous fabric. She's been sewing since she was young. Inspired by outfits worn by characters in her favorite books, she tried to make clothes for her dolls, "As an adult, my impetus hadn't changed much: I found myself wanting to make the garments I was dreaming up but couldn't find in stores."
Featured in a recent Curvy Confidence Interview with Cashmerette, she talks about how sewing can challenge and embolden identity, especially with body positivity and gender expression.
If Shannon's style inspires you, be sure to check out her blog or Instagram to see more of her handmade garments.
Shannon's Style Profile
What are three words that best describe your style?
Textures, layers, patterns
Who is your favorite sewing blogger?
I follow so many inspiring folks; the online sewing community is wonderfully supportive. I kind of want to steal everything that Claire makes, and Jenny always has the most amazing combinations of patterns and textures.
What is your favorite sewing tip?
Sew for your lifestyle but also, sometimes, sew for your dreams. Some of my most rewarding projects have been items that don't really live in my everyday wardrobe but stretched my skills and imagination. Even if they just live in my wardrobe most of the time, being able to bring into creation something I've dreamed about is rewarding on its own.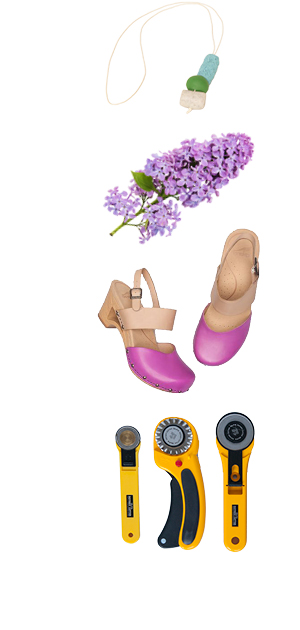 Go-to accessory
A long necklace with a chunky pendant. They're great for jazzing up a plain neckline.
Favorite flower
I love lilacs; even though they don't stick around for long, the explosion of blooms and lingering, lovely scent is the best part of spring.
The best shoes
Clogs, hands down! I love the solid, sculptural quality to a big, chunky clog heel. Plus they give you the best strut.
Favorite sewing tool
Switching to rotary cutters to cut all my pattern pieces out completely changed my approach to prepping for a project. I find cutting the most tedious part of sewing, and using a rotary cutter and mat makes it go by so much faster.
Join the Conversation
Sign in or become a Seamwork member to comment on this article.