Finding specialty sewing tools and notions is almost as fun as buying fabric. You can pick out your favorite colors, look for vintage options, and support your local fabric shop.
Here is a list of small businesses that supply specialty notions and tools worldwide!
---
Garment Labels
Do you need to sew a garment label on your me-made clothes? No. Will it make you feel awesome and bring a smile to your face each time you pull on your handmade garment? Totally.
Intensely Distracted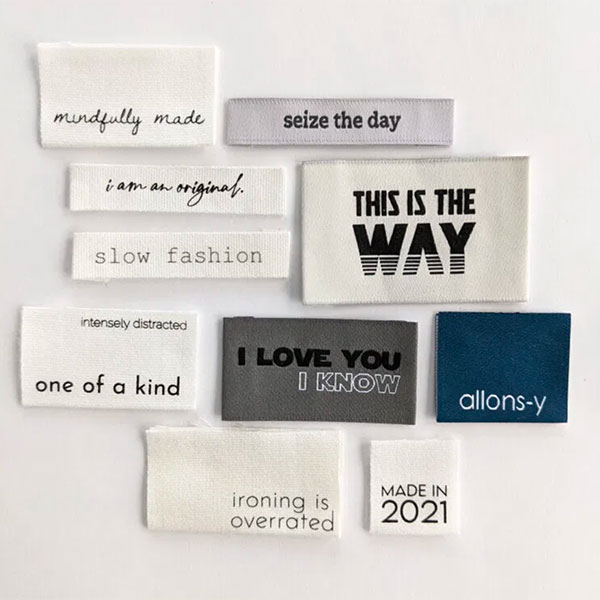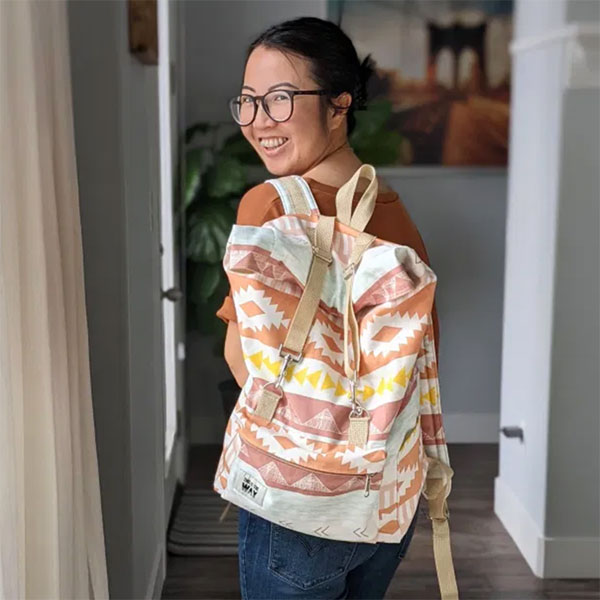 Simone owns Intensely Distracted, a small shop for garment labels of her own design. She describes her shop as a mix of "luxe and whimsy," which is the ideal description for garment labels to sew on your me-made clothes.
"You put so many hours into making these garments for yourself, so finish it off with a label that you can look at later and remember a moment about making it. It could remind you of a moment in your life or of how it was to make this garment. That's what the labels are about."
Simone's labels feature lighthearted and meaningful phrases that encapsulate her goal of giving you something luxe and whimsical to add to your clothes.
Website: www.intenselydistracted.com
Instagram: @intenselydistracted
---
Buttons for Any Garment
Arrow Mountain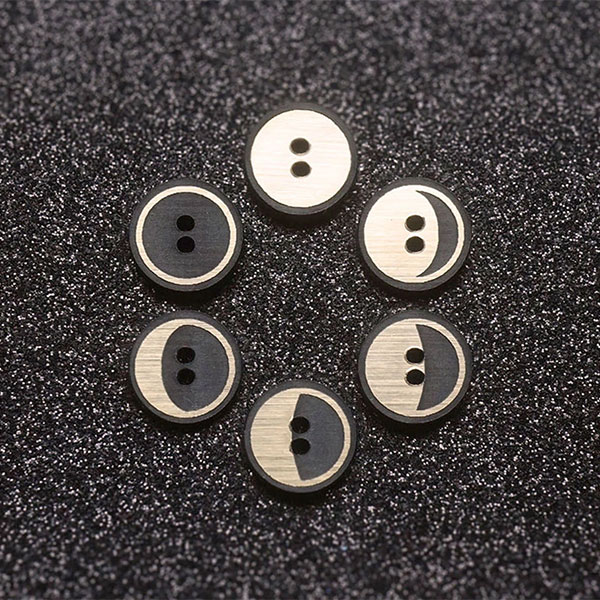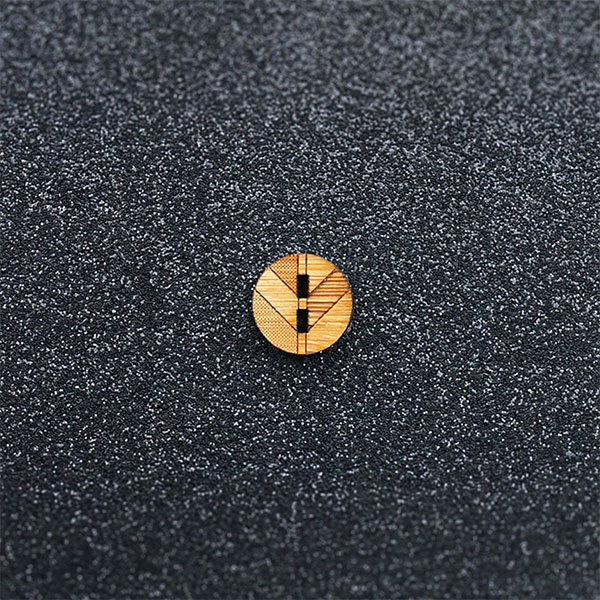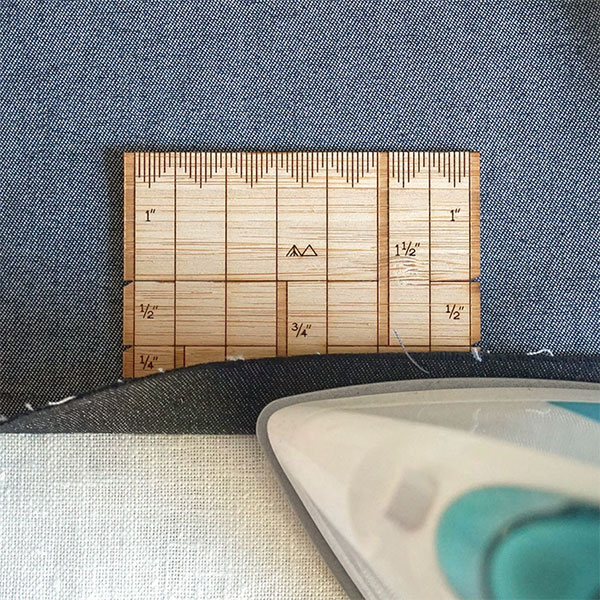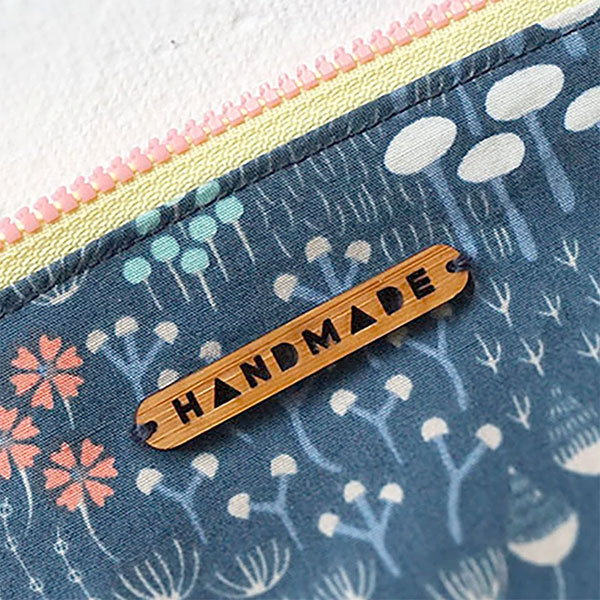 Ho-mei has been making and selling the coolest wooden buttons on Etsy for a while, and now you can shop the entire Arrow Mountain website! This shop sells really unique wooden buttons—seriously, you will want to start a collection—and other irresistible sewing goodies, like tools, tags, sewing planners, and badges.
"My favorite thing about selling buttons is the design process—I like to play with different stitch patterns (beyond the usual cross pattern for sewing buttons) and shapes. Another highlight is seeing how other sewists used the buttons and getting inspired by their fabric and button pairing. Also, having a huge selection of buttons to choose from at the end of each project is pretty cool, too."
Website: www.arrowmountain.com.au
Instagram: @arrowmountain
Tabitha Sewer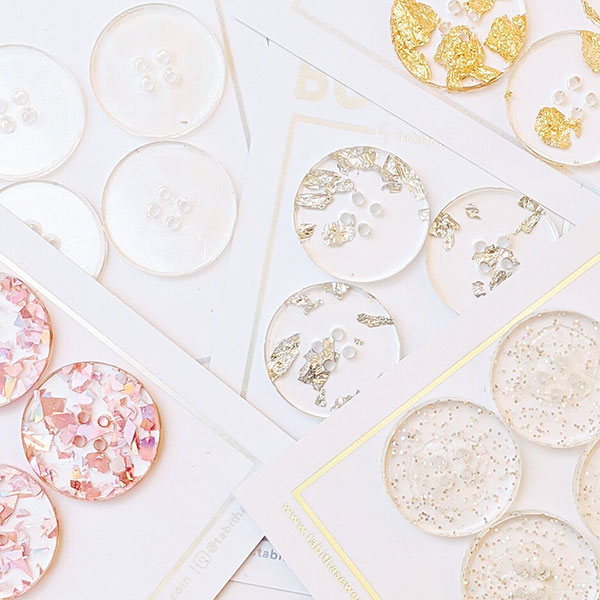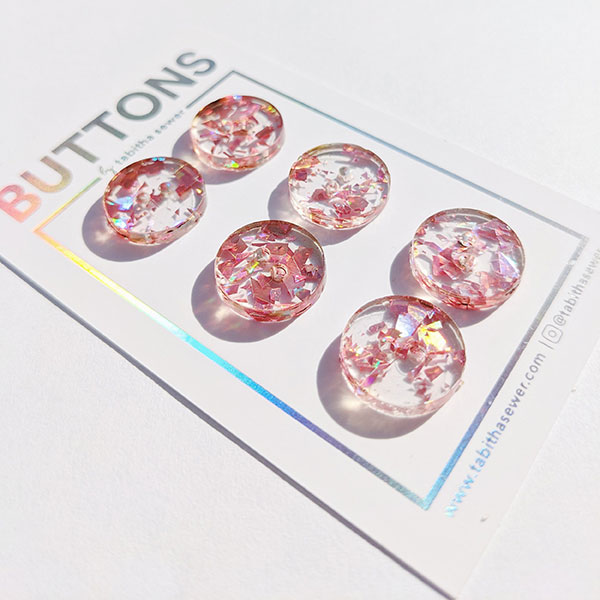 Tabitha Sewer is known for so many things—an amazing wardrobe, an inspiring story, expertly-taught sewing classes, and her collection of buttons. This shop is stocked with glittery, terrazzo, and tortoiseshell buttons, plus an entire rainbow of classic buttons you can use on any project. While you're shopping for her buttons, you can also check out this interview from issue 70 of Seamwork (and while you're shopping, don't miss her Sewing Heals T-shirts).
Website: www.tabithasewer.com/shopsmall
Instagram: @tabithasewer
---
Pattern Weights
Sure, you could make your own pattern weights out of cat food cans or washers from the hardware store. Or, you could enlist the talents of a pattern-weight expert to bring a little bit of color to your cutting mat!
Thanks I Made Them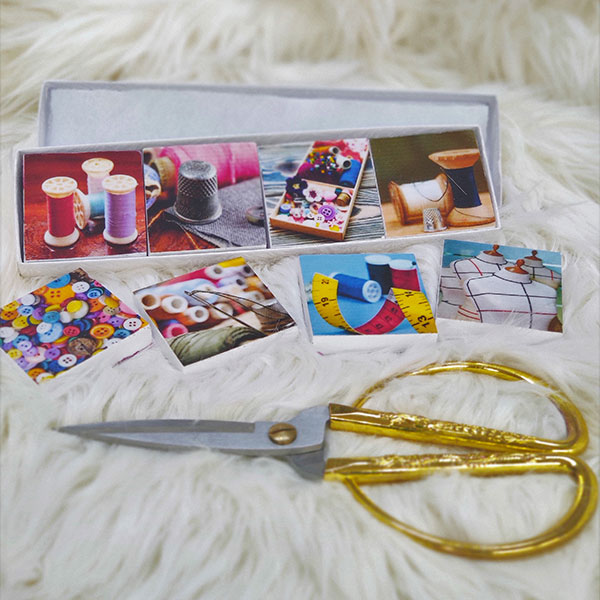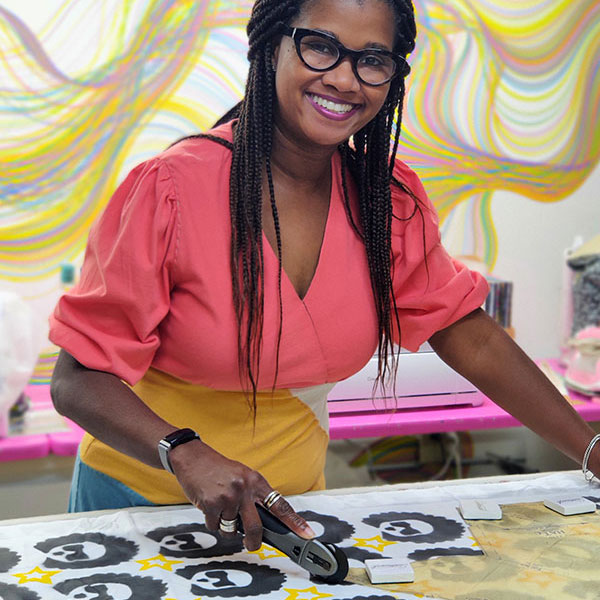 Bianca is the maker behind Thanks I Made Them, an Etsy shop specializing in pattern weights that are as functional as they are fun. Don't miss her interview in this month's issue.
These pattern weights come in coordinating sets and feature a felted bottom, so they stay put on slippery fabrics. Why not make cutting out fabric as fun as it can be?
Website: www.etsy.com/shop/ThanksImadeThem
Instagram: @thanksimadethem
Sew Fine Thread Gloss
If your sewing practice is all about the details, you'll appreciate a specialty notion—something that brings a little bit of delight to your process.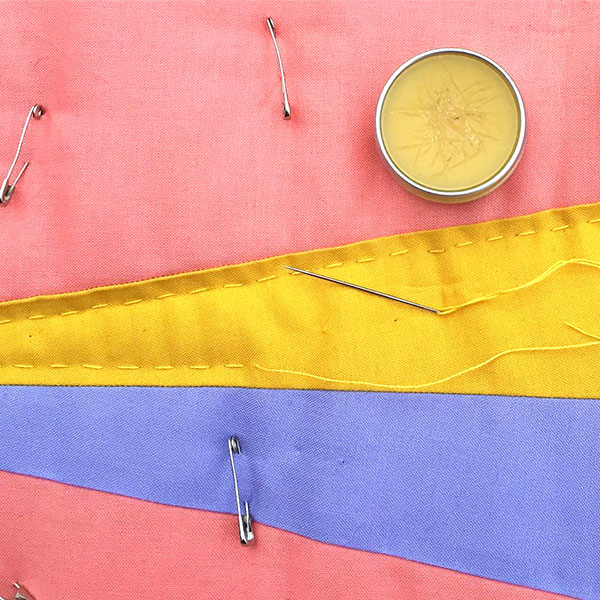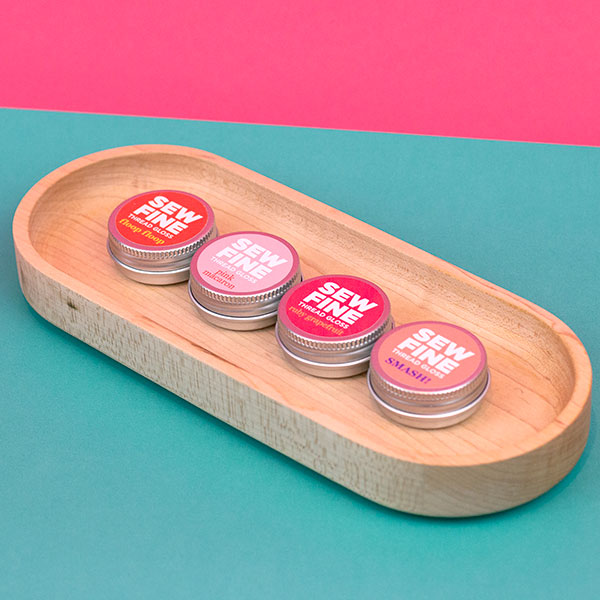 Sew Fine Thread Gloss is a beeswax-based scented (and unscented) thread conditioner to help tame your threads and make your hand sewing a more enjoyable experience! Beeswax has been used for generations by tailors, seamstresses, and quilters to condition their threads and make their hand-sewing easier. With 20 different scents available (and an unscented option) you'll be sure to find a tin that helps create a relaxing or invigorating atmosphere for your hand-work. The sewfine.ca shop also carries a small collection of curated hand-sewing notions and threads to accompany your thread gloss.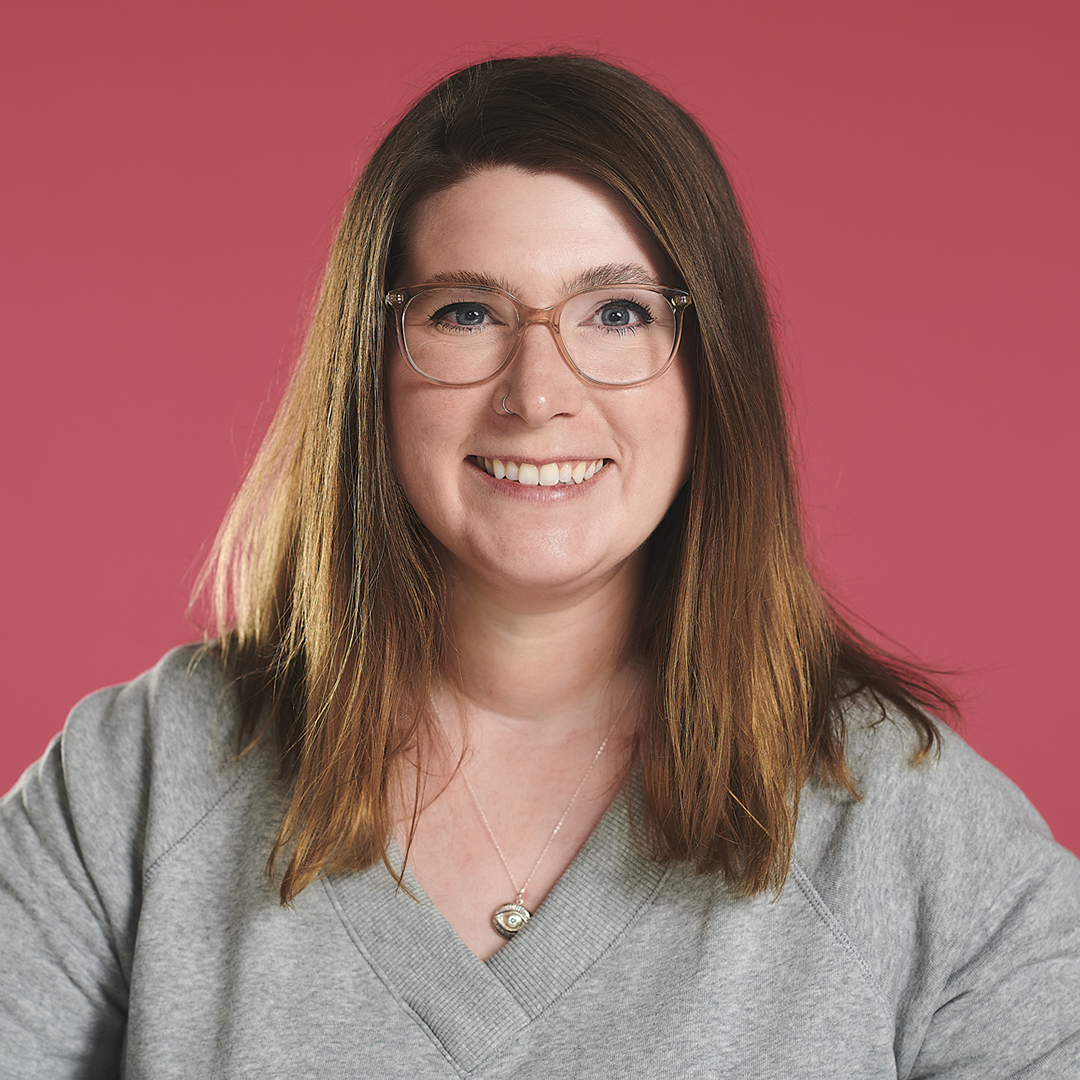 Founder and owner Jenn McMillan is a graphic designer, quilter, and fabric-obsessed sewist living in rural Ottawa, Ontario, Canada. Jenn cares as much for the sewing community as she does for her product.
"Supporting small independent businesses and the maker community feels core to my being. As an avid quilter and sewist myself, being able to make a product that helps other sewists create treasured garments and quilts makes my heart sing! I mix, pour, label and ship every single tin with my own two hands because creating and sending out a quality product into the sewing community is very important to me, and I hope Sew Fine Thread Gloss users appreciate that level of care."
Website: sewfine.ca
Instagram: @sewfinethreadgloss
---
A Little Bit of Everything
While we always recommend supporting your local sewing shop, here are a few online sources that focus on tools and notions.
Wawak
Whenever we run out of zippers or need some bulk elastic, we turn to Wawak. This supplier of all-things sewing has been shipping tools and notions for over 100 years, and we place regular orders to stock the Seamwork studio.
Website: www.wawak.com
Instagram: @wawaksewing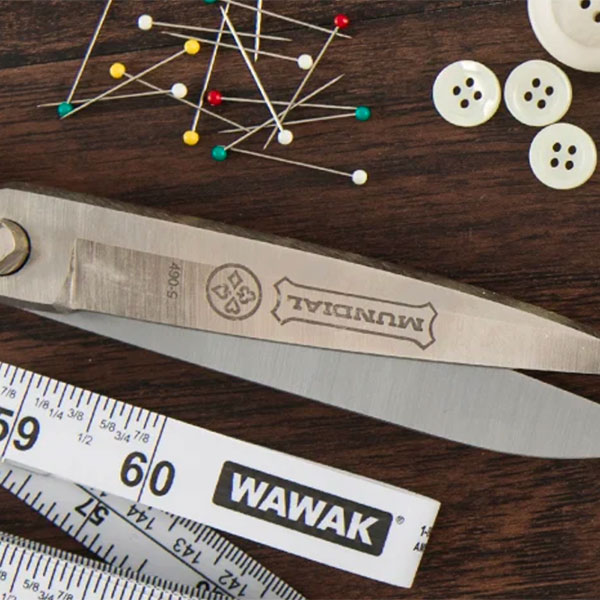 Bias Bespoke Supply Co.
This family-run business was started by a working tailor and his family in New York City. If you want a peek into the supplies and notions you'll find in NYC's garment district, browse their online shop for closures, trims, thread, tools, fabrics, and other tailoring supplies.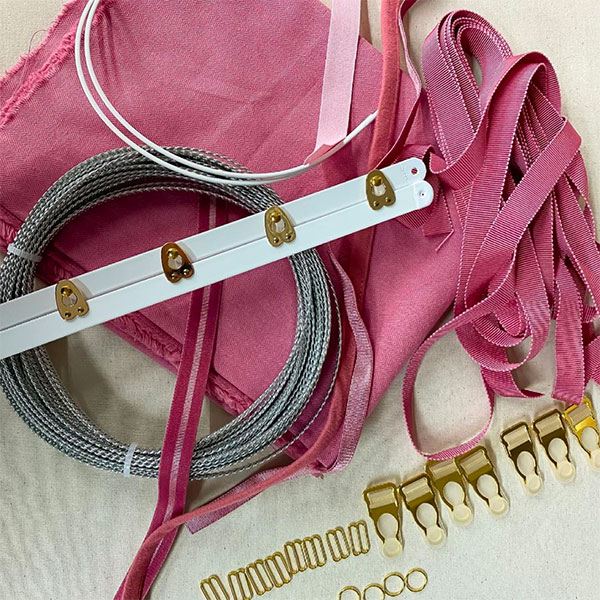 Join the Conversation
Sign in or become a Seamwork member to comment on this article.