It happens every summer. As soon as the sun starts making regular appearances, my sewing pile seems to take a backseat to the rest of life. There's so much more to do: hiking, swimming, biking, or just going for long walks. I'll do just about anything to get outdoors, and sewing just doesn't seem to fit into my schedule as often as lying in a hammock does.
But then, I start to miss it. Although I have many hobbies, sewing has always been my favorite creative outlet. Without it, I start to feel a bit restless. Every weekend, I feel the equal pull of my sewing studio and the great outdoors.
Add to that the fact that summer in Portland requires almost an entirely different wardrobe. While 8 months of the year are damp and cool, the summer months are beautifully clear and temperatures can reach over 100 degrees some days. A wardrobe of tights and sweaters and boots is suddenly pretty useless. All I want to wear is shorts and sundresses.
Sure, sometimes a little break from regular sewing is a good thing. It can help reset your creativity while you enjoy the other parts of your life. But when I do start to feel torn between two things I love – sewing and the outdoors – I follow just two guidelines:


Make things I can take outside. Something about working on a project that's actually intended to be worn or used outdoors keeps me connected to the season even when I'm inside. Plus, it's always more satisfying to make things you can use right away.


Sew in short spurts. Instead of spending a whole day sewing, I break up longer projects into small chunks, fitting them between all the other activities that pop up in summer. Quick and easy projects I can accomplish in a few hours are even better (and more likely to be finished).


The patterns in this month's issue meet both of my summer sewing criteria.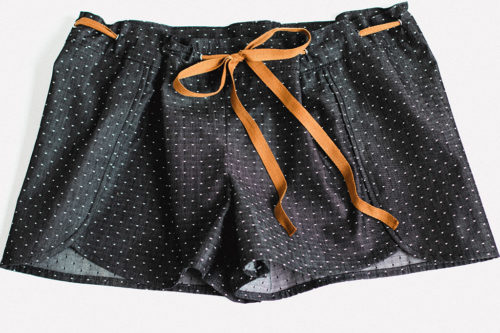 The
Nantucket
shorts are easy to make and easy to throw
on for nearly any outdoor activity.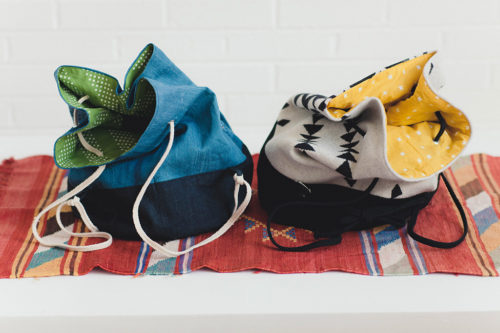 The
Seabrook
can be made in waterproof fabrics for a durable, practical, stylish summer backpack.
The Nantucket shorts are one of my favorite Seamwork patterns so far. Inspired in part by 70s running shorts and in part by the eyelets on boat shoes, their look is a little bit sporty and a little bit preppy, in the best possible way. They're the perfect shorts to wear hiking or throw on over a swimsuit at the beach. Sew them up and you'll also learn about setting eyelets, a technique you can add to many other projects.
The Seabrook bag is a classic drawstring bucket bag that can come with you to any outdoor activity. With simple rope straps, you can wear this low maintenance backpack on your bike, on a hike, or just take it with you to the pool. Our article this month on how to make waterproof and spillproof bags will help you create a perfect beach or picnic bag that will last many summers to come.
Sure, sewing might not be your top priority when the sun is shining and the pool is calling. That's expected. Sometimes it's even a good thing. But when you get that urge to sew again, try out a few quick projects that you can really use this summer. Pretty soon, you'll find yourself back in the sewing groove.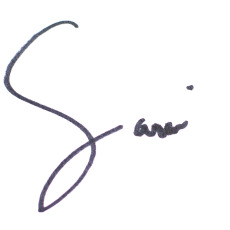 Join the Conversation
Sign in or become a Seamwork member to comment on this article.