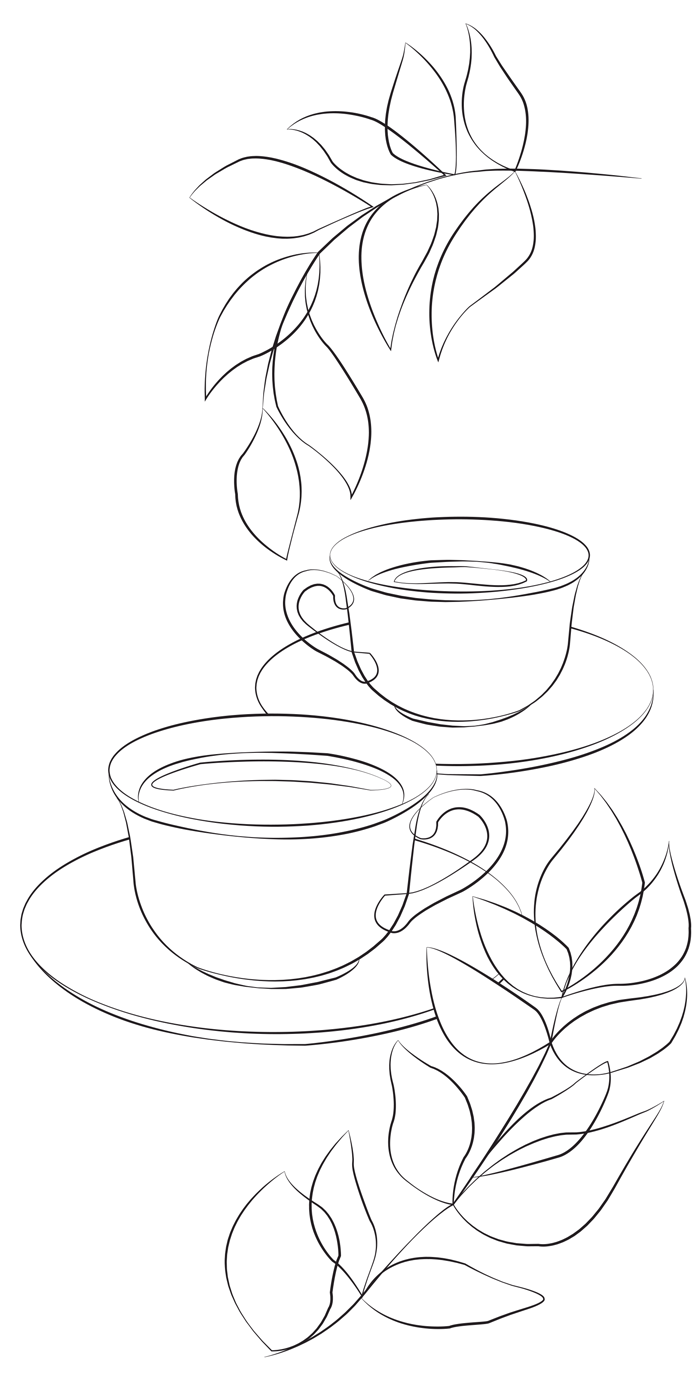 My dear Grandma, as you drew your last breath and were still, I was many miles away thinking it was just another ordinary Wednesday morning. It is with a bittersweet realization that I feel you are closer to me now than ever before. As I embrace sewing as an important part of my life, I understand more of yours too.
I grew up distanced from you by the dark depths of the North Sea. The Norwegian half of me always felt a little foreign and blunt, and very tall, compared to your delicate English correctness and small, round frame. When we came to stay, you would serve tea in blue-and-white patterned China at four o'clock, with a slice of generously buttered malt bread. You liked to have things just so, thank you very much. And I liked that about you. I always felt stutteringly slow trying to match your conversational style of light-hearted chatter, which carefully circled any controversial topic. We never talked about politics, religion or female identity. Our common ground was sewing. Most of your clothes you sewed yourself.
Your sewing room was like Aladdin's cave to me—beige walls, carpeted floor, home-sewn curtains with faded red poppies, and the view of the garden through the window panes. The interior bore signs of the shifting styles of decades past: the old wooden chest of drawers rooming fabrics and tools, a metal dustbin covered in pink velvet and tassels, and a modern office chair on wheels by the desk. There stood your sewing machine, ready, always with a scrap of fabric under the presser foot.
I think of you contently bustling about in your sewing room, back rounded under your loose-fitting dresses in small flowery prints of brown, lilac, or olive green. Perhaps a handkerchief in your beige cardigan pocket. Your hands were soft with wrinkles and your hazel eyes marked with the gentle graying of old age.
I am fondly reminded of Mrs. Tiggy-Winkle, Beatrix Potter's early twentieth-century tale of the little hedgehog washerwoman with needles poking through her dress and white cap, busying about with her iron.
You lived in a time when getting married and having children meant giving up your job as a secretary. You were a decent typist and a superb organizer, I have been told, and you loved it. I think of you then, walking the streets of 1950s London with your tightly rolled-up umbrella and tea-length skirts, heels clicking on the pavement. And you must have had a hat. Everyone wore hats. Would you have chosen to pursue a career if you could?
As you grew older, you were still organized to the dot, timing your peas and potatoes by the alarm clock on the top of the fridge. Was that enough, though? Were you comfortable in the role of mother and wife? Was sewing, perhaps, the one thing that was your own amidst the cares and demands of the family?
Growing up with the shortages of the Second World War, sewing was a way to save money. "Everyone did, you know," or so you might have said. Yet, for you, it must have been more than that. The necessity and economy of home-sewing were swept away by the wave of globalization and cheap imports. Clothing prices plummeted in your lifetime. Fabric shops and haberdasheries closed down. And still, you kept sewing.
A life of sewing. I think of it now with awe—the hours spent, the thought put into each garment, the patience, the neat finishing, the perfect fit. Quality, in short, that is no longer found among the racks of ready-to-wear clothing on the high street. I have always thought of your sewing with admiration, thinking you could sew anything. Yet, I am not sure you ever saw yourself as the true craftsman—or craftswoman, rather—that you were. You just enjoyed sewing and that was that.
You belonged to a generation where girls played with dolls and boys played with cars. It was natural for you, I think, that sewing was a woman's thing. I am not sure whether you approved or not as the political climate evolved, making way for the next generation of women to have careers alongside their families. Sewing was forgotten by many. The masses of women stepping out into the workspace did not make men turn to the sewing machines at home. No, in our collective minds sewing was still a woman's thing, but a little tainted now, with the sickly sweet. Along with women's increased independence, sewing inadvertently represented the confinements of the home.
I am not sure you minded whether sewing was seen as this or that. For you, sewing was never political. Nor was it about creating great art. Rather, it was a way of doing something useful and making something with your hands. You never doubted its value. You were a doer, not a philosopher.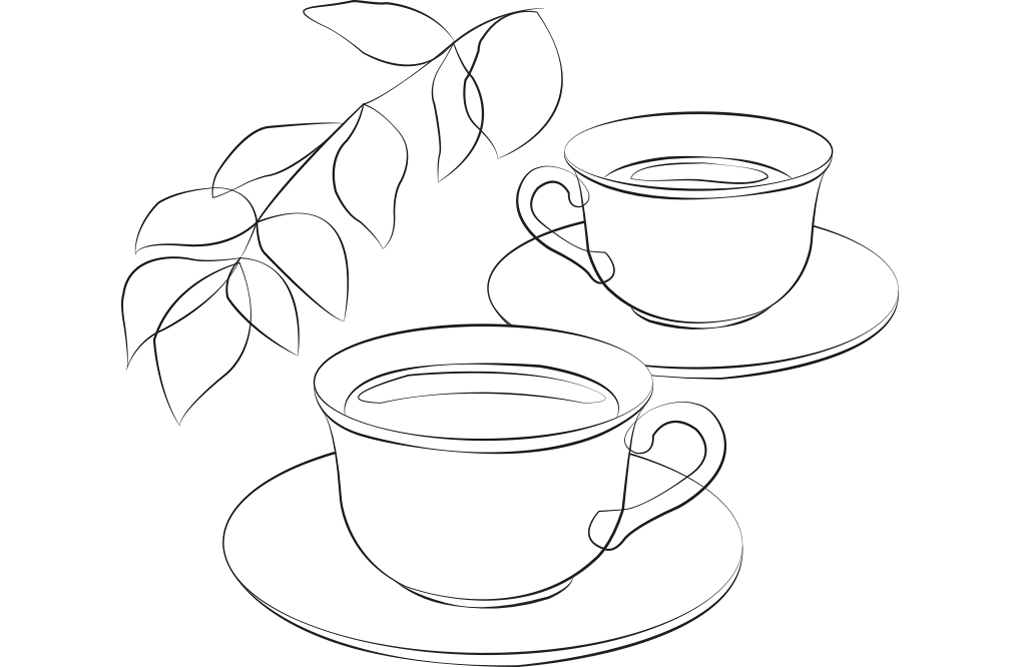 You bore the twists and turns of fate and found pleasure in the small things. Mid-morning coffee and afternoon tea. Sewing.
Sewing was your thing. It had nothing to do with a career, but everything to do with your independence. It was, I think, the bread and butter of your soul. Something to pick up and put down in-between your role as a caretaker and family organizer.
As I grew up, sewing became something of an heirloom of the past. None of my friends sewed. As a thirteen-year-old, I spent many evenings hand-stitching a quilt. I remember proudly spreading out the pieces on your sitting room floor during our stay that summer, but I never uttered a word about it to anyone at my school. I eventually gave it up, but you continued to send me parcels of fabric scraps for the quilt cut from your latest sewing projects. Thinking back, it is like you threw out a rope for me to catch and hold on to—or a whispery thin sewing thread—ever so gently tying me to a string of sewing heritage.
In the weeks that followed the Wednesday morning that was your last, I had the honor of going through your sewing things. In the dark wooden chest of drawers were neatly organized tools, a small pile of fabrics, and your latest project of brown, herringbone wool, cut, pinned, and carefully folded along with a hand-scribbled note on invisible zips. I was impressed, struck by your meticulous order and modest collection of sewing supplies—nothing excessive, just precisely enough.
Yet I was more deeply moved by the soft strength you possessed—the gentle force of steady commitment, the compound effect of doing a little bit here and a little bit there, through the course of a whole life. There is great power in that. I see that now. And I respect you for it.
I wish I could tell you how much encouragement I have found in your lifelong commitment to sewing. Perhaps we could meet again, through the haze of memory, for one last cup of tea. You put the kettle on and I'll butter the malt bread. We could sit by the fire like Mrs. Tiggy-Winkle and Lucy. "Then Mrs. Tiggy-Winkle made tea—a cup for herself and a cup for Lucy. They sat before the fire on a bench and looked sideways at one another. Mrs. Tiggy-Winkle's hand, holding the teacup, was very very brown and very very wrinkly ..."
Glancing sideways at you now, dear Grandma, I feel a deep sense of connection. Each time I get my sewing machine out, I feel I am sitting down to a silent conversation with you. Now, in the quiet calm of threading the machine or pinning my next seam, I know exactly what to say: I want to continue where you left off. I want to honor your sewing life by honing my own.
Join the Conversation
Sign in or become a Seamwork member to comment on this article.