There's so much to learn when you sew, and it takes a lot of energy to sort through all of the information. Sometimes you get stuck trying to find the best way to do things or the best tools to use—and then you don't make time to actually sew.
Here at Seamwork, we're passionate about the art of sewing. We want to help you sew with confidence and find the best ways to make the most of your entire creative practice. So, we'll do some of the work for you.
This is a pilot article for a new project we're working on: The Seamwork Sewing Lab! We'll experiment with sewing, so you don't have to.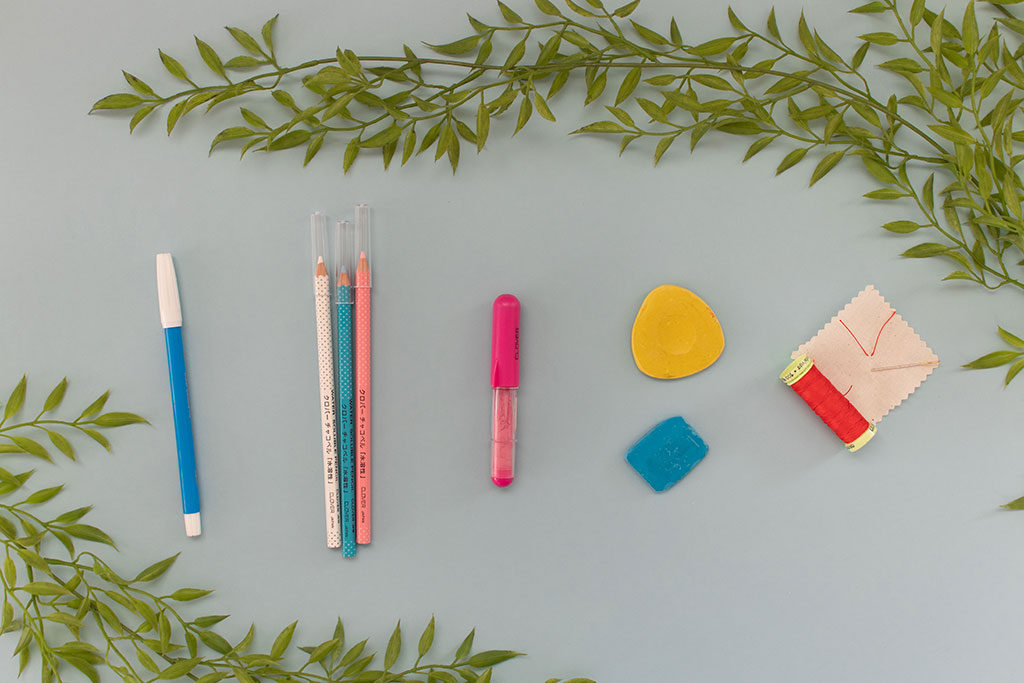 The Seamwork Sewing Lab is a series of articles that help you choose the sewing techniques, tools, and sewing room organization methods that work for your learning style, time, and budget. Our team will complete thorough tests and reviews and bring the results of all our experiments to you. We don't accept advertising, so any tools and techniques will be reviewed and tested without bias—unless it's bias tape. Get it?
Bring your curiosity to the Seamwork Sewing Lab, and you can spend more time sewing the clothes you love to wear.
As we develop these experiments, we want to know what you want to know. If you're a member, leave requests for experiments here in this Community discussion post! The lab will officially open for experimentation in April, after completing our first round of tests.
Until then, here's an example of what to expect.
The Best All-purpose Tools for Marking Fabric
To thoroughly test each of the following marking tools, we used them to mark woven and knit fabrics in different colors. We also considered how they might function during construction, so we applied steam and water to see if they bled, disappeared mid-sewing, or stained fabric.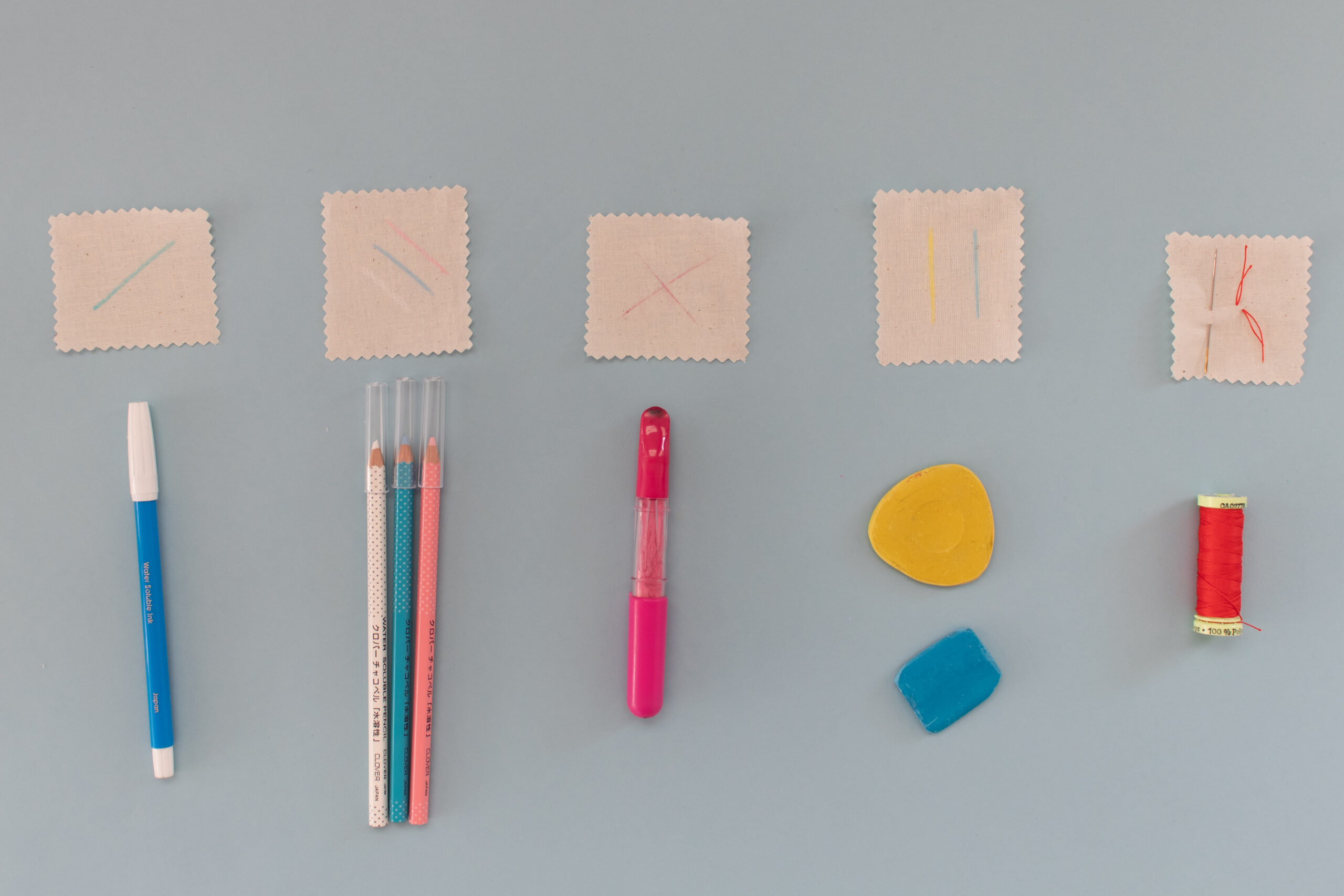 No matter what, always test your marking tool on the fabric you will be using. You can even cut a fun swatch and keep it for reference.
Our discoveries
Water-soluble pen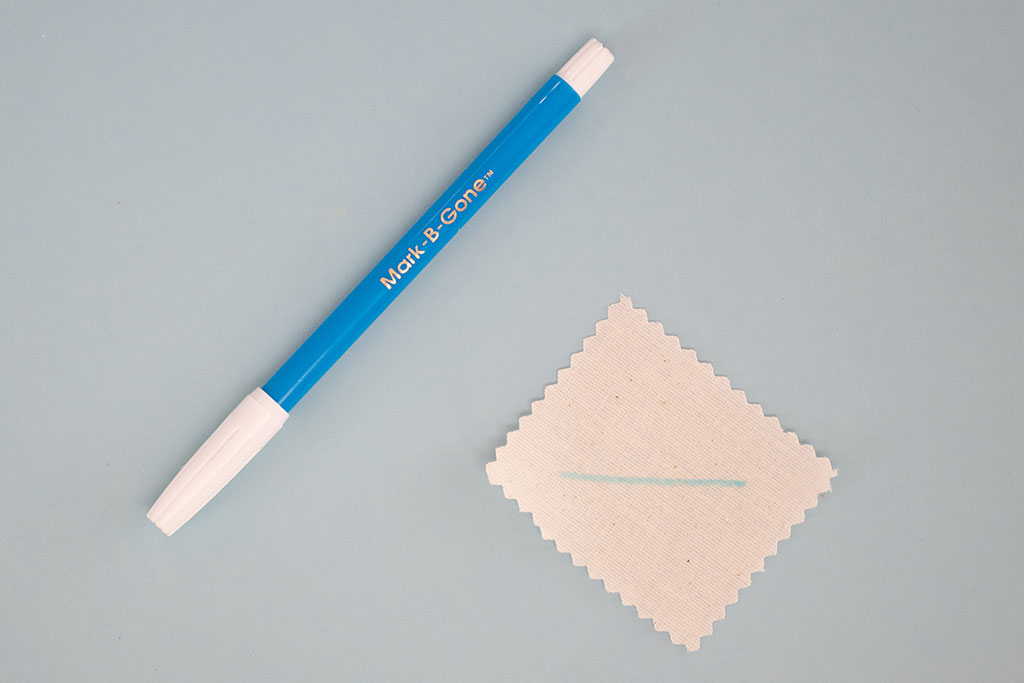 Best fabric pen: We like Mark-B-Gone from Dritz, because they have a felt tip rather than a ballpoint tip. If you don't want to wash away the markings, look for air- or heat-erasable options.
Fabric pencil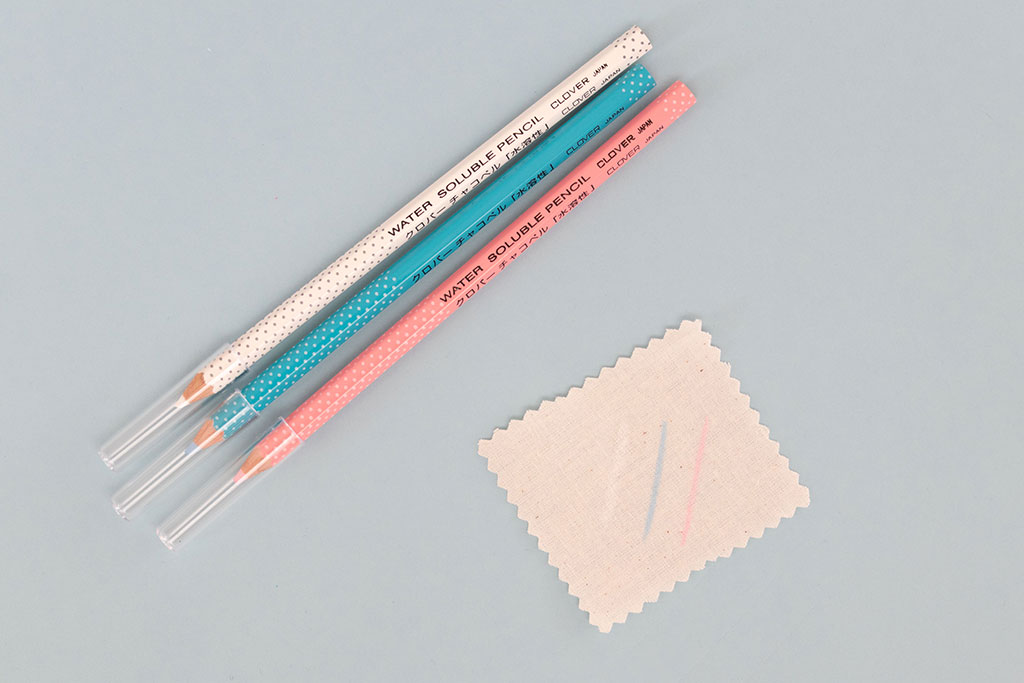 Best fabric pencil: The Clover water-soluble pencils mark longer and glide over fabric easily.
Chalk wheel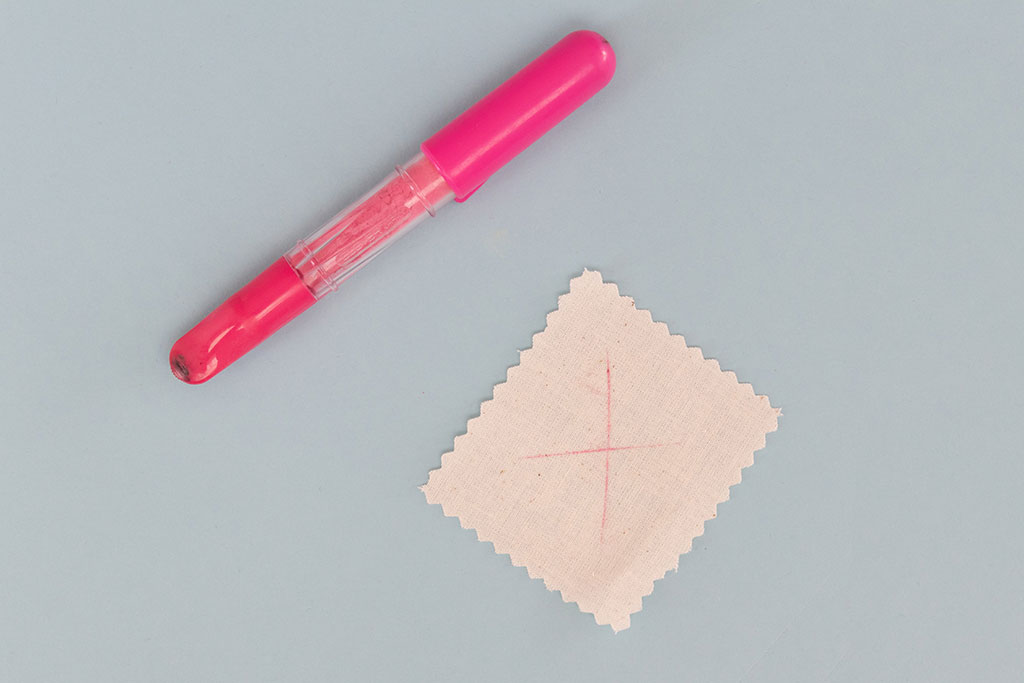 Best chalk wheel: The Clover Pen Style Chaco Liner is easy to handle and comes in fun colors.
Tailor's chalk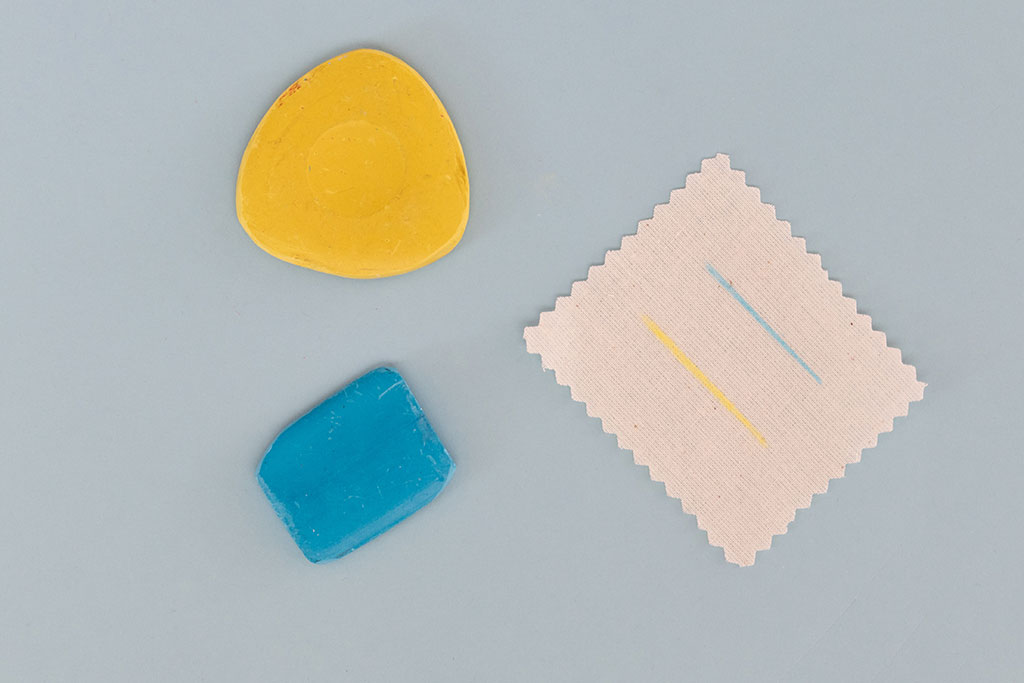 Best tailor's chalk: We prefer the all-chalk versions rather than the waxy versions.
Tailor's tacks and thread tracing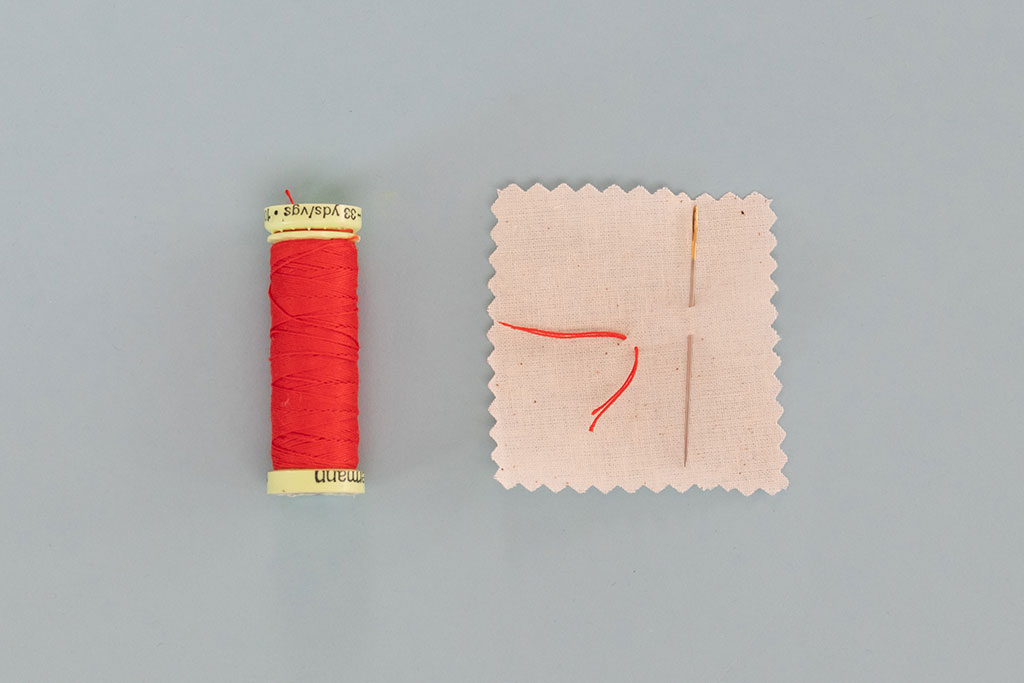 Why didn't we test carbon paper, tracing wheels, or hera markers? The team agreed that these tools are not as all-purpose, and while they might be beneficial in specific contexts, they don't make our must-have list.
Our recommendations
Best overall marking tool: Chalk wheel. This tool was the easiest to use, the most consistent across fabrics, and stayed on the fabric for an appropriate amount of time.
Special shout-out: Tailor's tacks. You can't beat the precision and stability of a tailor's tack (unless you tug on your thread too hard), and this classic way to mark fabric is classic for a reason.
Lessons learned
Here are the top things to keep in mind when you get a new fabric marking tool.


Always test on a swatch (and keep that swatch for reference).


Buy different colors, so they work on all shades of fabric.


If an essential marking disappears during construction, keep your original pattern piece nearby so that you can re-mark it.


Love the article? Pin it for later.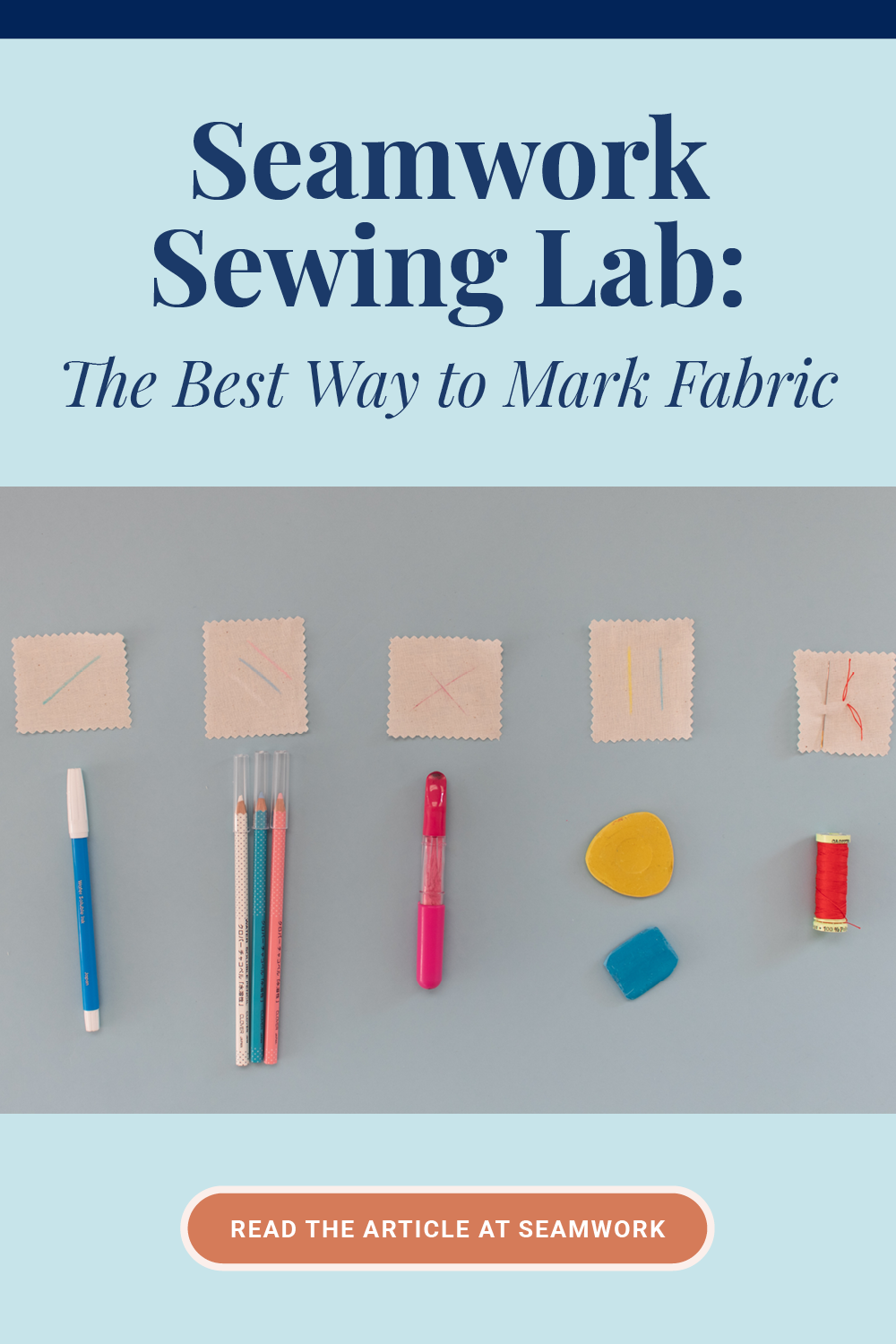 Have an experiment request for the Seamwork Sewing Lab? Leave us a comment on this Community post!
Join the Conversation
Sign in or become a Seamwork member to comment on this article.