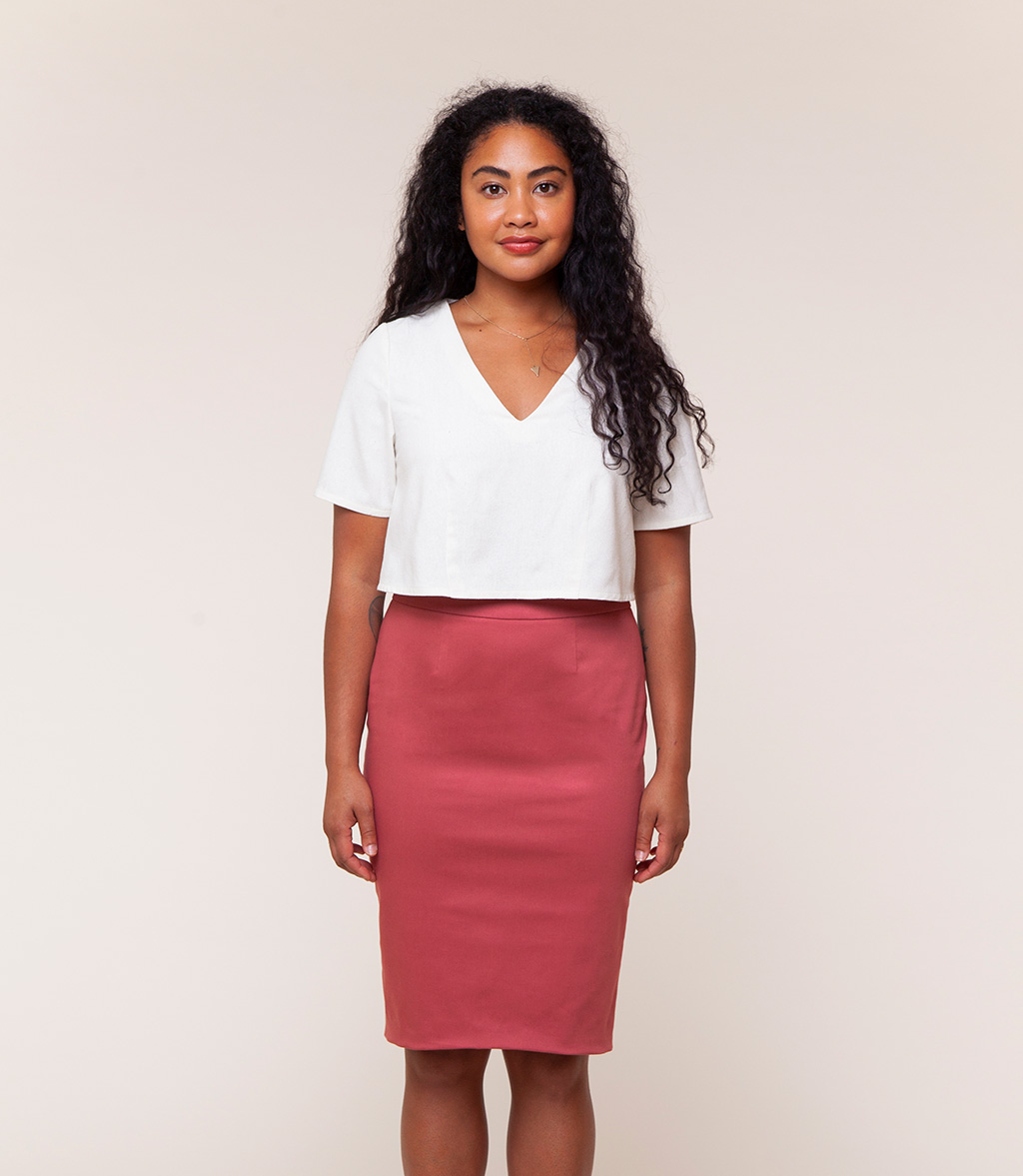 Stretch fabrics have changed the scape of the stores we shop in, the clothing we wear, and even home sewing. If you have been in a clothing store in the last 20 years, you know that Lycra and spandex have infiltrated everything from denim to blazers. But stretch fabrics can be challenging to sew. This comprehensive guide breaks down everything you need to know about sewing gorgeous stretch garments from start to finish.
Why Stretch Wovens?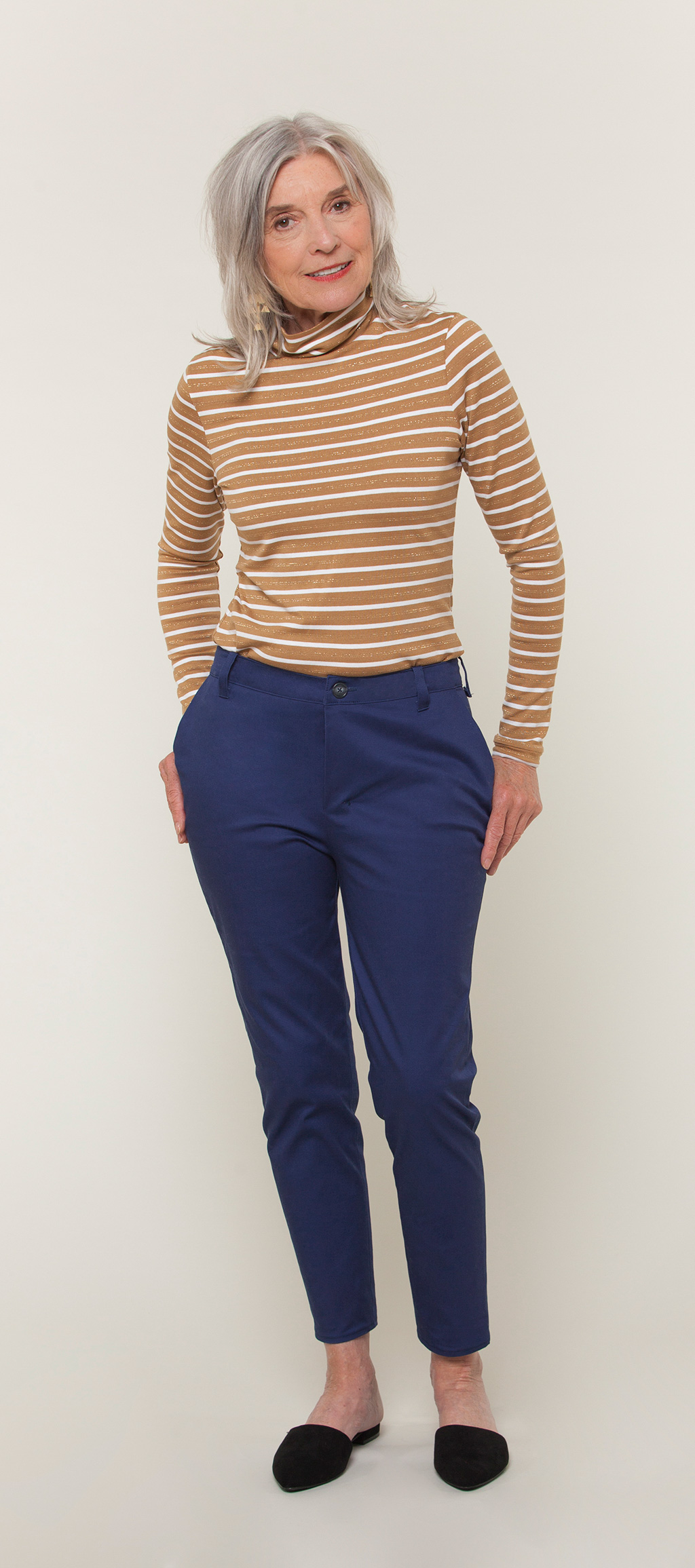 Fitted trousers like Melody are perfect for stretch fabric.
Have you ever worn a pair of 100% cotton jeans? While traditional woven fabrics like denim can offer fantastic structure and style, simple actions—like sitting down or bending over—can feel restrictive. The same can be true of woven tops or jackets without stretch; raising your arms above your shoulder may be difficult. This isn't necessarily a symptom of poor fit, but of restrictive fabrics. In a world of knitwear, structured fabrics break the mold.
Stretch wovens have the structure of a woven fabric with the addition of spandex or Lycra, making them easier to move in. Garments like fitted pants, skirts, dresses, and jackets become more comfortable and practical when sewn in stretch wovens.
Prep
Like any specialty fabric, stretch wovens require a little bit of preparation.
Picking a Pattern
The right pattern makes the difference between a great project and a sewing-room misfit. There are a few simple rules to follow.
Pick patterns that are intended for wovens: Picking a knitwear pattern might seem like a great sewing loophole, but woven patterns are ideal.
Select fitted patterns: Look for patterns with three inches of ease or less. This does not mean that the entire garment has to be fitted, but less ease in the bust, waist, and hip will create the most flattering effect.
Selecting a Size
Now that you have picked a pattern, finding the right size will create the foundation for a successful garment.
If the pattern you are using suggests stretch wovens, you can cut a size based on your measurements. In some cases, you may find it helpful to size down. If the garment has two or more inches of ease, sizing down can help you achieve a closer fit. You may also consider sizing down if you fall between sizes.
If sizing down intimidates you, try adding a one-inch side seam allowance to the garment. Then assemble the front and back separately, baste at the side seams, and try it on. This is a great way to quickly test the ease of a garment without making a mock-up.
Pretreating
Heat is stretch fabric's archnemesis, so the key to pretreating is minimizing the fabric's contact with heat. First, determine the fiber content. If it is a blend that includes wool or silk, consider dry cleaning. Otherwise, you can pretreat by washing in cold water with a mild detergent, then dry on a low setting.
Cutting
Before cutting into your fabric, you will need to determine the direction of greatest stretch. In some cases, it may not be on the crossgrain. Be sure to cut your fabric with the greatest stretch wrapping around your body.
The method used for cutting will vary depending on the amount of stretch in your fabric. Fabrics with less stretch can be cut double layer, using pattern weights and a rotary cutter. Materials with more stretch may move around more, resisting your rotary cutter. If your fabric is super stretchy, consider cutting single layer with pins and shears.
Notions
Selecting the right tools for the job will make sewing with stretch wovens easy.
Ballpoint Pins and Stretch Needles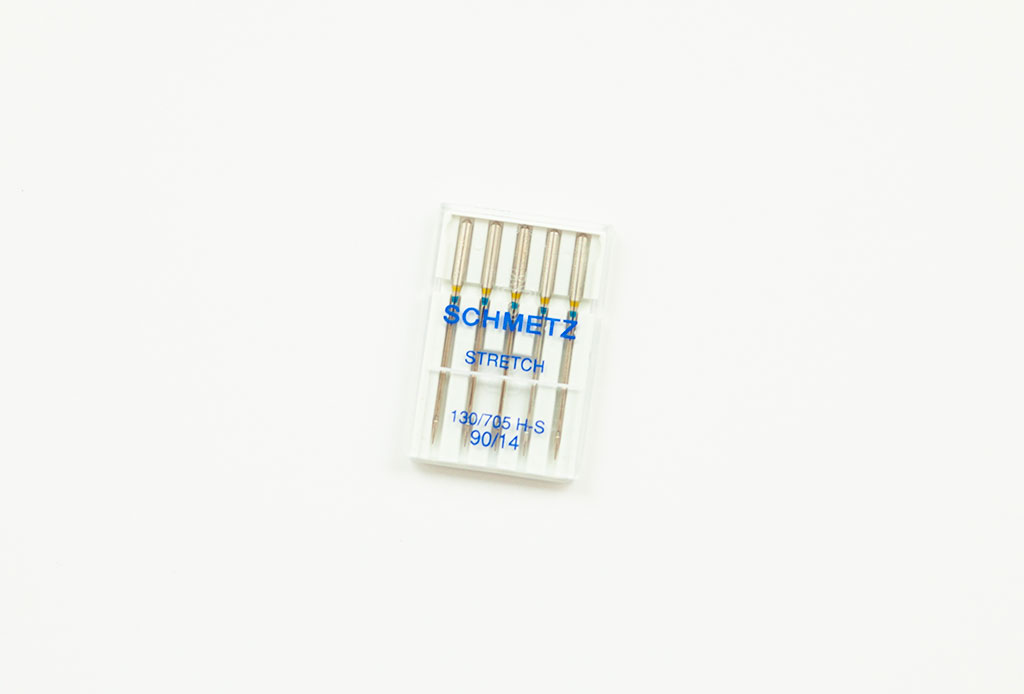 Most people know that using a ballpoint needle can save your knits from runs while sewing. Ballpoint pins help you to avoid this very same problem when pinning. The slightly rounded tips of these pins are gentle on stretch fabrics.
Stretch needles have a ballpoint tip and a specialized eye and scarf that will help you to avoid puckers and snags. Stretch needles come in a few different sizes, so be sure to choose one that is the appropriate weight for your fabric.
Interfacing
Just like when you pretreated your fabric, you want to make sure to limit heat exposure when applying fusible interfacing. Try using a cool-fuse interfacing such as Touch O' Gold. Cool-fuse interfacings fuse to your fabric with a low heat setting and steam, making them gentle for heat-sensitive fabric.
Closures
A variety of closures work well for stretch wovens. If your pattern calls for a lapped or centered zipper, consider using an invisible zipper in its place. Apply interfacing to the wrong side of the fabric wherever a closure will be applied (zippers, buttonholes, and buttons).
Thread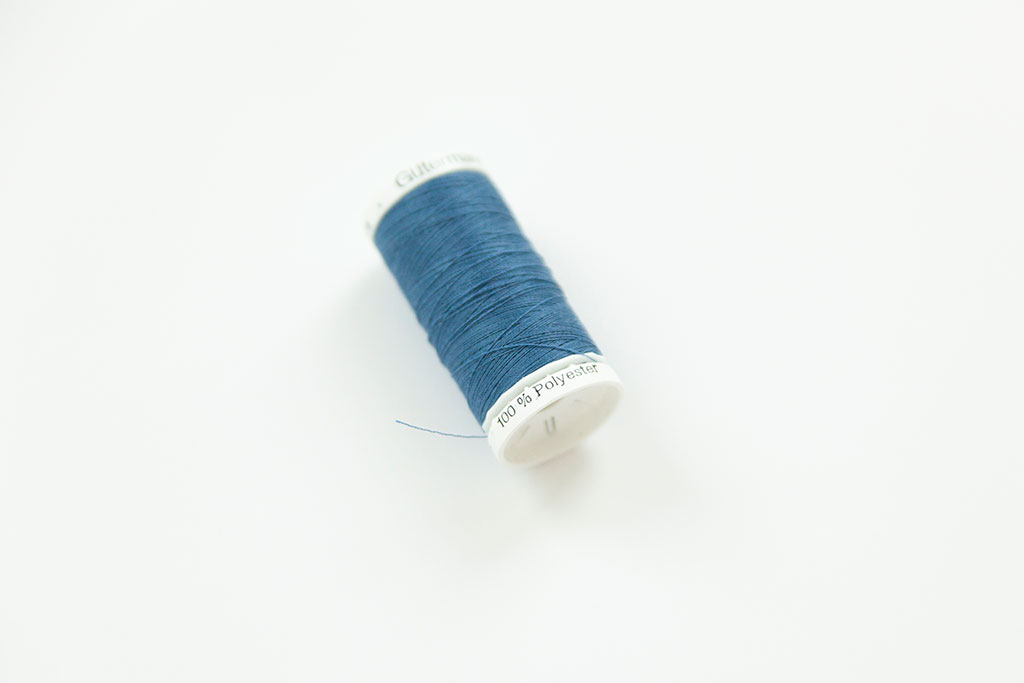 Polyester offers a small amount of give, making it a great choice for stretch woven projects.
Sewing
You are almost there! You have chosen the right pattern, size, and notions. You are cut and ready to sew! Luckily this is the easy (and fun) part. Sewing with stretch wovens is simple when you keep a few simple things in mind.
Construction Stitches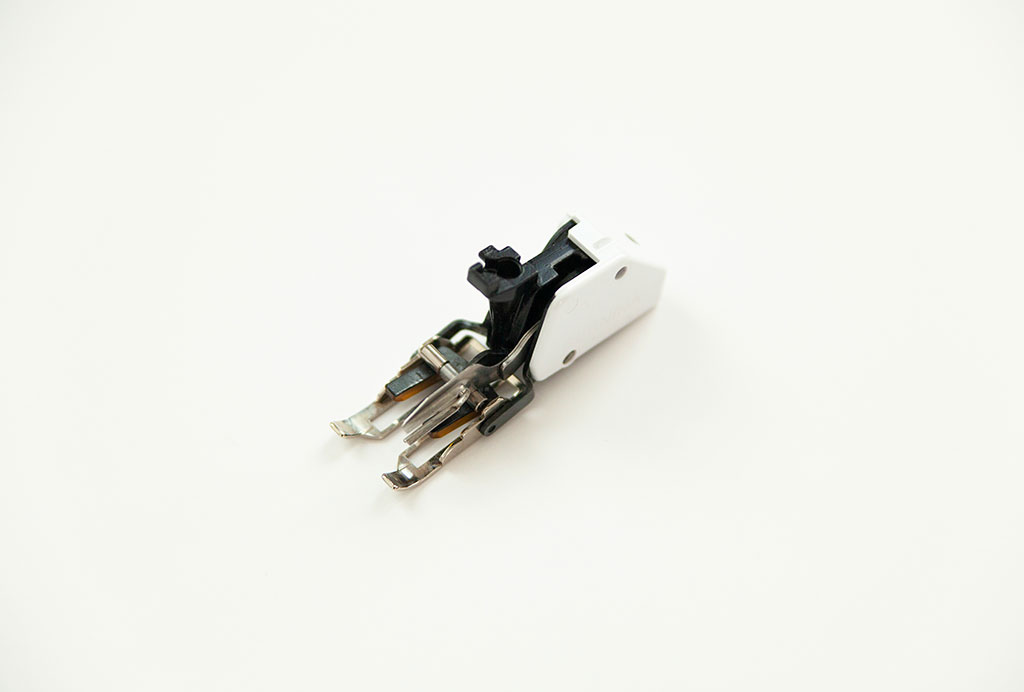 Your biggest opponent when sewing stretch wovens is rippling seams. This is usually caused by the fabric stretching too much during the sewing process. To mitigate this, adjust your presser foot pressure to a lower setting. This will help your machine feed the fabric more gently as you stitch. A walking foot can also help evenly feed the fabric through your machine.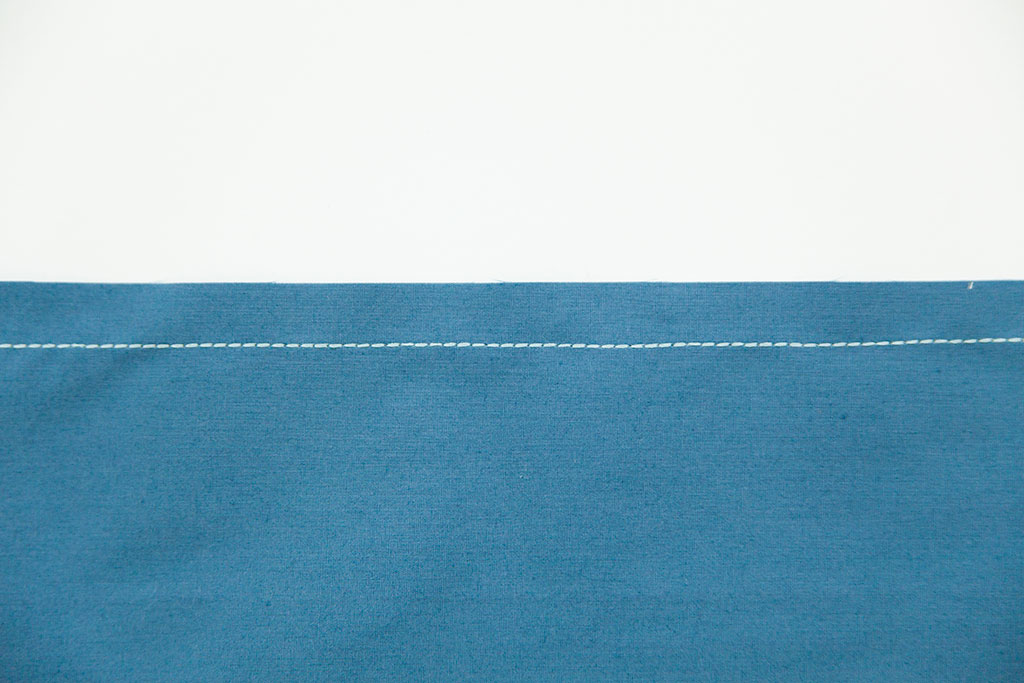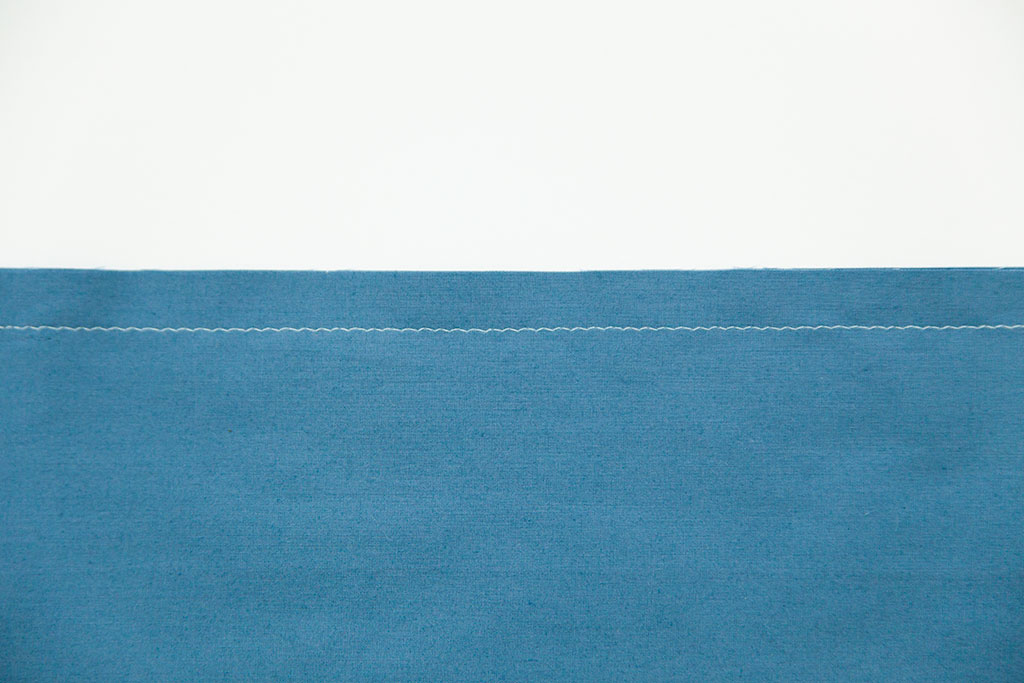 When selecting a construction stitch, keep in mind that your stitch needs to stretch with your fabric. For most seams, a very narrow zigzag stitch is perfect. Try switching to a triple stitch (also known as a reinforced straight stitch) when sewing high-stress seams like crotches or armholes.
Finishing Stitches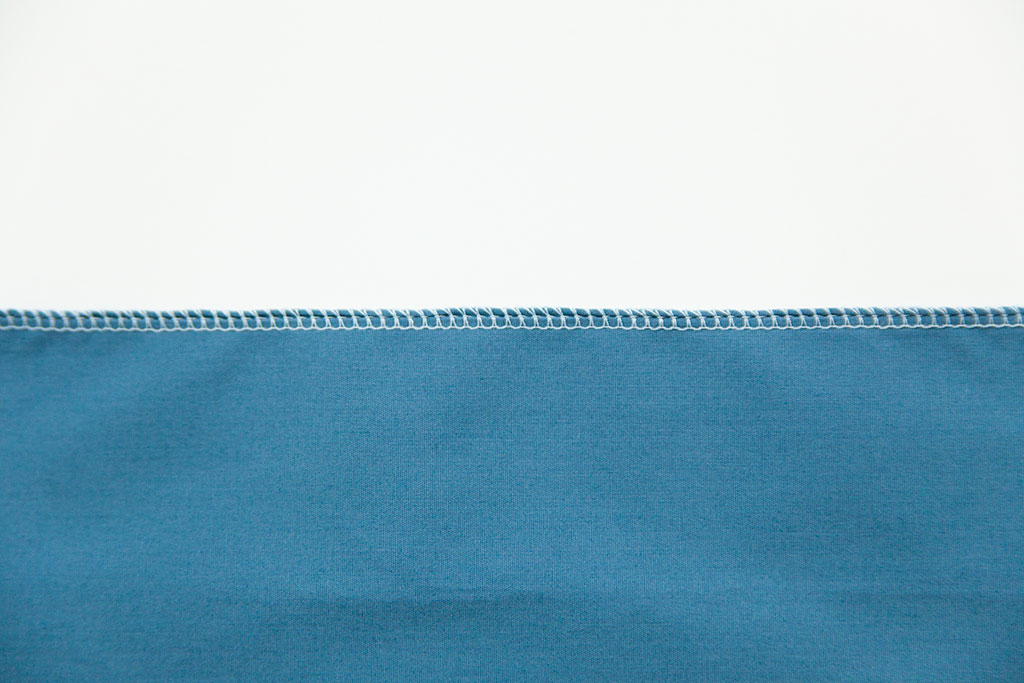 You will also want your finishing stitch to have some stretch. A three thread serged edge will create a very professional look. If you don't have a serger, a standard zigzag stitch will also work.
Pressing
Pressing is yet another place where you will want to avoid high heat. Use the lowest setting on your iron and a press cloth to help preserve the stretch of your fabric.
Hemming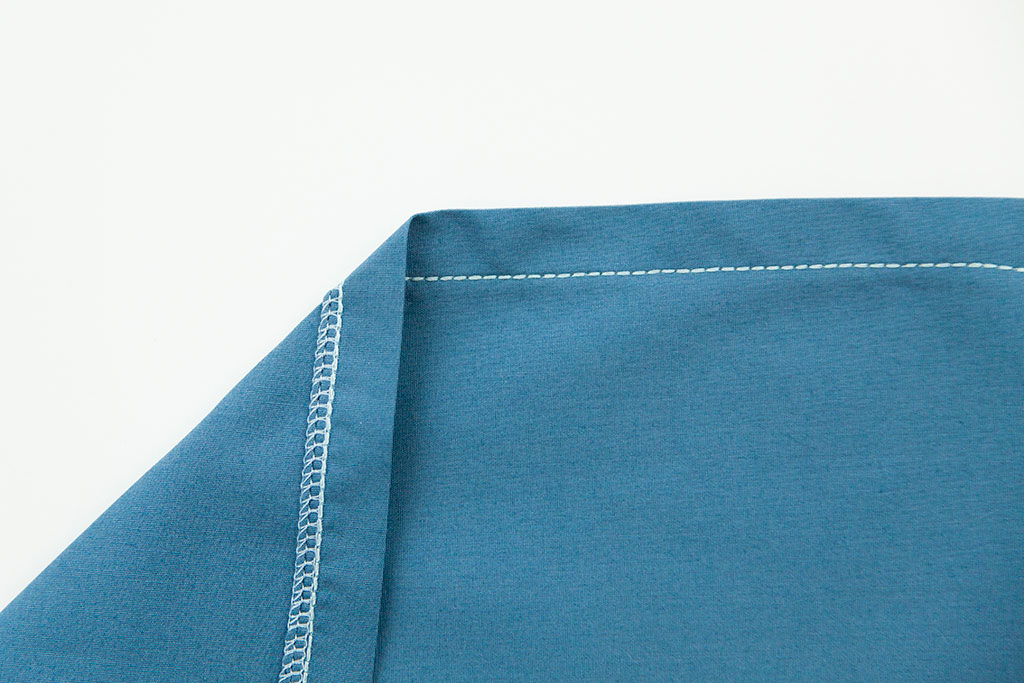 Choose a hemming method that will provide the right amount of stretch. Blind hems offer a bit of stretch and a sleek finish, while a topstitched hem using a triple stitch will provide plenty of stretch and a more casual look.
Join the Conversation
Sign in or become a Seamwork member to comment on this article.