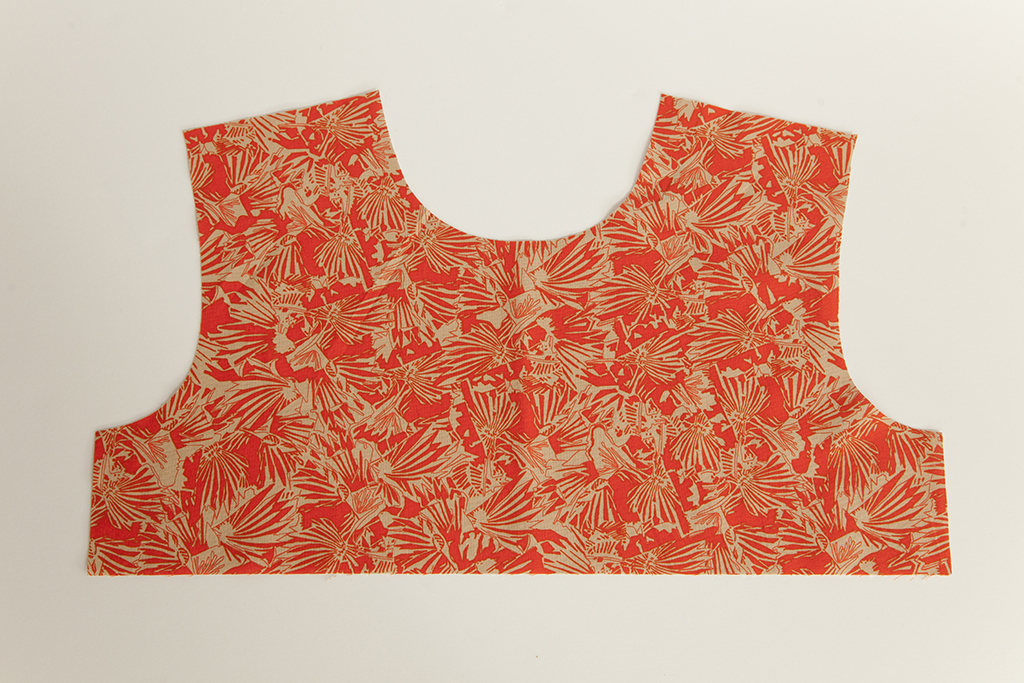 Staystitching is a straight stitch sewn through a single layer of fabric. This simple but effective step helps to prevent the distortion of curves during the construction process.
What is Staystitching?
Staystitching is a straight stitch sewn through one layer of fabric. It's most often used around a curve to prevent distortion. This is because the curve cuts across the bias, the stretchiest part of the fabric. To see this in action, cut a curve out of some scrap fabric and then pull on it. You'll see how that curve completely changes. That's much more extreme than what would happen to your garment, but you get the idea!
While staystitching is most often used around necklines, you can use it anywhere there are curves or diagonal seams that you think may become stretched out. It's also commonly used on shoulders because they're cut at a slight bias.
How to Staystitch
It's important to staystitch immediately after cutting your fabric. Simply moving your fabric around a few times, depending on the fabric, can stretch out curves.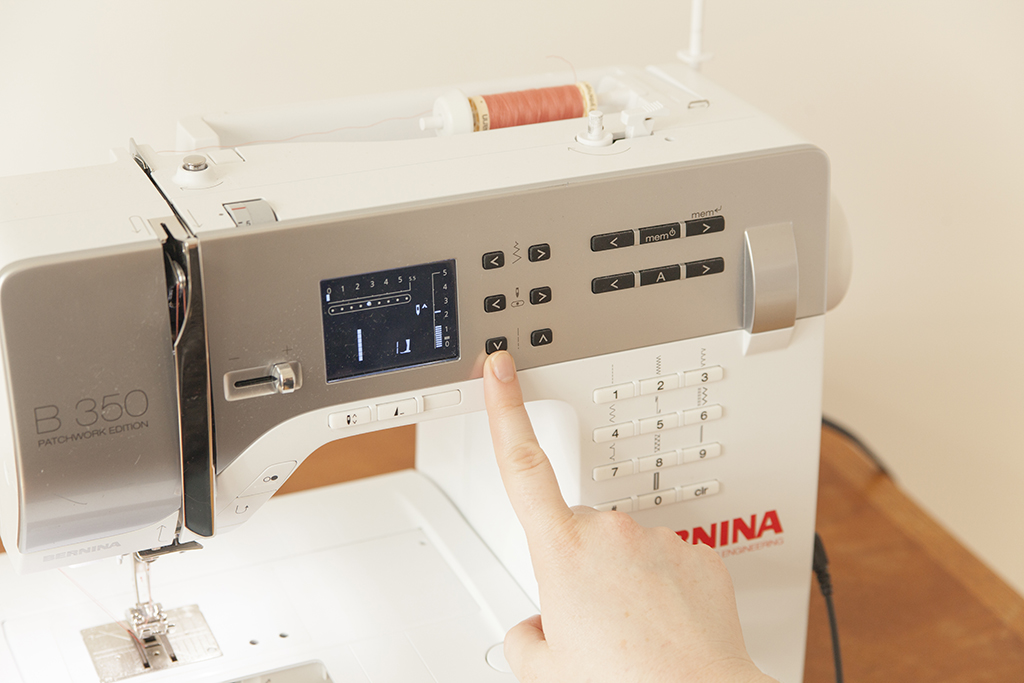 Thread your sewing machine according to the manual's instructions. Set your stitch length to 1.5. Smaller stitches like this create a stronger hold.
NOTE: Refer to your pattern instructions to determine the seam allowance at the areas you plan on stay stitching. The standard is to sew 1/8″ away from the sewing line, so if your seam allowance is 5/8″, then stitch 1/2″ away from the raw edge.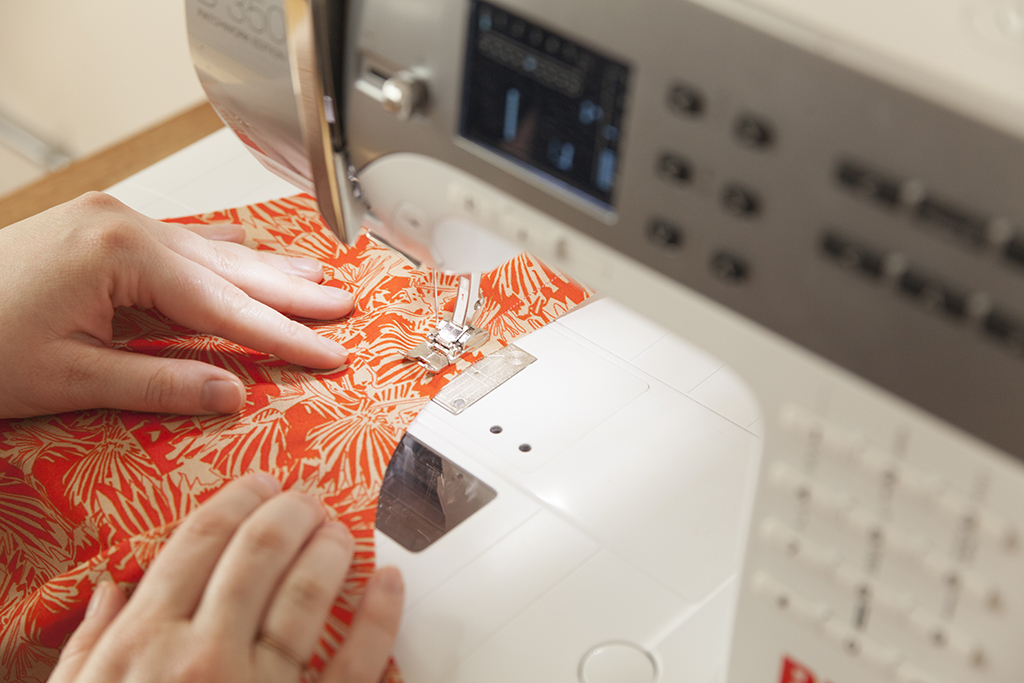 For curved areas such as necklines, stitch from the outer edge toward the center. In other words, begin at one shoulder and stitch to the center front. Cut the thread, then sew from the second shoulder to the center front. This keeps the staystitching even on both sides of the garment.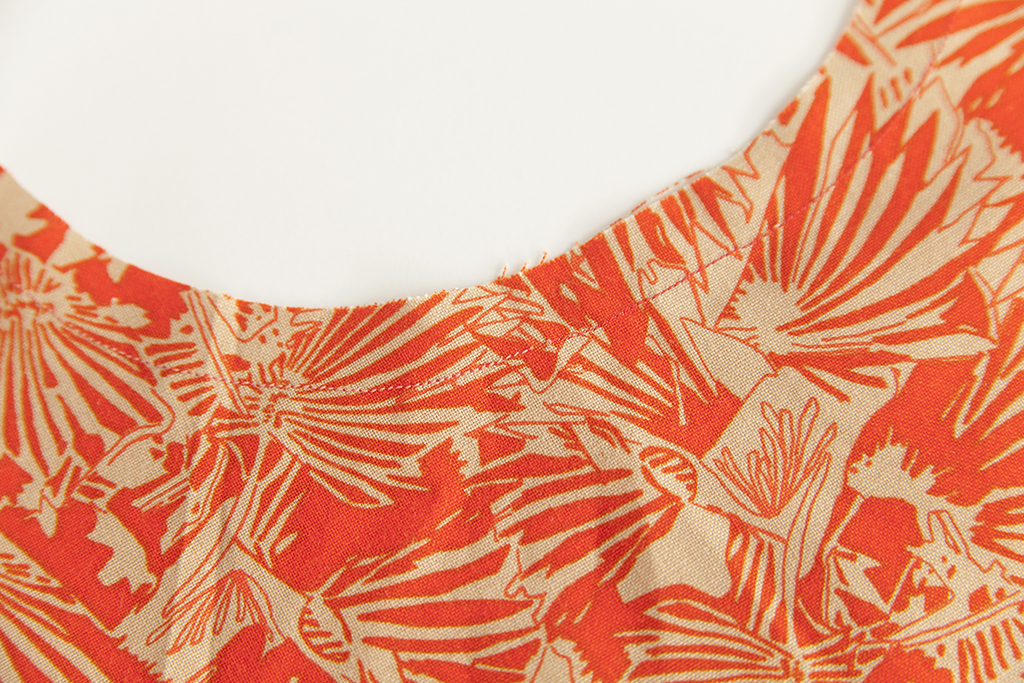 ---
Join the Conversation
Sign in or become a Seamwork member to comment on this article.