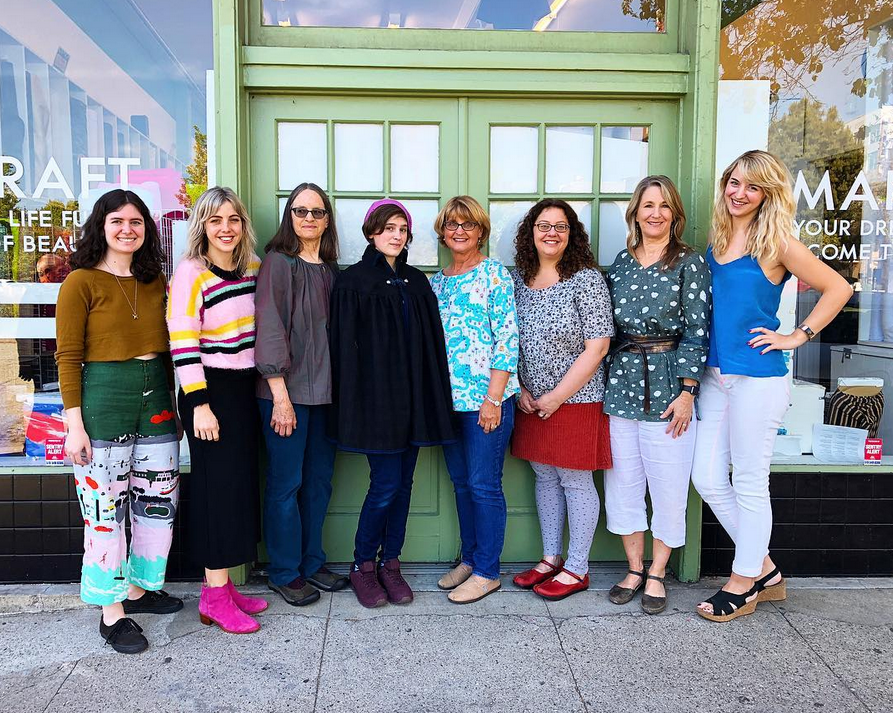 If you're lucky enough to live near Stonemountain & Daughter Fabrics, you might be tempted to stop by every weekend to see if there's been a new fabric delivery. For the rest of us, we can rely on their online store for nearly every fabric imaginable.
It's no secret that we love buy fabric from Stonemountain & Daughter Fabrics for our Seamwork sample garments. So we chatted with Lauren, their manager, fabric-buyer, and social media coordinator. She's going to take you behind-the-scenes at this iconic fabric shop—and yes, their history is as colorful as the fabric they carry.
---
99 Years of Fabric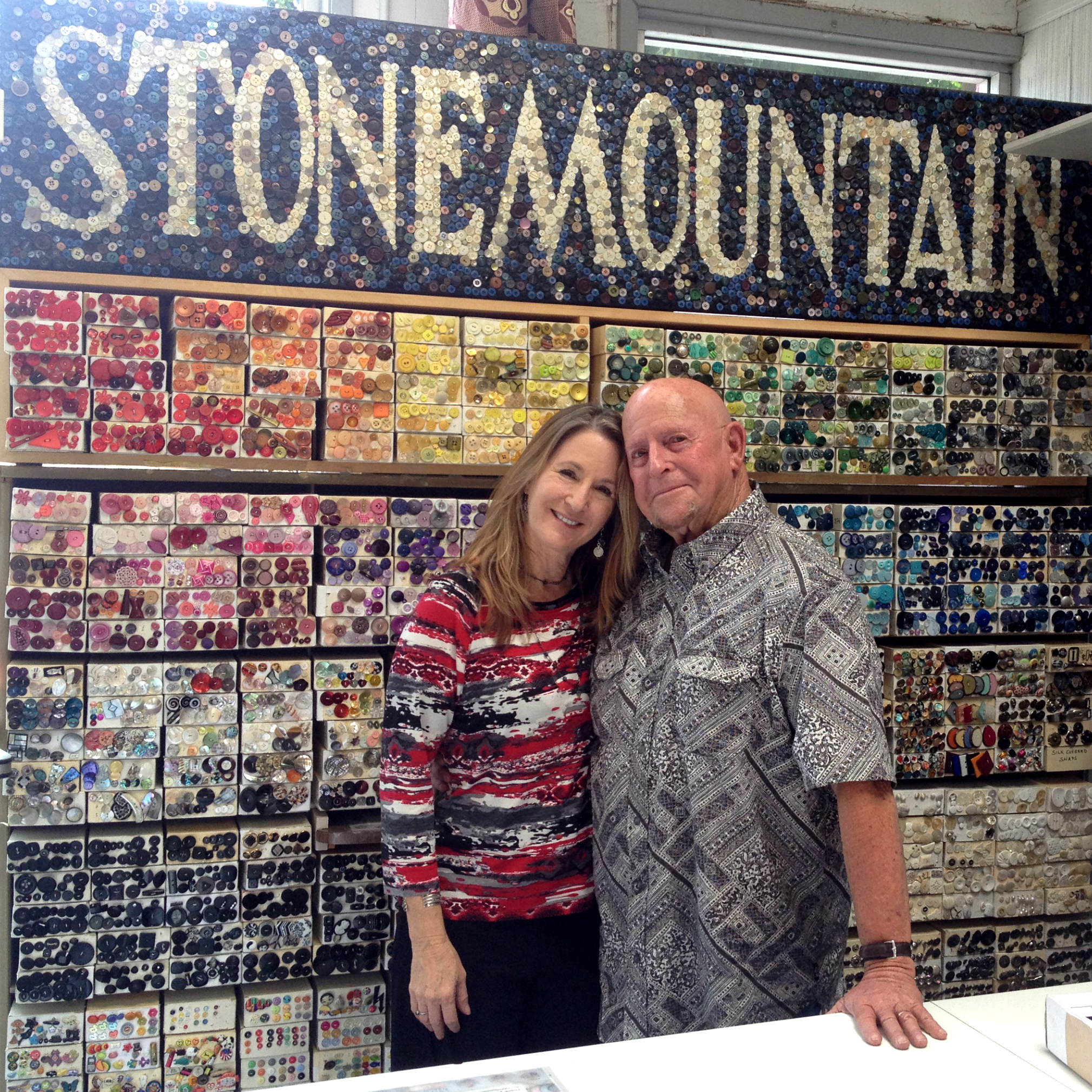 Stonemountain & Daughter is a family-owned fabric store in Berkeley, California. The owners—Bob and Suzan Steinberg—are a dynamic father/daughter team that continue their family's legacy. Bob's grandfather and father opened their first store, Steinberg & Sons, in Los Angeles in 1919. Bob grew up in this store and then opened up his own in 1967 in West Hollywood. Bob's Fabric Emporium stood out because of its selection of natural fiber fabrics. Bob loved stocking cottons from all over the world—at a time when all you could find at fabric stores was polyester double knit!
Bob and his family moved up to Northern California in 1976 and opened Stonemountain Fabrics in Watsonville. A few years later, his daughter Suzan started studying at UC Berkeley. Bob drove up to Berkeley one day to visit Suzan—and to go to a Grateful Dead concert!—and that's when he fell in love with a storefront on Shattuck Avenue in Downtown Berkeley.
There were plenty of other fabric stores on Shattuck at the time, but nonetheless, Bob and Suzan teamed up to open Stonemountain & Daughter Fabrics in 1981. From 1981-1993, the store expanded three times and is now over 6,000 square feet. Today, in 2018, the store continues to grow online, focusing on stocking the very best fabrics, notions, and patterns for sewers worldwide.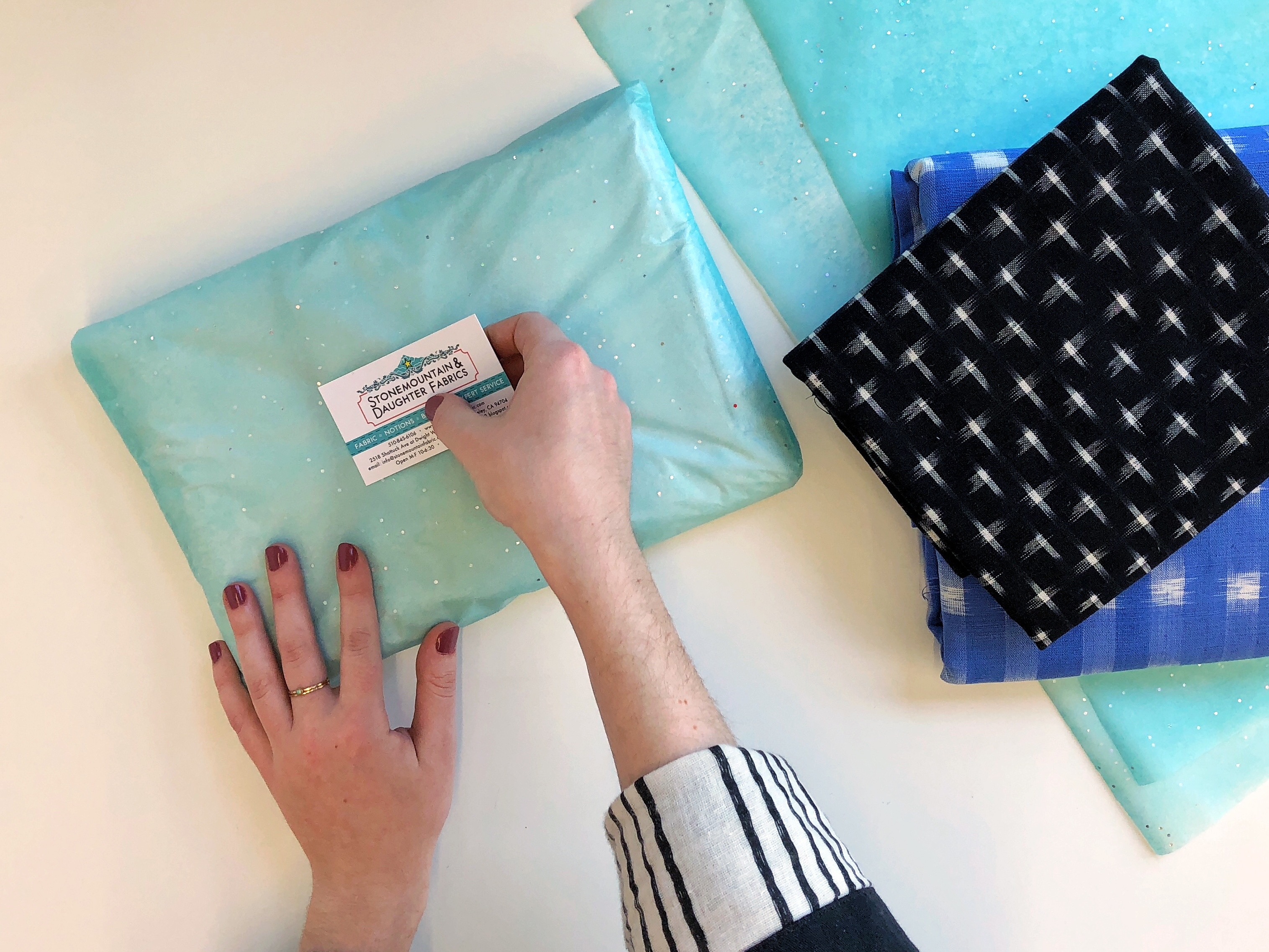 ---
Since your shop has been open for many years and supplied fabric for some pretty cool eras in fashion, what trends have you seen in fabric over the years? How has the sewing community changed?
The Steinberg family has been selling fabric for 99 years now, so we've obviously seen a lot of things change in that time! When Stonemountain & Daughter first opened in 1981, fabric stores were everywhere. Everyone thought we were crazy for adding yet another one to the map. But unfortunately, a lot of stores closed in the 90s and early 2000s, as fewer people were making their own clothes. One of the things that helped us stick around was our cotton selection. A lot of stores were (and still are) either geared towards garment sewing or quilting, but we've always catered to both.
These days, we're really seeing a rebirth of garment sewing, and it's so exciting to be a part of that! There's a lot of hypotheses for why this is happening, but we think one of the main reasons is a new awareness of where clothes are made (and by whom) and a shift away from fast fashion. This, combined with the talented community of indie pattern makers and the accessibility of online shopping, has really catalyzed the garment sewing movement. Also, there is more crossover between garment sewing and quilting than ever before. People have realized that yes, you can make clothes with quilting cottons, and more quilters are open to sewing clothes too!
Your team is always sewing. What's the best thing about being part of the Stonemountain & Daughter Fabrics team?
There are so many amazing aspects to working at Stonemountain & Daughter. We get to talk about fabric and patterns and sewing all day, and we get to call that work. A dream come true!
We have quite a large crew (there's currently 27 of us), and every member of our team adds something to the mix. All of us sew garments, but everyone also has other types of sewing and crafting they specialize in, like quilting, costuming, bra making, pattern drafting, upholstery, and embroidery. With all that knowledge, we are always learning new things. We like to say that collectively there's no question we can't answer!
Working at a fabric store also gives you constant inspiration. We get shipments of fabric every single day, and unpacking those boxes is like Christmas morning! You can't help but dream about all the possibilities. Plus, we're always sharing our makes with each other, and our customers also bring in their creations. And the rise of social media and Instagram lets us see what our non-local customers are making too. Being a part of this worldwide sewing community is absolutely one of the best parts of our jobs.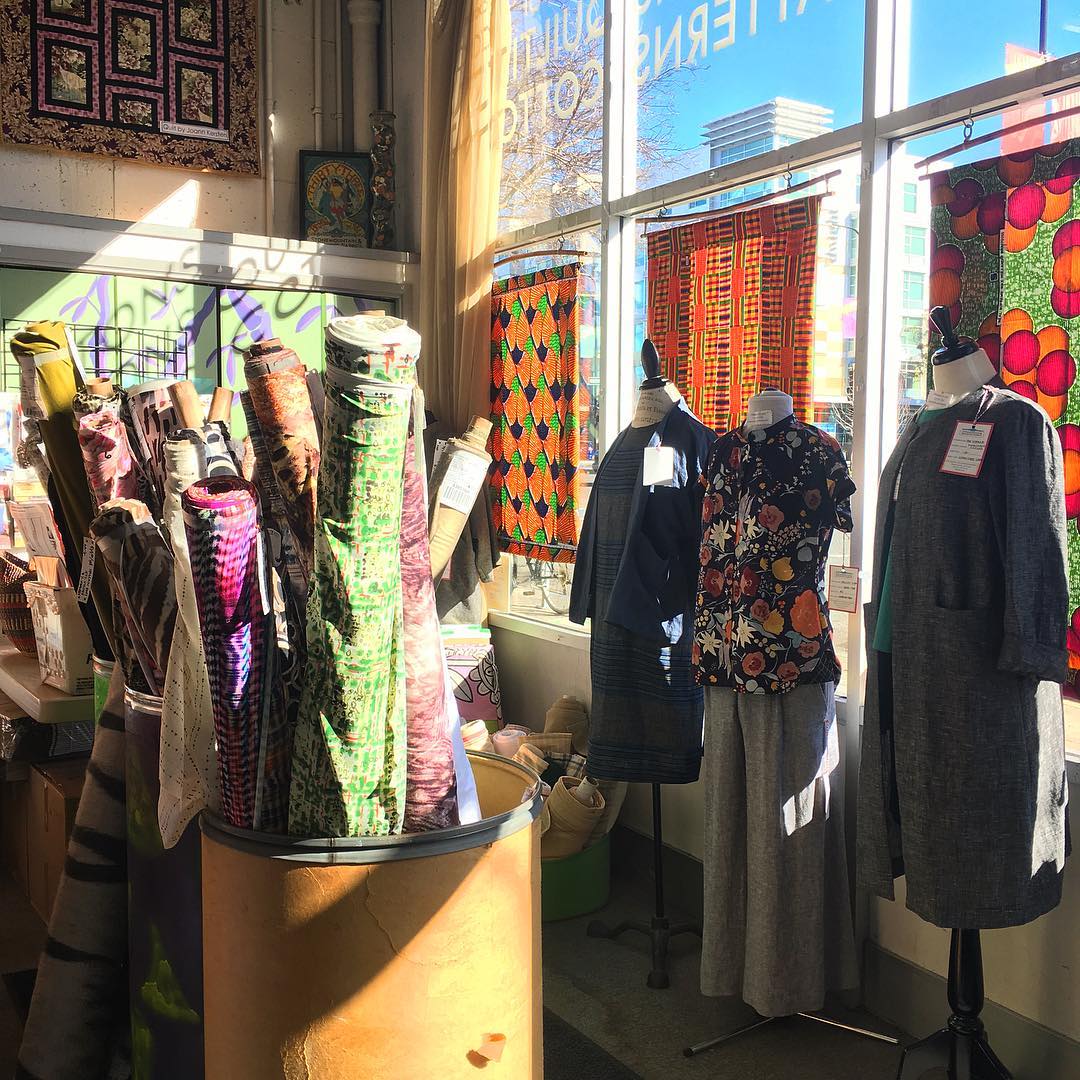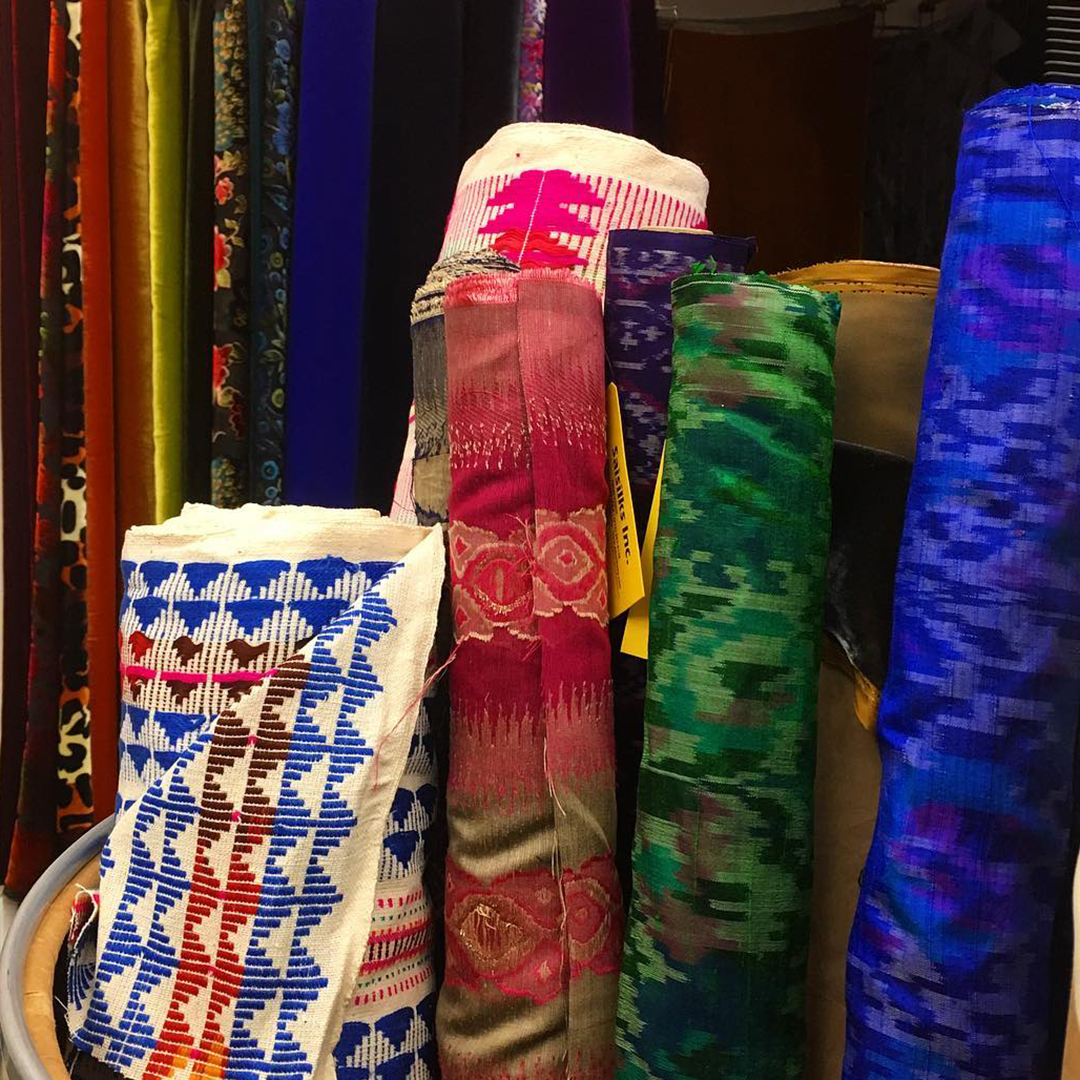 What's a little-known fact about your store?
We get a lot of questions about where our name comes from. Bob and Suzan's last name is Steinberg. If you break it up and translate from German, "stein" is "stone" and "berg" is "mountain." And then since Suzan joined Bob in 1981, it became Stonemountain & Daughter!
Since you're experts, do you have a fabric-shopping tip to share?
More and more people are comfortable shopping for fabric online, but we totally understand that it can be tricky at times. When in doubt, it's always worth asking questions. Try contacting the store through email or Instagram. Of course, we can't speak for all online fabric stores, but a lot of them are like us in that they are run by real humans who sew themselves and would be happy to help you!
If there's a fabric you're unfamiliar with, try asking what patterns they'd suggest. That usually can give you a better idea of the fabric's weight and drape. Or if you have a specific pattern or project in mind, let them know! Having these conversations really builds trust, and that's so key when online fabric shopping. Oh, and ask for swatches! They're usually not that expensive, and they can be so helpful, especially since colors vary so much from screen to screen.
---
Expert Fabric Recommendations
We just got in these
Summer Stripe rayon/linen blends
, and we are all obsessed with them. Rayon and linen blends are so nice and easy to work with, and we love that the stripes are yarn dyed. The colors and wider stripe width really have us thinking of floaty tunics and pretty sundresses.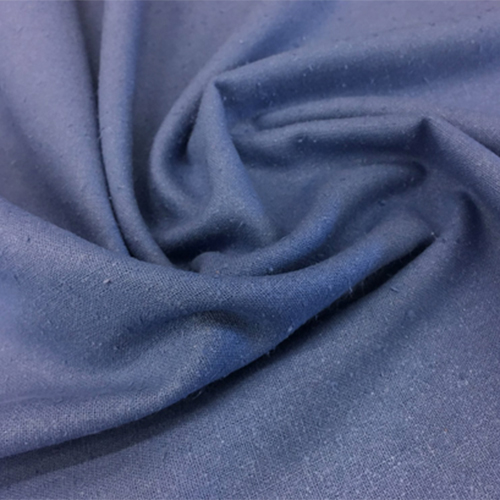 Silk Noil
is definitely having a moment right now, and we are so onboard. It's such a great substrate with amazing texture. We've always stocked the entire color range of regular silk noil, and we recently got in these gorgeous Small Woven Squares Silk Noils. The hand is soft and dreamy, and the colors are so rich!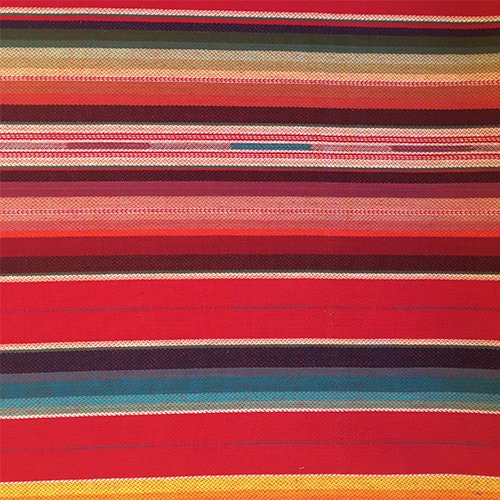 Some fabrics are so bright and beautiful that they really just jump out at you and demand to be taken home. Our
Yarn-Dyed Rainbow Stripe cotton
is one of those. It's hand woven in India, and we can't seem to keep it in stock. And it really looks great next to all our other ikats!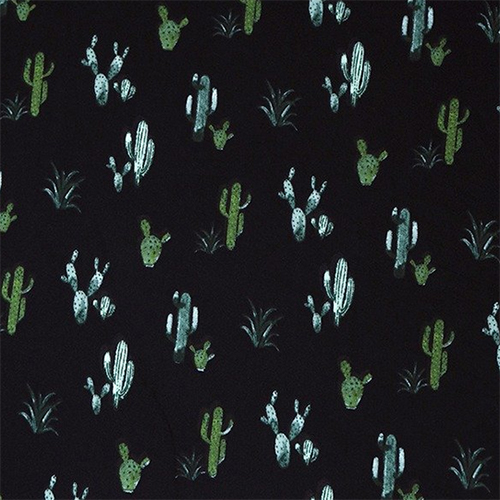 Another type of fabric currently experiencing popularity is the double brushed poly knits. One of our favorites is the
cactus print
—the black background is a good one. A lot of people stay away from polyester, but DBP knits are so incredibly soft and lovely. You have to feel one in person, and then you'll completely understand why we love this fabric!
---
If you haven't shopped with Stonemountain & Daughter Fabrics yet, do yourself a favor and head over to their online shop. If you're a Seamwork member, you even get a member exclusive discount.