Planning out months' worth of sewing projects seems like such a great idea, doesn't it? You can design a whole capsule wardrobe at once, choose garments that mix and match together, and prioritize your sewing, so you actually get to all those practical or half-finished projects that tend to fall by the wayside.
You spend hours planning out what you're going to sew, picking fabrics, maybe even buying the supplies you need. But then...something new catches your eye. You get an idea. You spot a fabric. A must-sew pattern comes out.
It seems like you have only a couple options: either exhibit a whole lot of creative self-control and ignore (or postpone) all those exciting ideas that pop up throughout the season; or, fly by the seat of your pants and just make whatever interests you at the time.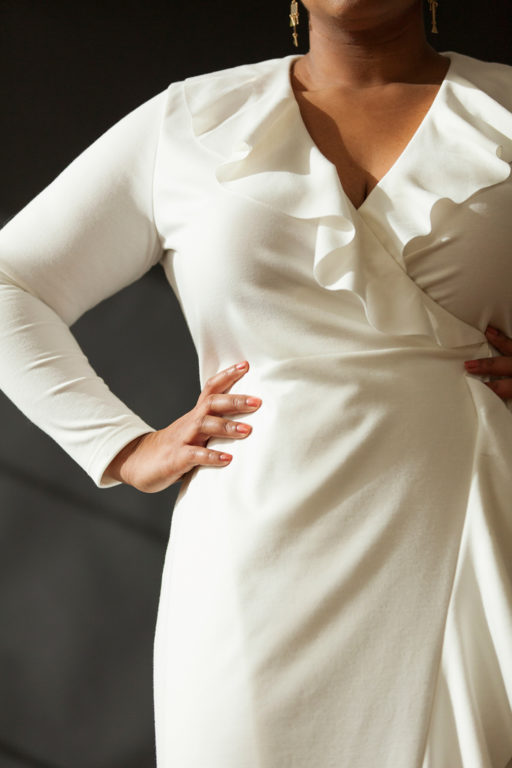 Each of these methods might work for some people, but for those of us without enormous stores of self-discipline who still want a somewhat thoughtful, intentional handmade wardrobe, there is a middle ground.
Instead of one sewing queue, create a queue for long-term projects and one for short-term. Then leave room for spur-of-the-moment inspiration.
The long-term queue
The first queue of projects you'll create is the long-term queue. This is a list of project ideas that you plan to sew in a timespan of four to six months.
The first step in designing your long-term sewing queue is to be realistic about how many projects you can expect to complete in a given time frame.
Let's say you want to plan projects for four months at a time. You know that you usually sew about two projects a month. This means you can expect to plan for about eight projects.
But what about new project ideas that come up? I've found that allowing room in your queue for 20-30% "wildcard" projects gives you the freedom to play and have fun, while still keeping your sewing focused overall. Having a set number of wildcard projects will help you to make decisions between various ideas that pop up, while still allowing you to return to your long-term plan.
My favorite way to create a queue of projects for a season is to create a project plan for each, using a tool like the Colette Sewing Planner. Each project page includes a drawing, notes, and swatches of potential fabrics. I intentionally leave some pages blank, labeling them as my wildcards. I can fill these in later when ideas come to me that I absolutely must sew.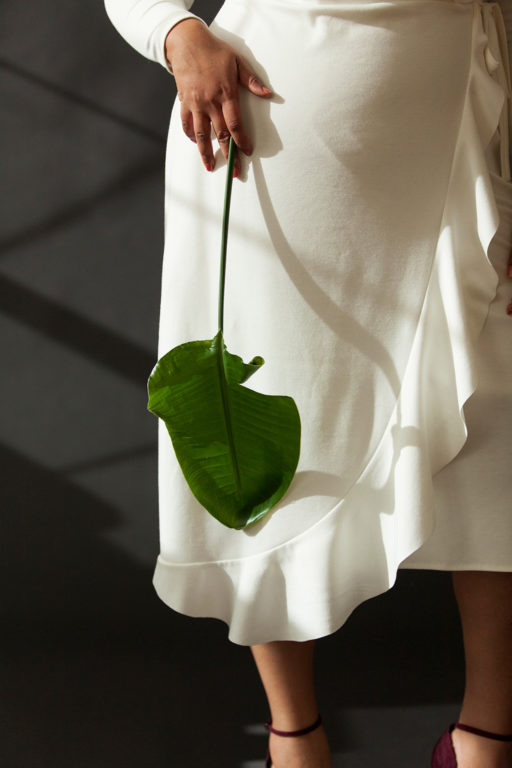 The short-term queue
Next, create a short-term queue. I like to keep this queue at three projects. This keeps these projects at the front of my mind, and also forces me to choose and prioritize between all the ideas in my long-term queue, rather than allowing them to languish.
Project ideas get promoted from the long-term queue to the short-term queue. I typically only buy fabric for projects once they enter the short-term queue, which prevents overspending on fabric for projects that continually get pushed to the bottom of the pile.
If you're using a planner, one simple way to create a short-term queue is simply to place sticky notes or tabs on the next three projects you plan to sew. If a new idea comes up that you must sew right away, you can mark one of your wildcards and fill it in as soon as you make room in your short queue.
Another option is to hang the project plans on a wall. Use three clipboards, bulldog clips, or clear envelopes hung near your sewing space, and place your pattern, sketches, swatches, or any other supplies in these three spaces. This will represent your next three projects, pulled from your longer queue.
However you decide to implement this simple trick, having a long-term plan with lots of space for new ideas combined with a short-term, revolving queue of your next projects will help you to prioritize your projects while still giving you plenty of creative flexibility!
Join the conversation!
Share your thoughts with our community on Instagram! Use the hashtag #seamworkwardrobe and tell us: Do you have a project queue, or do you plan projects one at a time?
Join the Conversation
Sign in or become a Seamwork member to comment on this article.