My obsession with lingerie started early and innocently. I grew up in the age of catalogs, and at least once a month we'd receive a volume from that hallmark of mainstream sultriness, Victoria's Secret.
Its appeal wasn't titillating, but more informative. Looking at those airbrushed bodies, I formed a sense of what an ideal woman was supposed to look like with her clothes off. In spite of the fact that these women often strangely lacked obvious parts of their anatomy, like nipples, I assumed this was true.
More than that, I saw the lingerie they wore as the signposts of being grown up. Adult women like this wore matching bras and panties. They slept in nighties or peignoirs or matching pajama sets that slipped off the shoulder. They maintained their sexiness even as they lounged around the house, slept, or (I assumed) did their taxes.
My favorite item in the catalog was also the most innocent-looking, a white cotton eyelet babydoll that wouldn't have been inappropriate on someone my age. But the way the model filled it out told me that I had a long way to go before I was an adult. Someday, I'd trade my long flannel nightgown for this.
Now that I am an adult, I still love lingerie, but its value goes beyond the purely decorative. I prefer underthings that look beautiful and feel comfortable at the same time. My tastes in everyday wear aren't so different from that white eyelet babydoll I admired back then — comfortable, classic, pretty, and subdued.
In the last couple years, one of my favorite pieces has become the bralette, something I never imagined myself wearing. As a 34D, I'd assumed they were meant purely for those with smaller cups who didn't need as much support. Actually, they are the perfect solution for lightweight support when an underwire bra won't do. I wear them under my pajamas, lounging around the house, and often to sleep in. I now have as many bralettes as full support daytime bras!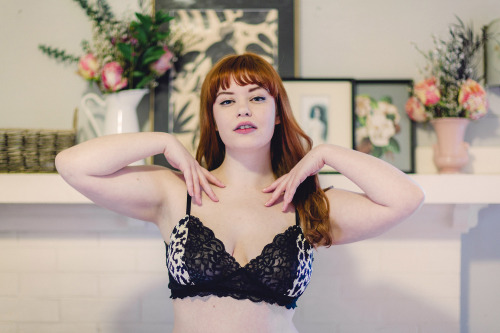 The
Florence bralette
is surprisingly quick to
sew and a gentle introduction to simple bra making.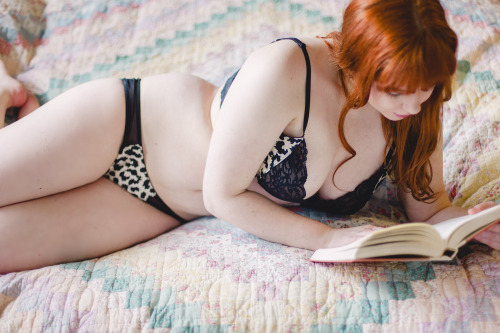 The
Geneva panties
were designed to create a
matching set, with a low rise and just enough
back coverage.
This month, you can make your own lounge bra with the Florence bralette, a sweet and easy to sew piece that can be made in stretch lace along with a variety of lingerie fabrics. To make a matching set, try sewing up the Geneva panties, a low-cut bikini with full back coverage. Making your own underwear is the final frontier for some sewists, but once you see how easy it is and how much fun it can be to shop for gorgeous small bits of fabric, you'll be hooked on lingerie too.