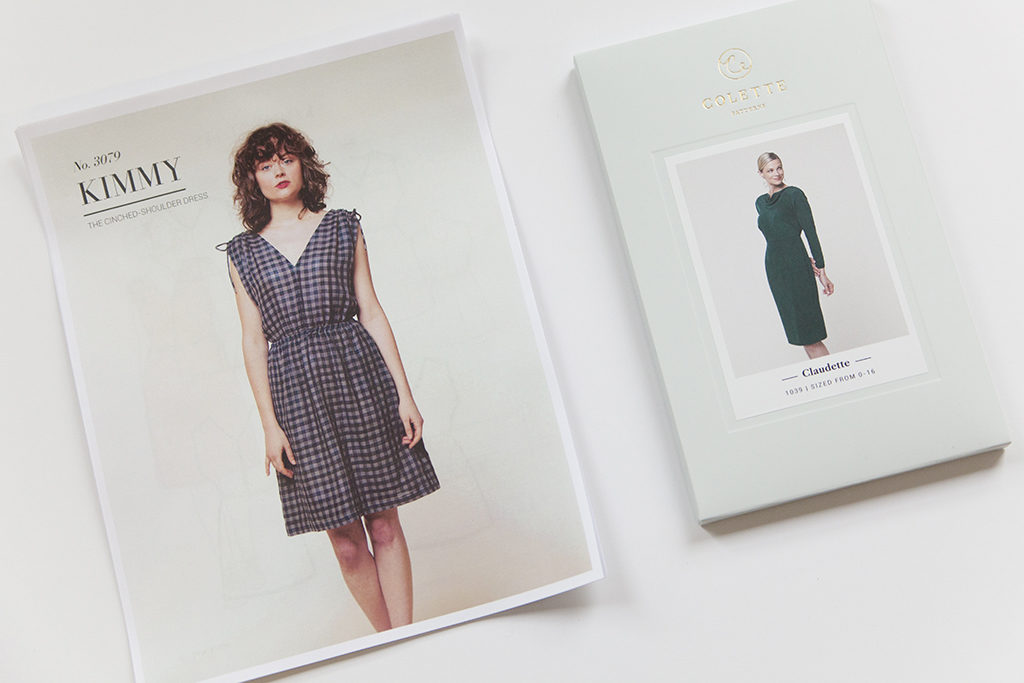 Learn the tools and features included with sewing patterns for easier, more accurate garment sewing.
Pattern Basics
Think of a sewing pattern as a roadmap for a sewing project. This map contains all the information you need to select a size, fabric, and construct a garment from cutting to hemming.
Though there are many pattern companies and the presentation of information may change slightly from manufacturer to manufacturer, the key information will remain the same.
You can use the following as a guide to help you make the most out of each sewing pattern.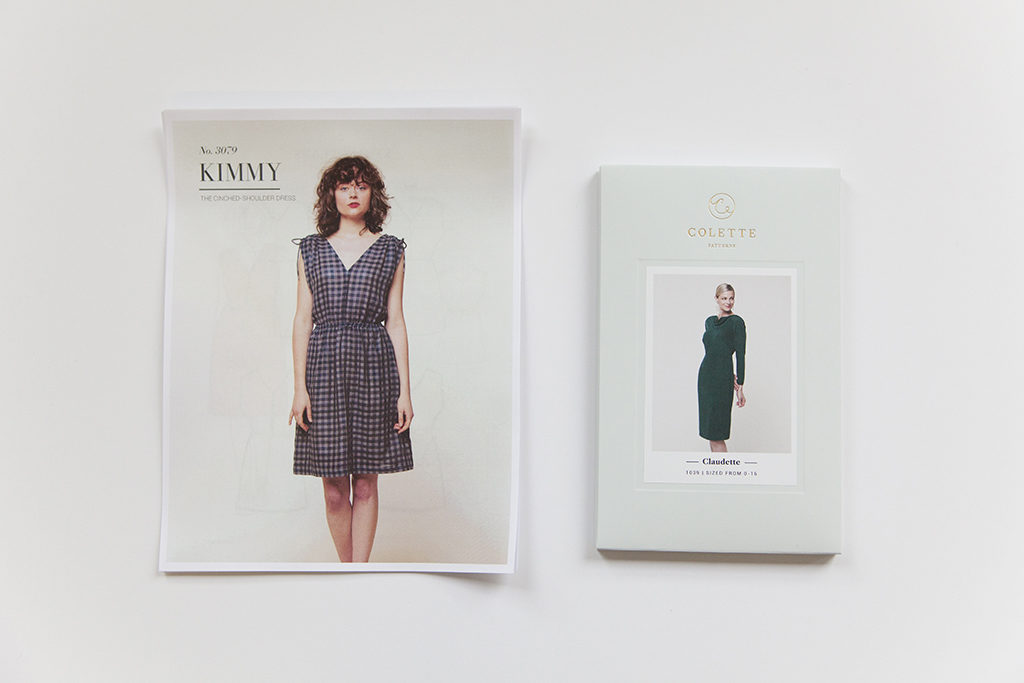 Printed vs. Digital Patterns
There are two formats in which you can buy sewing patterns: printed or digital (sometimes called PDF).
Printed patterns can be bought online or in stores and typically come in an envelope or small box that contains all the elements of a pattern.
Digital patterns are bought online, usually directly from the patternmaker (sometimes from a third party). Upon purchase, the pattern files are sent to you digitally. You can then print the pattern on your home computer and tile the paper together, or print the pattern at a copy shop using a wide format printer.
Both pattern formats contain all of the same information; they just come in different forms.
Pattern Details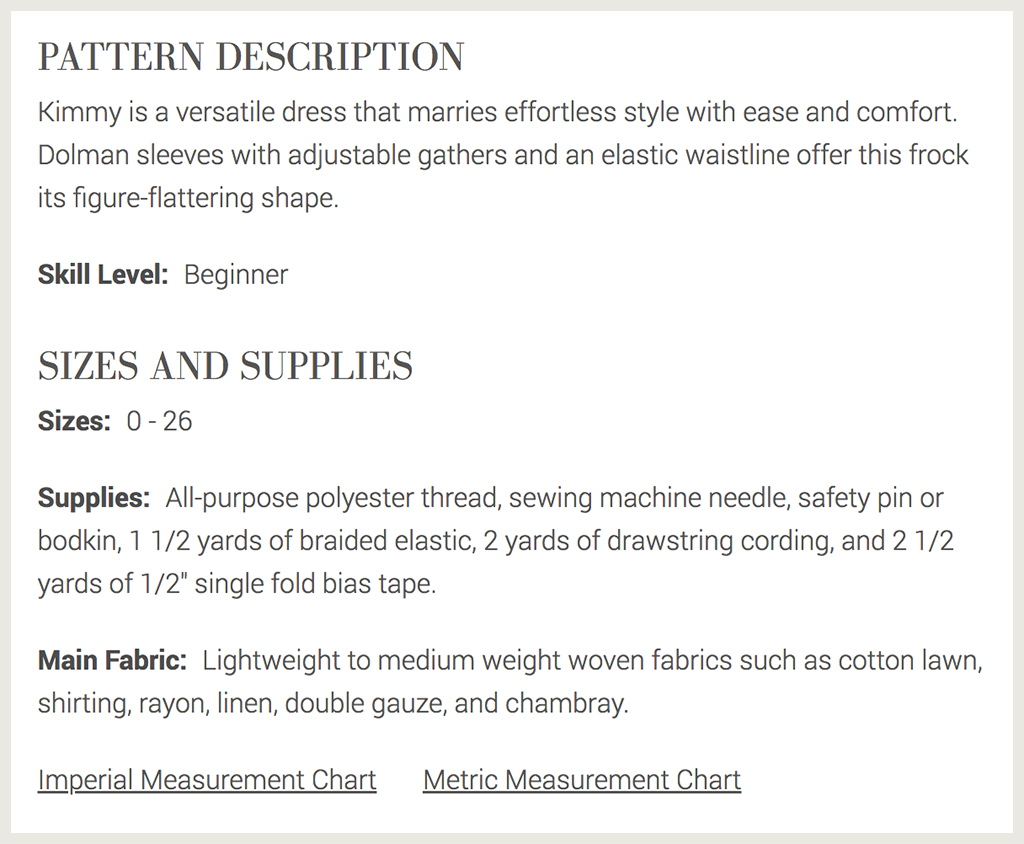 Pattern details are presented on the pattern envelope for printed patterns and the product page of digital patterns. These details help you to better understand the style, construction details, size range, and recommended fabric for each pattern.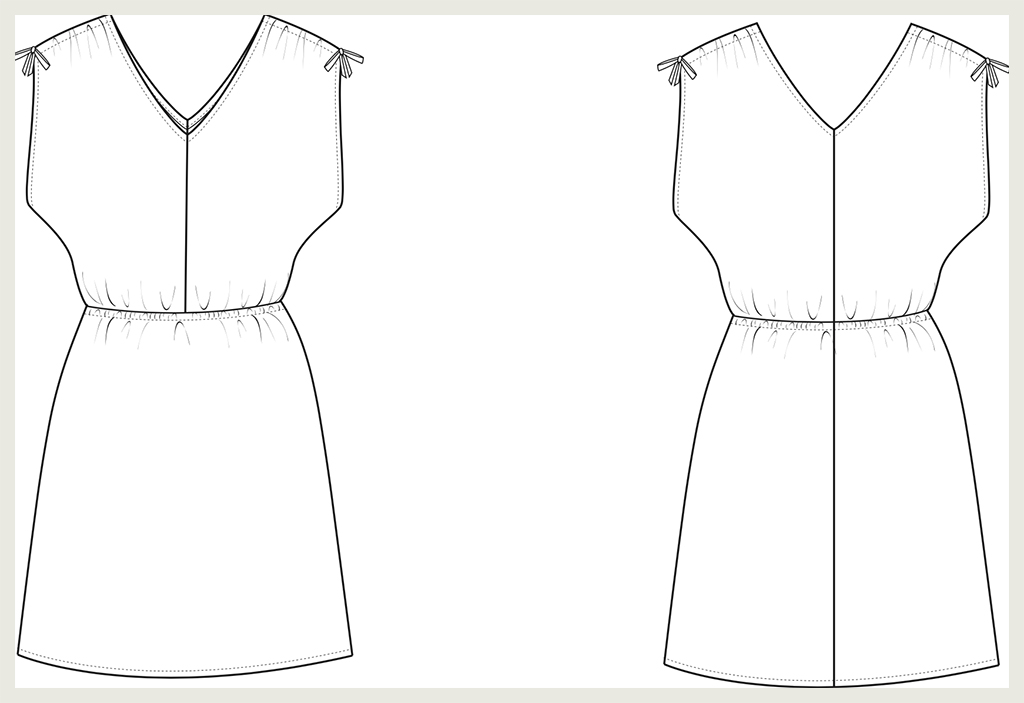 Flats
While the cover or product page of a pattern often contains photographs and fashion illustrations to help you to imagine the possibilities and see the silhouette, flats (sometimes called technical or line drawings) contain all the nitty-gritty information. Flats are technical illustrations of the pattern. Typically they illustrate all versions of the pattern, both front and back. By looking at flats, you can see closures, pockets, and other details more clearly.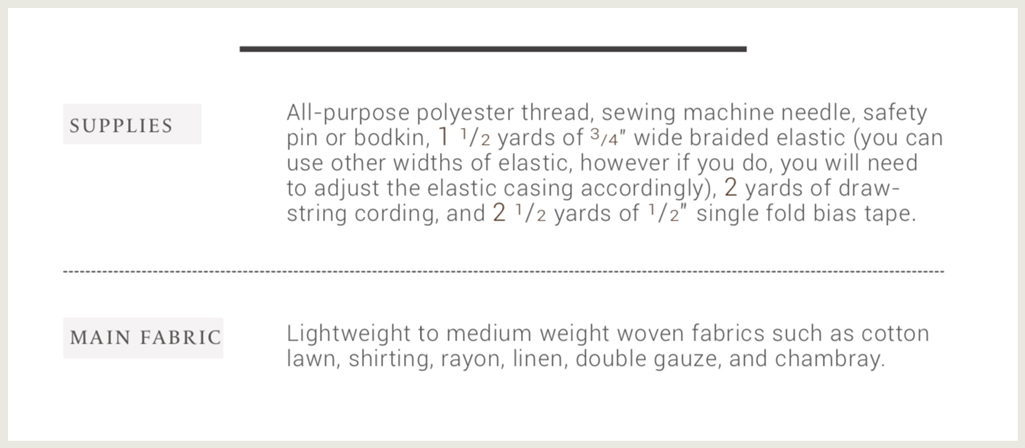 Recommended Fabric and Supplies
Checking the recommended fabric for each pattern is important. This will give you a better idea of the finished garment as well as the difficulty of the pattern. The recommended fabric will also help you determine whether a pattern is intended for wovens or knits.
The supplies list will instruct you to purchase any additional notions you will need, such as thread, zippers, or buttons.
Size Charts
If you have ever purchased an item of clothing online, you are familiar with size charts. Sewing patterns contain two sets of size charts, plus a chart that helps you determine how much fabric you will need for your size.

Body Measurement Chart
To determine your size, you will take your bust, waist, and hip measurements and compare them to those of the body measurement chart.

Finished Measurement Chart
This is one of the most helpful tools in your sewing pattern. The finished measurement chart tells you the measurements of the finished garment. You will notice that the finished garment measurements are larger than the body measurements for the corresponding size. This is because extra room is needed in clothing to allow for movement. This extra room is called ease. If you are sewing a pattern that uses stretch or knit fabric, there may be negative ease, because knits often fit close to the body and stretch as you move. If you are between sizes, the finished measurement chart can help you decide whether to size up or down.

Yardage Chart
Once you have selected your size, the yardage chart is where you determine how much fabric you will need based on whether you are using 45" or 60" wide fabric.
Instructions
After you have selected your pattern, size, and fabric, you are ready to start sewing. The pattern's instructions will guide you from cutting to finishing your garment.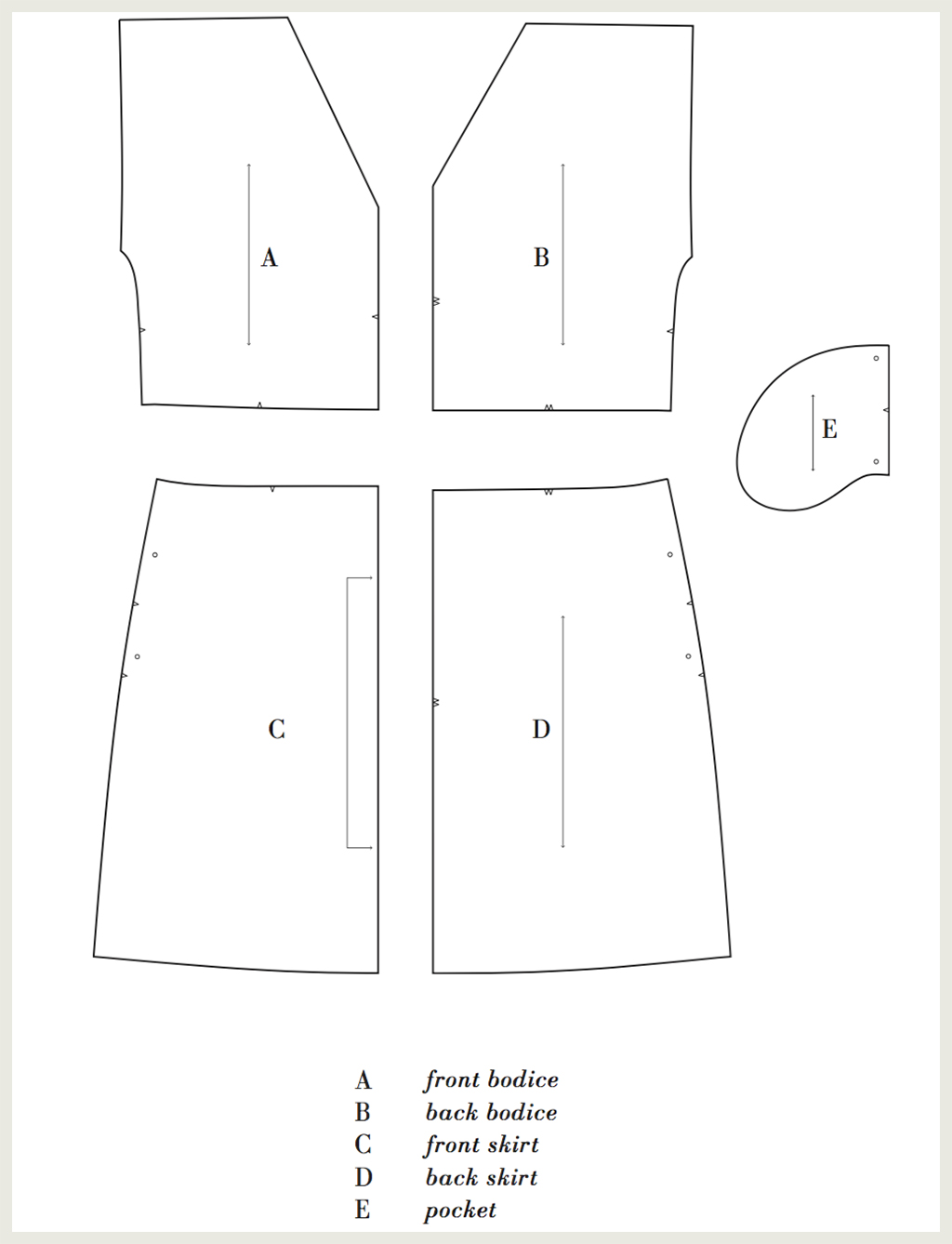 Pattern Inventory
Often, patterns come with multiple versions (sometimes called views) meaning that you may not necessarily need every single pattern piece included in your pattern. The pattern inventory will tell you which pieces you need for the version you are making.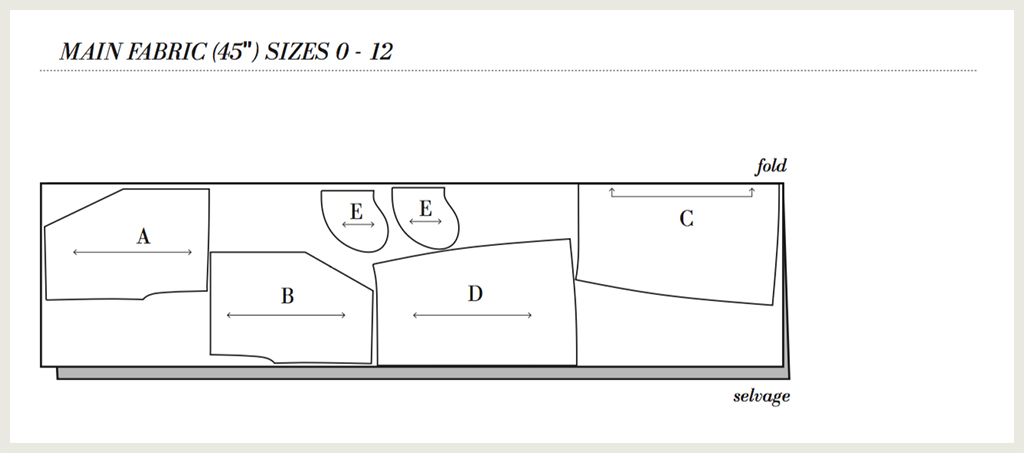 Cutting Layouts
Cutting layouts show how you can cut your fabric in the most economical way possible. Cutting layouts also help ensure that you cut the correct quantity of each pattern piece.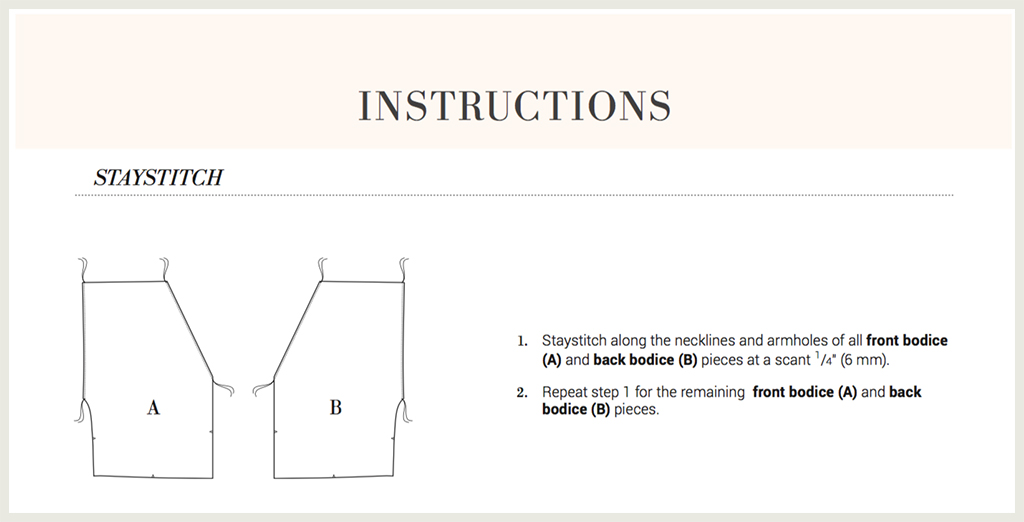 Sewing Instructions
The sewing instructions guide you through the actual sewing portion of your project.
---
Join the Conversation
Sign in or become a Seamwork member to comment on this article.