If you're traveling for the holidays this year, you might be thinking about sewing a travel wardrobe. You could be journeying outside of your typical climate, going on adventures in a new city, or staying indoors with board games and movies. All of these different activities demand different things from your wardrobe, but you are still expected to look nice for parties, pictures, and family gatherings. That's a lot to pack into your suitcase!
We want to help eliminate some stress, so let's explore the types of fabric that work best for travel. We'll start by making a list of fabric qualities to look out for, consider the pros and cons of different materials, and finally, we'll give you some tools to help you sew your travel wardrobe.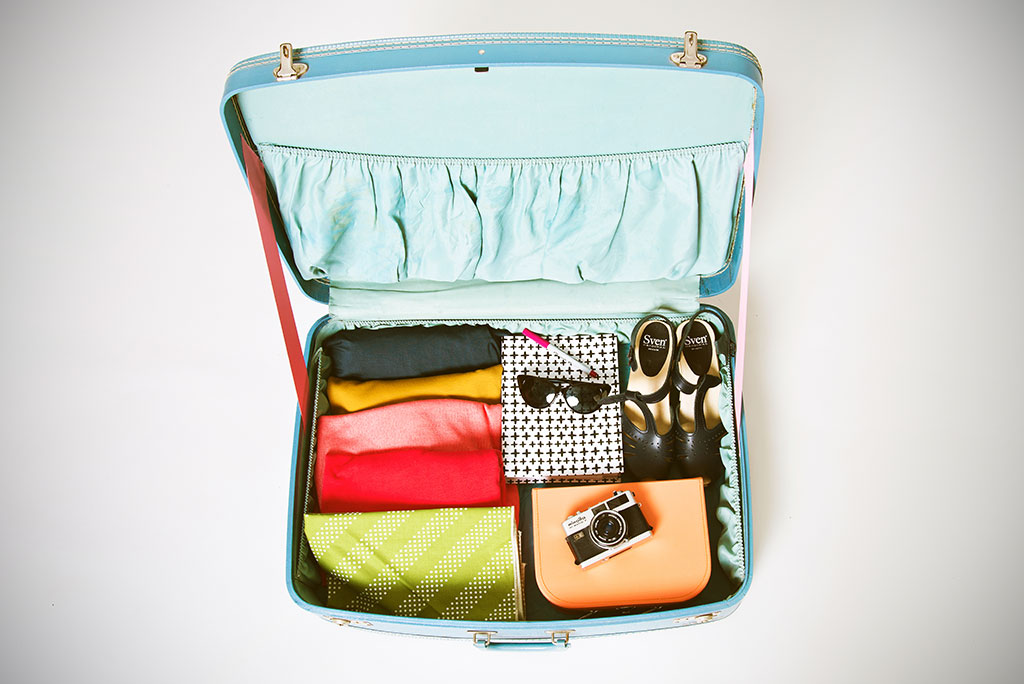 How to Pick Your Travel Fabrics
There's an interesting duality that can arise when you travel: comfort versus style. Which is more important? The good news is that we know how to sew—so we can have both! We can pick comfortable fabrics that are appropriate for our destinations and pair them with stylish patterns.
To start planning, consider all the traits of a fabric—comfort, stretch, breathability, weight, color, washing instructions—and jot down the qualities that matter most to you and your trip.


What will the weather be like?


What activities do you have planned?


How many days will you be gone, and how much space do you have in your suitcase?


Will you be taking pictures of your outfits? (Hey, we all like to share our me-made travel clothes)



Do you prefer to wear knits or wovens?


What was your favorite outfit to wear the last time you traveled? What did you regret packing? Be honest!


Fabrics That Travel Well
One of the first questions you might ask yourself when planning a sewing project is: knits or wovens? We'll split these travel fabric ideas accordingly, starting with knits.
Knits
Comfort is such an important part of traveling, and stretchy fabrics will allow you to move and relax throughout your journey. They also tend to pack well, are easy to layer, easy to wash, and resist wrinkles more than most woven fabrics. Here are some travel-friendly knits.
Merino Jersey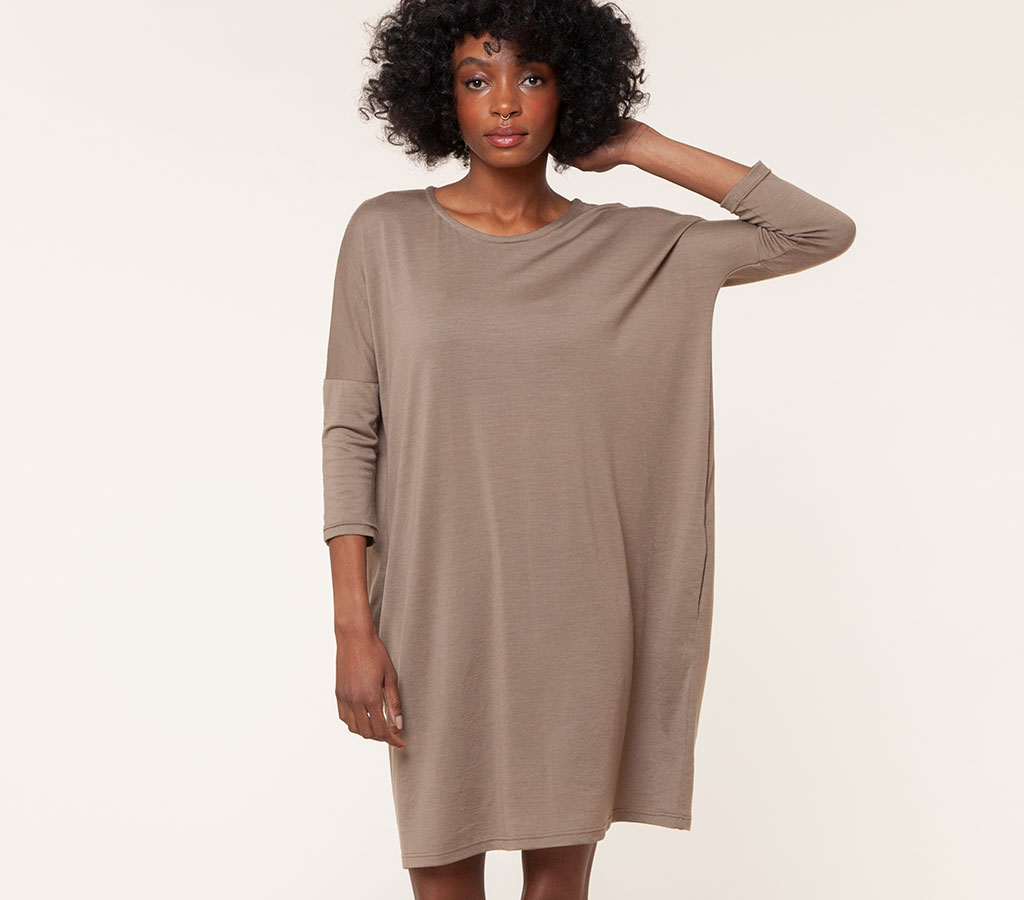 The Tacara dress sewn in merino jersey is an ideal travel garment. Merino travels well, resisting odors, regulating temperature, and you can sew it up in dozens of colors.
Wool in general is great for travel, and merino jersey is lightweight, so you can pack even more into your suitcase.
For even more qualities about merino wool, don't miss this article from the experts at The Fabric Store.
---
Ponte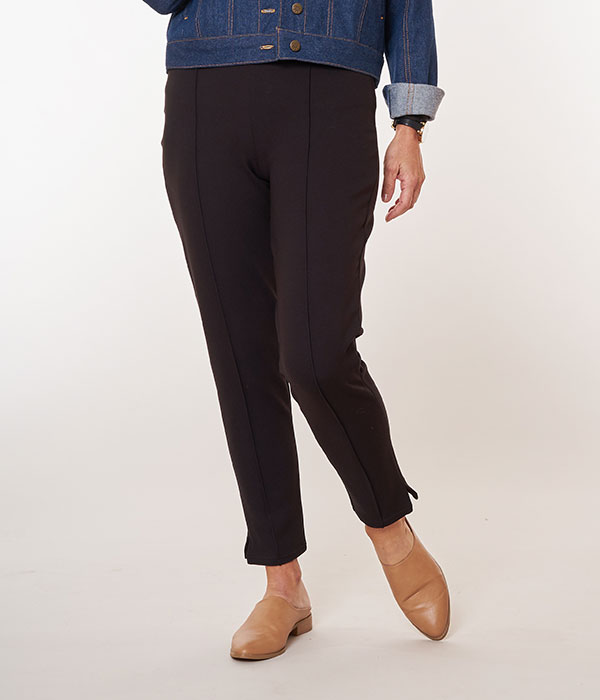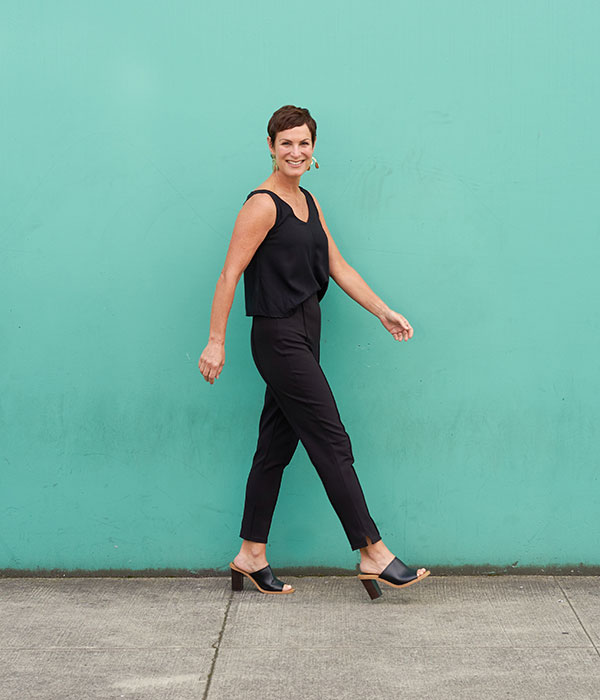 The Dexter pants sewn in ponte are ideal for travel —especially if you dislike traveling in jeans—because they are stretchy and comfortable, but easy to dress up for a nice occasion.
This thick knit is made from blends that might include polyester, spandex, nylon, and rayon, and its strength makes it ideal for travel.
---
French Terry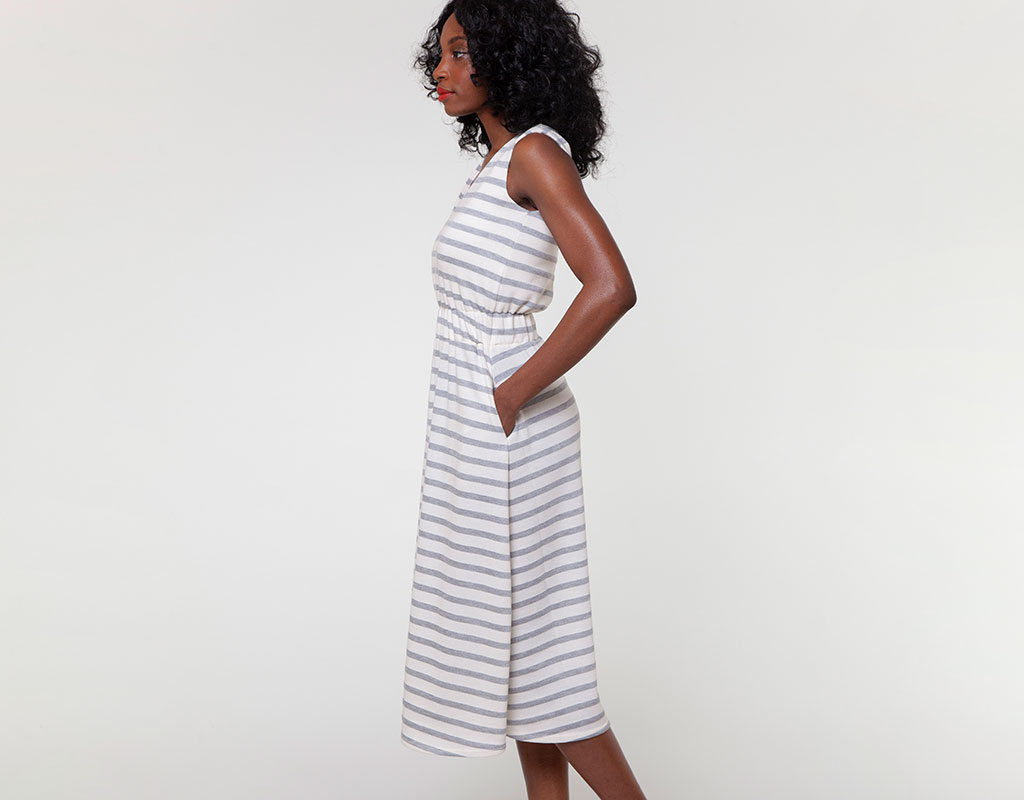 A knit dress is an easy garment to pack in your suitcase. The Bobby dress is comfy and chic. Sewn in French terry, it will keep you cool, and you can just add leggings if you need an extra layer.
If you are looking for comfort while traveling, look no further. This knit has soft loops on the back that feel good against the skin. It works well for both warm and cool weather, making it a smarter travel choice than sweatshirt fleece or even jersey.
---
Rayon Knits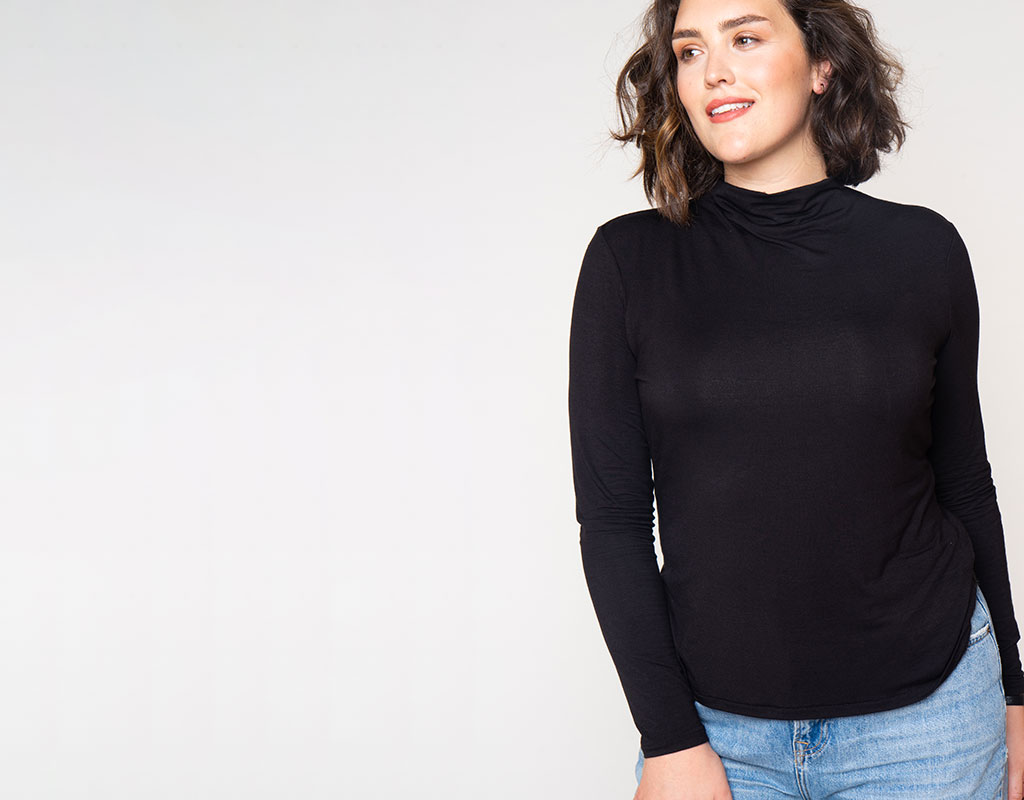 The Ace top sewn in a black rayon knit is a classic travel garment. It will pair with jeans, skirts, shorts, and serves as a great layering piece without adding too much bulk to your suitcase.
In general, rayon adds important qualities to fabrics. It can help linen resist wrinkles and soften already-soft French terry. It's often an ingredient in knit blends that include bamboo, polyester, cotton, and more.
---
Wovens
While woven fabrics run a greater risk of wrinkling than knit fabrics, there are some great options for travel. And remember, you can always embrace wrinkly linen as part of your signature travel style.
Denim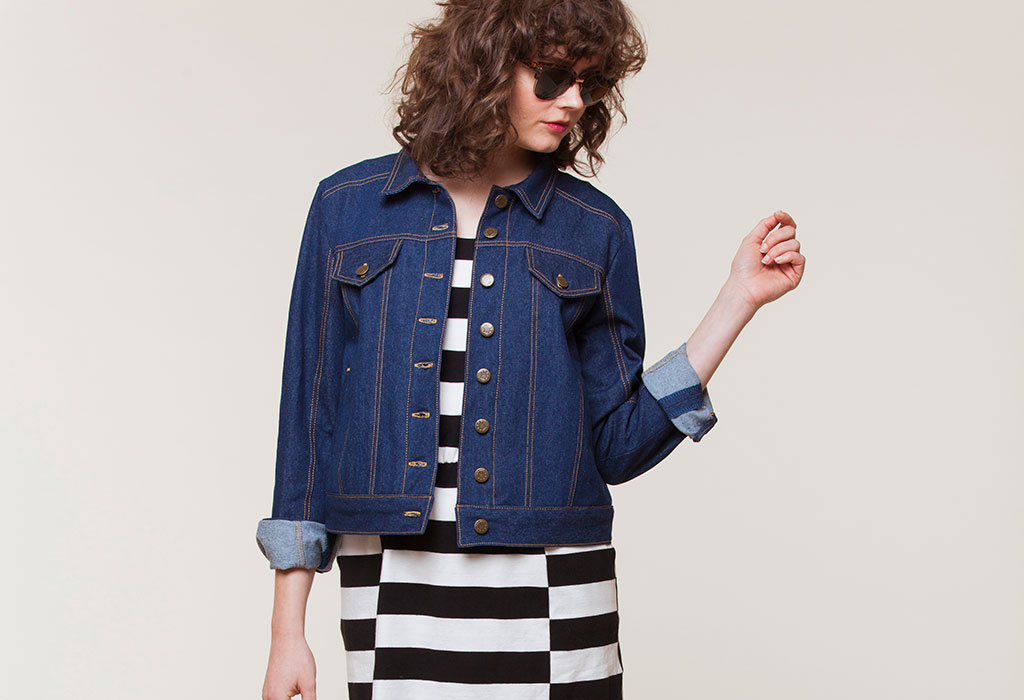 A denim jacket like Audrey can serve as a core piece in any travel capsule wardrobe. Pick dark denim if you want to dress up, or choose a fun colored denim if your travels are more casual.

A nice pair of jeans is a classic travel garment, and a denim jacket is a layer that won't go out of style. If you want something more formal than a pair of bluejeans, remember that denim comes in many colors.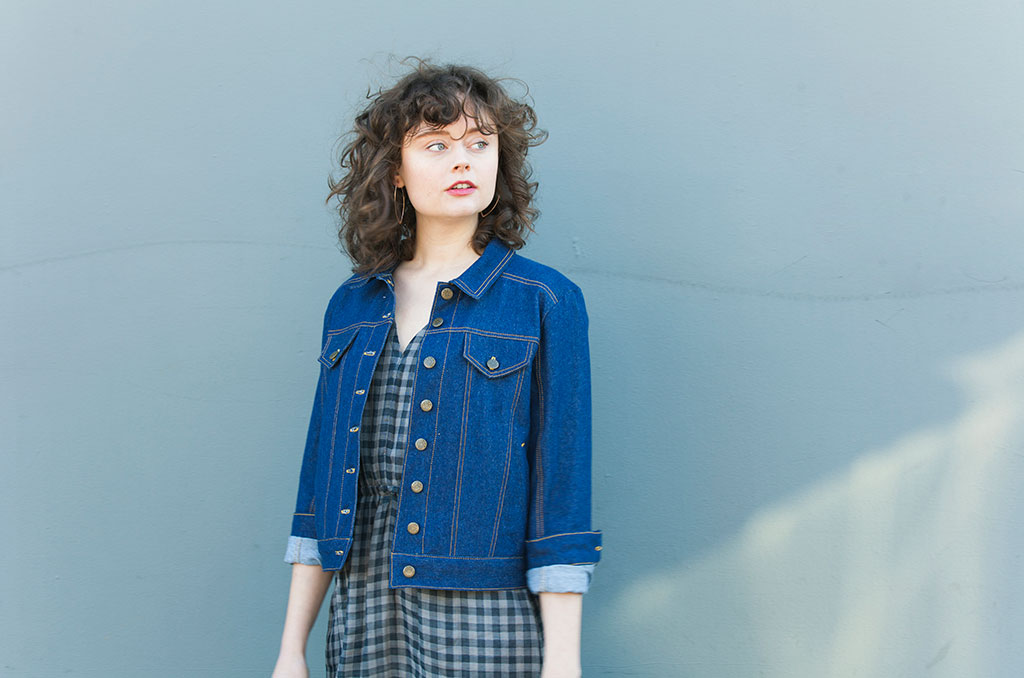 ---
Linen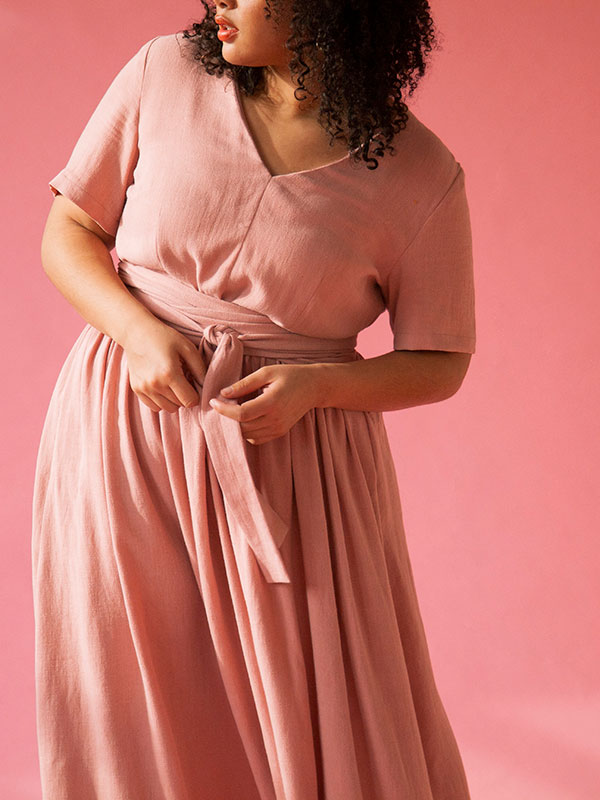 A dress is never a bad idea when traveling because it's an entire outfit in one piece. Sewn in a breezy linen, the Sky jumpsuit hacked into a dress can accompany you on almost any vacation.
Ahh, linen—the ultimate travel fabric. Most travel blogs give the impression that everyone hops on a plane in linen and arrives at their destination free of wrinkles. It really is a great fabric for travel, but remember that linen is the number-one victim of wrinkles.

---
Silk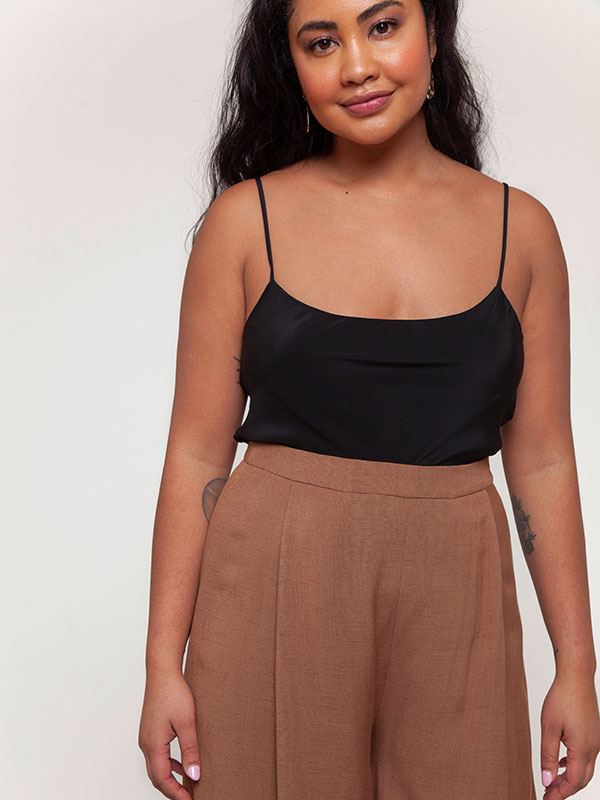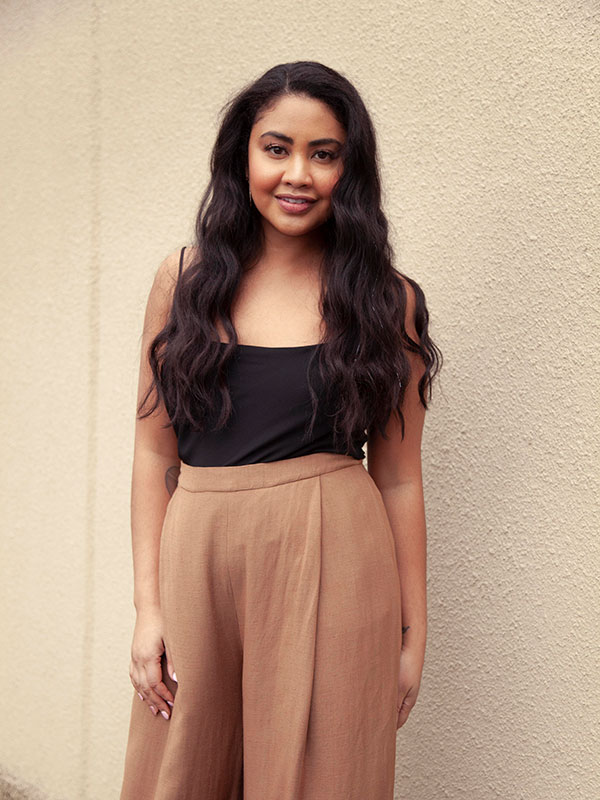 A simple silk cami is an indispensable layering piece for business and personal travel alike. And you could fit dozens of Savannah camisoles into your suitcase!

Before you dismiss this idea, hear us out. Silk might be a little trickier to sew, and a little tougher on your wallet, but it packs a punch for travel, especially from a fashion perspective.

---
Fabrics to Avoid
It's difficult to list specific fabrics to avoid when traveling because everyone has different preferences, and any fabric will have a list of pros and cons. It might be easier to think about the qualities you want to avoid when traveling, and then stay away from fabrics with those qualities.
For example, cotton is a great fabric! It gets a bad reputation for travel because it retains moisture, but if that is not a concern for your specific vacation, then pack all the cotton you'd like. Chiffon is lightweight and a more affordable option for silk, but it is also more scratchy than many silks and often needs to be layered which can add bulk.
Polyester is a tricky fabric for travel, because it actually travels very well, but it has a bit of a stigma. Some sewists avoid polyester in general. If you aren't bothered by it, then it actually makes a great fabric for travel, because it doesn't wrinkle, resists stains, and it dries fast.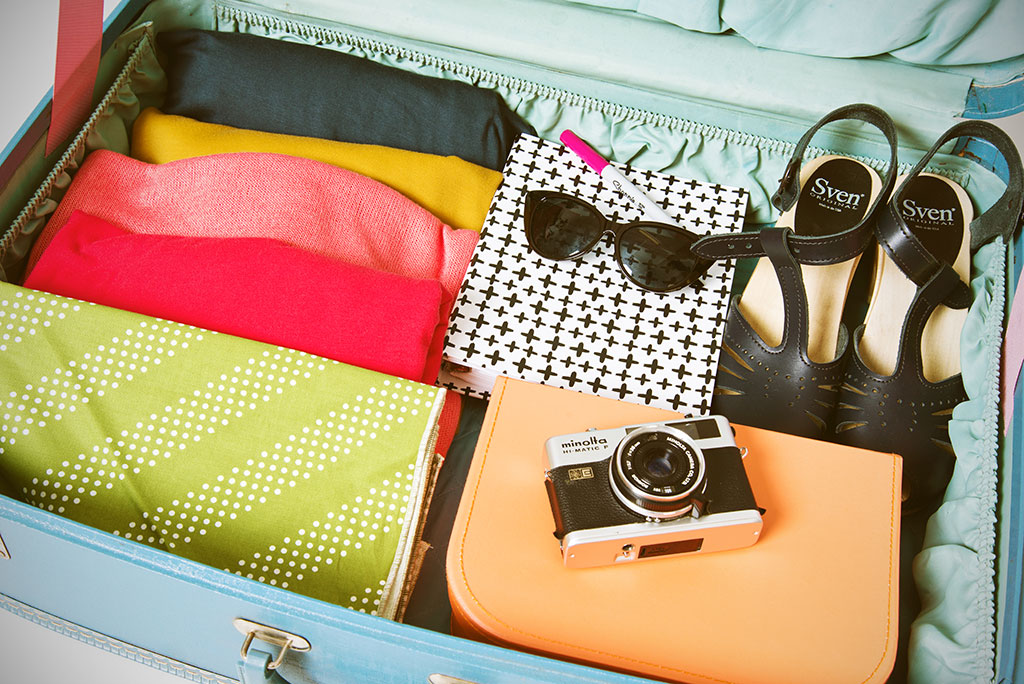 Sewing a Travel Wardrobe
You don't have to sew an entire travel wardrobe—although that is really fun, and you can read more from Haley about that here—but you can at least consider the fabric you'll be wearing while you travel.
If you do want to plan a travel capsule, we have a few resources for you.
Join the Conversation
Sign in or become a Seamwork member to comment on this article.