The name of this fabric store in downtown Missoula, Montana says it all: The Confident Stitch. Who doesn't want to stitch confidently?
Kate McIvor owns The Confident Stitch, which provides classes, supplies, and a healthy dose of inspiration to local makers. They also sell fabric, patterns, and notions online to those of us outside of Montana.
Here at Seamwork, we shop swatches at The Confident Stitch almost every month. We sat down with Kate to talk about her sewing shop philosophy, and she picked some of her favorite fabrics to pair with this month's Seamwork patterns.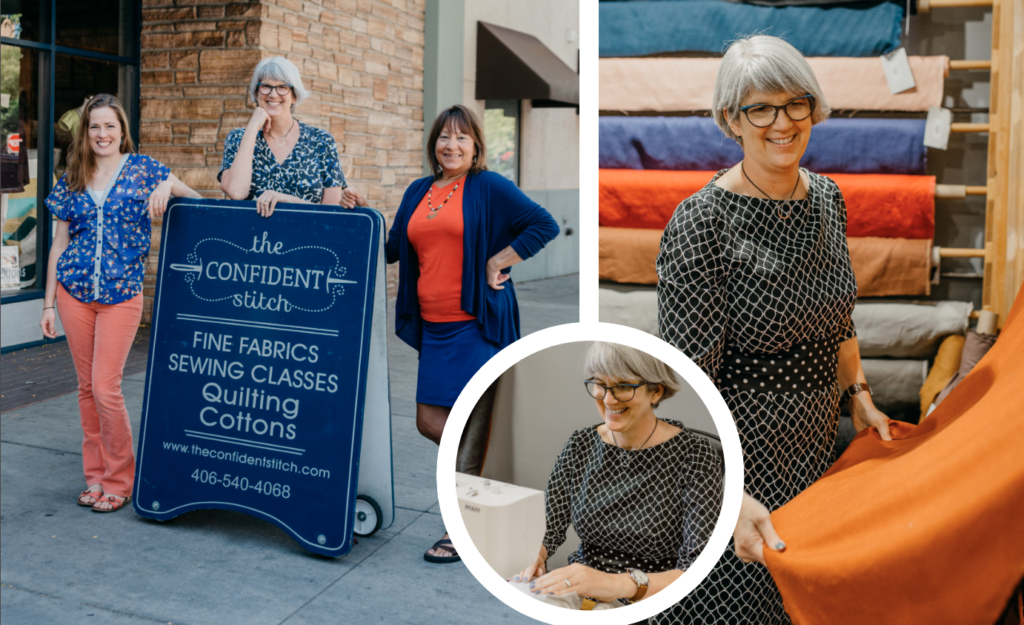 Sewing with Confidence
How did your shop get started?
Ironically, The Confident Stitch got started because of the Colette Sewing Handbook! I bought it on a whim in January 2012 and stayed up past midnight that night reading it cover to cover. I was so excited to try altering patterns that I almost called in sick to work the next day! I dove in with both feet, traveling a couple of times a year to Portland, Oregon, to take Palmer/Pletsch fitting classes. I started blogging about sewing and fitting, and —with the help of a Bozeman, Montana, marketing firm, called Spur Studio—came up with "The Confident Stitch."
The name is a natural extension of my purpose: to help people feel confident about their bodies and their sewing, whether they're making things for themselves, or for others. I want everyone to feel the pride and confidence that comes from being able to say, "I made this."
When the women who owned Missoula's great fabric shop, Selvedge Studio, decided to close the store, I seized the opportunity to open my own shop in Missoula and online.
"I want everyone to feel the pride and confidence that comes from being able to say, 'I made this.'"
Your shop teaches classes. Why is this important? What do you think is so special about taking classes at your local sewing store?
Teaching sewing classes is important to me because it is a way to introduce myself and my shop to Missoulians. It's also a great way to build a sewing community.
For students, taking classes at your local sewing store is a great way to meet other people who love to sew, and, of course, to improve your sewing skills. Now that schools no longer teach sewing, and fewer grandmas are teaching their grandchildren, local fabric shops are filling the void.
You and your team are always making things. What's your favorite thing about being involved in this sewing community? How does your shop work to connect people through sewing?
My favorite thing about being involved in the sewing community is being inspired by other people's projects.
The Confident Stitch works in many ways to connect people through sewing locally and online: In Missoula, we teach classes, and we host free sewing time, called The Sewcialist Union, every Thursday night. We also make deep connections with our customers whenever they come into the store.
Online, we have a Facebook Community Page where customers can share what they make, and be the first to learn about sales and specials. We recently hired a staff person, Meredith, to post on Instagram, Facebook and Pinterest, which has increased the quality of our posts and decreased my stress level! We also write a blog about sewing garments, with guest bloggers who write about quilting.
Owning a fabric store sounds like a dream. What's the biggest challenge?
When planning this endeavor, I thought it would be a "great" idea to open an online store at the same time I opened a brick-and-mortar store. I was "confident" that with great customer service, great fabric, and good aesthetics, both would catch on quickly and flourish from Day One. The brick-and-mortar store has done very well. The online store is more of a challenge. We have struggled to convey our warmth and trustworthiness through the website. While most people who come into the shop make purchases, most people who land on the website do not. Finding ways to increase our online "conversion rate" without being too gimmicky is one of our main challenges right now. Luckily, we're doing better every month, and we're all loving every minute of it!
Confident Fabric Picks
Our organic soy knits would be great for the Ellli henley, especially the bay blue and ruby red.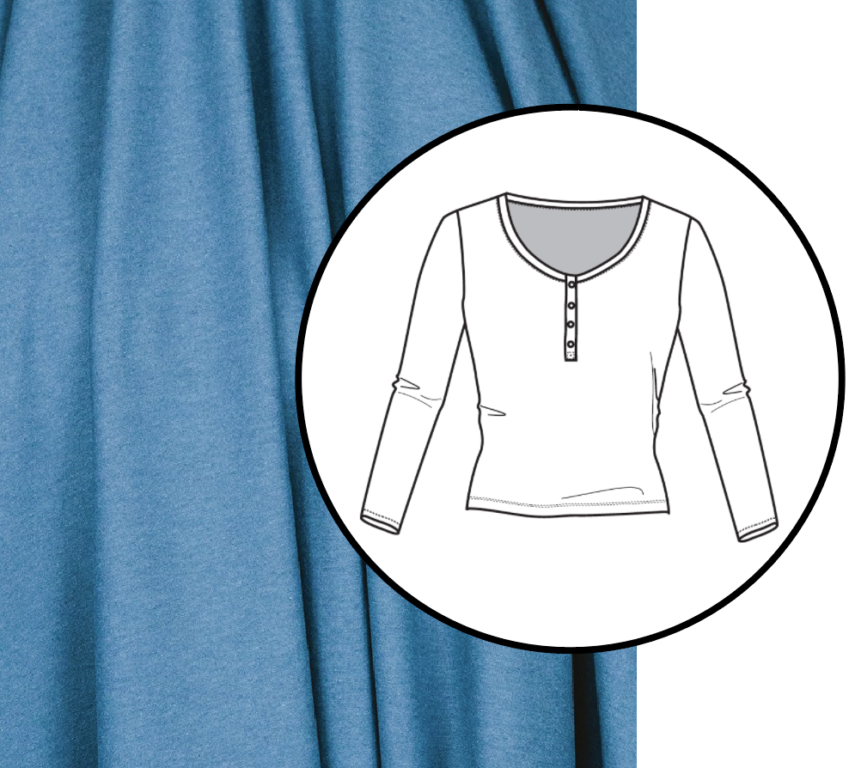 Our Eco Twills would be great for the Francis coat, expecially the burgundy and stone.
Our Lana Bollito Wool Blends are great for all winter projects, especially the hot red and olive. The light grey would be perfect for a cape, like Camden.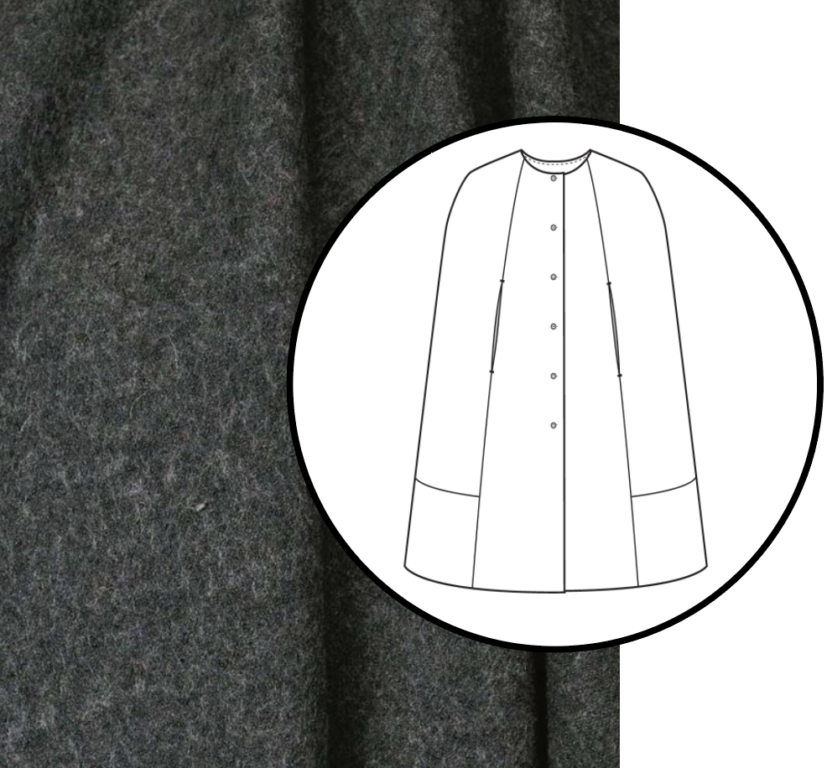 Hey Seamworkers, did you know you get fabric store discounts with your premium membership? Save 15% off your order at The Confident Stitch with your exclusive discount code here.
Join the Conversation
Sign in or become a Seamwork member to comment on this article.