Some of us cringe at the thought of making swimwear —or working with knits at all. Making swimwear is not exactly what we have in mind as a beginner sewing project, but Tommie Hernández has taken all her years of experience and simplified things for us mortals. She created a swimsuit pattern company and online courses to help us to conquer our stretchy-fabric fears. Let us meet swimwear expert Tommie Hernández and her swimsuit pattern company, Sirena Patterns.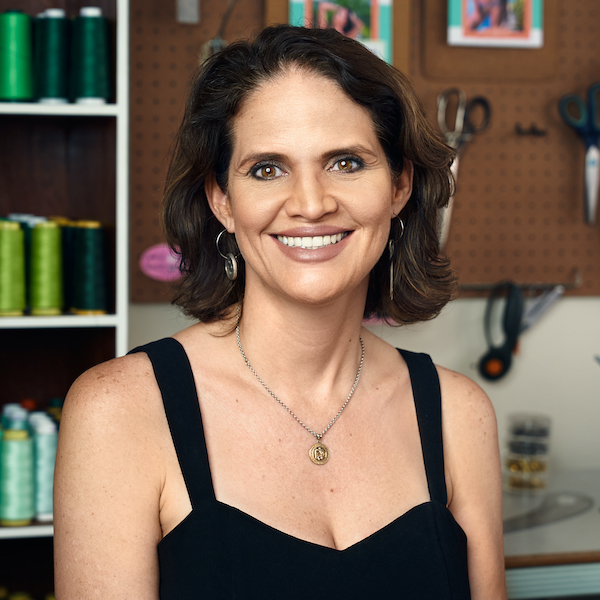 After years of successfully designing and running your boutique, what made you pivot into pdf patterns?
Tommie: When I started Sirena Patterns, I had been specializing mostly in swimwear construction, making custom swimsuits but also selling the brand to stores like JCPenney. It was a labor-intensive job, and even though the custom swimwear part of the business had great demand, the geographical aspect of a brick-and-mortar shop made it difficult to grow. As a single designer, even though I had a team of seamstresses, I was the one taking measurements, making fittings, and meeting with customers. I was exhausted and frustrated.
How was Sirena Patterns born?
Tommie: For years, I got requests from people that wanted me to teach them how to sew knits. I started looking for a way to help people in a global way, I thought, "what if I teach people (from all over the world) everything I've learned (the hard way) and give them the shortcuts to make their own knit fabric garments faster and better?" 
And that's how Sirena Patterns was born. We are not only an independent sewing pattern company but also an online fashion academy teaching courses from basic sewing to fashion illustration, patternmaking for knits, and more.
Is there a meaning behind the name "Sirena Patterns?"
Tommie: I'm from Puerto Rico, an island in the Caribbean with the most beautiful beaches. When choosing a name for my company, I wanted it to be in Spanish and related to the mysticism of the sea; therefore I added the word "sirena" which means mermaid in Spanish. 
Before Sirena Patterns, there was no other pattern company based in Puerto Rico. What struggles did you encounter as the pioneer of PDF patterns in Puerto Rico?
Tommie: When you are the first one doing something, everything is difficult. In my case, I had to learn the pattern business from scratch. Besides making a pattern that fits well, you must make sure the instructions are well explained and illustrated. All our patterns come with sewing instructions in English and in Spanish, so translation is a big part of the process. Negotiating with distributors and the currency exchange was another big deal, but you learn from your mistakes, and if you wait until you know everything to start a business, it will be too late.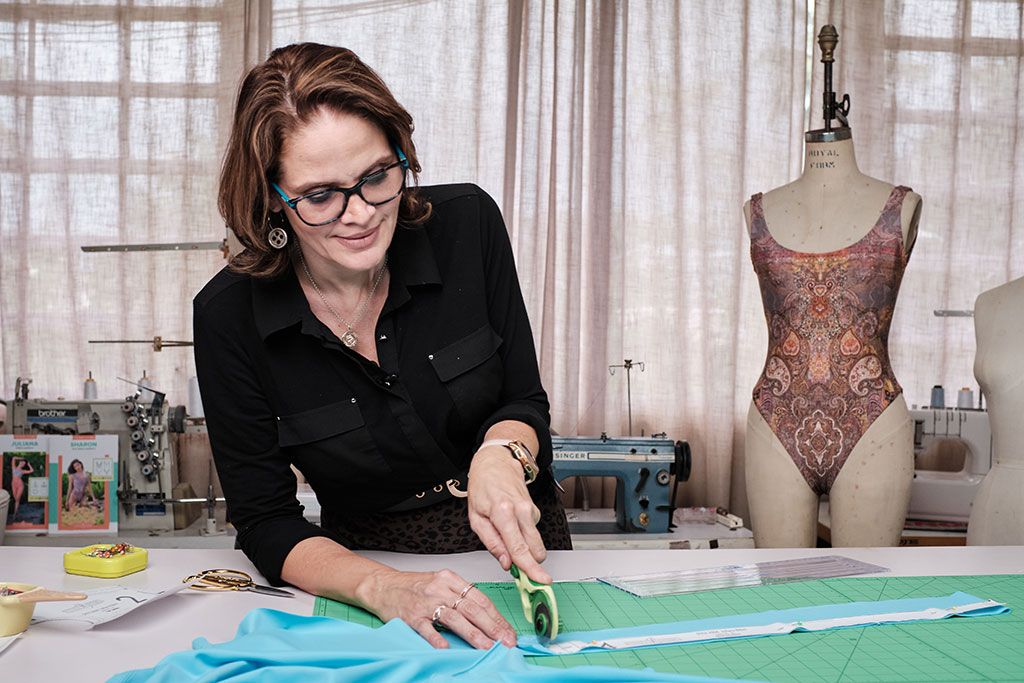 If you never commit to making a challenging project for fear of failure, you are missing out on the adventure of sewing.

Who has been influential in your sewing journey? 
Tommie: When I was in high school, there was no YouTube, so I would go to my best friend's mom, Carmen Rodriguez, and since she had a lot of experience sewing, she would be my consultant on any project I was making. If she didn't know how to make it, she would sit with me and help me figure it out. After that, I would continue educating myself by reading books and learning from established designers. 
One of my favorite books is Isabel Toledo's Roots of Style: Weaving Together Life, Love, and Fashion. I was so impacted by her story, how she would make complex garments—even though when she started, she had no formal preparation. It blows my mind how creative people have the ability to construct and deconstruct a garment in their head before making it into a three-dimensional object.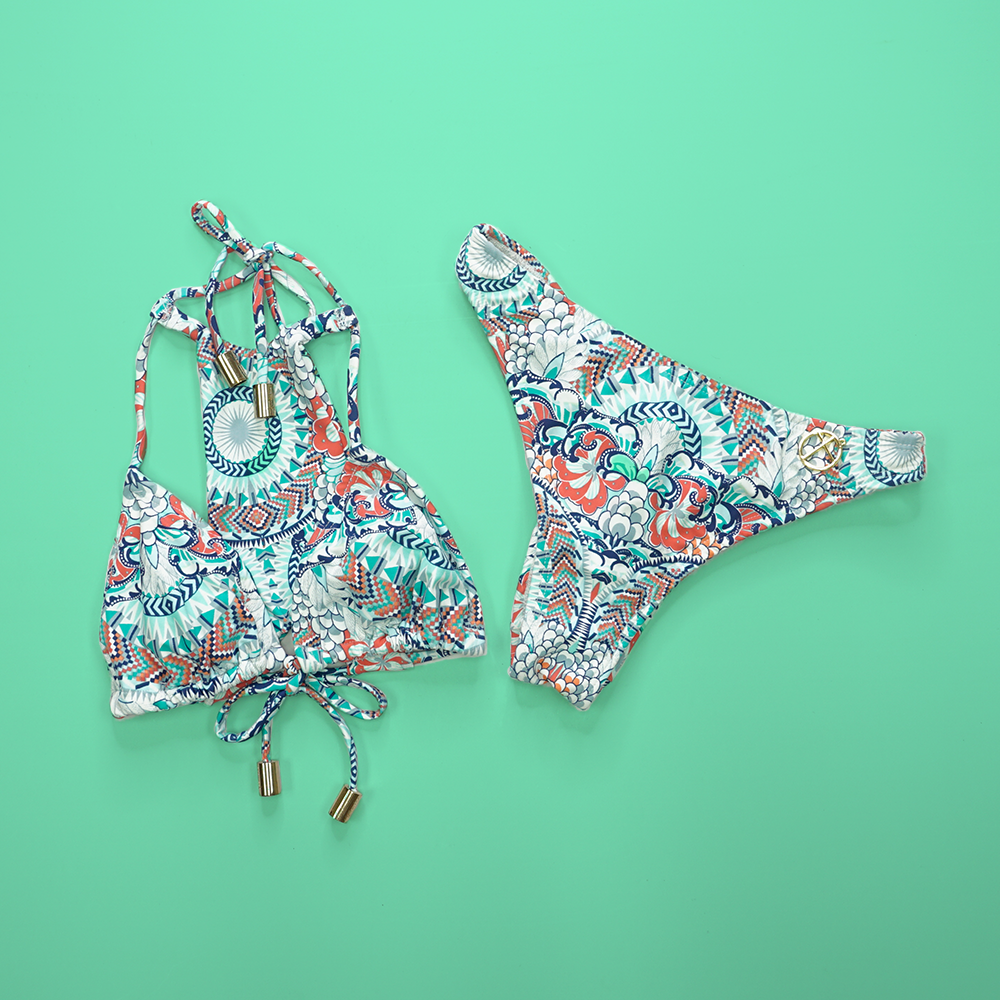 Describe a typical workday in the life of Tommie Hernández.
Tommie: I wake up at 6:00 am, make breakfast, and chat with my 14-year-old son. I get to my studio about 8:30 am, and the fun begins. We work on pattern making, creating, and testing samples three days a week. On Mondays, I teach live classes on Facebook and love interacting with my community. Wednesdays, I film tutorials for a TV show, and on Fridays, I teach pattern making and other courses at a state university. There is no typical day, but I can assure you we have fun in Sirena Patterns!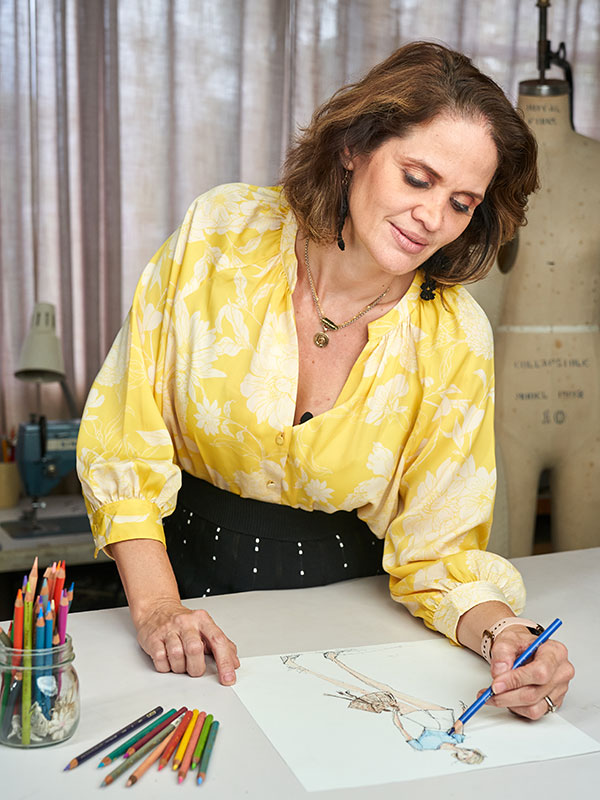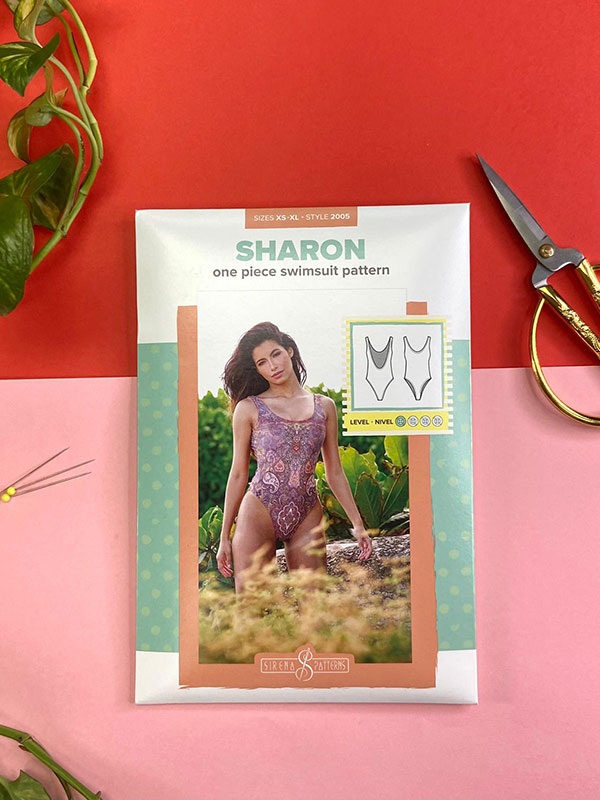 Do you have a sewing motto?
Tommie: Commit first, figure it out later. If you never commit to making a challenging project for fear of failure, you are missing out on the adventure of sewing.
How has Sirena Patterns created a community, and what is the community's biggest need?
Tommie: It was in the middle of the pandemic when I started my first Facebook live class—we currently have 76 classes—and that turned into the beautiful community we have today. For Sirena Patterns, making the community feel heard and address their needs is crucial. Since the pandemic, especially during lockdown, I connected with people that were going through depression and found, in sewing, a motivating purpose to wake up every morning. Mental health is an important issue to me and knowing that helping others find passion in sewing makes everything worthwhile. We believe in educating, but most importantly, inspiring others to take action. Part of our mission is to empower people, mostly women, and help them start sewing as a hobby or start their own businesses.
What would you say is the biggest misconception about swimwear that drifts people away from making their own?
Tommie: Most home sewers think they need to invest in expensive equipment to make their own swimwear. All you need is the right needle and the correct stitches—with a few adjustments—to make a nice-looking swimsuit from beginning to end with a regular sewing machine. If you want to start your own swimwear line, eventually, you should invest in specialized industrial machines, but for a home sewer, it's not essential. Making swimwear is fun and gives you the opportunity to get a much better fit comparing to buying one at a store, and of course, it can help you express your personality by making a garment no one else has!
You can find both PDF and printed versions of the swimwear patterns at www.sirenapatterns.com and follow Sirena Patterns on Instagram and Facebook @sirenapatterns.
Are you ready to put your fear of sewing knits aside and dive into the world of swimwear? Put on your best needle and get summer-ready!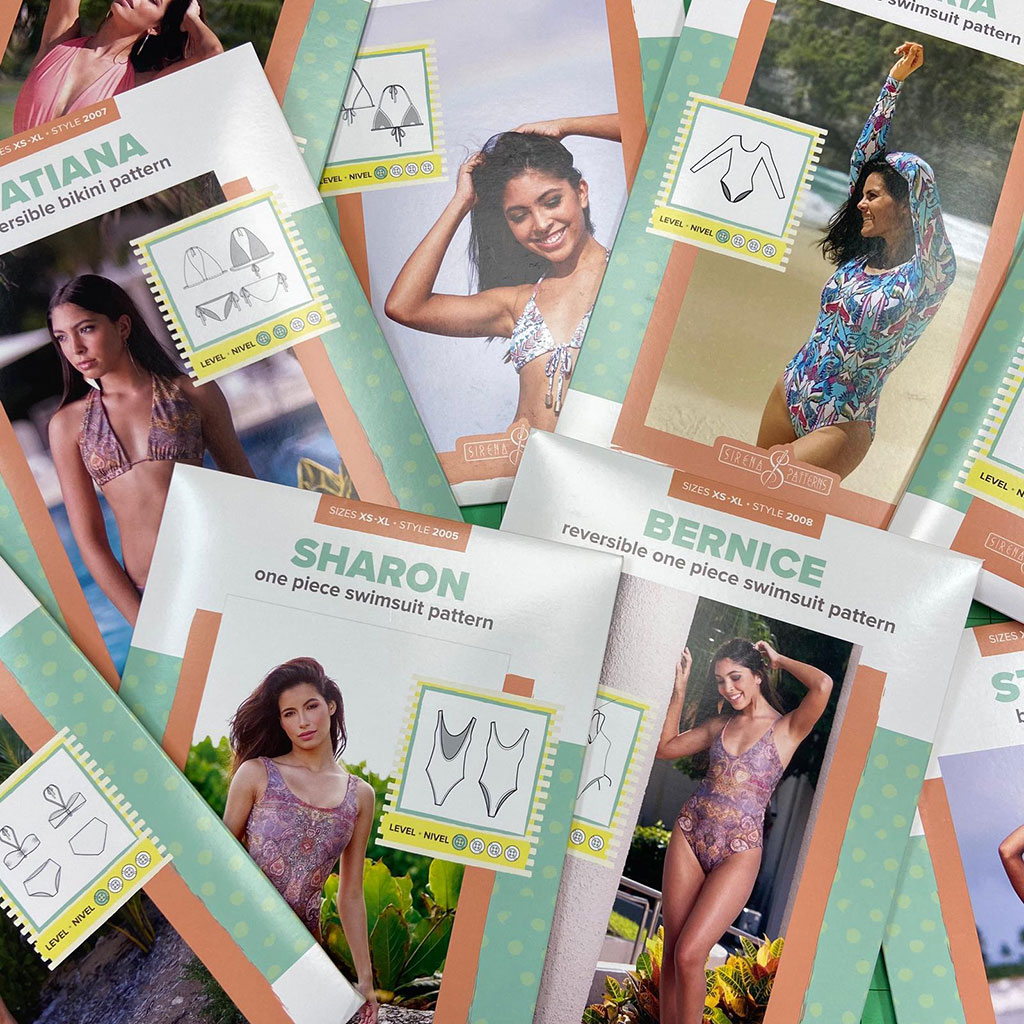 Join the Conversation
Sign in or become a Seamwork member to comment on this article.