As sewists, we are particularly in tune with our taste and the things that bring us joy to wear. We closely follow all steps when making a garment. We carefully contemplate the perfect pattern, painstakingly sew and fit the muslin, debate the ideal fabric for look, fit, and comfort, and lastly cut and sew the garment with care. If everything goes just according to plan we end up with a garment we love.
But here's the thing, that is a whole lot of steps that leave plenty of room for things to go south.
And that is where we circle back to the whole taste bit. Sewing is a labor of love, and you have to be more in tune with your style and wardrobe needs in order to sew a wardrobe that you love.
My writing and work at Seamwork and Colette require me to take this one step further. Writing about fashion, style, and personal taste, keeps me in the habit of constantly reassessing my wardrobe.
For a recent project I worked on, I was asked to define my style in five words. The first few words came to mind pretty easily—charming, cozy, accessorized, quality— but I could not come up with the final word. I stared at my screen, and then my thesaurus, racking my brain for an adjective to explain the missing piece from my style synopsis. Finally I decided to ask around to see if those close to me could help me determine the missing word.
First, I asked Katie, our producer. I work very closely with Katie and she is both observant and articulate. The first thing she had to say was, "wild card." When I asked her to explain, she went on to say that most of the time my wardrobe fits into a tidy category, but then sometimes I come into the office wearing a pink mini-dress, or a vibrant embroidered blouse.
I went home that evening feeling a little self-conscious. Though I am not the kind of person to adopt a singular uniform, I am also not indiscriminate about how I dress myself. So I tried again.
I asked my fiancéŽ and partner of seven years what his take was. His response was, "varied." When I told him that Katie described this as being a wild card, he adamantly agreed. I was starting to feel like I needed to seriously assess a certain portion of my wardrobe.
I spent a week mulling it over. Then as if by some kind of divine intervention, the clouds parted and YouTube presented me with an old interview with RuPaul. In this interview the 6'4'' drag superstar proclaims, "Life is about using all the crayons in the box." These words resonated with me. Being a bit of a wildcard isn't a bad thing, it is just the act of using a different crayon in your bag of tricks.
This got me thinking about personal style, and how we can get so bogged down by the idea of creating a signature look. But, why? I am a complex person made up of dozens of characteristics and countless life experiences that all come together to make me, me. And your own unique recipe of experience and qualities make you, you.
I think the bottom line is, though fashion is a fun part of our self expression, it stops being fun when it becomes limiting. That is the essence of this issue of Seamwork—it is about thinking outside the box, and reaching for the lesser-used crayons. Dressing up is one of the ways we explore our style and ourselves.
In this issue of Seamwork we take a look inside the world of costume in Stitching for the Stars, and then in Behind the Scenes with the Royal Shakespeare Company. We also will teach you how to add a glam touch to your next project with beaded appliquéŽ, and how to get Perfectly Fitted Knits.
If you want to add some drama to your wardrobe, try Winona—a maxi dress with gorgeous bell sleeves. Winona also offers a second paneled version perfect for contrasting stretch lace.
This fall, I encourage you to stretch your personal style. Wear that blouse you think is just a bit too bright. Style is supposed to be fun, and dressing is definitely more fun with fewer self-imposed rules!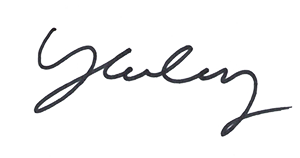 Haley Glenn
Editor and Sewing Maven
Join the Conversation
Sign in or become a Seamwork member to comment on this article.