Because Seamwork is so young, every issue has felt like a transition. Each month, we've gathered feedback and added new ideas, expanding on what has worked and cutting back on what hasn't. It's an iterative cycle of input and (we hope) improvement. We started new columns like Swatch Service to help you find the right fabrics. We also added a Resources section to help you find retailers, additional patterns, books, and classes.
This month, we present even more new monthly columns to round things out. Sewing educator Devon Iott shows you basic patternmaking techniques each month in Block Paper Scissors, taking a basic pattern and modifying it to create new design features. We've added a Discoveries section to showcase new fabrics, handmade goods, artists, designers, museum exhibits, and books you might enjoy. We've even added a new column on making your own beauty products, just for fun.
We've also added a new Art Director to our team. Christine has a background in fine antique clothing, and her passion for beautiful details and for mixing vintage and modern style is bound to shine through each issue. In addition to supplying our office with delicious homemade chocolates and bouquets of flowers, she brought this month's botanical-themed photo shoot to life, with the help of our gorgeous bespectacled model, Christi.
Given all these changes, it's fitting that this issue's theme is transitions. Like September, March seems to be a time for changing your wardrobe and your mindset for a new season. Our patterns reflect that theme in their versatility and trans-seasonal possibilities. You can make Osaka, a reversible modern wrap skirt with an asymmetrical hem, in up to four different fabrics for two completely different looks. Perhaps you could make one side for spring and one for fall. Learn the basics of making this or any other garment reversible in this month's issue.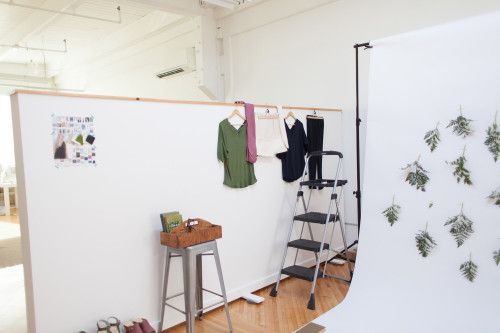 On the set of our March photo shoot at our studio in
Portland, OR.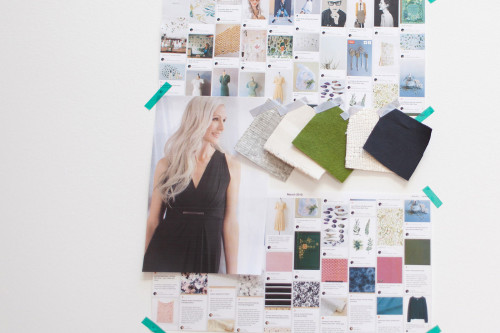 Inspiration for March, including botanical patterns, leafy
greens and rose pinks mixed with neutrals,
and lots of texture.
Aberdeen is a batwing tunic that you could sew in jersey or a lightweight sweater knit. The modern, drapey shape can be tucked into a skirt or pants, or worn long and loose over slim pants or leggings. It's a lovely, comfortable, easy garment to wear — and to sew, once you've mastered the trick of sewing a v-neck.
We also share Devon's trip to a sheep farm, and the fascinating process that turns fleece to fabric. And be sure to check out our article on swapping fabric for different seasons. It includes an interactive diagram you can use to choose fabric for your next sewing project, whatever that may be.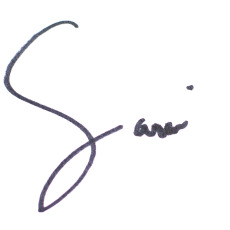 Join the Conversation
Sign in or become a Seamwork member to comment on this article.