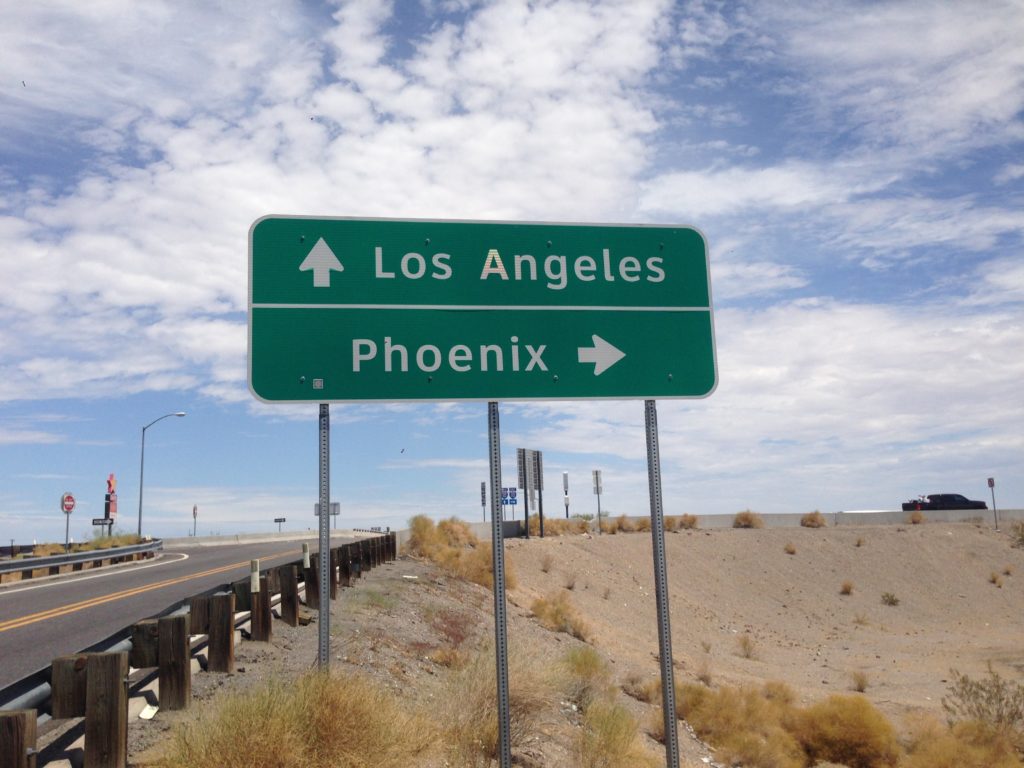 Cactus.
The Wild West.
Sweltering heat.
The Grand Canyon.
Yes, Arizona is all of that and scads more. Phoenix is the sixth largest city in the United States. Arizona became the 48th state to enter the Union, on Valentine's Day of 1912. As a Phoenician myself, I can a bare witness to Phoenix being the love state. This expansive city pours ardor–like the hot sauce we apply liberally to virtually everything we consume. The Sonoran Desert is a breeding ground for love, industry, and kindness in any given corner of this sprawling valley. Phoenix packs the punch when it comes to a variety of adventure and opportunity. From hiking Camelback Mountain to taking in pertinent exhibits at the Scottsdale Museum of Contemporary Art.
You absolutely need to rent a car, or collect some Uber promo codes to redeem when visiting Phoenix. Urban sprawl was coined by the Southwest. There is a light rail that connects from Sky Harbor Airport to downtown Phoenix, then adjoining historic Tempe (near Arizona State University). Old Town Mesa is under construction to line their city with the light rail tracks. Progress is happening. But, Phoenix is a Frank Lloyd Wright obsessed state. And good old Frank loved the automobile. And that's why sprawl exploded in this city. On a positive note, I can bare witness of the parking. I lived in Los Angeles for nine years. And one of the things that I appreciate, nay treasure, most about Phoenix is that parking is rich and abundant and...free! Nearly every restaurant, shop, and corner store provide parking. It's uncanny. And again-you DON'T HAVE TO PAY! Bless the holy Santos for this miracle.
Fabric and Craft Supplies
Best Fabric Store:
SAS Fabrics
. Sadly, there isn't a fabric district in Phoenix. The designers that I have worked with use SAS Fabrics for their clothing construction. There are two locations: Phoenix and Tempe. Every seamstress will tell you that the Phoenix location is better. It's an expansive warehouse with thousands of bolts of fabrics for clothing, bridal, quilting, and upholstery. The staff is friendly, bi-lingual, and the store often offer generous sales.
High-end Fabric:
Danese Creations
. This store is a precious resource for local designers seeking quality fabric. From silk, lace, and organza to wool and novelty fabrics. Denise Creations has the gambit covered. Owner Scylvia-Elvira Denise is a third generation seamstress, with an eye for clothing construction and quality natural fabric resources for the valley. She brings her expertise to the inventory she stocks.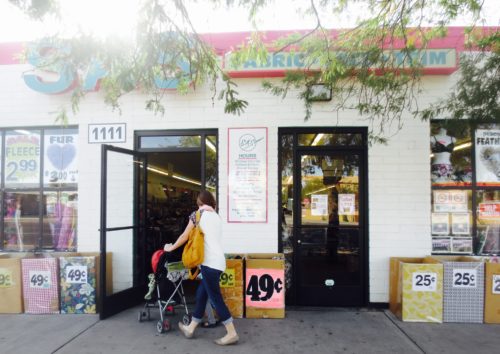 Quilting:
3 Dudes Quilting
. A stellar quilting supply shop owned by three dudes who are super pumped about quilting. How rad is that? This Phoenix shop serves its patrons with a variety of exciting supplies and classes for all levels and abilities. There are eleven fine instructors at the shop, ready to teach and serve the community in quilting and other needle art forms.
Best Knitting Supply:
Jessica Knits
. A neighborhood showroom that maintains a deep respect and fervor for the art of knitting. The store focuses on providing the pertinent trends in natural fibers, designs, and notions to the artists of Scottsdale. Take advantage of classes and weekly artist events.
Best Party Supply:
Petite Party Store
. This tiny paper goods shop is a local treasure. All of the cute balloons, crepe paper, garlands, and paper straws that you find online—but never know where in the heck to buy them—they have it in every color and size for your important event. They also teach courses after hours in flower arranging, calligraphy, screen printing, and crocheting. It's a hub and benchmark for the creative community.
Sustenance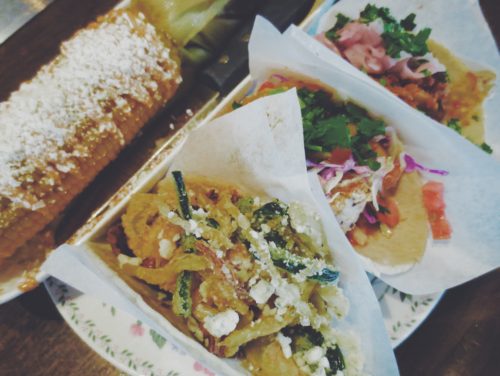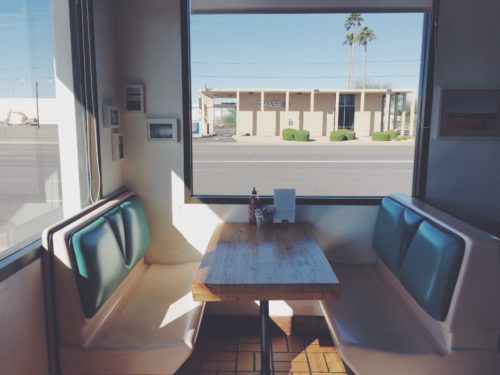 Best Taco:
Taco Guild
is a sensory overload. This historic building's original use was as a church called Smith's Chapel. Construction started in 1893. The original wooden carved beams are gorgeous. The pews and stained glass are a vision of loveliness. And the tacos! Ohhhhh those tacos! Start with the caramelized mint-pineapple guacamole. Then order a taco flight with a side or your choice. The Yucatán shrimp, chipotle cherry steak, and pork adovado bring tears to my eyes. Trust me on ordering the street corn as your side option.
Best Doughnut:
Welcome Chicken and Donuts
. As an avid donut groupie, I can confidently say that Welcome Chicken and Donuts are the best artisanal doughnuts in the city. For a mere $3.50, you too can experience the sweet ecstasy of my favorite donut: the pomegranate persimmon. Other favorites of mine include pickled grape, lemon maple, and chipotle limón. These doughnuts have such a vibrant, yet delicate flavor profile.
Grab some fresh chicken to pair with your confections to create the intense umami of savory and sweet.
Best Cookies:
Sweet Cakes Cafe
. Voted one of TLC's "Best Food Ever," I salivate just by mooning on this bakery. Take home a menagerie of the freshest cookies in Mesa. I LOVE the sugar cookies (usually frosted according to the season), snickerdoodles, and butterscotch. The pies, bars, and cinnamon rolls are as big as your head. These sweets are much like experiencing David Bowie's music for the first time. Get everything. Leave no treat un-sampled.
Best Salad:
Cowboy Ciao
. After you take in art at the Scottsdale Museum of Contemporary Art, head over to Cowboy Ciao for the best chop salad of your life. The salad is arranged table side by the server. You will absolutely weep tears of ecstasy as you chew the most harmonious blend of fresh, organic ingredients.
Best Southern Food:
Southern Rail
. For fine dining in a casual environment, hit up this joint. A beautiful space, impeccable service, and succulent dishes. The signature fried chicken paired with Yukon gold potatoes and summer corn cannot be missed. I also strongly urge every guest to order the half rack of smoked pork ribs with pickled watermelon rind. I'm talking fall-off-the-bone tender. Quantity is limited, so get there early in the evening. No experience would be complete without ending with the brioche bread pudding drizzled with bourbon sauce. If there is a wait, wander over to my favorite bookstore Changing Hands, conveniently located next door.
Shops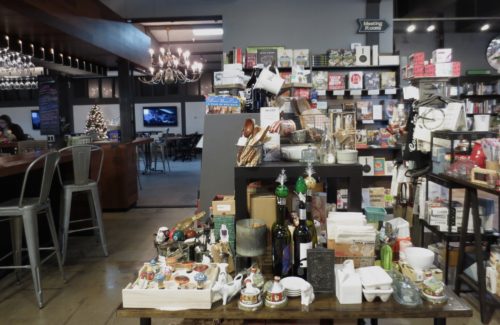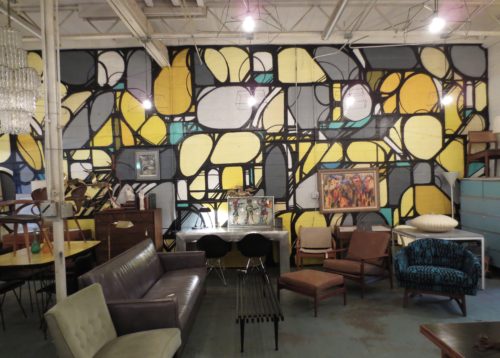 Modern Manor has 6000 square feet of vintage furniture.
Mid-Century Modern Furniture:
Modern Manor
and
Retro Ranch
. You can't have one of these shops without the other. Modern Manor is a giant warehouse filled with modern furniture, focusing on mid-century design. Their collection is unparalleled. Prices are reasonable and fair for the quality. Need a Charles Eames lounge chair? They have four originals to choose from. I love going to Retro Ranch afterwards. The shop curates statement pieces, Danish leather chairs, large-scale abstract oil paintings, a desk that would complete your flat, and home accessories to give your space some zing. I bought a brass serving tray at the shop for $12.00. It remains one of my most prized tchotchkes.
Antiques:
Antique Mall on Main Street. This is a go-to spot for collectors. Find and frolic among a mid-century time capsule. Jewelry, relics, furniture, art, china, and anything you wish your grandma had kept for you in her attic. After grabbing a few treasures from the mall, walk across the street to Sweet Cakes Cafe.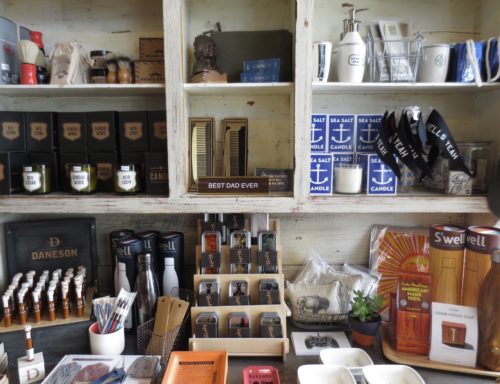 Best Souvenir Stop:
Frances
. If you're like me, every trip is centered on the acquisition of unique souvenirs. Frances is an independent store filled with pretty little objects you'll want to take home. This store is equipped with locally made jewelry, clothing, and paper goods, as well as a children's keepsakes corner, a men's gift shop, and an entire area dedicated to Arizona-themed souvenirs that are NOT cheesy. I dare you to try and leave empty handed.
Best Shop:
T. Madison
. A locally owned shop that specializes in unique jewelry, handbags, and small personal affects focused on a spirited Generation X woman. If you have an eye for the avant-garde and a desire to be fabulously monochromatic, then you'll absolutely love T. Madison. Grab a fashion-forward brass necklace, and one of the in -house signature candles to gift to your bestie for watching your naughty dog in your stead.
Culture
Outdoor Experience:
The Desert Botanical Garden
. The garden was established in 1939 and boasts over 50,000 plants on a spread of 140 acres. The botanical garden is a celebration of the Sonoran Desert. The grounds are inspiring and a lovely place to sketch, snap photos, and hold hands with a friend. As a warning, the desert heat can reach up to the mid-120s in the peak of the summer. If you go to the garden in the hot months, be there early before it gets too warm. Bring water for your walk, sunglasses, and sunscreen even in the winter. The desert is not to be underestimated.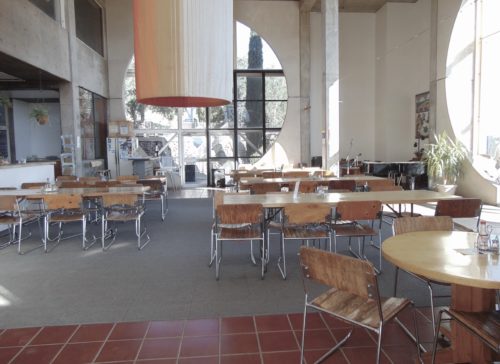 Off the Beaten Path:
Arcosanti
. If time permits, take a pilgrimage outside of the city to visit Arcosanti, an urban laboratory. The Arcosanti Foundation was cultivated in 1965 by Paolo Soleri. His focus was on architecture, education, ecology, urban planning, and artistic aesthetic. Soleri's vision was to create a thriving, sustaining community, which continues to be preserved today. Tour the exquisite architecture overlooking the bluffs of the high Arizona desert. Fall in love with the Soleri brass bells as they dance in the wind and provide the soundtrack to the distinct setting. The bells are forged by hand via master and apprentice artists on site. *Note The satellite studio Cosanti, is in Paradise Valley, a great local alternative to the Arcosanti road trip.
Art:
Scottsdale Museum of Contemporary Art
is my favorite space in Arizona. The exhibitions are consistently pertinent, boundary pushing, and thought provoking. When I went to Museum of Modern Art in New York City, I skipped three exhibits while I was there, because I had already seen them in Arizona. You go, Phoenix! The museum is free to the public on Thursday nights.
Music:
Valley Bar
. Get your live music fix at this sexy, intimate venue. I recently took in Chelsea Wolfe at this hip music hall. I was blown away by the quality of sound and atmosphere. I felt like I was back in Los Angeles as I pushed past people through the crowded halls. By the way, I recommend hitting up New Wave night, which is every Friday at 10 p.m. for an insignificant $3.00. Get your goth swerve on and get down to The Cure, Bahaus, Depeche Mode, and The Smiths with kindred spirits who are also wearing black from head to toe.
Theater:
Hale Centre Theatre
. Take in an evening of live theater and escape in a comedy or musical. Theater is in the round, meaning there is not an elevated stage and the seating surrounds the stage, so there really isn't a bad seat in the house. It is a pillar in the Gilbert community, run by a kind-hearted family. These souls want to share quality live performance at an affordable price. Take in a show and then walk next door to Postino Wine Bar for a night cap and a board of bruschetta.
When in Phoenix, focus on being immersed in the intense flavor of the American Southwest. Indulge in our incredible eateries and experience the rich silhouettes of the Sonoran Desert. Arizona carries a pithy personality that will leave an imprint on your soul. Peel back the layers and look for the treasure lying just beneath the surface. Try those life-altering tacos, go to Arcosanti, get your inner goth on at Valley Bar. Leave this desert city invigorated and inspired to start your next artistic aspiration.
Join the Conversation
Sign in or become a Seamwork member to comment on this article.