Each month, Seamwork Magazine brings you two new wardrobe-building patterns along with inspirational articles and informative tutorials. Sewists tend to be detail-oriented by nature. We thrive when fussing over the perfect welt pocket or finding the perfect shade of thread to match.
Those times when we slow down and cherish the details are when we shine the brightest. "Upgrade Your Sewing" is dedicated to the small details that take your project to the next level. Whether it is a new seam finish or a fun embellishment, take the time to make your next me-made item one of a kind.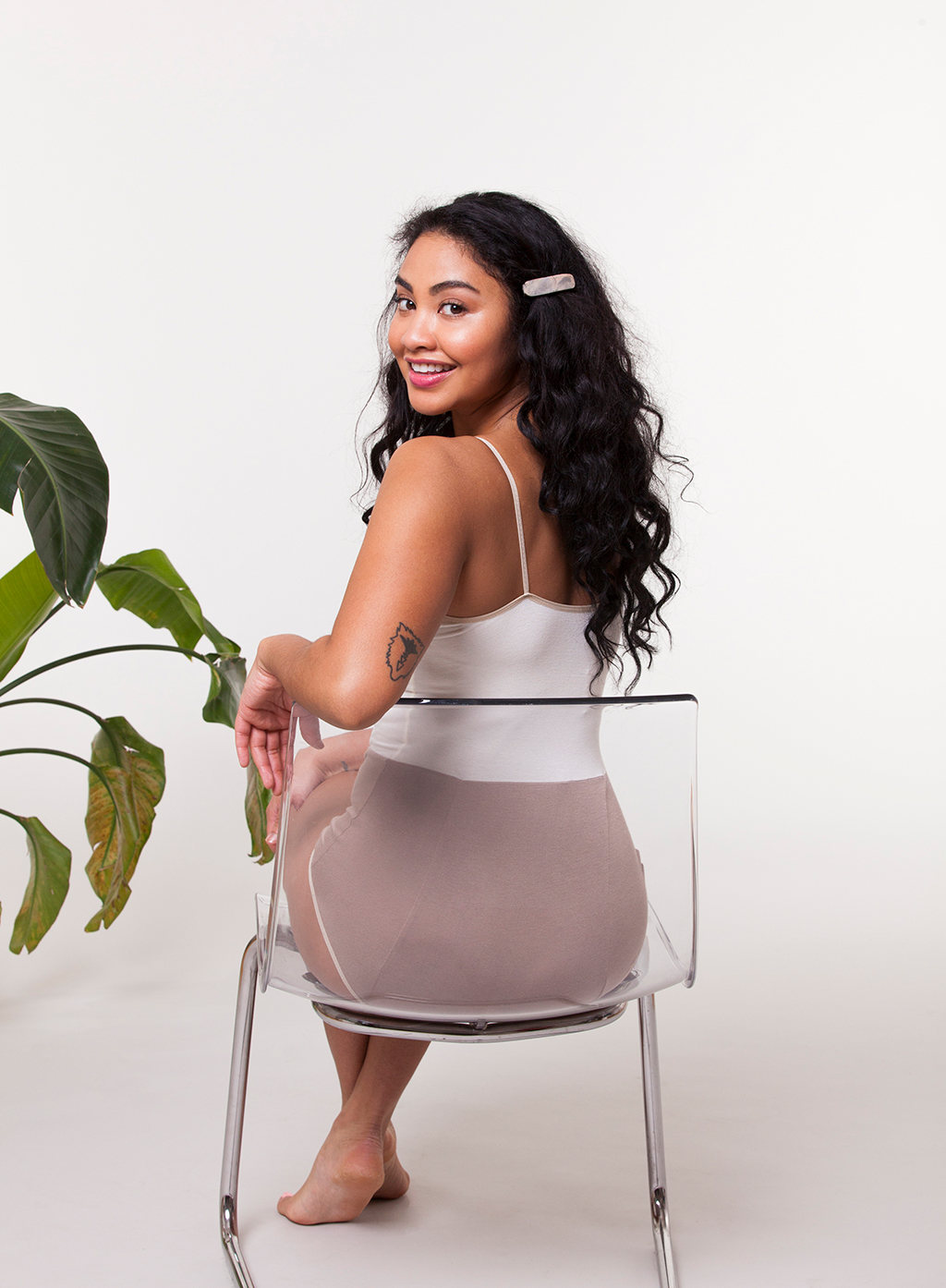 Color-blocking is one of those trends that always seems to be in style. Whether it is the high-contrast look of black and white or a more subtle tone-on-tone look, customizing a garment by color-blocking can easily give you a one-of-a-kind piece. This month we will take an in-depth look at how to customize an existing knitwear pattern by designing and drafting style lines for color-blocking perfection. This technique is perfect for any knit garment you would like to update. The Ariane bodysuit offers a fun opportunity to get creative with style lines.
You'll Need:



Tracing paper


Pencil


French curve


Clear ruler


Paper scissors


Two (or more!) different fabrics with similar weight and stretch percentages


Clear elastic (optional)


Planning Your Color-Blocked Garment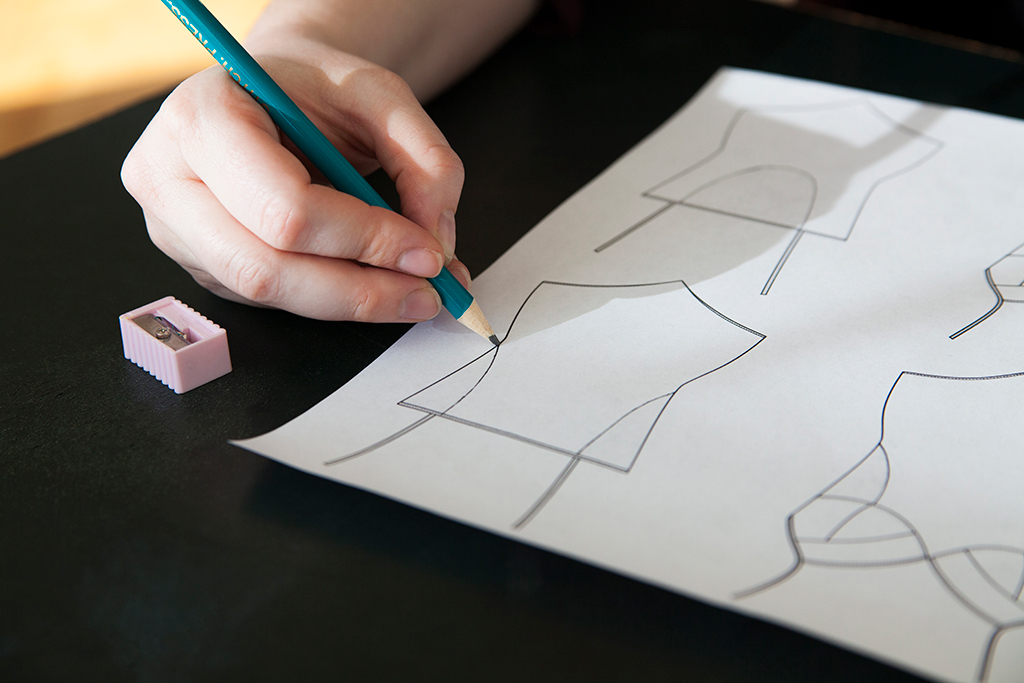 Any great garment starts with a well-thought-out plan. Planning is one of my favorite parts of sewing! The best way to design a color-blocked garment—or any garment for that matter—is to start with a sketch. Luckily, this type of sketching does not require strong drawing skills. Technical drawings are the backbone of any design and can serve as a roadmap throughout execution. Begin by printing out the garment flats. I like to print several copies so I can experiment to find just the right look.
When designing your garment, consider the existing style lines. Also consider how new style lines might affect the construction of the piece. For instance, if you create a line with a dramatic right angle, you may want to practice sewing reverse corners with a stretch stitch or serger before sewing the real deal.
Style lines also create new fitting possibilities. Adding a seam at the waist makes it easy to shorten a garment on the fly, and adding princess-like style lines presents an opportunity for additional shaping.
Choosing Your Fabric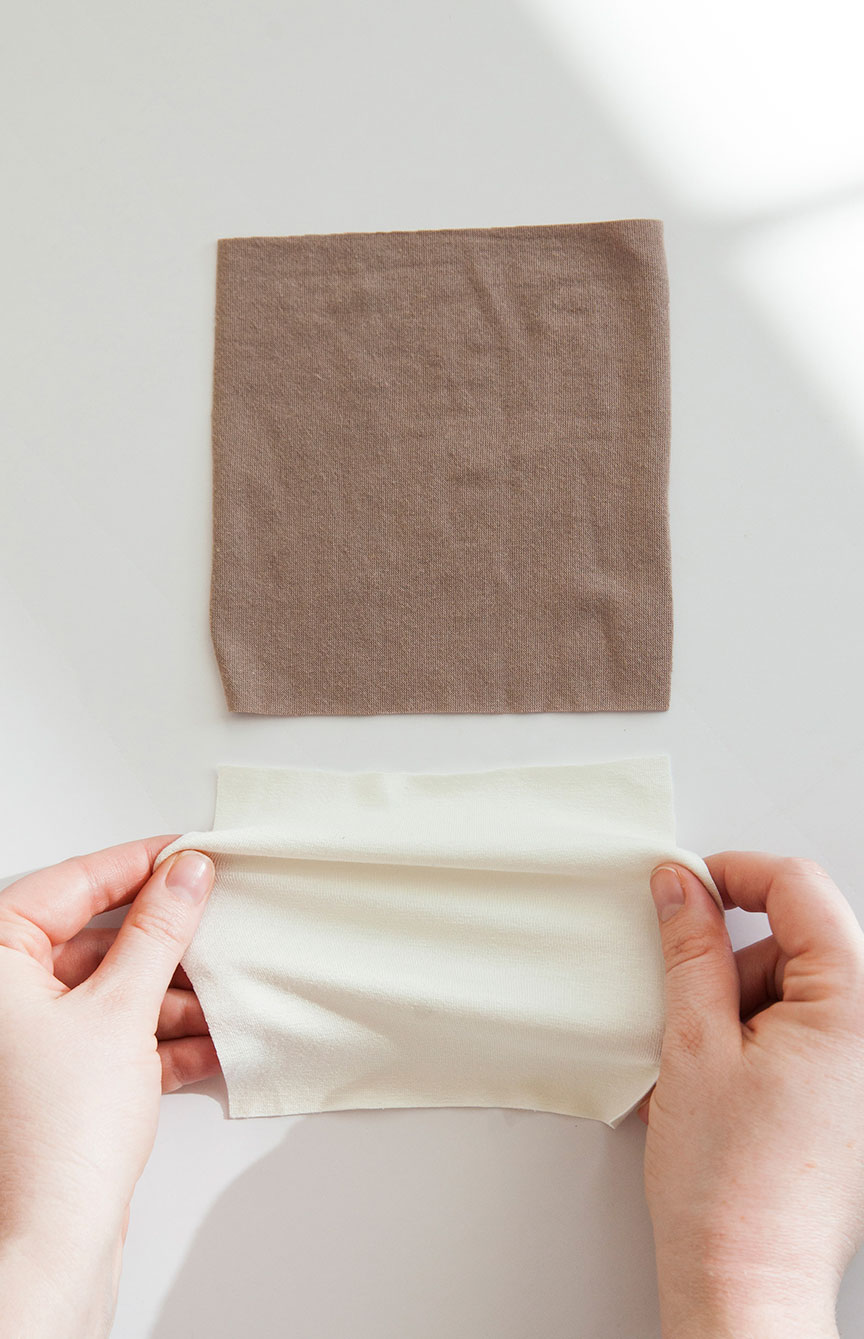 Once you select your design, the next step is to choose complimentary fabrics. When creating color-blocked knitwear, it is essential for all fabrics to be similar in weight as well as in stretch percentage.
The Ariane bodysuit requires fabric with a 4-way stretch of at least 25 percent. This means that your fabric should have the ability to easily stretch from 10 inches to 12 1/2 inches, along both the length and width.
Play with Texture

Texture is a great way to add interest to any garment. Try using fabrics like stretch lace or mesh for a flirty transparent detail. By backing sheer fabrics with a contrasting color, you can play with the texture of lace without committing to the transparency.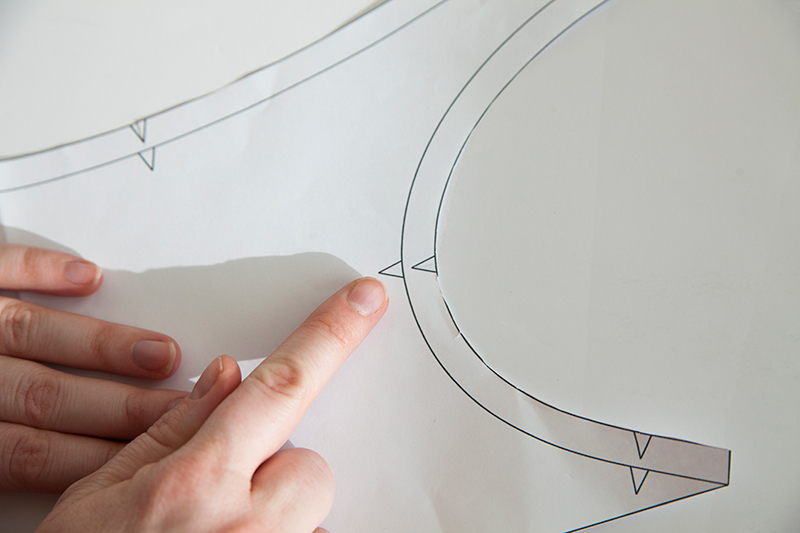 TIP
Use landmarks like the center front and waist notch to help guide you.
Step-by-Step
Step | 01

Begin by drawing your desired style lines using a French curve or ruler.
Step | 02

Transfer grainlines to contrast pieces.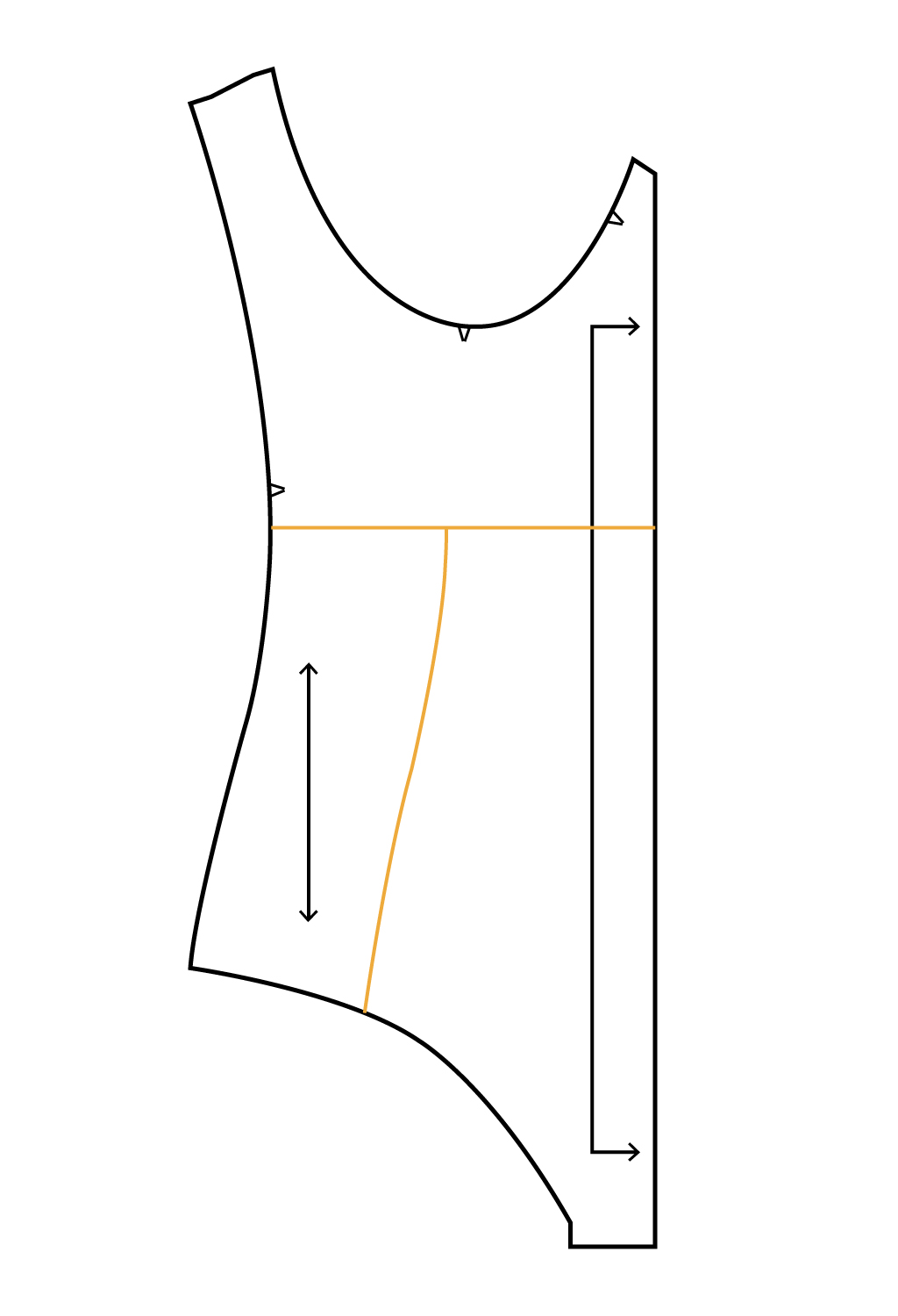 Step | 03

Cut along the new style line.
Step | 04

Add seam allowances to the new style lines.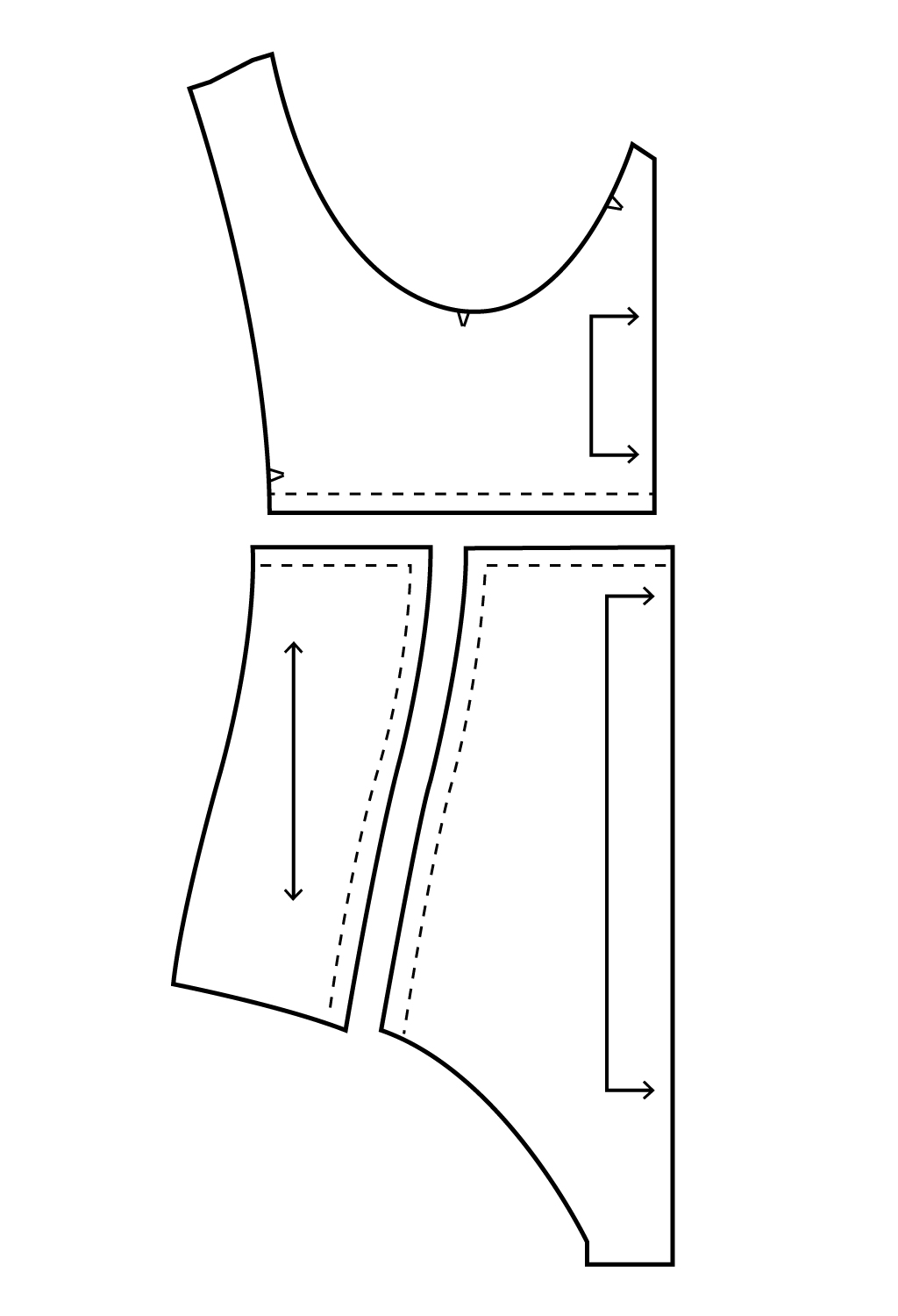 Step | 05

Repeat steps 1-3 on the back of the garment. If your front and back style lines meet at the side seam, be sure to measure them first. This ensures that all seams will line up.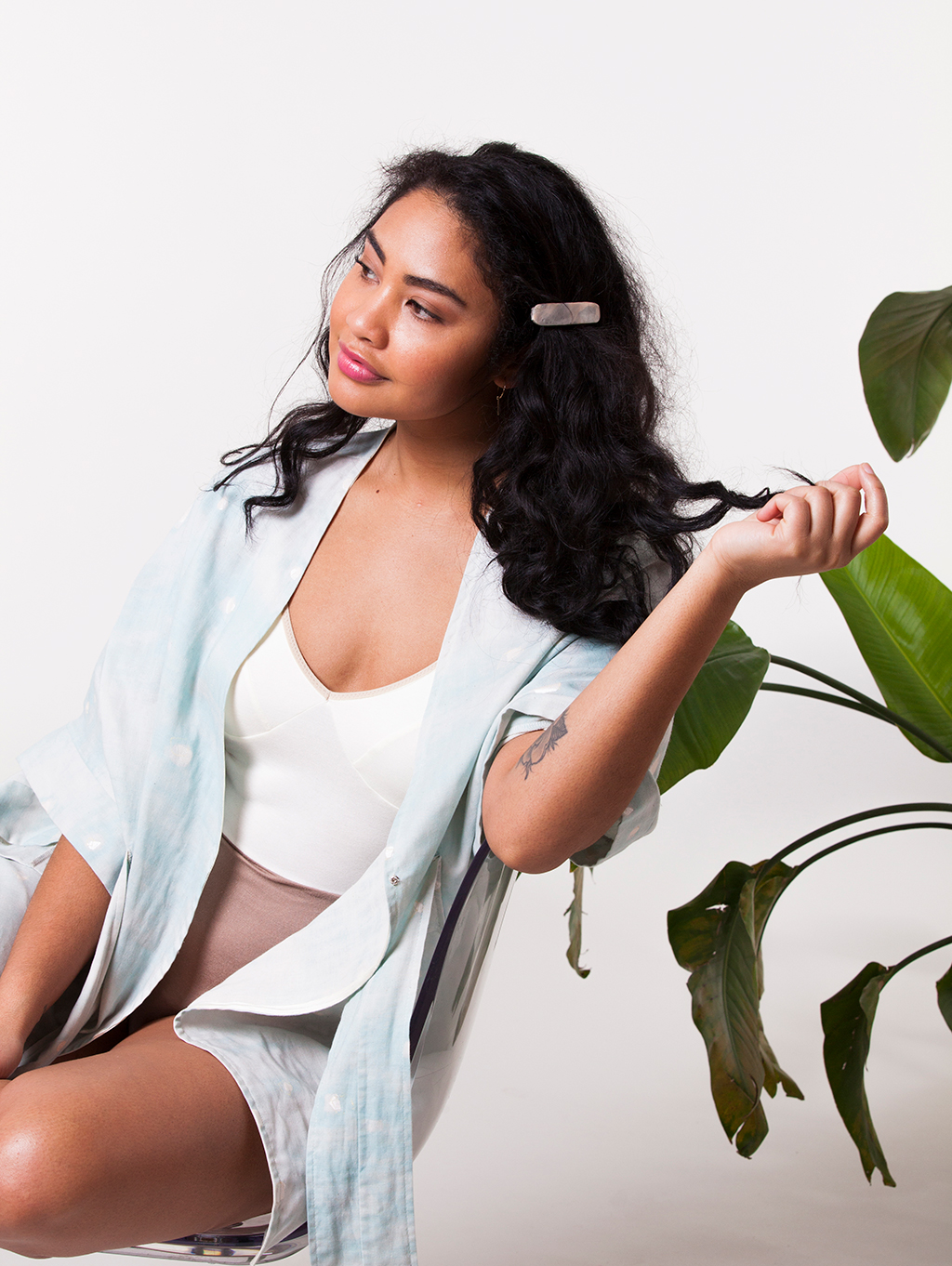 Sewing Notes
Once you have created your modified pattern pieces, you can get sewing! Cut all pattern pieces out of the desired fabric and then assemble the color-blocked pieces with right sides together. For instance, if you are adding a waist seam to the front and back of Ariane, assemble both the front and back pattern pieces in their entirety, before sewing the front and back together.
To prevent stretching, stabilize any style lines that span the circumference of the body or run at a dramatic diagonal. To do this, sew clear elastic into the seam.
Continue constructing your garment per the pattern instructions.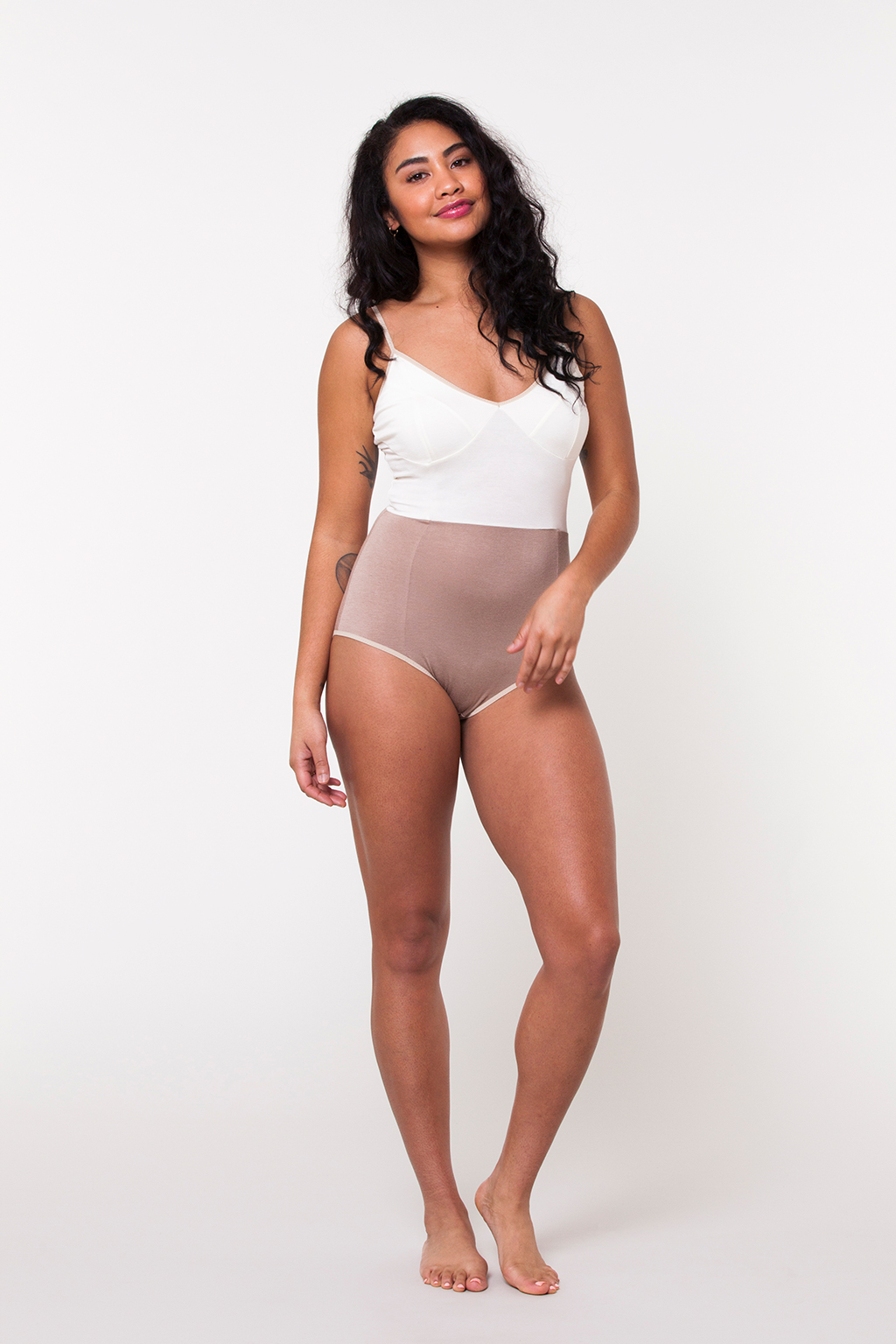 Join the Conversation
Sign in or become a Seamwork member to comment on this article.