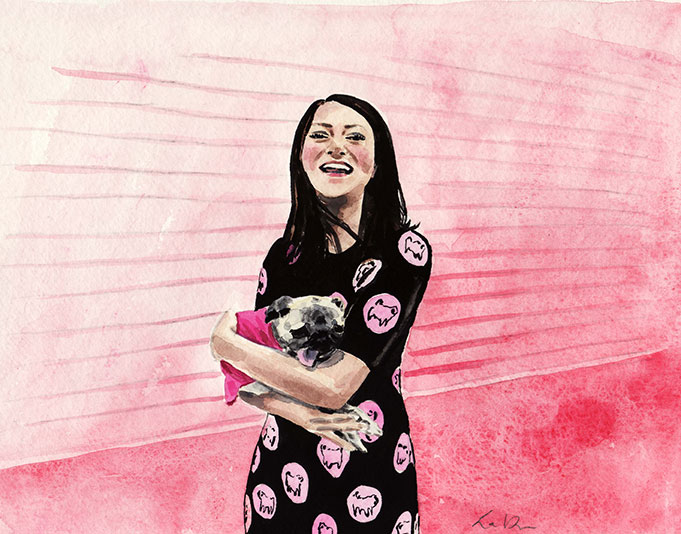 Dear Seamwork Team,
I have been sewing for a while and am still confused by how to use the finished measurement chart. Should I use this in place of the body measurement chart when choosing my size? Which chart is best to use?
Thanks,
Muddled by Measurements
Dear Muddled by Measurements,
The finished garment measurement charts are a great tool to use to see how much ease and length a garment will have once it is sewn up. Not sure what ease is or how to use it to your advantage? Ease is the extra amount of room a garment has (or lack thereof in the case of knitwear) to allow you to live your life, including walking, eating, sitting, bending over, getting down with your bad self, etc.
Woven garments will always have what is known as positive ease, meaning that the finished garment measurements will be greater than your own body measurements. It is very common for knit garments to have negative ease (finished garment measurements that are smaller than your own body measurements), since knit fabrics are stretchy and forgiving. Keep in mind negative ease is not required for knit clothing.
One of the many amazing advantages of sewing your own clothing is that you have complete control over how your garment will fit. Finished measurement charts will help you transform the same garment to be suitable for Thanksgiving dinner or "da club."
Unsure of how much ease you want to aim for in your new garment? Take out a piece of clothing from your own closet that has the same amount of ease or a similar fit to what you're aiming for and measure at the bust, waist, and hips.
Pro tip: I suggest trying the garment on and carefully marking your bust, waist, and hips with safety pins to ensure the most accurate measurements are recorded. Compare these numbers to the sewing pattern's finished garment measurements, then blend between sizes if needed to get the right fit for your own personal taste or activity level.
As for which chart is best to use, frankly I recommend using any and all of the information that is presented to you—like my Momma says, always work with what you've got. We've already covered bust, waist, and hip measurements, but don't forget to check the finished length! Colette and Seamwork patterns offer not only the total garment length but also the neck-to-waist length to help with all of your fitting needs.
To summarize, finished measurement charts will help you choose a size based on the amount of ease.
Ease = finished garment measurement – your body measurement.
Positive ease = more room to eat.
Negative ease = less room to breathe.
Pugs and kisses,
Wally
Join the Conversation
Sign in or become a Seamwork member to comment on this article.