I've always found that doing something for the first time is the most enriching, rewarding part of learning a new skill.
Before that first experience, you're in the dark. You don't even know how little you know. No matter how much planning and research you do, it's abstract until you get your hands dirty.
That's been my experience with sewing, and it's also been my experience in creating this first issue of Seamwork. Though I had a clear vision of the type of magazine I wanted to create - visually inspiring, educational, and accessible - it wasn't until I dug into the process of creating it that Seamwork truly came to life for me.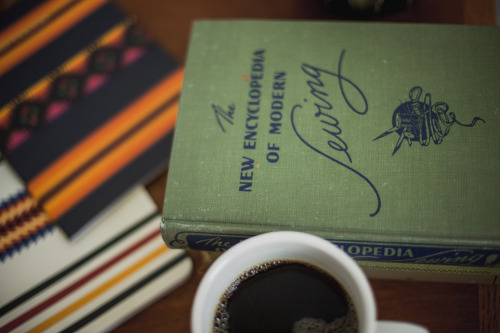 Vintage sewing books, notebooks,
and plenty of coffee have kept us going.
As I worked on this issue, I only grew more and more excited. I wasn't just excited about these stories and projects, but the possibilities for the future. It is that ever-evolving learning process and the way it sparks even more creativity that I find so addicting.
That is exactly the sort of joy that I want to bring to you through Seamwork. It is the joy of constant evolution, of learning new skills little by little, of experimenting and playing. It's the idea of creating something for the sheer pleasure of it. It's about enjoying not just the new skills you're learning, but the creative possibilities that they open up for the future.
How it works
Each month, Seamwork comes to you both online or as a download that you can read on your computer or tablet. Each issue is full of techniques, guides, and ideas that are designed to bring the pleasure of learning into your sewing room. You'll learn about fabrics and tools, get glimpses into the studios of designers, and gain new techniques for creating details.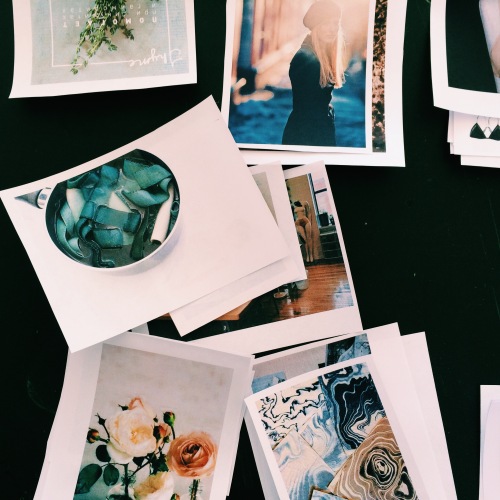 Inspiration images for stories for upcoming issues.
Each issue of Seamwork also has two accompanying digital patterns that give you a chance to try some of the techniques featured. These patterns are available to subscribers for a very low monthly cost, and each of them can be created in just three hours or less. Your subscription supports this magazine and gives you access to these patterns to download at any time from your pattern library at Seamwork.com.
In this issue, you can learn to sew with sweater knits and try your new skills on the cozy Oslo cardigan. I think you'll be amazed at how much you can do with this simple 2-hour pattern, just by changing up the type of knit you use.
You'll also learn all about making beautiful bags like the Madrid tote, and how to incorporate hardware and other details. Learn to sew with leather or vinyl, and get ideas on customizing your bag with leather paint. We even show you how to install a turn lock, a gorgeous little piece of hardware you can use on our bonus pattern, the Valencia bag.
I hope you enjoy learning from these stories and patterns as much as I've enjoyed learning how to create them. Here's to a beautiful, ever-evolving future.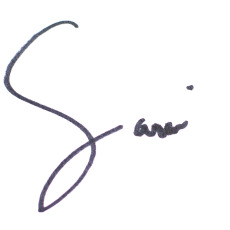 Sarai Mitnick,
Editor & professional sewing geek
Join the Conversation
Sign in or become a Seamwork member to comment on this article.