Shopping for fabric online can feel like you're rolling dice. Sometimes, you get exactly what you expected, and other times... not so much.
That's why I like to shop at places that I KNOW have high-quality stuff. Here are 5 of my favorite online indie fabric stores, including what I'd buy from each store and what I'd make with it.
These stores are all here in the US but stay tuned for another video with some of my favorite international stores.
And if you're a Seamwork member, you can get discounts at all of these fabric stores and save some serious money, too. Just log in and click here to shop the deals.
---
Stonemountain & Daughter
Stonemountain & Daughter Fabrics is one of those quintessential fabric stores that has everything you need and more.
They're located in Berkeley, California, but they also ship worldwide. And their shop has been up and running in the same family for 100 years. Check out their website for some great history.
Fun fact: I used to live in Berkeley, so I shopped here all the time. The store, all the staff, and the fabrics are so amazing.
Stonemountain & Daughter Fabrics carry your affordable everyday basics like rayon, knits, linen, and denim. They also stock fun Japanese imports and deadstock fabrics. So you never know what you'll find, and you can pick up some fun surprises with your everyday fabric staples.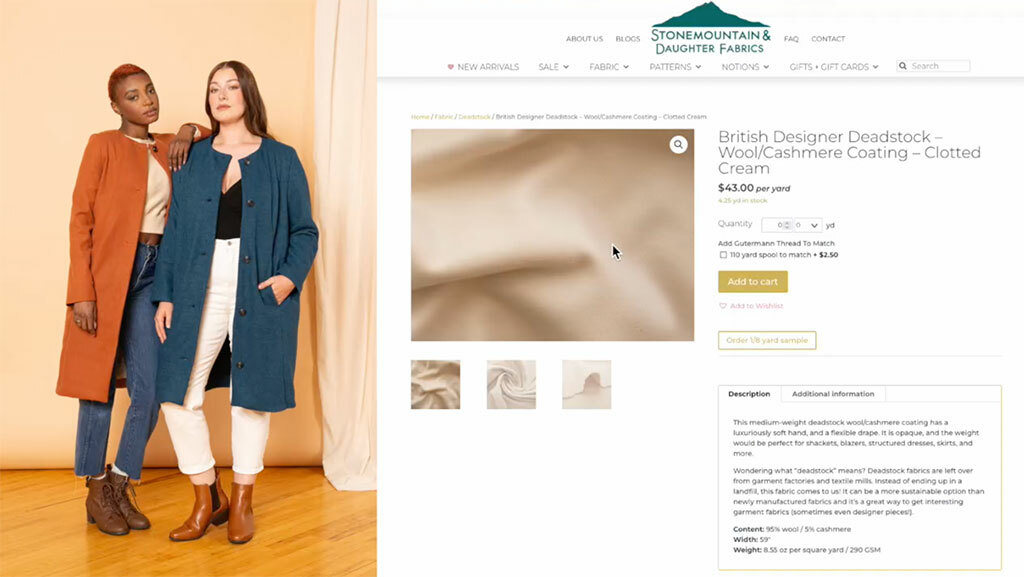 I love this wool coating. I would use it to make the Denise coat, a total classic.
Website: Stonemountain & Daughter Fabrics
---
Bolt
We're really lucky because Bolt is our neighborhood fabric store here in Portland! I get to touch all the fabrics in-person, which means I can vouch for their quality.
Their web shop has great pictures that are very true to color, so you know what to expect.
I love to shop for knits at Bolt. They have such great colors and fibers. And the best is when you can find matching rib knits!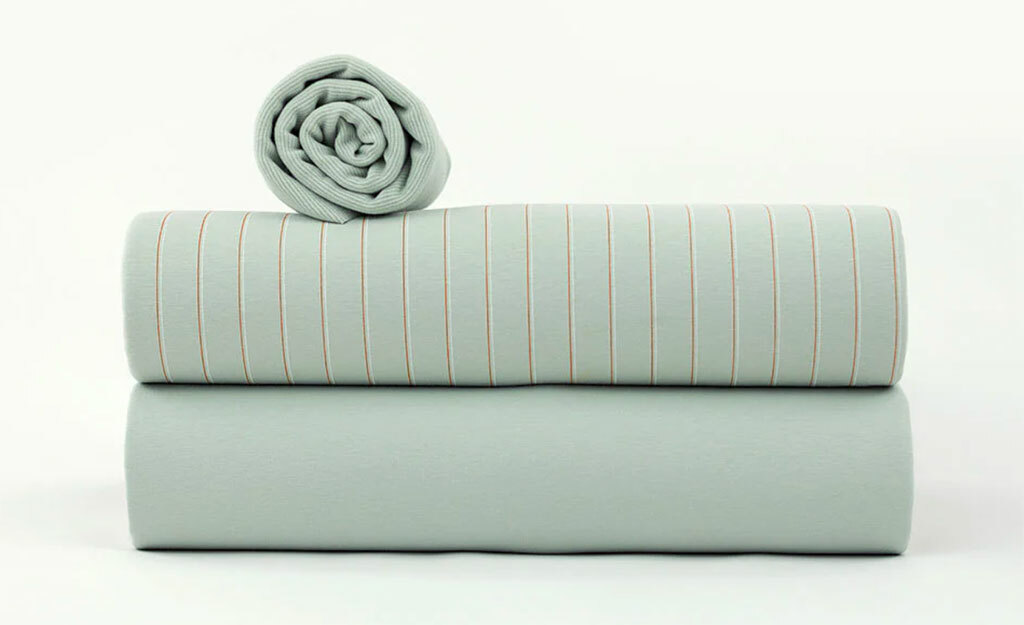 They also offer wide format PDF pattern printing, so you can come pick up your patterns in person if you're here in Portland, or they will ship them to you if you live in the US.
I found this matching French terry and ribbing. I would use it to make the Mel joggers and Lex sweatshirt.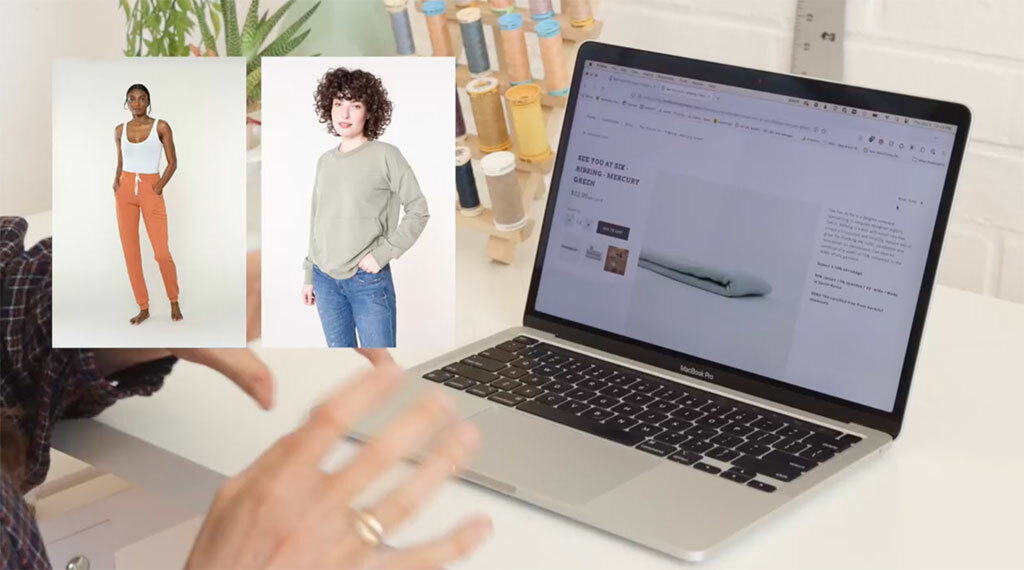 Website: Bolt
---
Emma One Sock
Ok, so you might have heard me talk about Emma One Sock, because it's one of my favorite places to get fabrics. I shop there a lot.
They're exclusively online and located outside Philadelphia, but they ship and stock fabric from worldwide.
They specialize in designer fashion fabrics, so you'll find a bunch of deadstock and imports from Europe.
If you're struggling to find a particular kind of garment fabric, I'd check out their shop, because they might have it.
They also have a feature where you can shop similar color palettes, which is really helpful.
I love this yarn-dyed Italian suiting for the Baz coat.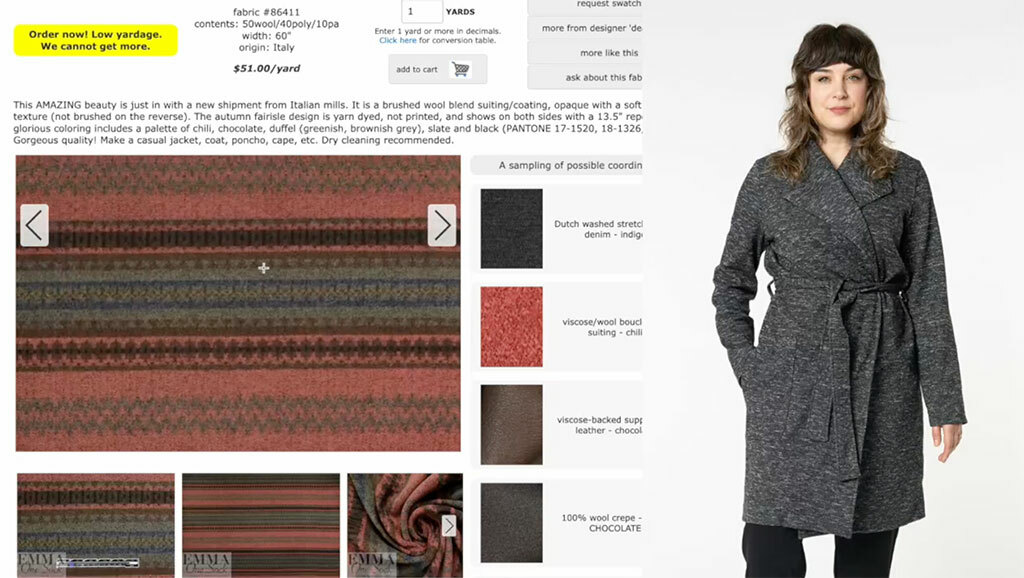 Website: Emma One Sock
---
Workroom Social
Jennifer Wiese is the owner of Workroom Social, and she's also the founder of Camp Workroom Social. So she's basically a total pillar in our worldwide sewing community. That makes her store so much more than a store!
This shop specializes in rayon challis in beautiful prints. It's such a versatile fabric for so many Seamwork patterns, so if you're looking for something drapey and fun to sew, go check it out.
I love this rayon challis with the tiger print. I'd use it to make the Quince day robe to swan around the house.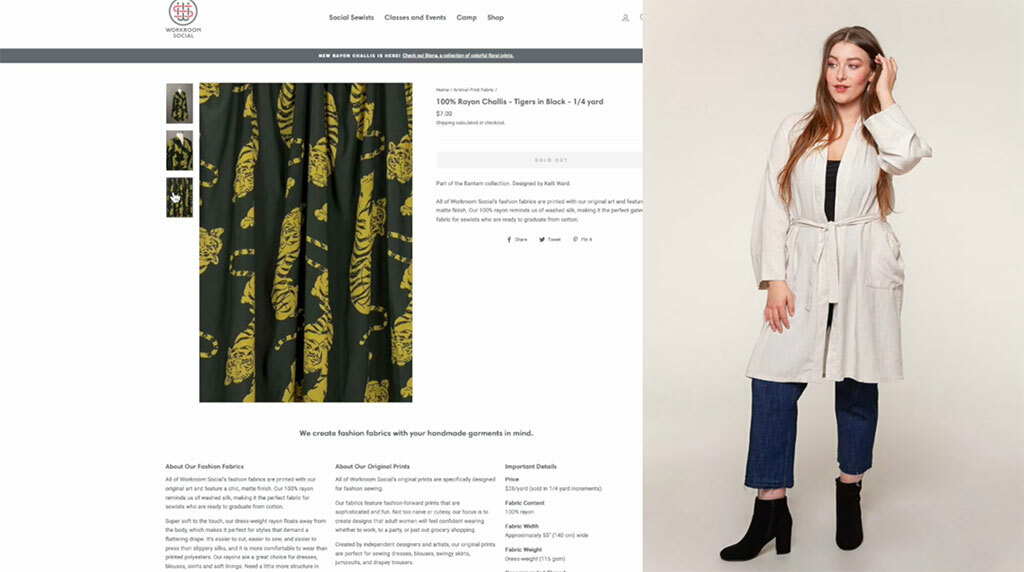 Website: Workroom Social
---
Style Maker Fabrics
This online fabric shop launched in 2014. It's a small, family-run team based in Washington, but they ship worldwide.
What I love about this shop is how they source their fabrics. Michelle and Sharon go to the New York and Los Angeles garment districts and select on-trend fabrics from top design houses and manufacturers. This means they're rescuing fabric that could end up in the landfill.
While they might know only some of the exact fabric contents for the fabrics they pick, they have extensive fabric knowledge. They really provide as much information as possible about the properties of each fabric. You can tell they have a real love of sewing.
Also, if you happen to live in the Pacific Northwest, they have a rentable maker space called the Makers Hideaway, just in case you want to have a sewing party with some friends. Check out their website.
I love ponte knits, and Style Maker has so many of them. I would use this floral ponte to make the Dani pinafore.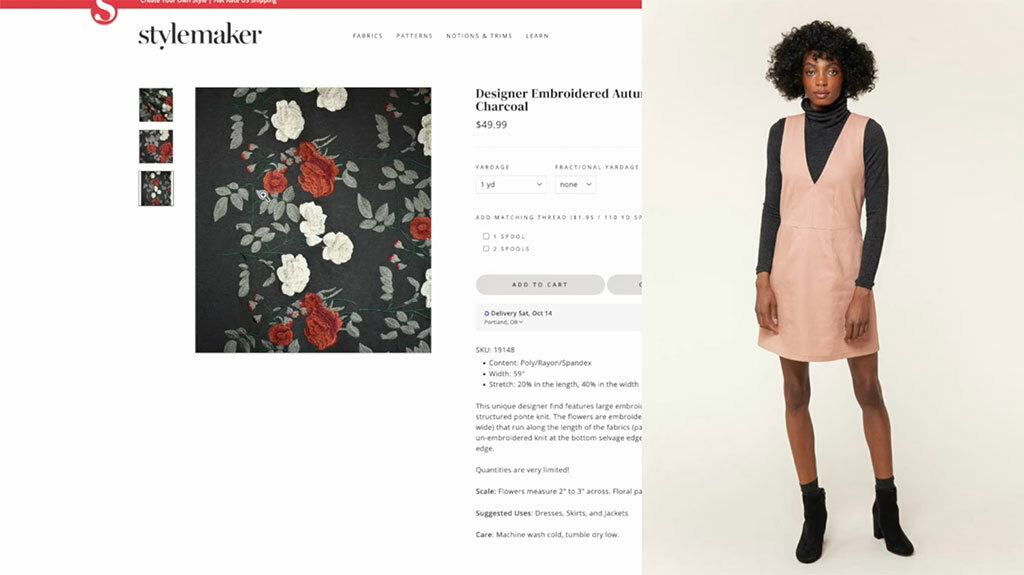 Website: Style Maker Fabrics
---
Are there any indie shops you'd like to add to the list? Let everyone know in the comments, and be sure to let me know why you love them, too.
Love the article? Pin it for later.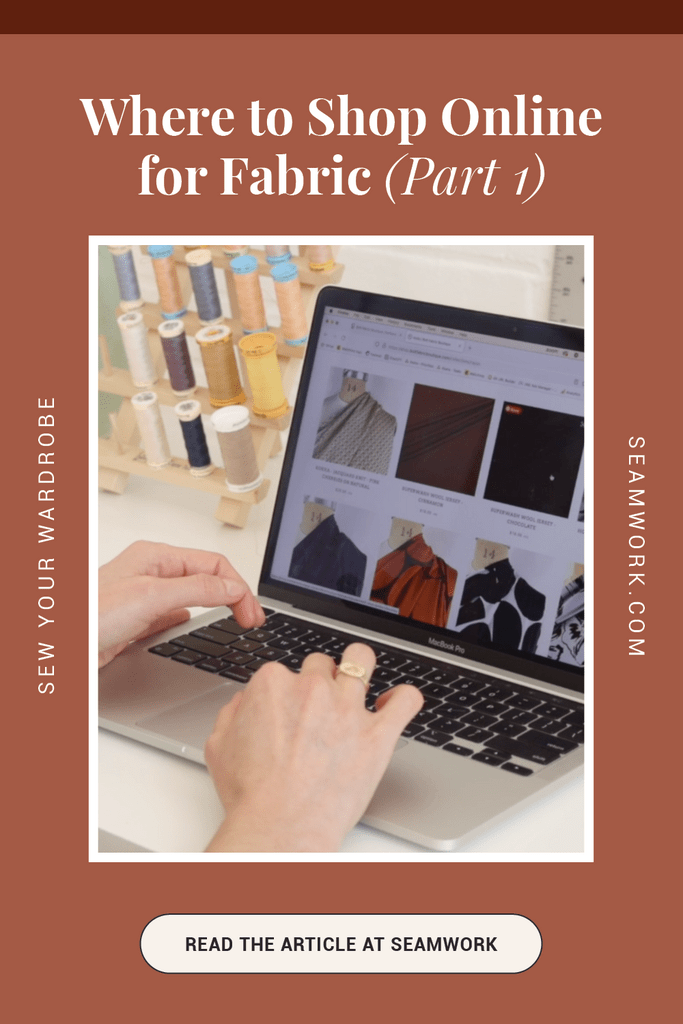 Join the Conversation
Sign in or become a Seamwork member to comment on this article.