My grandmother is the person that taught me to sew. It turns out, this is true for many other women of my generation.
Wherever I go, I meet and talk to other sewists. We often end up talking about our sewing origin stories: how we became interested in sewing and how we learned the basics.
An interesting pattern emerged. The more women I spoke to, the more I heard the same story repeated again and again. They told me that their mothers did not sew, were not even interested in sewing. But their grandmothers were talented seamstresses who were happy to pass along their skills. Sewing had skipped a generation.
There are plenty of fascinating historical and social reasons that sewing became less popular in the 1970s and 1980s. And there are equally interesting reasons that the interest in sewing and making has reemerged in modern times.
But in addition to this big picture, macro view of the generational changes in home sewing, there is also a micro view. At the smaller, individual level, sewing has provided a link between the older and younger generation. It connects women who have grown up in completely different circumstances, and it connects them through something joyful and creative.
On the other side of that connection, I've also heard from women in their 60s and 70s who read Seamwork and love finding patterns that work for them, and others that they can make for their children and grandchildren. Sewing continues to connect women, not just through teaching but also through these acts of giving and generosity.
We can continue that tradition by looking for every opportunity to teach; by showing off what we can do with our sewing skills to younger generations; by taking the time to help those who are building their skills, and by looking to more experienced sewists for advice and secret techniques; and, above all, by looking at sewing as a way of connecting to each other through shared knowledge.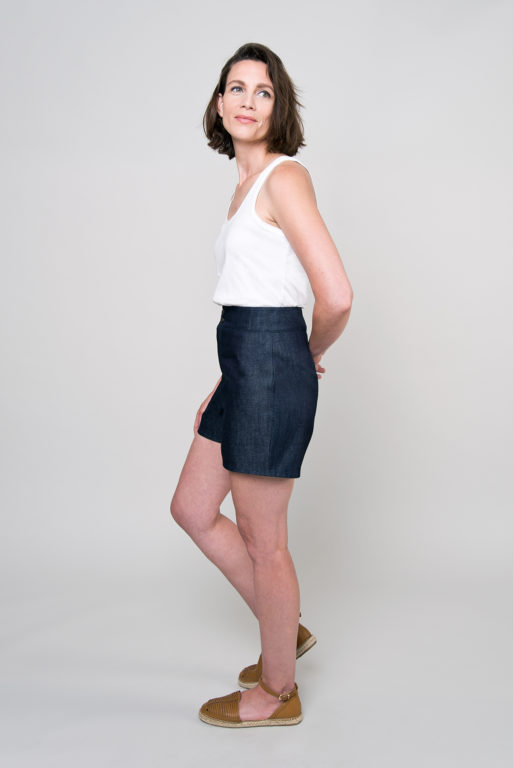 The Weston shorts are a classic
high-waisted style.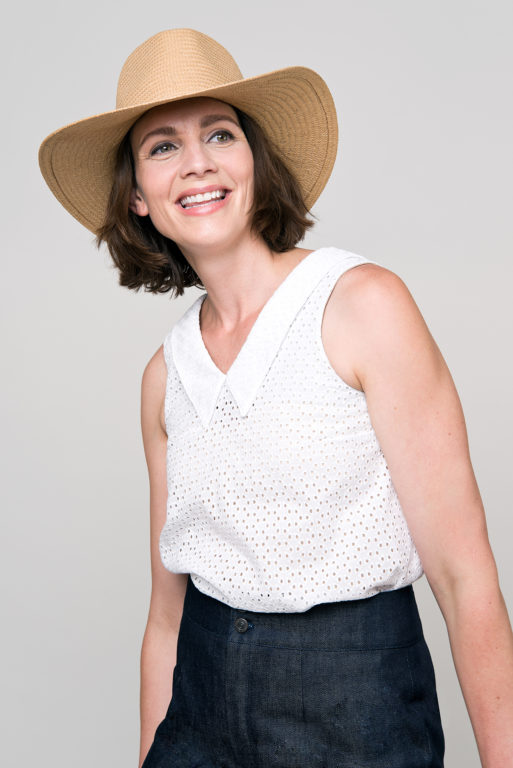 The Addison top is the perfect
dressed up summer tank.
In this issue, we bring you two easy patterns to take you through the coming warm months of summer. The Weston shorts are classic high-waisted shorts modeled after the flattering but casual sportswear of the 1950s and 1960s. Shorts like this are classic for a reason.
The Addison top is a simple and pretty woven tank with a sweet collar. In an easy slip-on style this top would be perfect in cool and breezy rayon or lightweight linen. It's perfect when you want to keep cool and still feel a little dressed up (and it pairs well with a cardigan at the office, too).
Wear these two pieces together and show off your sewing with pride. Maybe this summer, you'll be the one to pass your excitement, passion, and creativity onto the next generation of sewists.
Join the Conversation
Sign in or become a Seamwork member to comment on this article.