Packing is hard. People tend to fall into two categories: the over-packer that wears maybe half of what they pack, and the under-packer that usually ends up with packer's remorse. It is easy to get hung up on garments to pack to create the most value from the smallest selection; the key is to think not just in terms of garments and outfits but instead think of an entire capsule wardrobe.
Here are my tricks for creating the perfect capsule for your next trip.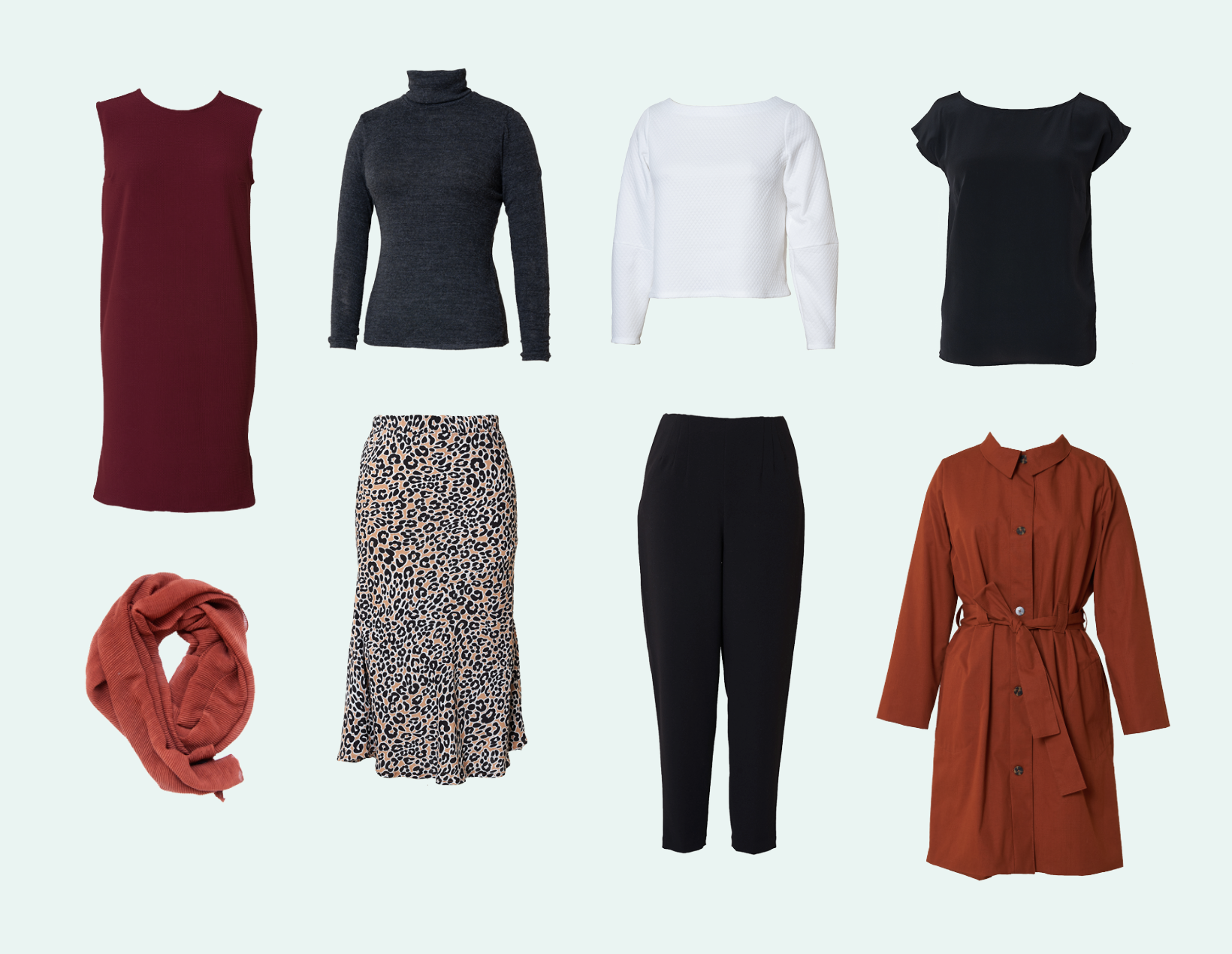 1. Consider the climate
This might seem like a no-brainer, but the weather is the best starting point for packing a capsule wardrobe. In a lot of cases—especially in colder months—layers are going to be your best bet. Consider the fiber content of your garments and opt for lightweight, warm layers like wool jersey. Read this article to learn about the best fabrics to pack for travel.
2. Pick some neutral separates
Having a good base of neutral separates is going to make getting dressed and mixing and matching so much easier. I like to make sure that I have two tops and at least one bottom that is neutral and easy to mix and match.
3. Don't forget to add some fun!
Neutral colors are going to give you a lot of bang for your buck, but don't forget to pack some fun garments to liven up your travel wardrobe. A statement print or a dress in your favorite color is a great way to introduce some personality.
4. Layers are key
It's smart to pack layerable pieces. Of course, you'll get a ton of mileage out of a warm jacket or coat but consider other layering options as well. Try packing a dress that layers well with a turtleneck, button-up, or tights. Not only will these choices keep you warm, but they will also give you a ton more outfit options.
5. Accessories are your BFF
Accessories are a lightweight way to introduce some variety into your capsule. When packing for cold climates, tights, hats, and scarves will provide both warmth and range. But don't forget to throw in some jewelry, whether you gravitate towards earrings, necklaces, or rings.
---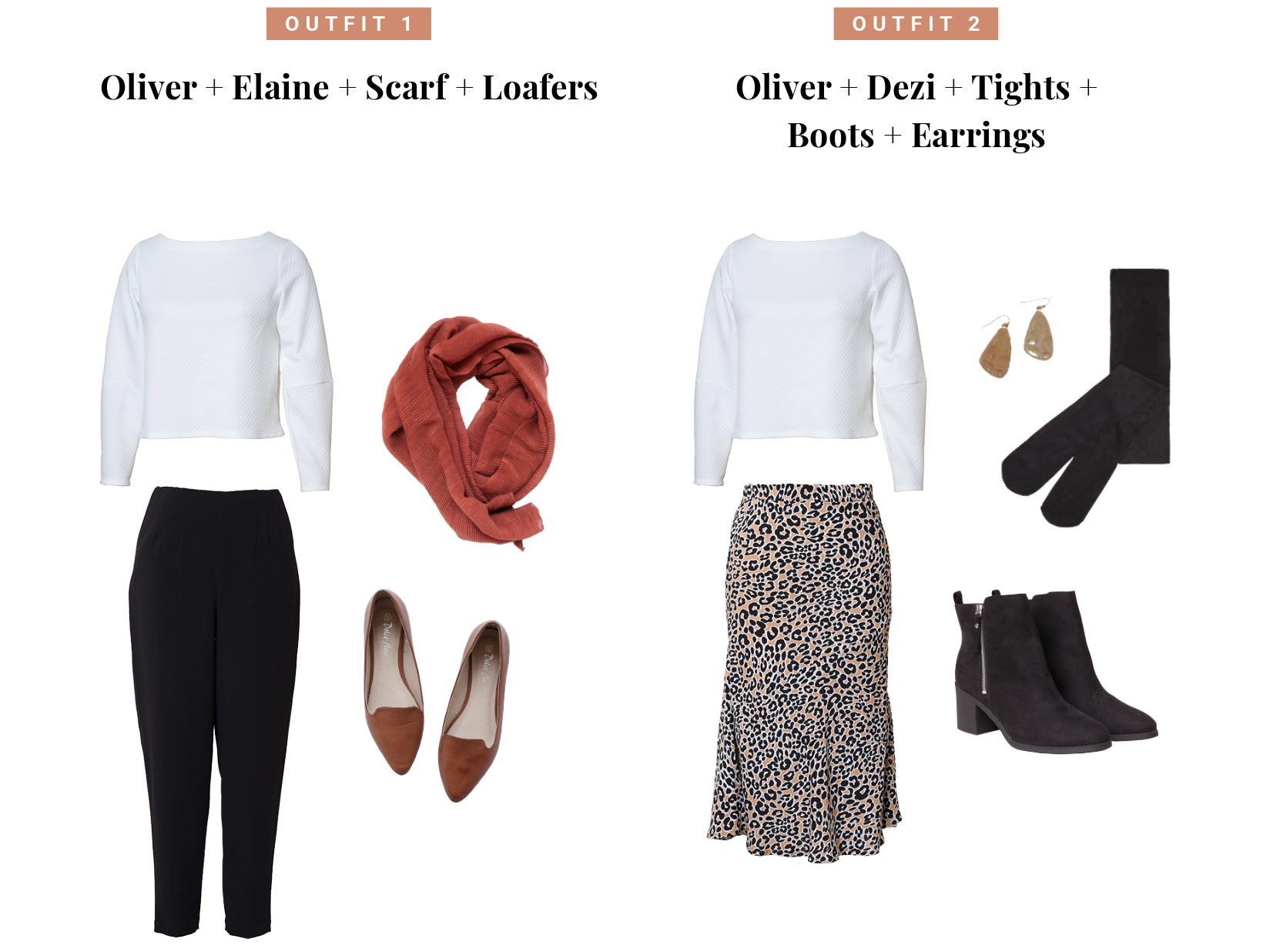 ---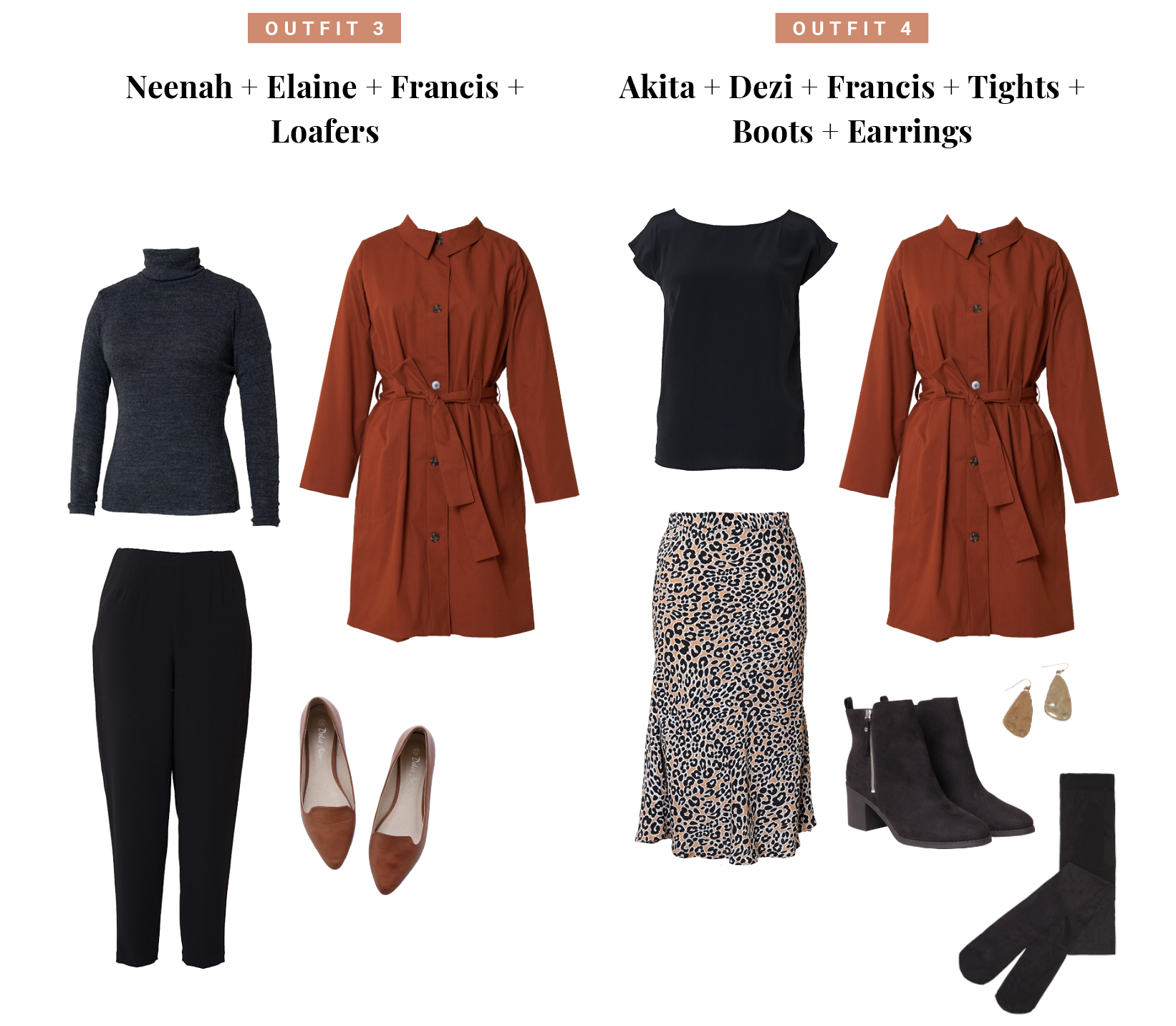 ---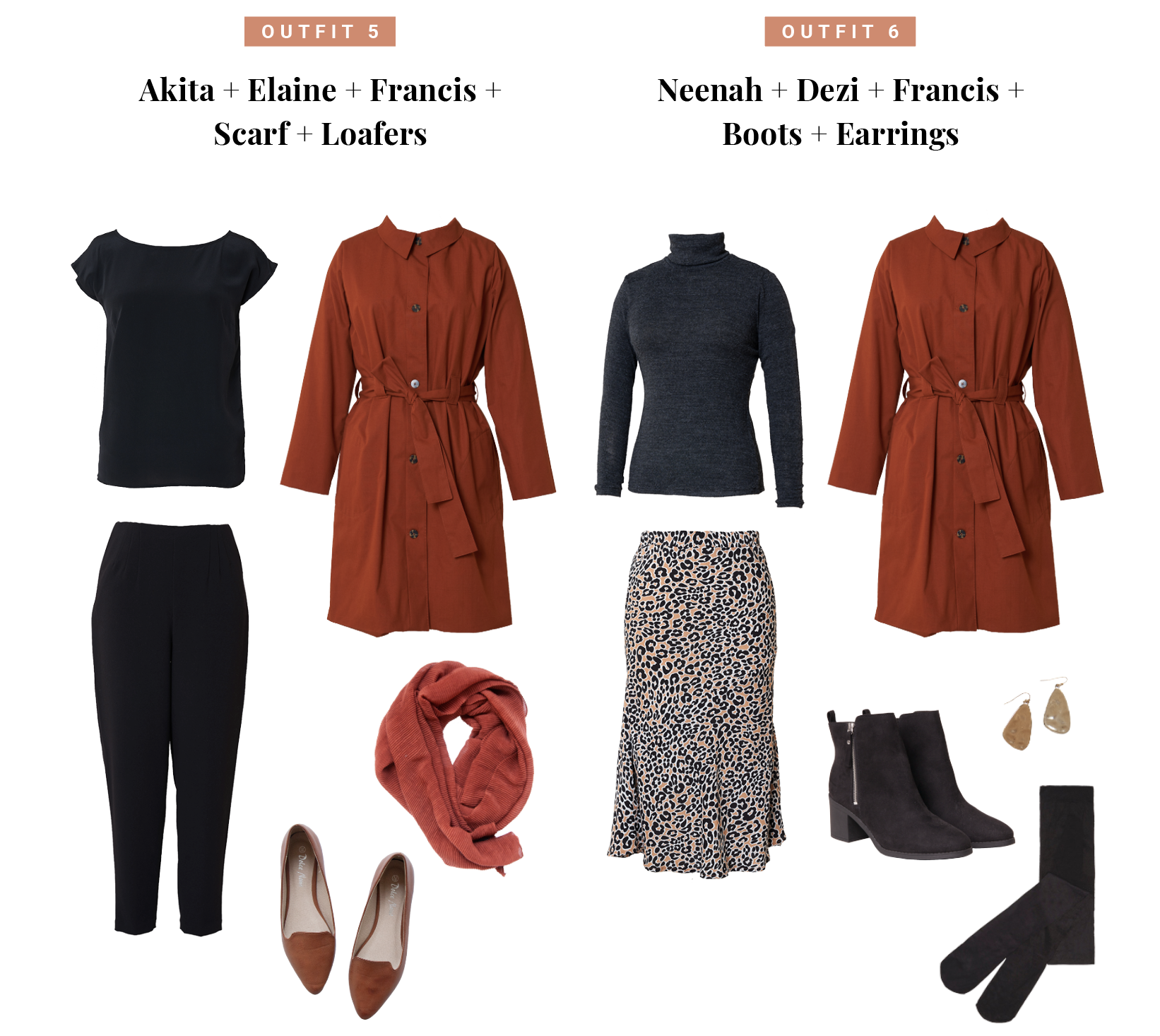 ---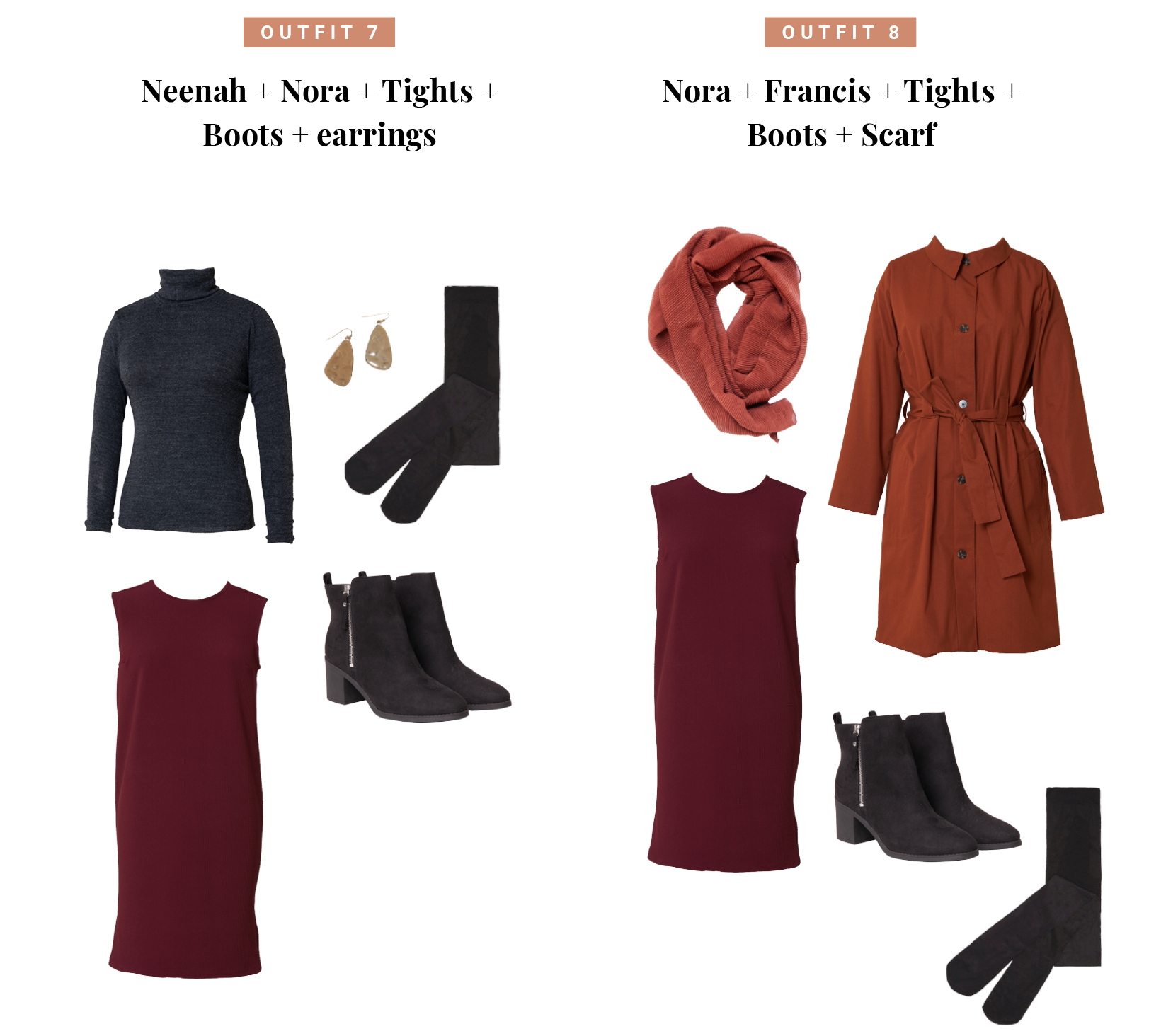 ---
Join the Conversation
Sign in or become a Seamwork member to comment on this article.