Latest Learning Path
Elastic is such a helpful notion! It makes your clothes stretchy and comfortable with fun silhouettes. In this learning path, learn how to sew with different elastics and practice on some recommended Seamwork patterns.
3 Classes 4 Tutorials
Browse All Learning Paths
Not sure where to start? Take the quiz!
Every new adventure has a starting point. Take our quiz to discover which type of sewist you are, and get recommendations that match your current goals.
Take the quiz
Recent Classes
Check out a few of our latest classes.
Mina puts a modern spin on this retro silhouette with two versions to match your style.
2 Lessons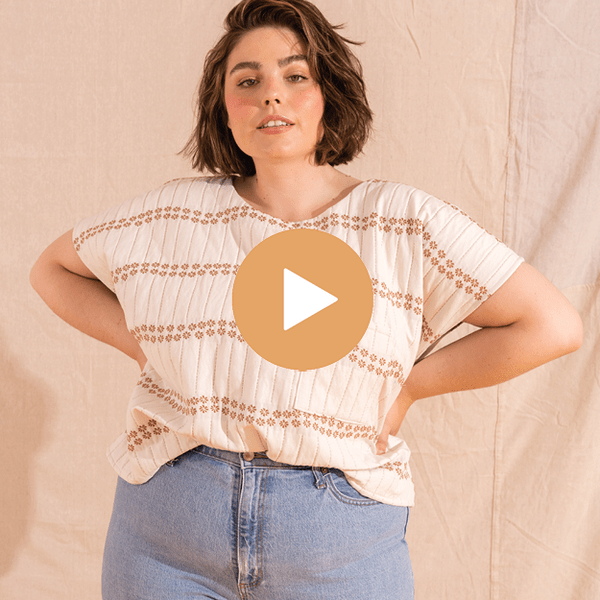 Hansie is perfect for beginners or anyone wanting to make something quickly.
2 Lessons
We're going to teach you how to sew, from the very beginning. By the end of this class, you'll know how to use your machine, work with different fabrics, and you'll make two patterns—a dress and a jacket. Learn to sew clothes with us!
73 Lessons
Recent Tutorials
Check out a few of our latest tutorials.