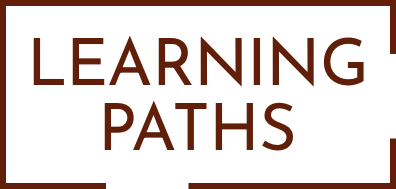 Maintain momentum and flow in your sewing journey with Seamwork Learning Paths.
Latest Learning Path
Elastic is such a helpful notion! It makes your clothes stretchy and comfortable with fun silhouettes. In this learning path, learn how to sew with different elastics and practice on some recommended Seamwork patterns.
3 Classes 4 Tutorials
Browse All Learning Paths
Not sure where to start? Take the quiz!
Every new adventure has a starting point. Take our quiz to discover which type of sewist you are, and get recommendations that match your current goals.
Take the quiz
Recent Classes
Check out a few of our latest classes.
Part jacket, part shirt, Bud is a great addition to your wardrobe. Sew one with us!
3 Lessons
taught by Sienna
Sew this timeless woven wrap dress with us. This sewalong walks you through each step to sew the Taylor dress.
2 Lessons
taught by Sienna
Have you ever found a pattern you love, but you're just not into the neckline? Change it! This class will give you all the tools to draft your dream neckline.
8 Lessons
taught by Haley
Recent Tutorials
Check out a few of our latest tutorials.