Define Your Style,
Elevate Your Sewing:
Join the Style Workshop
In under 90 minutes, you'll have exactly what you need to craft clothing you'll love to wear every day.
Enroll Now - just $10
What's the biggest challenge to sewing your handmade wardrobe?
Actually, it has nothing to do with sewing.
The trickiest part is making clothes you actually love to wear. And the secret to doing that is choosing designs and fabrics that truly fit your style, personality, and life.
If you don't think about your style much, you might spend hours and hours sewing clothing that never comes out of your closet. You might make trendy pieces that you feel "meh" in. Worst of all, you might lose your motivation to sew completely because nothing you make ever feels right.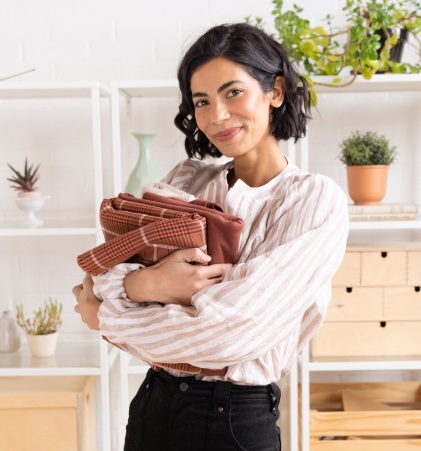 Style is Personal...
... and this workshop will help you pinpoint yours so you can fully express yourself through the clothing you make. In this hands-on workshop, we're going to dig deep with exercises and worksheets that help you explore who you are and what you want to say through the clothing you make.
A 3-step process
for investigating, examinating, and defining your personal style — so you have the right questions to ask yourself, which means you can define and redefine your style with ease as it evolves.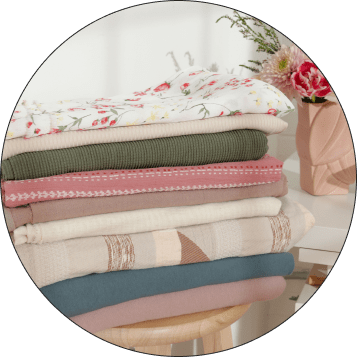 A proven method
for using what's already in your closet to determine what you'll wear — so you have a realistic picture of your style, which means you're much more likely to wear what you make.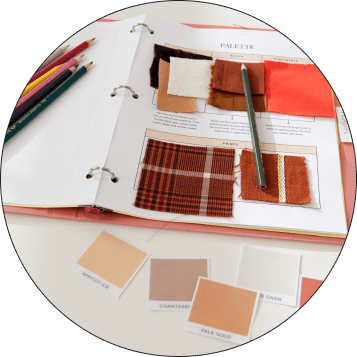 Fun worksheets
and exercises to complete during the workshop — so that you know they'll get done in just one hour, which means you're guaranteed to get value out of this time.
By the end of this workshop...
... you'll have succinctly and clearly defined your personal style in this moment and have a plan for building your wardrobe around it.
Enroll now and you'll get instant access to this workshop, plus all the exercises, handouts, and worksheets we'll use in the course (which you can print again and again when you need them).