With its culture based around likes and compliments, Instagram is an ongoing popularity contest that you carry in your pocket. The theory behind Instagram was innocent enough—to share images of your everyday life. But it soon turned into an endless feed of sharing the "perfect" selfie, the "perfect" whole food meal, and the "perfect" beach body. Instagram and other social media platforms have become the newest additions to a constant media stream encouraging women to be prettier, sexier, and thinner.
The continual pressure of perfection that is presented to me when I open my Instagram feed can be overwhelming—even as an adult who understands that a lot of staging and re-touching is being used. Now imagine you are a young girl who is not only bombarded by insane beauty standards by celebrities, but also by the "normal" girls on Instagram. Girls like Essena O'Neill.
A Cautionary Tale
At the height of her Insta-celebrity status, O'Neill boasted more than 600,000 followers on her Instagram account, where the Australian teenager shared her "normal" daily life of eating vegan and showing off her incredibly thin, yet buxom, body. Last fall, O'Neill made headlines when she announced that she was quitting Instagram. She blew the whistle on the Insta-celebrity facade, declaring that "social media is not real life." After deleting nearly 2,000 photos from her account, O'Neill re-captioned others with the true stories behind them. She revealed which outfits she was paid to post, which photos took hours to pose and retouch, all the times she covered her acne with layers of makeup, and what days she would skip eating until after she had photographed.
O'Neill said she decided to quit social media after realizing how much her self-confidence was tied up in online acceptance of her body. This is understandable. The high that you can get from those likes can be addicting. But what happens when the likes disappear? For a social media addict, nothing can make your self-worth plummet like the cold silence of the online world. Or worse, the nasty words of internet trolls and fat shamers.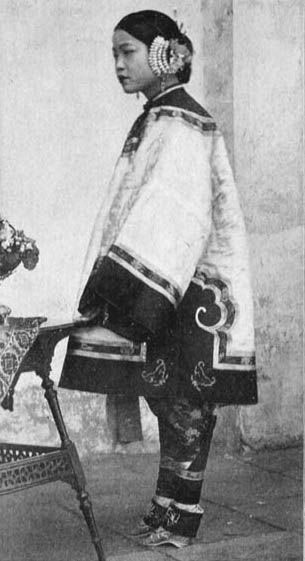 Being pressured to live up to unrealistic beauty standards isn't anything new. Foot binding was popular in China for a millennium before it was finally banned in 1912. In Europe, Renaissance women plucked their hairlines to the crowns of their heads and applied leeches to their ears to drain the blood in their face to give them pale skin. Though these "remedies" sound extreme, at the time they were as common as Botox and plastic surgery are today. Had there been social media back in the day, you can bet #footbinding would have been trending.
In the twentieth century, women were corseted, loosened, flattened, cinched, exercised, enhanced, plumped, and plucked. And now, in the twenty-first century, we have women starving themselves to get a gap between their thighs, getting fat sucked out by a vacuum, or even having back alley butt implants. Why? So they can live up to arbitrary standards of beauty.
Beauty Standards in the Twentieth Century
The Wasp Waist
To understand how we have arrived at this point, it's helpful to look back in time and see how body shape ideals have changed—or not changed—over the last century. To do this, let's start with what some would say is America's first national media-driven beauty standard, the Gibson Girl.
The Gibson Girl wasn't a model, or even an actual person. She was a fictional idealized woman drawn by Charles Dana Gibson in the early 1900s. She represented everything that he thought the American woman should be: willowy, with a tiny waist accentuated by an ample bosom and delicate facial features, and topped with a crown of hair. The wasp waist of the Gibson Girl was achieved by wearing a swan-bill corset, which thrust the bust forward while tilting the hips back.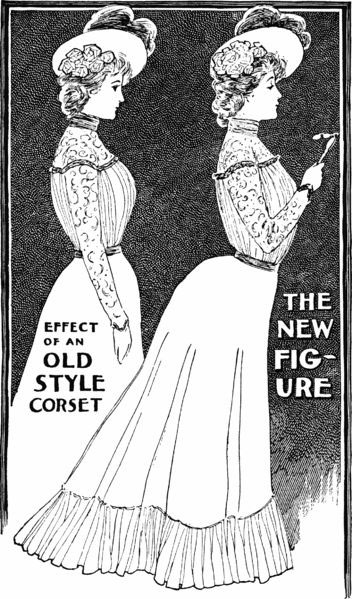 Corsets first became popular among the European nobility in the 1500s. The Gibson Girl's wasp waist corset was the last gasp of a trend in body shaping that had been fashionable for much of the intervening 400 years. Corsets started falling out of favor around 1908, as fashion dictated a more natural waistline. Though they weren't worn for everyday fashion, corsets never really went away. They became popular as lingerie, though mostly for looks rather than function. Today, celebrities like the Kardashian sisters and Jessica Alba are again promoting the corset's use as a waist training device to permanently give the body an hourglass look.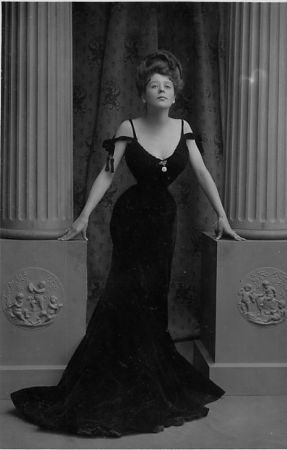 Tightlacing, as it is also known, is the act of training your body to learn to function with waist constriction in order to reduce your waistline. This has been popular in the fetish world for some time. Dita Von Teese is a notable example who is said to be able to lace her waist down to 16". This kind of constriction can be dangerous, affecting your internal organs and your breathing, and it can even crack your ribs. However, a search of #WaistTraining and #CorsetTraining on Instagram shows a new crop of women—and men—who are following the Kardashian's lead of practicing waist training. One wonders what the women of the early 1900s, who were so excited to get rid of their corsets, would think.
Birth of the Diet Industry
By the 1920s, curves and corsets were cast aside in favor of what Chanel called the garçonne look. This promoted a feminine body ideal that looked like, well, a boy. Flappers bobbed their hair and wore straight, curveless dresses that required a bust-flattening bra and a girdle to hold in the hips.
Most women weren't born with the coveted barber pole figure, and without a corset to manipulate their shape, excessive dieting took center stage. Diet pills, reducing soaps and pastes, laxative-laced chewing gum, diet drinks, fat camps and cigarettes were all heralded as superior slimming agents. The slimming industry that exploded in the '20s is the grandfather of the modern-day diet industry. Today, promises of quick weight loss are plastered on pills and diet food. Lotions promise to reduce cellulite. As women struggle to conform to fashionable body standards, marketers feed on their lack of self-esteem. Though the language has changed, contemporary diet products are eerily similar to those from the 1920s.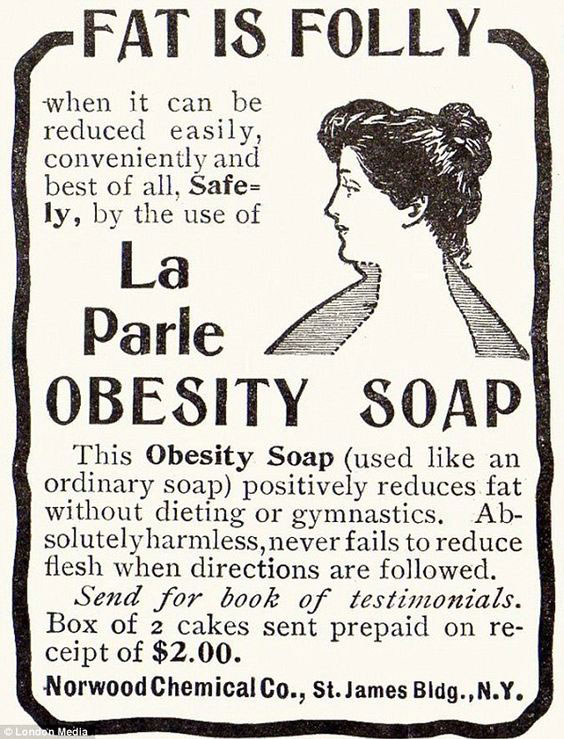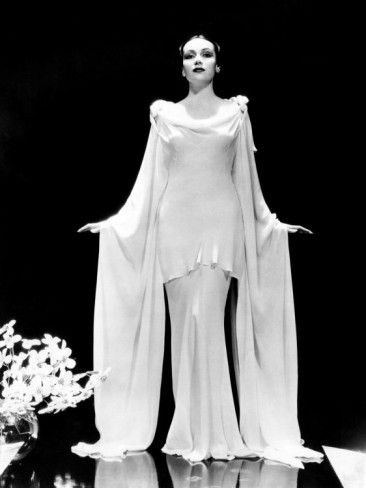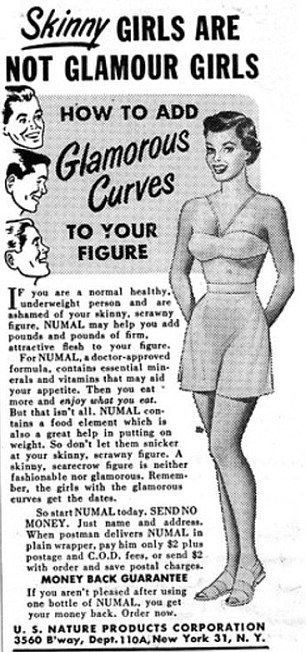 Hollywood glamour girls from the 1930s like Dorothy Lamour and Jean Harlow brought back the popularity of a curvy body. Ironically, the quick weight loss products that were so prevalent in the 1920s didn't go away, they just morphed into weight gain products. Ads for weight gain supplements promised to "add new attractive pounds or inches," because, after all, "skinny girls are not glamor girls."
The Continuing See-Saw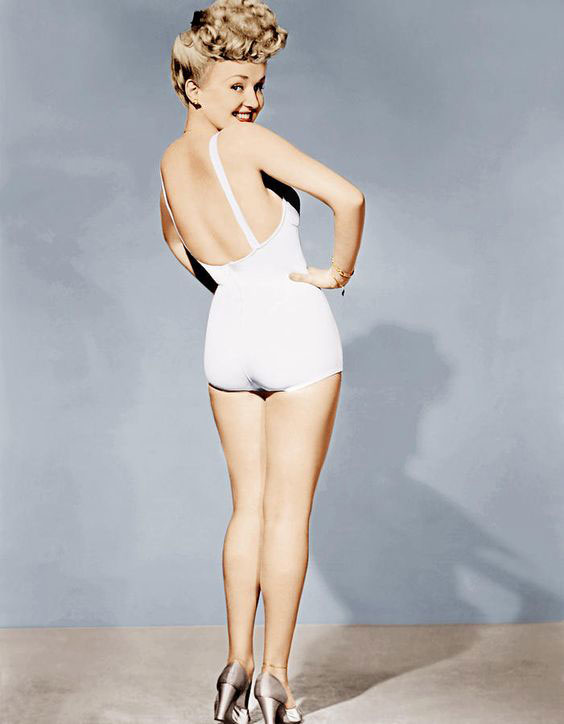 As troops flew off to Europe and the Pacific to fight in World War II, the pin-up girl caught the public's imagination. A poster of all-American actress Betty Grable, with her famous gams and derriere, became the most requested picture of GI's all over the world. The preference for pin-up curves would continue into the 1950s, reflected in the public's fascination with Barbie, Playboy, and Marilyn Monroe.
The pin-up look centers on the hourglass figure, where the hips and bust are of equal size and the waist is narrow. Woman in the '50s would accentuate their waists with variations on corsets that smoothed and cinched their torsos. Merry Widows, girdles, and waist cinchers all bound the waist and accentuated the bust and hips.
When Mad Men hit the air in 2007, it revitalized mainstream interest in the pin-up look, especially for women with large busts and hips. The character Joan Holloway, played by Christina Hendricks, flaunted her curves in figure hugging wiggle dresses, inspiring full-figured women to embrace their own bodies. As interest in the retro style continues, a community of pin-up aficionados has sprung up online. This includes women of all shapes and sizes who have adopted a look that gives them confidence in their own beauty.
In the 1955 film The Seven Year Itch, Marilyn Monroe stands over a grate in New York City, trying to hold her skirt down while the air from the grate blows it upwards. This iconic scene cemented Monroe's status as the ultimate sex symbol, and images of her curvy body in that famous scene were plastered the world over. But in just 10 years, a revolution in fashion would completely reverse body ideals for the next 50 years.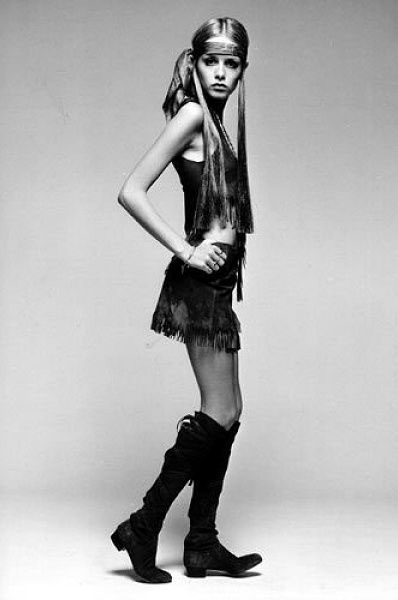 In 1966, a 16-year-old girl from London took the world by storm. Twiggy, as she was known, became one of the first iconic supermodels, appearing in countless magazines all over the world. Twiggy was the epitome of the new, young look which, like the garçonne style of the 1920s, favored an androgynous, stick-thin body.
The preference for a size zero body, which was ushered in by Twiggy and her fellow models in the '60s, has never truly gone away. There have been shifts towards an interest in more substantial, curvier bodies, most notably in the '80s and '90s when models like Cindy Crawford, Claudia Schiffer, and Linda Evangelista stalked the runways. However, when waif-like Kate Moss ushered in the era of heroin chic in the mid-'90s, the predilection for voluptuous bodies went out of favor.
A Turning Tide?
In the 20 years since the waif look hit the scene, the onslaught of images of ultra-thin actresses, models, and Insta-celebrities has become a source of unending pressure for everyday women. Most women don't fit the size zero mold, and in fact, the average American woman wears a size 14. Media and the fashion industry, have, for the most part, simply ignored the notion that beautiful women can exist—and are very much appreciated—in all shapes and sizes.
However, in an effort to reclaim their own standards of beauty, a thriving online community of women are owning their bodies and spreading the word about body positivity. Instagram stars like Tess Holliday and Kellie Brown are helping to open people's eyes to the beauty of body diversity. Plus-size women have been, at best, ignored by the fashion industry, and have often been ridiculed by society in general. However, the overwhelmingly positive response to the body-confident accounts of Holliday, Brown, and others has started to be reflected in the fashion industry. In fact, Holliday was recently signed to the MiLK modeling agency—the first size 22 woman to do so.
Retailers are also starting to embrace different body sizes in their advertisements. In the summer of 2015, Target launched the Target Loves Every Body swimsuit campaign, to great acclaim. The ads featured four bloggers, not models, who represented a variety of body types.
Online retailer Modcloth regularly shows women of different sizes modeling their garments, and H&M has started incorporating models with different body shapes. Even a few high-end fashion designers are starting to embrace body diversity. Beth Ditto, who recently designed her first plus-size fashion collection, walked the Marc Jacobs Spring/Summer 2016 runway, sharing the stage with Kendall Jenner and Adriana Lima.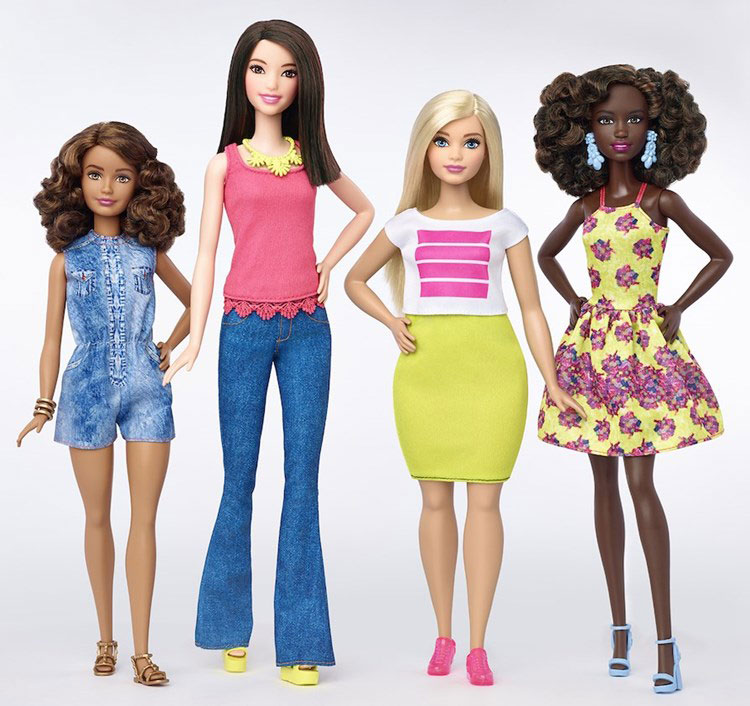 The recent news that one fashion icon is embracing body diversity is a sure sign that the tide is turning. Yes, even Barbie has joined the body positivity movement. A beacon of unrealistic beauty, Barbie was first launched in 1959 and was an immediate hit with little girls everywhere. Criticism of Barbie's unrealistic body has followed her for over 50 years. Studies have shown that body image issues can appear as early as five or six, and that young girls in particular can be negatively impacted by Barbie's disproportionately thin shape. Mattel's new Fashionistas line features tall, petite, and curvy Barbie dolls that are available with a variety of skin and hair colors.
With the popularity of body diverse celebrities like Beyoncé, Sofía Vergara, and Melissa McCarthy at an all-time high, the media has been forced to include women of different sizes on TV, in movies, and on the covers of fashion magazines like Vogue and Elle. Even the Sports Illustrated Swimsuit 2016 issue featured size 16 model Ashley Graham on its cover. Meanwhile, on Instagram and elsewhere online, body confident women are creating a community of positivity and encouragement. Will this be a true revolution or just another short branch in the evolutionary tree of body ideals? Only time will tell.