How to: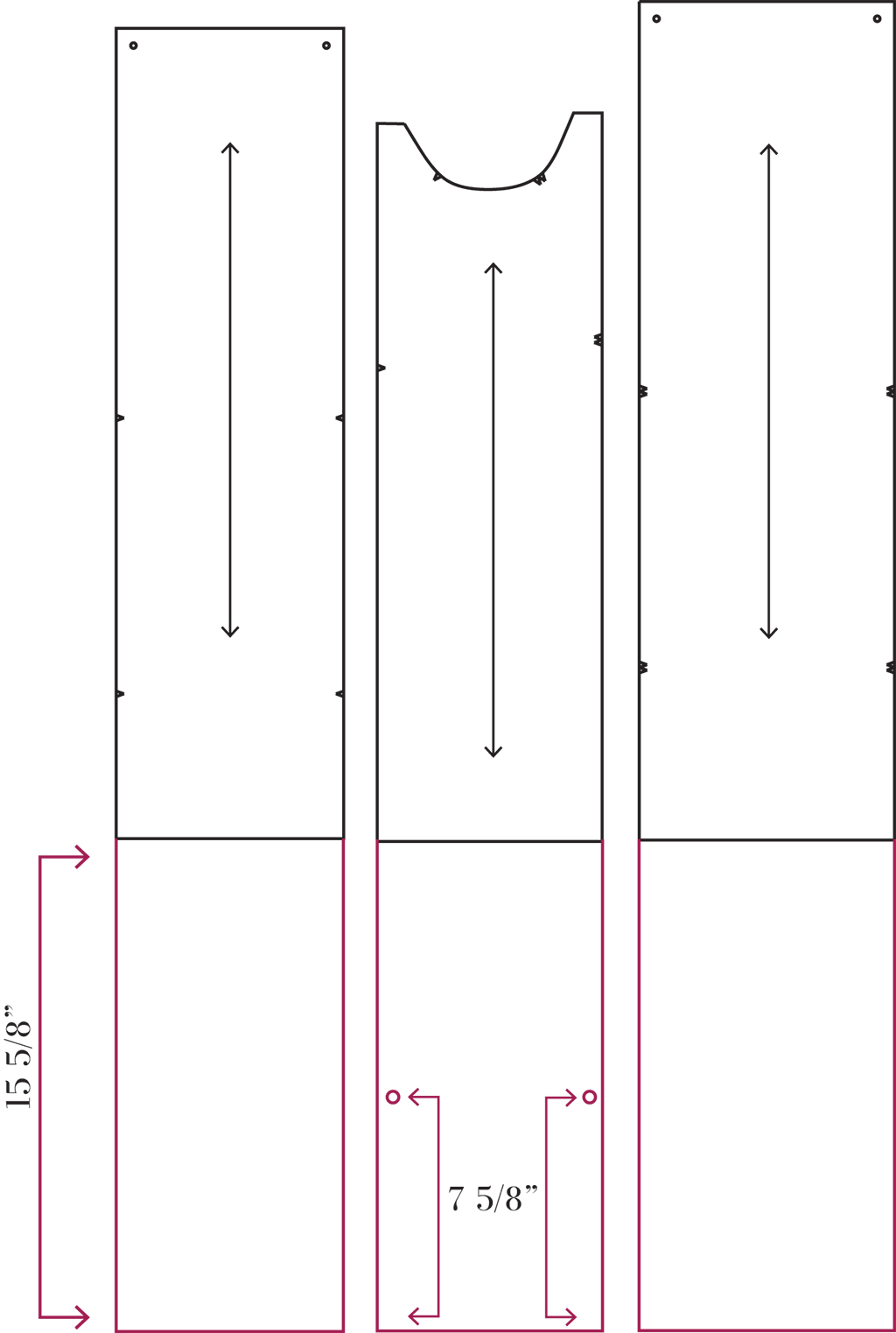 Step | 01
Add 15 5/8" in length to the center front, center back, side panel, and underarm panel pieces by taping extra pattern paper to the bottom edges of the pattern pieces. Mark circles 7 5/8" up from the hem of the underarm panel. These will be your side slit markings.
Step | 02
Cut out the new pattern pieces and cut them from fabric.

Step | 03
When sewing the underarm panel seams, sew from the side slit markings up, leaving the seam allowances below the markings unsewn.
Step | 04
Clip through the seam allowances at the markings to the stitch line.
Step | 05
Finish the seam allowances above the markings together. Finish the unsewn seam allowances separately and press open.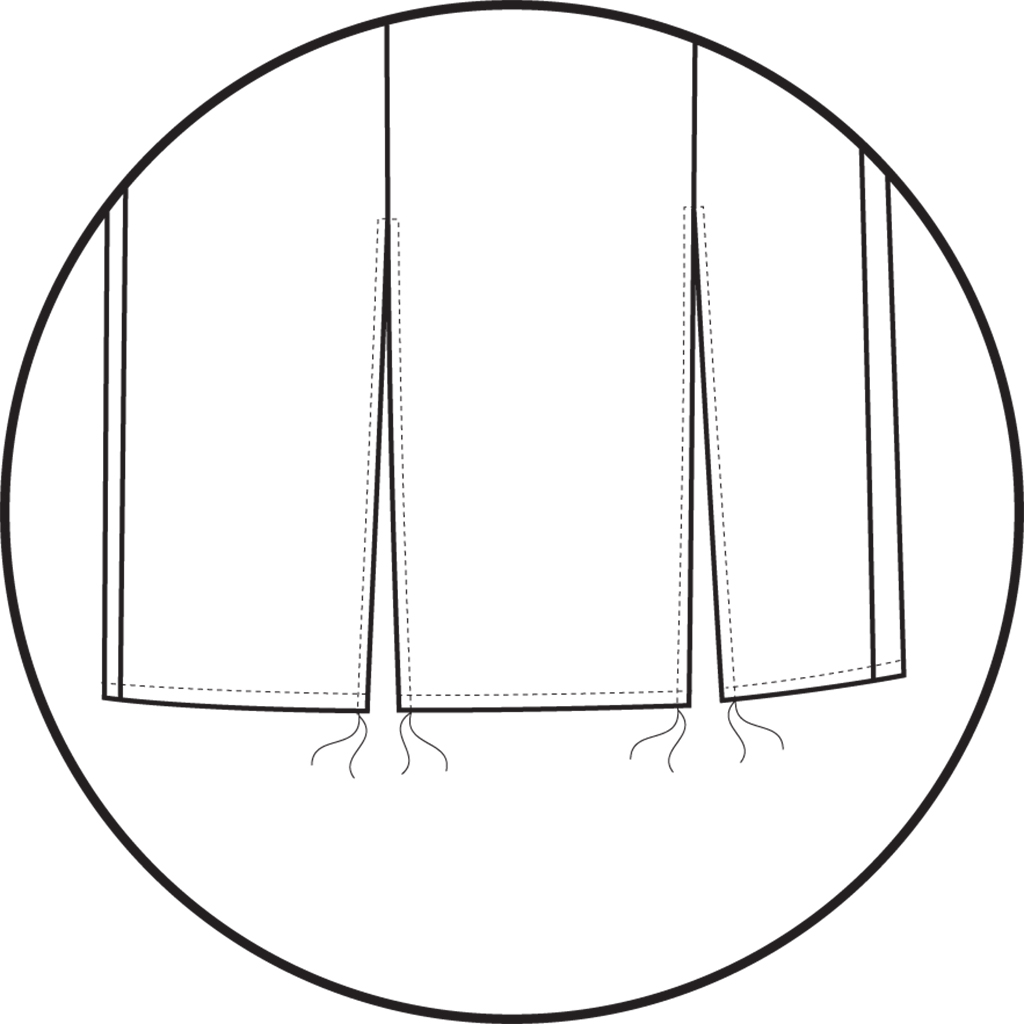 Step | 06
On the right side of the garment, topstitch the seam allowances in place along the side slit opening. Press.