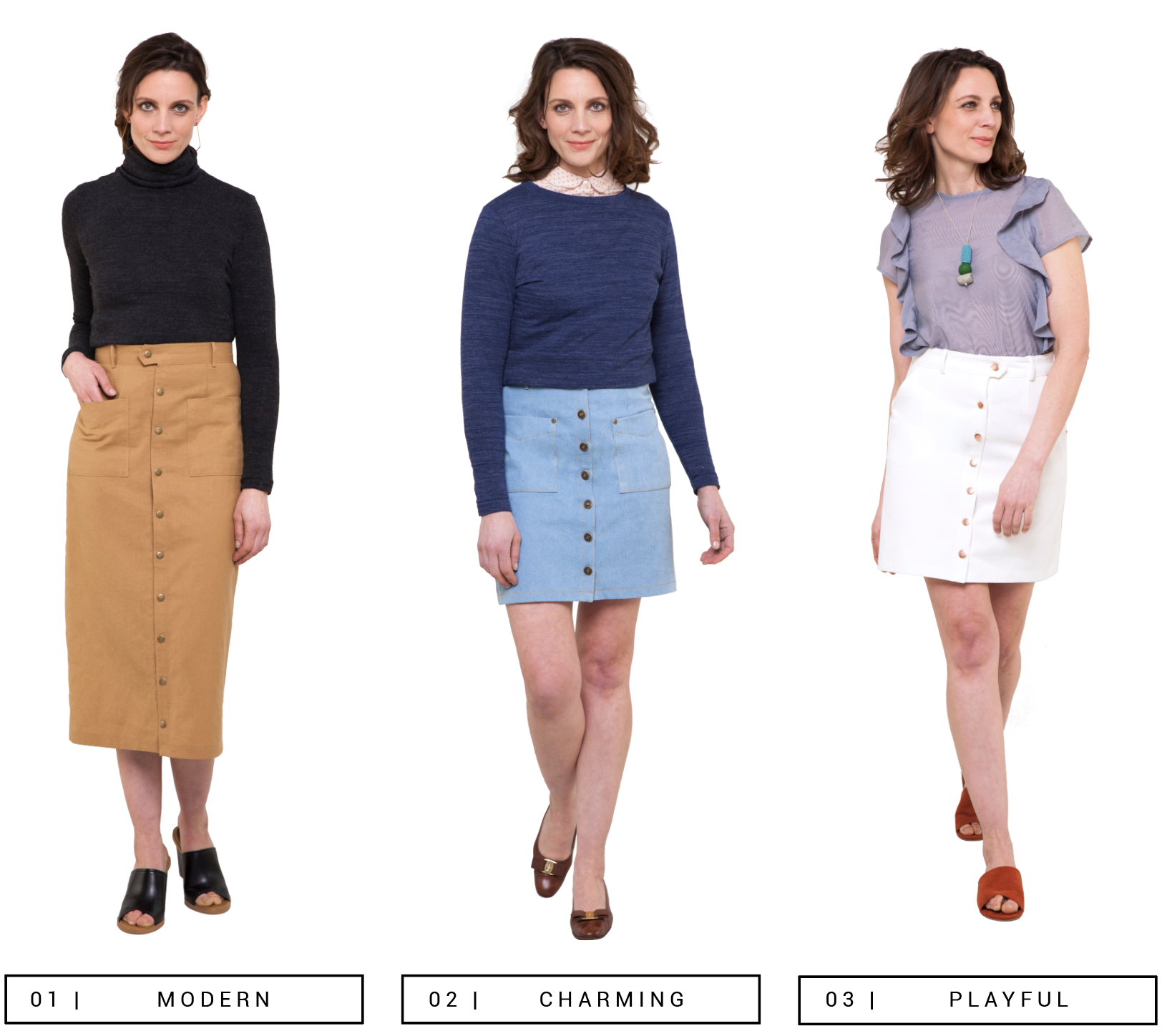 Seamwork patterns are designed with your wardrobe in mind. Each month we debut fresh new patterns that help you create a wardrobe that you truly love. Whether your style is modern, charming, or playful, we've got you covered.
Our patterns pair effortlessly together so that you can steadily build a closet full of clothing that reflects you and your personal taste. When you join Seamwork you get two easy-to-make patterns each month, helping you achieve the perfect me-made wardrobe.
Seamwork Style is here to inspire you to try new pairings and styles. Every month we mix our new Seamwork patterns with our existing closet of samples to create outfits for work and play.
This month, we styled Leonora to create three unique looks.
Download new patterns each month starting at $5.83
Use the techniques and ideas featured in each month's issue to create these and other quick & lovely projects.
Get Started