This week, I was visiting my local fabric store and came across a beautiful black knit with silver sparkles. It reminded me immediately of an image I'd saved of a gorgeous Ralph Lauren gown, a floor-length knit turtleneck in a metallic textured knit. I knew I could make something similar with this fabric and the Neenah dress pattern.
But I had reservations. Would I wear such a dress? Would it be appropriate to wear to work with a sweater, or would I feel ridiculous? Furthermore, was it worth adding to my sewing queue, when I was already purchasing fabric for two new projects?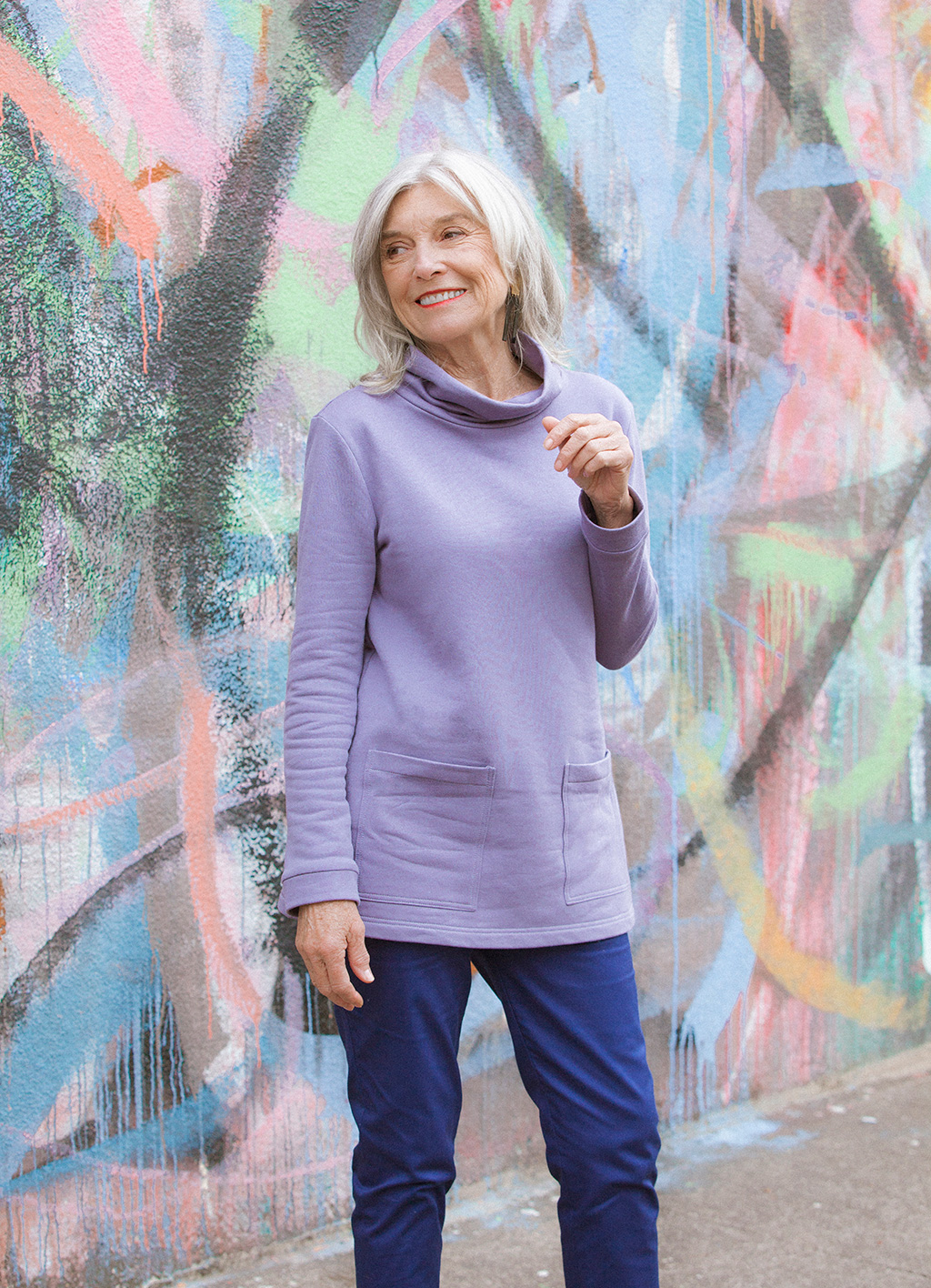 One of the biggest challenges many sewists face is making clothing that they are actually able to wear. It can be hard to choose between projects we're excited about because they are inspiring, special, or just plain beautiful and those that will get used day-to-day.
This is why it can help to get specific about the criteria you use to choose your projects.
Here's a hard truth we all have to accept: you can't make all the things. You can't buy every fabric that you love, and you can't make every project that inspires you. I've also discovered over time that I really don't need or want that much clothing in my closet. Even if I had time and money to sew all that I wanted to sew, I'd wind up with way more than I need.
But decision paralysis is real, and being forced to choose between projects I love can lead to some poor decisions—like buying fabric for everything so I can "decide later." Or giving up and making something totally different. Or compromising on an in-between version that doesn't make me happy.
So how do we overcome this?
The problem is that when we get in this frame of mind and start having difficulty choosing, we're in an emotional state. We're overwhelmed by all the choices, and fearful of missing out by giving up on one of them. This is a phenomenon known to psychologists as "loss aversion," and it's a powerful force in the human mind.
What we need is a method for narrowing our choices. For me, that method is a simple checklist of criteria that my projects must meet if I'm going to spend the time and money and closet space to create them.
Developing a list of criteria like this in the cold light of day rather than when you're overwhelmed with decision-making is enormously helpful. It gives you a set of guidelines to follow that simplifies the task of choosing. This eliminates stress, allowing you more mental energy for making appropriate decisions.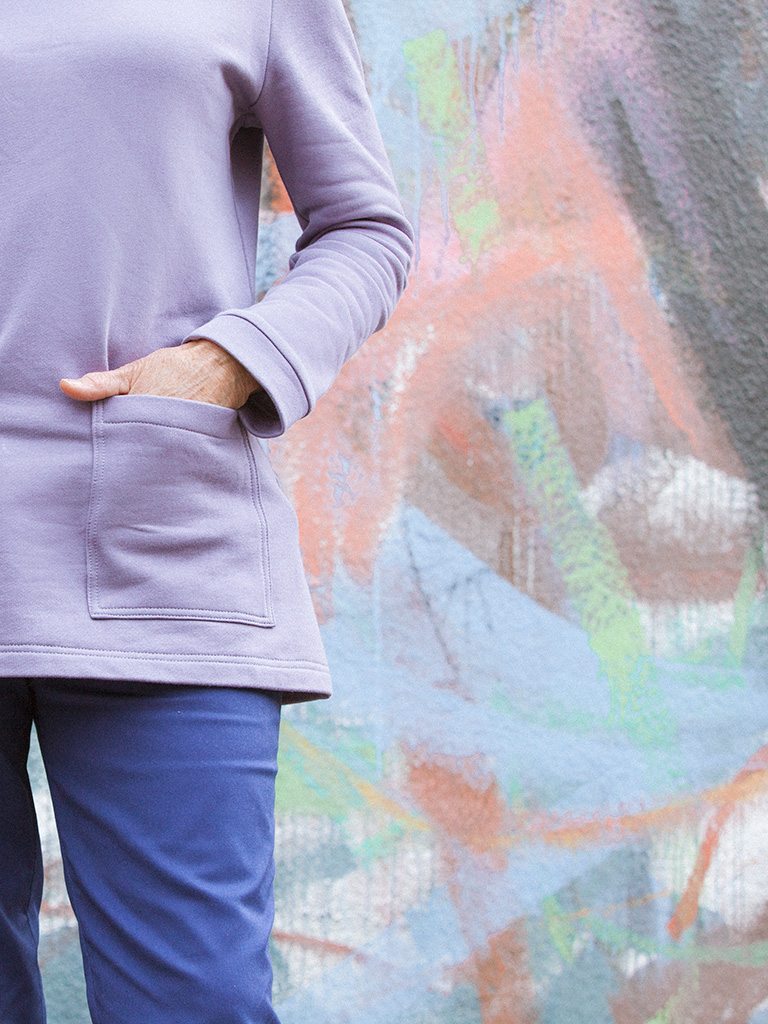 Define your contexts
Before creating your checklist of project criteria, make a short list of the various contexts within your own life. This might include things like work, school, childcare, social time with friends, special occasions, date night, sports, or anything else that requires different types of clothing.
From this list, eliminate anything you don't plan to sew for right now. For example, if you're an avid swimmer but don't plan on making your own Speedo replacement, you could safely ignore that context, at least in terms of sewing.
Once you have your list of contexts, you can define slightly different criteria for each. When you do this, you may find that some of these lists can be combined.
Define your criteria
For each context, make a checklist of the criteria a project must meet for it to be worthy of your sewing queue. You can include things like:
Physical attributes
Style
Level of comfort
How it makes you feel
Color palette
Versatility
You can update these lists over time. If you make something and don't end up wearing it much, think about why. The answer to that can help you refine your criteria and prevent similar issues from popping up again and again.
Use your lists
The most convenient place to keep your lists is on your phone, where you can access them from just about anywhere. You could also keep them in a notebook in your bag. The important thing is that you'll have access to them when you need them: whenever you're planning and buying for your projects.
If you find yourself having difficulty with decision making, refer to your lists and see if the project you have in mind fits your own criteria. You may find that a particular garment is completely impractical, or you may discover that there are ways you can tweak an idea to make it much more suitable for your life.
In my case, having a list like this made me realize that, as beautiful as that sparkly floor-length dress would have been, I'd get much more wear out of the same floor-length Neenah in a rich jewel-toned wool jersey. So that is what I decided to sew. Not only will I get more use out of this dress, but I'll also feel much more comfortable in it knowing it fits my style and my life.
Join the conversation!
Share your thoughts with our community on Instagram! Use the hashtag #seamworkwardrobe and tell us: Do you struggle in choosing between practical garments and more exciting or unusual ones?