The first issue of Seamwork went live on December 1st, 2014. In the last five years, we've explored many themes in sewing, celebrating the craft from all angles—from things like knits, florals, and lingerie to broader themes like family, power, change, and our bodies.
If you've followed along with us since the beginning, you've helped us create some really fun projects, from Design Your Wardrobe to the Seamwork Radio Podcast, our very own online Community where we can hang out and chat sewing with you, and the recent launch of our YouTube channel.
It wouldn't be much of a fifth birthday if we didn't have something brand new to celebrate, so we'd like to invite you into the Classroom! Our very first video class for the Audrey denim jacket starts today, and we'd love for you to sew a jacket with us.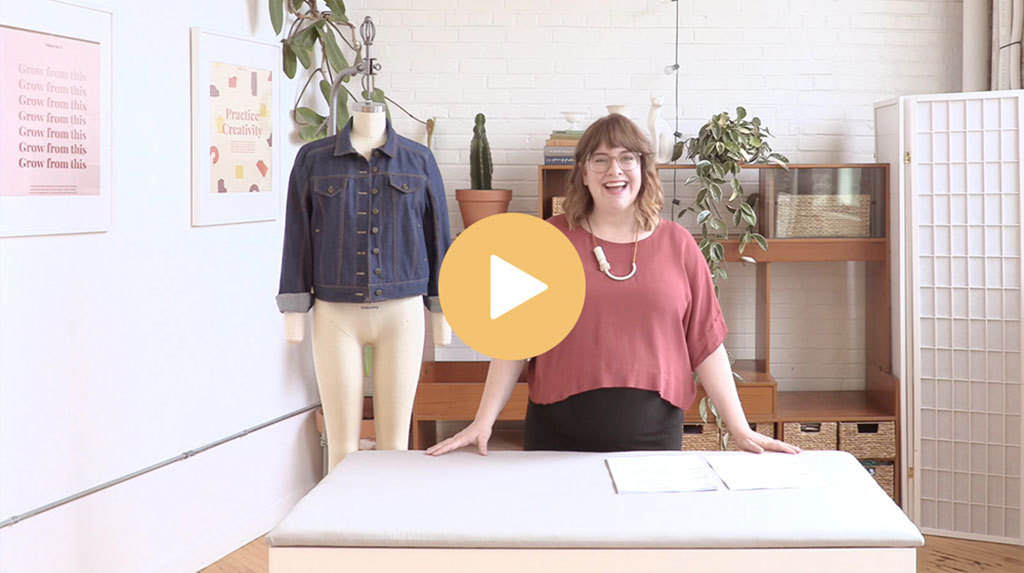 In this class, we'll show you how easy it is to sew a denim jacket when you take it step by step. You might recognize Haley, our pattern designer and a longtime writer and content creator for Seamwork. She's a fantastic sewing teacher, and you are in good hands as she walks you through choosing fabric and sewing a muslin, helps you tackle welt pockets, and gives you the confidence to hammer in some jeans buttons.
We hope you enjoy this new feature of your Seamwork membership—it's totally free with your membership—and this project would not have been possible if it weren't for all of your great ideas and suggestions.
As we wrap up the fifth year of Seamwork and get ready for year six, we want to thank you for all of your support over the years. Next year, you can look forward to some fresh content here in the magazine, as we return to those larger themes for each issue and share more of your stories each month.
Have an idea for an article you'd like to read? Or a pattern you'd like to see? You can always hop into the community to share your ideas with us. All of our best ideas have come from you.
Happy sewing from the Seamwork team!