Contributing Writers

Chelsea Miller
When she isn't pattern hacking, Chelsea is drawing step-by-step pattern instructions in Illustrator. As the Technical Illustrator here at Seamwork, she loves to make our instructions easy to follow and fun to read.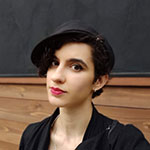 Emilia Bergoglio
When she is not busy in the lab, Emilia enjoys spreading the love of sewing with everyone around her. As a strong believer in the statement, "you can make that!", she is always looking for more things to DIY. You can find her on Instagram @emilia_to_nuno.

Meg Stively
Meg is here to help you. As the managing editor for Seamwork and the smiling face behind our social media, she loves to talk to you about how much fun it is to sew your own wardrobe.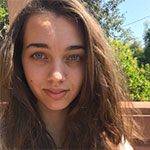 Riley Smith
Riley is a sewing fanatic and lit-nerd. She wants to sew, knit, read and write her way through life. She hopes to join others in the magic of creative expression and share her love of stories and sewing. You can follow her journey on instagram @sewitsmeriley.

Robin Ives
Robin dreams in patterns. When awake, she leads the Pattern Development Team here at Seamwork and is passionate about the importance of failing on a regular basis, sustainability, and having a well-stocked candy drawer.

Sarai Mitnick
Sarai founded Colette in 2009, and now handles strategy, communication, and creative direction. She is the author of The Colette Sewing Handbook and also hosts the Seamwork Radio podcast.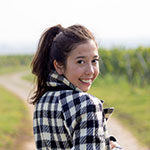 Saki Jane
Saki Jane has been sewing for over two decades, with a background in fashion and bridal design. Now, she finds pleasure in crafting her own wardrobe and sharing the joy of sewing with others through workshops and tutorials. You can find her work on Instagram and at her blog at www.sakijane.com.

Taylor Pruitt
Taylor has an eye for design. As the UX Designer for Seamwork and Colette she wants to make sure your online experiences are fun and enjoyable.
---
Credits
Staff
Amy Alan | Technical Editor
Areta Litwin | Sample Sewer
Chelsea Miller | Technical Illustrator
Farrah Dodson | Graphic Designer
Haley Glenn | Designer
Brittany Stanton | Sample Sewer
Kenn Wilson | Director of Operations
Meg Stively | Managing Editor
Robin Ives | Pattern Development Manager
Sarai Mitnick | Chief Executive Officer
Sienna Parfitt | Content Producer
Taylor Pruitt | UX Designer
Wallis Smith-Owens | Patternmaker
Photography
Beth Level | Hair and Makeup
Chelsea Miller | Stylist
Emily Bolles | Photography
Haley Glenn | Art Direction
Sky Velten | Model