Since we started producing this month's issue of Seamwork, our everyday lives have completely changed. We're sewing in isolation at the moment, and there are probably few people on earth who haven't been affected by what's going on with Covid-19. The sewing community has been bursting with creativity, generosity, and a heightened sense of urgency. It's an urgency many of us have tried to settle by sewing and keeping our hands busy, but some of us have needed to retreat from this hobby to focus on other things. Regardless of what's going on in your sewing room right now, here at Seamwork, we're here for you.
The Seamwork team is working remotely, and we want to be transparent about the fact that things might look a little different for a while. We canceled photoshoots, and we're having to get very creative about fitting new garments during the patternmaking process. The team is posting to our Instagram stories almost every day, so we can stay connected with you, and we set up a Slack channel if you just need to take a break and chat about sewing with makers from all over the world.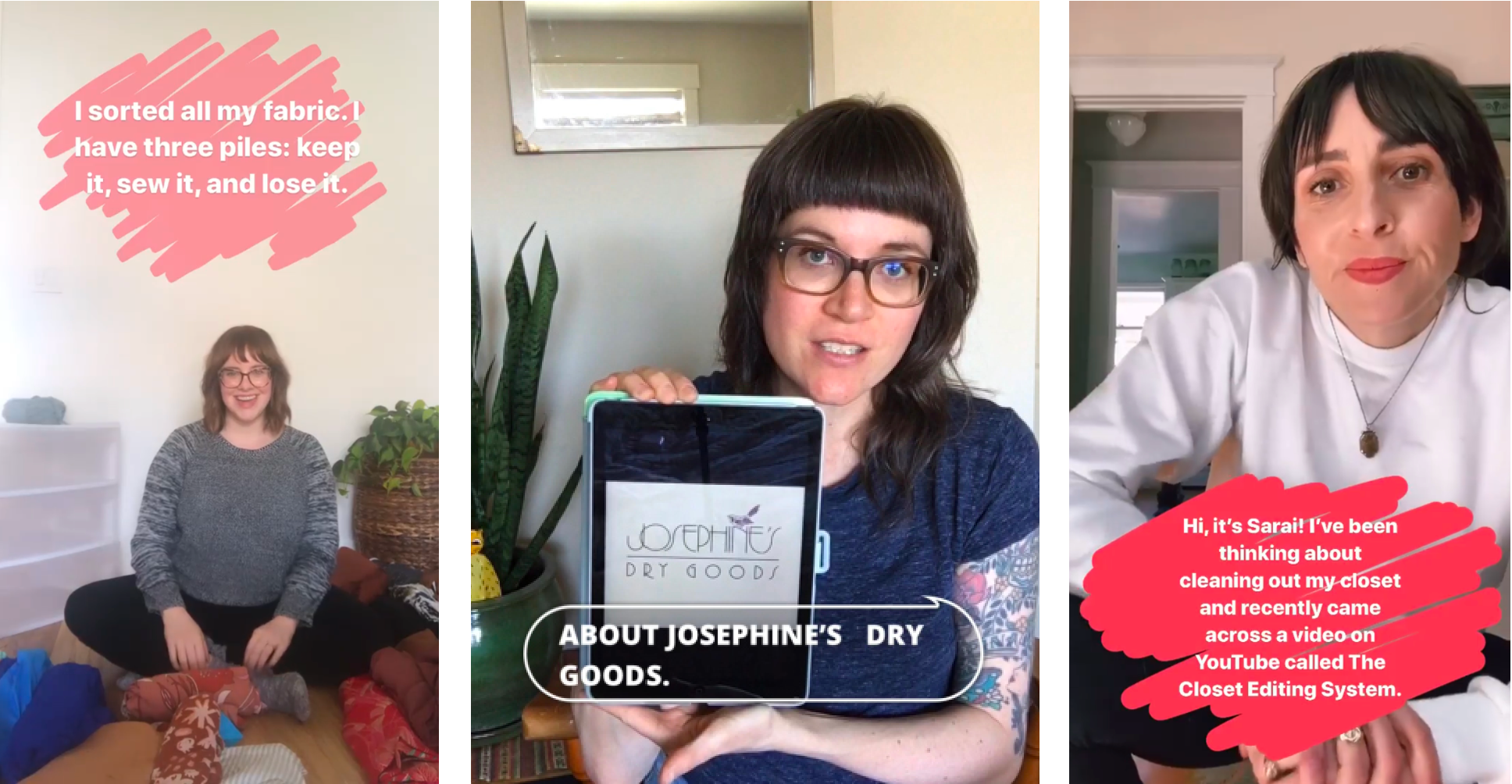 We just assembled a new video set in the studio, but now video production has moved to Sienna's home for the time being. Sarai is helping make some YouTube videos from her home (maybe we will get some bonus footage of her cats?), and I'm writing this letter from my kitchen floor with my eight-month-old baby in my lap.
We're working together as a team here at Seamwork in ways that we never imagined, and we're lucky to have this flexibility. No matter what, we're going to bring you as much regularly planned sewing as possible; it just might look a little different.
By the time this issue goes live, many things will have changed, so issue 65 of Seamwork is a reflection of what was happening at that moment. The theme for the issue is Confidence. We couldn't think of a better theme for two pants patterns in one month.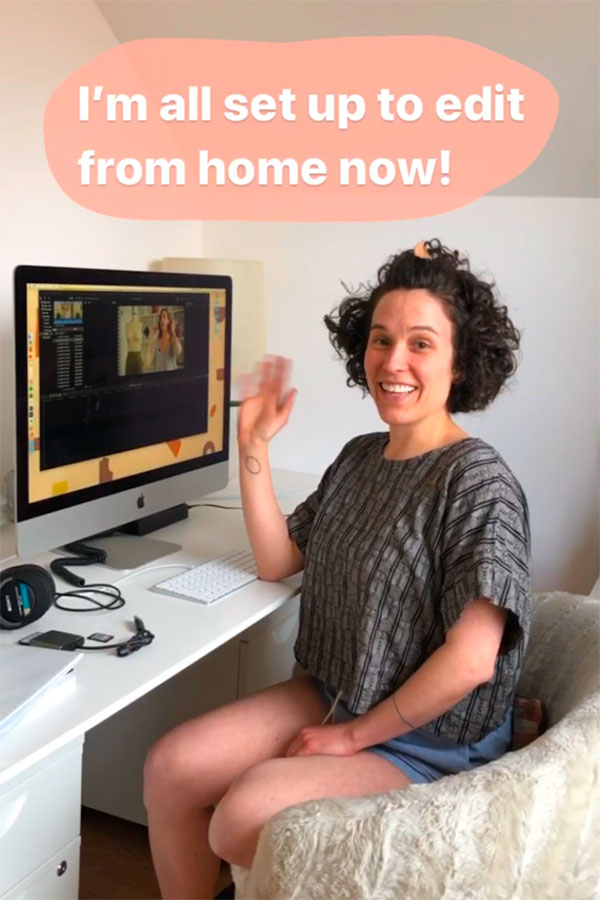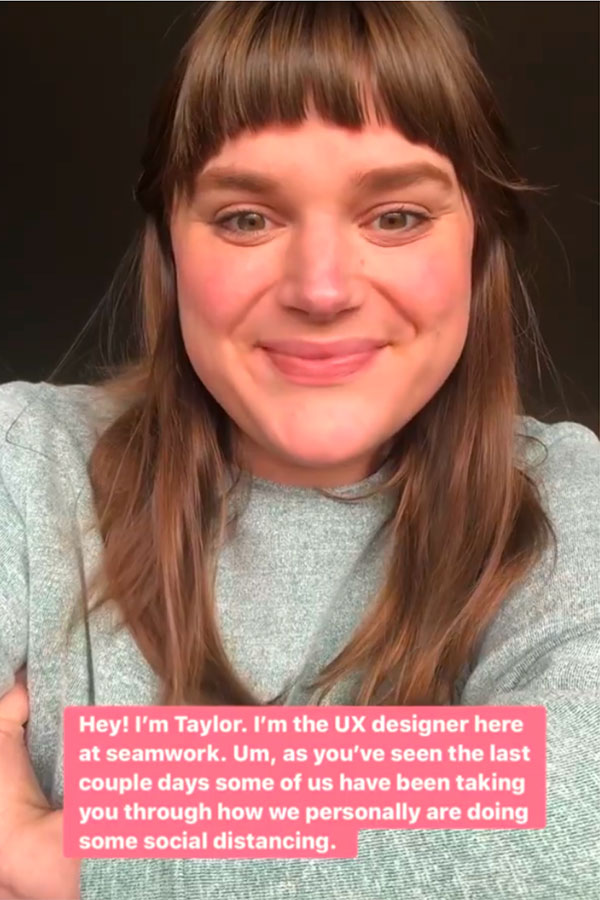 If you want to build some confidence, there really is no better project than pants. We have two new pairs for you this month, Nolan and Joss, and you can find even more pants in a round-up of some of our favorite Seamwork pants patterns.
The new class in the Classroom is called You Can Sew Pants. It walks you through each step to sew the Nolan pants. It's our first "live" class we put together for the new pattern launching that same month, and filming was interrupted by the changes of Covid-19. Sienna and Robin wrapped up the class six feet apart from one another before we had to close the studio, and they pulled extra hours to make sure that we could still have a class for you on the 1st of April.
Sarai put a call out to keep our favorite brick and mortar fabric shops in mind right now. You can read her letter here.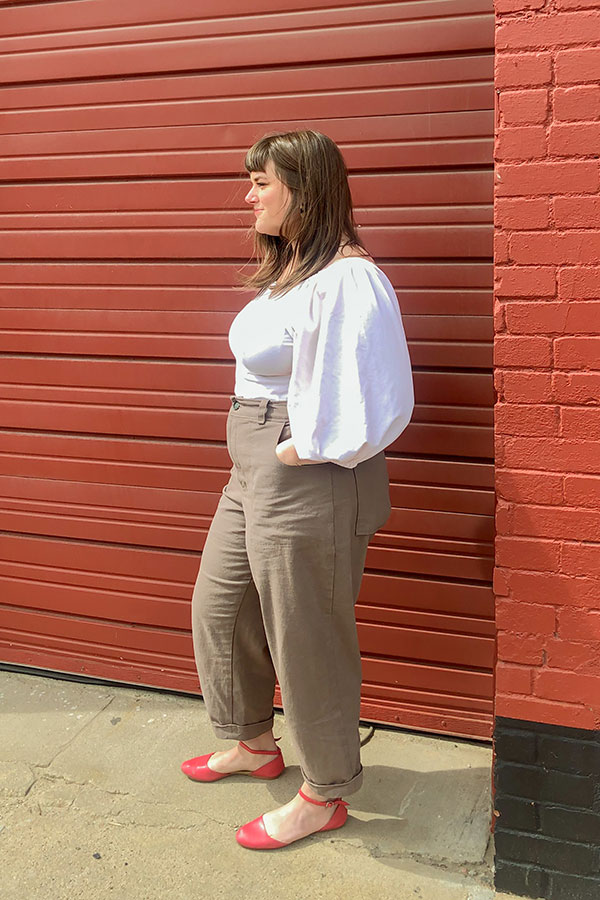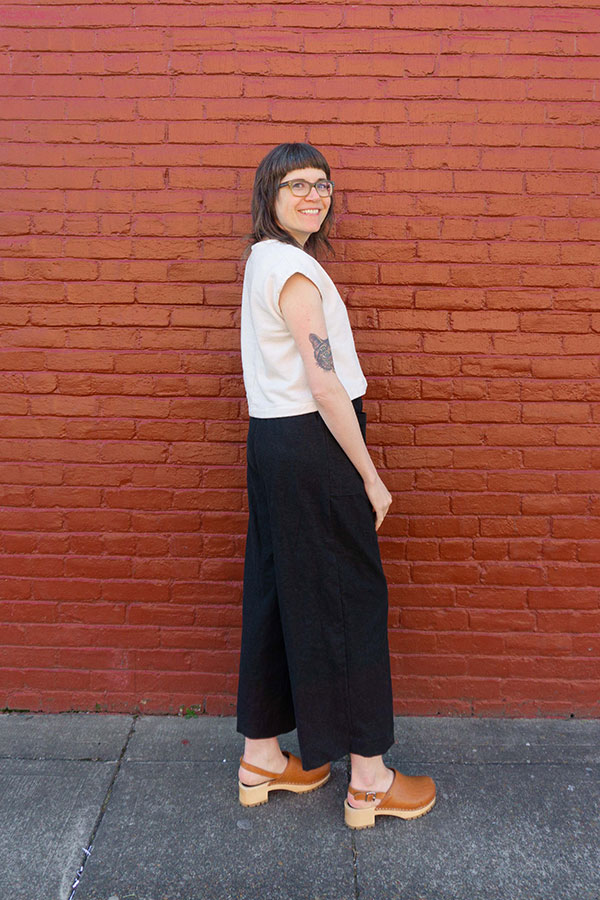 Taylor and I both sewed this month's patterns, and took pictures in our neighborhoods, practicing social distancing. Taylor writes about how she found confidence in her pants-fitting skills while sewing Nolan, and I wrote about why I don't like the word flattering to describe my elastic-waisted pants while I was sewing Joss.
Saki penned a lovely essay about embracing mistakes as you build your sewing skills. It's always refreshing to read about how professional makers still slip up like the rest of us.
Take some extra time for self-care this month, and happy sewing!

Meg
Managing Editor