"…When a man is tired of London, he is tired of life; for there is in London
all that life can afford." — Samuel Johnson, September 20th, 1777.
London is one of the world's most vibrant and diverse cities. Three hundred different languages are spoken by nearly nine million inhabitants in this melting pot of history, culture, and creativity. London is also a fashion capital whose Fashion Week ranks alongside Paris and Milan, with celebrated British designers like Stella McCartney, Matthew Williamson, and (the late) Alexander McQueen offering something brave and rebellious to counter couture traditions.
Inspiration
Year round, there's plenty to get your creative juices flowing. Among its halls of art and design, the Victoria and Albert Museum has several beautiful, permanent Fashion collections spanning four centuries, and is also home to the national collection of textiles and fashion, covering almost all techniques, including print, lace, embroidery, costume, and tapestry.
The Museum of London also houses permanent dress and textile collections, dating from the late medieval period to modern day, and reflecting the importance and diversity of fashion and clothing in the city.
The Fashion and Textile Museum offers varied exhibitions and runs short courses as well. Check online first, as the museum closes temporarily to change installations.
Shop Central
The city's narrow streets and beautiful architecture are steeped in rich history. Leave behind Oxford Street chaos and detour down Berwick Street into the heart of Soho. This street, boasting several original buildings from the 1730s, has been home to the fashion and textile industries for 100 years; it started as a row of guinea gown shops and later gained a reputation for its exotic costume fabrics and haute couture silks. Virginia Woolf supposedly visited to buy "slightly flawed" silk stockings!
Today, Borovick Fabrics, established in 1932, and Top Fabric, who run a trio of stores here comprising The Berwick Street Cloth Shop, Broadwick Silks, and The Silk Society, still offer high quality fabric. Find fresh, unusual materials at Misan Brothers and cottons, linens, and trims from The Cloth House. Then get your haberdashery fix from Klein's wealth of trims, buttons, and fastenings.
While you're here, stop by MacCulloch and Wallis on Poland Street, who have been supplying the fashion industry from the same building since 1902. The recent revamp has made this place more enchanting than ever. Don't miss their basement of zips, beads, buttons, and millinery materials.
What visit is complete without a trip to Liberty, tucked away on Argyll Street. In 1875, Arthur Lasenby Liberty opened a store filled with ornaments, fabric, and art inspired by the exotic and mysterious Orient. The iconic storefront was built in 1924 from the timber of two ships, the HMS Impregnable and HMS Hindustan. The fabric hall at Liberty is a sea of prints, now available on anything from silk to cord.
On Great Titchfield Street is Fan New Trimmings, an unassuming storefront hiding a hoard of ribbons, beads, feathers, crystals, and buttons. Slightly further West, on Marylebone Lane, VV Rouleaux offers upmarket millinery supplies and ribbons.
Perhaps surprisingly, the capital's largest Liberty collection is actually found in the grotto-like galleries of Kensington's
Shaukat
. These pretty prints cost a pretty price, but adorn the shelves in such perfectly folded, pre-cut lengths…
Shop East
If you'd rather rummage for remnants than for your credit card, try the East End. Heavily bombed during World War II, the area was rebuilt in the 1940s and 1950s. Today, Asian, African, Caribbean, and Mediterranean communities lend the area unique flavors and colors.
Stroll along Brick Lane Market on a Sunday to find cheap, unusual fabrics in stores wedged between Indian restaurants and Jewish cafés. You can't shop here in a hurry — you've got to go with the flow! At the northernmost end you'll find Spitalfields Market, in the same spot since the seventeenth century, before which the site housed a rural (yes, really!) hospital. Don't miss nearby Pongees, who specialize in silks.
Turning south again, you'll find Petticoat Lane Market, which hits full swing on a Sunday. A thousand stalls offer everything from fruit to furniture. Give up Googling "Petticoat Lane," which doesn't exist anymore — the Victorians were so flustered by the undergarment reference that they changed it to Middlesex Street!
Turning north, Dalston is home to Ridley Road Market's 180 stalls (open Monday through Saturday). Brave shoppers can take home shellfish, pig's trotter, or exotic fruits! Tucked away behind the stalls is Dalston Mills Fabric, a tiny storefront that opens into an Aladdin's cave. You may need to ask for help, with bolts stacked to the ceiling, a hidden upstairs, and tucked in corners!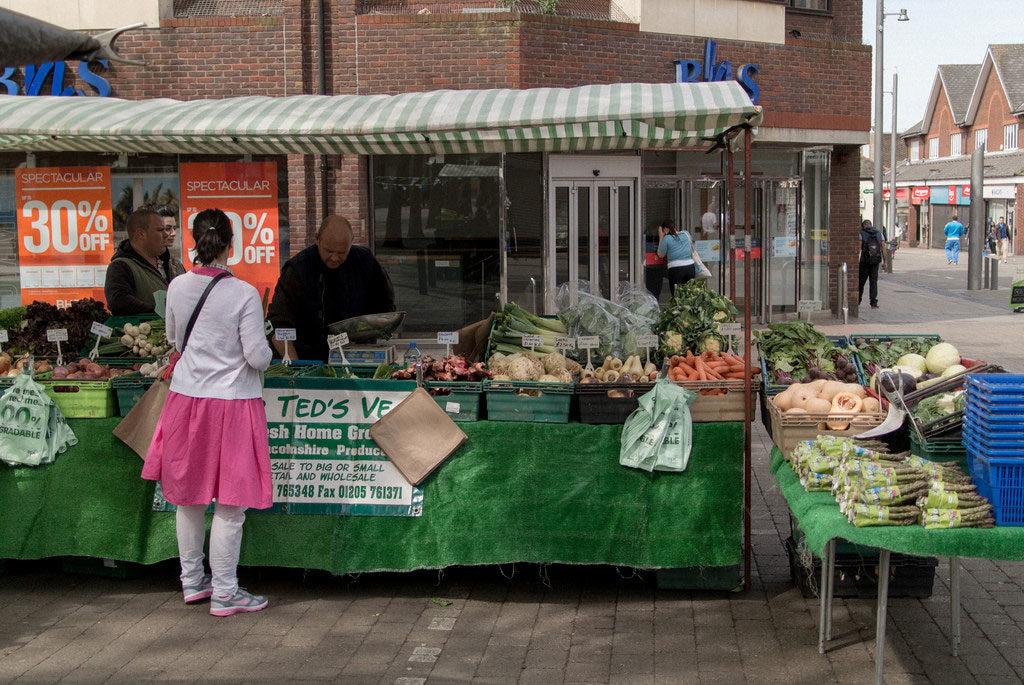 If you're roaming further afield, visit Walthamstow Market, the longest outdoor street market in Europe, dating from 1885. Several fabric shops line the High Street and market stalls, offering fabric off the roll from £2 per meter.
Shop West
The West End offerings are just as varied. In Paddington, Joel & Son specialize in haute couture fabrics. Originally a 1940s stall, run by a North London tailor who sold surplus parachute fabric for shirts, the store opened in 1979 and now boasts a Royal Warrant.
Whatever your budget, you'll find something on Goldhawk Road. A selection of stores on this stretch of street offers a diverse range for reasonable prices, amid eclectic cafés and restaurants.
Other
There's no shortage of things to do in this bustling metropolis. But if throngs of tourists queuing for Madame Tussauds is not your scene, try some of these gems instead…
Walk along Regent's Canal, a hidden waterside route through the heart of London. Completed in 1820, at the advent of the railway era, this risked being a redundant enterprise, but did go on to play an important transport role until the 1960s. Today, its towpath will take you through spirited Camden, eclectic Islington, and the arty East End. Keep your eyes peeled for Banksy!
For a kaleidoscope of blooms and blossom, take a trip to the Columbia Road flower market (open on Sundays). Get the pick of the bunch by arriving with the dawn light, or turn up as things wind down (2-3pm) for some bargains.
Finally, ditch the Leicester Square multiplexes for a film at one of London's indie screens. L'Institut Français' Ciné Lumière has special screenings year round. Grab a sofa and a glass of wine with your flick at Genesis Cinema's, Studio 5. Or visit the home of the British Film Institute at BFI South Bank.
A Final Tip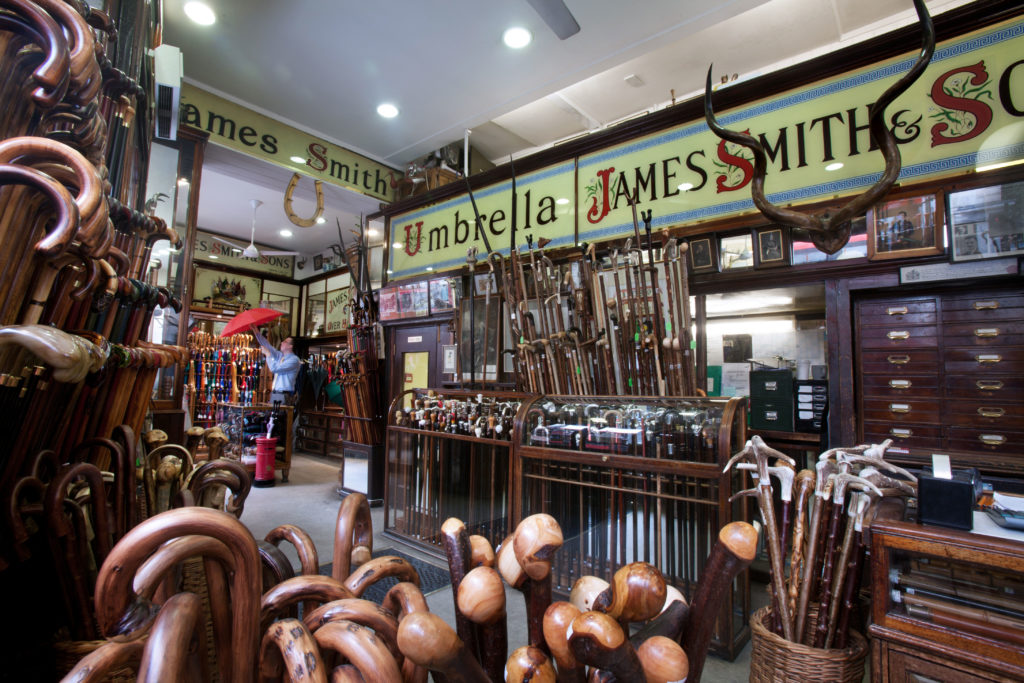 London is enormous, so this is not an exhaustive list but rather somewhere to start. And British weather is notoriously unreliable, so pack an umbrella, or pick one out at world-famous James Smith & Sons!