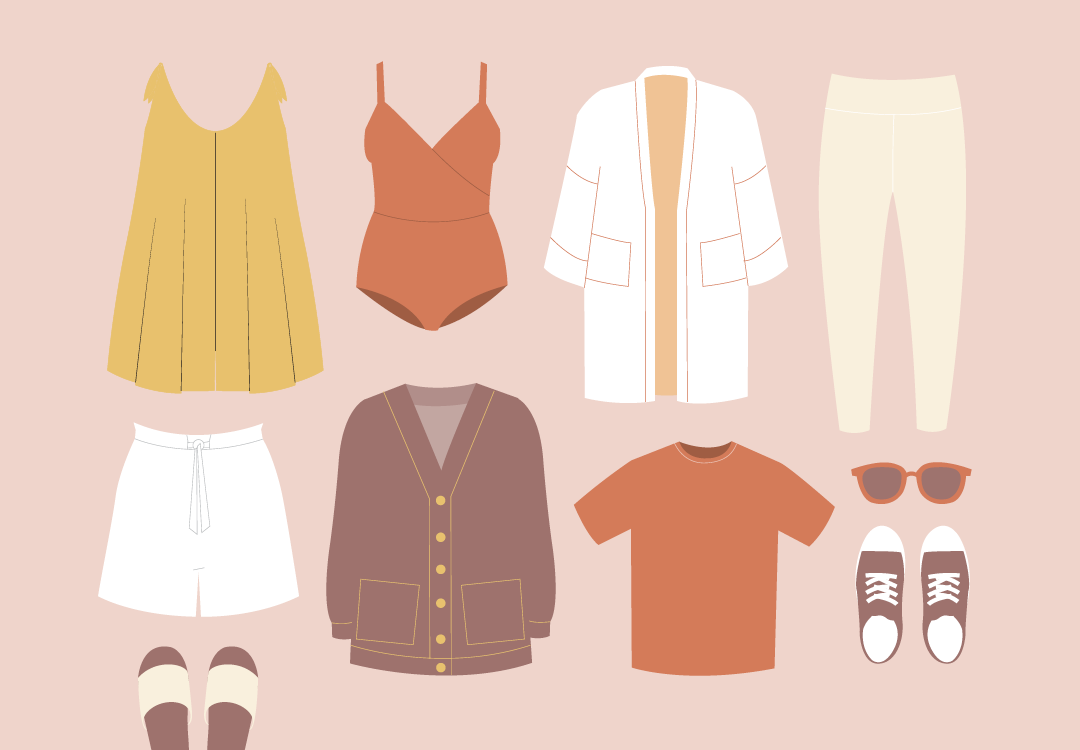 June is finally here, which means summer is about to be in full swing in the Northern Hemisphere. There is nothing like the warm sun tingling on my skin to get me in the mood to be creative with my wardrobe. Every summer, I like to have a go-to dress that I can dress up or down, depending on the occasion. This year I'd like to spice things up a bit, so I am looking for a ready-for-any-occasion romper instead! I invite you to join me in getting your glow on by sewing this saucy summer capsule highlighting the Kari romper.
This romper features a trapeze fit, scoop neckline, and a beautiful shoulder tie detail—making it a show-stopping statement piece and the perfect base for this summer capsule. It even has pockets! Follow along with me as I style this eye-catching romper with some of my favorite summery Seamwork patterns.
Outfit 01:
Kari, Crosby, Slides, Sunglasses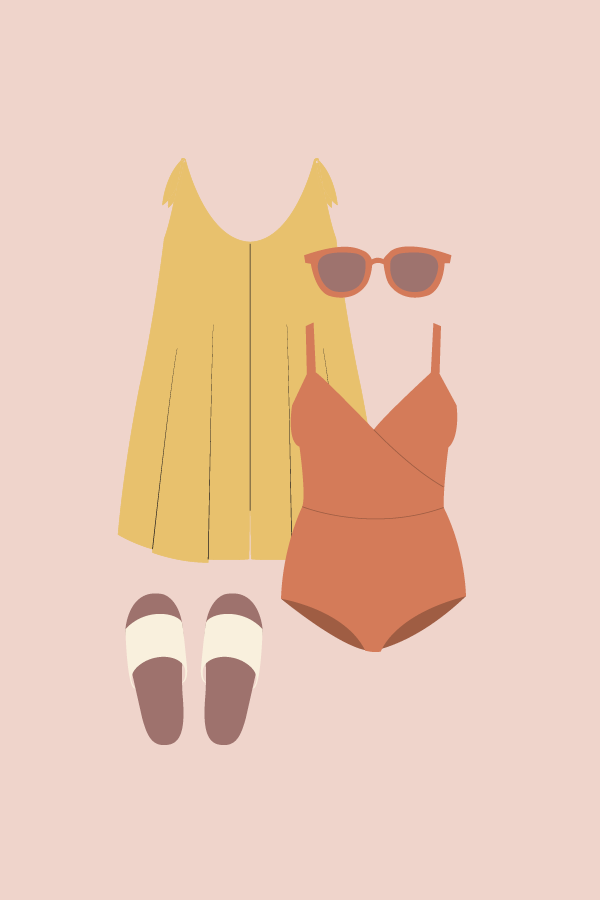 One of the things I love most about this romper is that it doubles as a swimsuit cover-up! Slip Kari on over the Crosby swimsuit, and you'll be ready to go wherever the summer breeze takes you.
Outfit 03:
Kari, Jane, Chucks, Sunglasses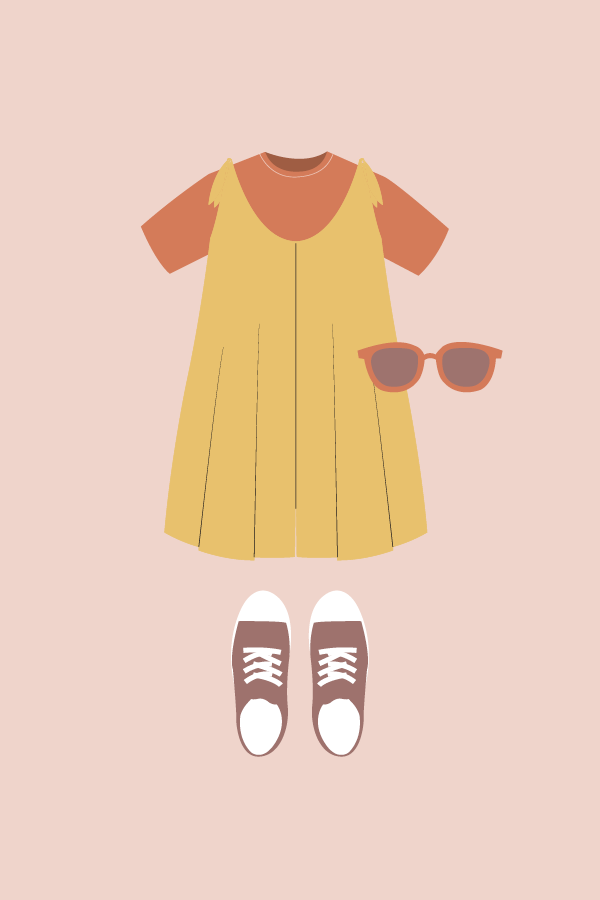 For a fun layered look and some additional texture, you can layer the Jane T-shirt underneath this romper. Finish off this summer outfit with chucks and, of course, your favorite sunglasses!
Outfit 04:
Kari, Slides, Sunglasses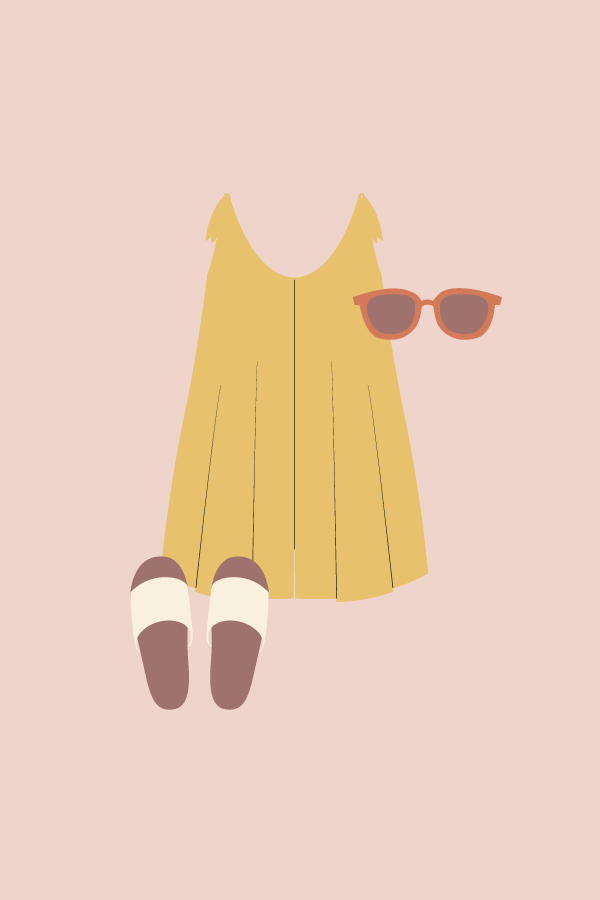 Looking for a zero-fuss outfit for those blazing hot summer days? Simply pop on the Kari romper, slip on your slides and go! Just don't forgot to grab your sunnies as you head out the door.
Outfit 05:
Kari, Quince, Slides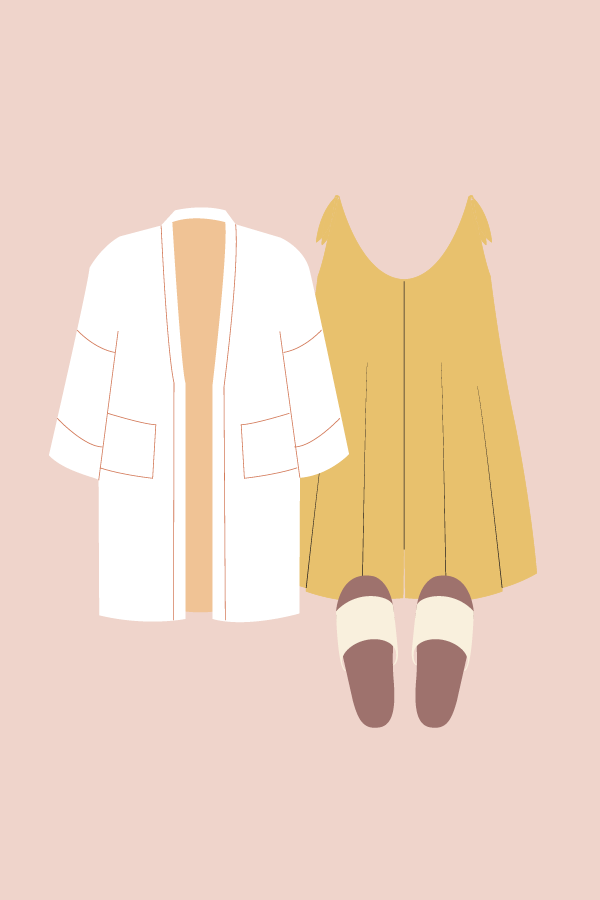 The Quince day robe is the perfect accompaniment to Kari because of its loose fit and breezy silhouette that mimics the trapeze shape of this romper.
Outfit 07:
Crosby, Miller, Slides, Sunglasses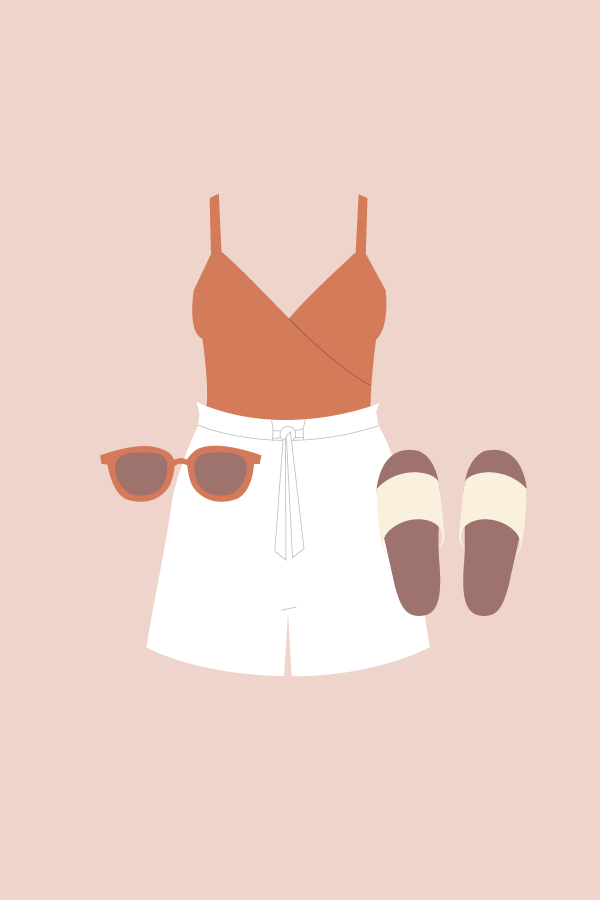 Another laundry day outfit that is perfect for a day by the water is the Crosby swimsuit with the Miller shorts. These shorts feature a paperbag waistline which makes them a breeze to take on and off and super comfortable!