It's so satisfying when your stripes and plaids perfectly line up as you stitch and press your seams. Plaid matching seems tricky, but with a few simple tips, you'll be able to skillfully plaid match your next sewing project.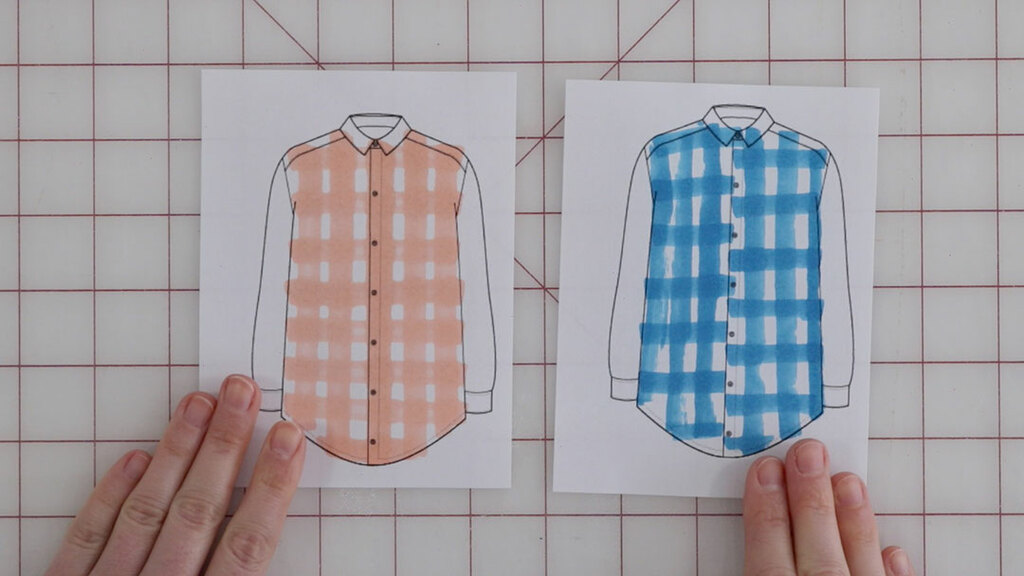 Almost all matching happens in the cutting phase, so get ready to play with your pattern pieces. Keep reading for ten tips to match your plaids and stripes—or watch the video on our YouTube channel to see these tips in action.
10 Tips for Matching Plaids and Stripes
Tip 01: Purchase little extra fabric. Your pattern's instructions might direct you to purchase additional yardage if you're using printed or napped fabric—like stripes, plaids, prints, or velvet. This extra fabric will allow you to match everything up. Plus, if you buy a little extra, you can do little experiments to see how certain areas like a shirt placket will come together.
But how much extra fabric do you need? Generally, for small patterns, purchase an extra half yard, and for large patterns, pick up a full yard.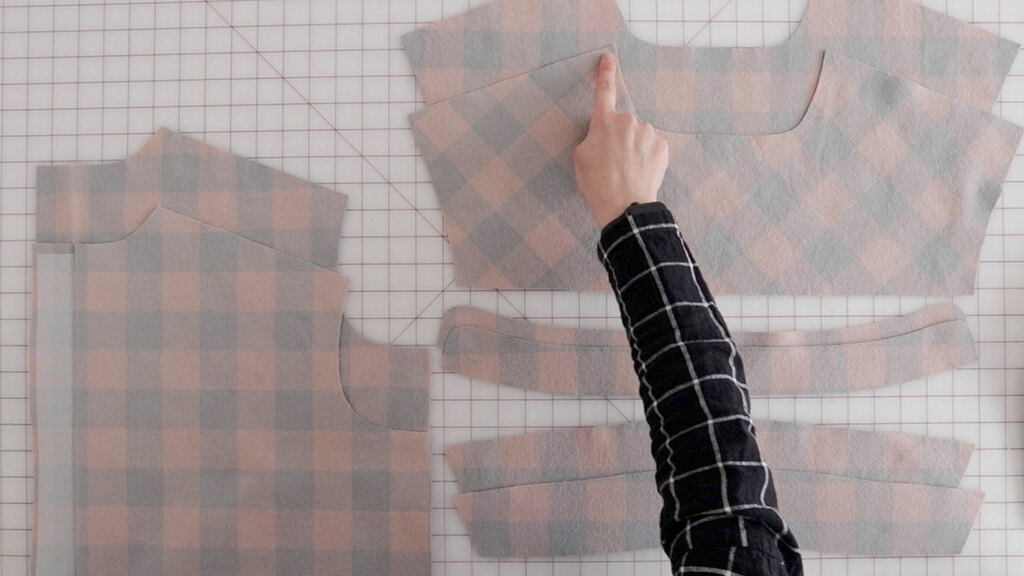 Tip 02: Prioritize which seams you want to match. It's often impossible to match every single seam, but you can rank which seams are most important to you. If you aren't sure, order them by how visible they are. The center front and back are good places to start, but you can also match the sleeves since they're highly visible. If the garment is sleeveless, try to cut out pieces so that the stripes or plaids go around your body in a continuous line and match at the side seams. If possible, you can try to match the shoulders for some impressive plaid matching.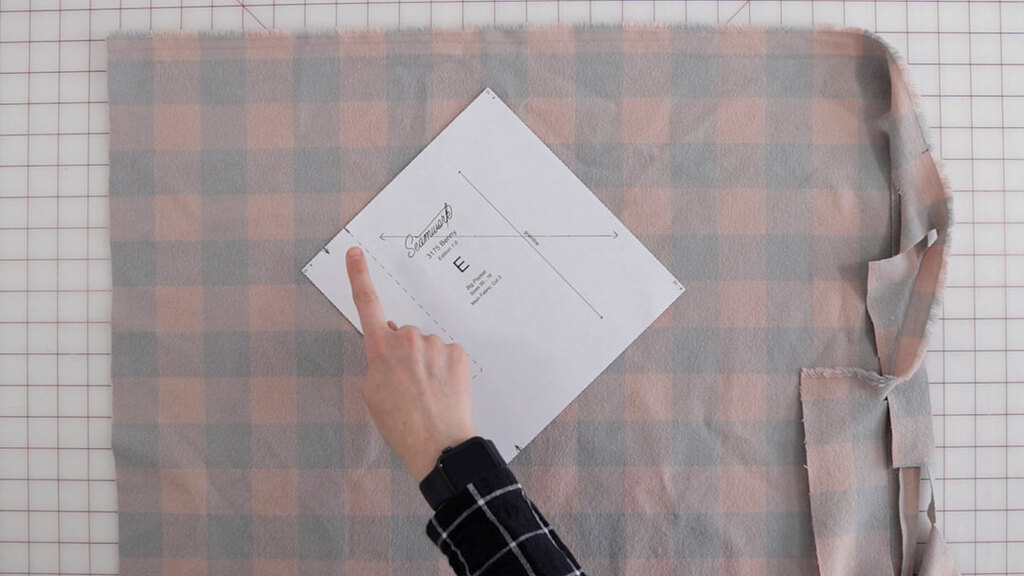 Tip 03: Cut some pieces on the bias. If your pattern has a lot of pieces, cutting some of them on the bias will save you time—and it looks really nice!
You'll notice bias-cut pieces on many ready-to-wear shirts, like the back yokes, pockets, and plackets. It's a really classic look and draws attention to the lines of the garment instead of obscuring them. Sleeve cuffs, plackets, collars, and collar stands are fiddly areas that can stretch out and become hard to sew on the bias. Just match these areas as best as you can and move on.
Tip 04: Use tracing paper. To help visualize how the plaids or stripes will look on your pieces before cutting them out, use tracing paper. Since it's transparent, you see the plaids, stripes, or prints on the fabric below.
Tip 05: Draw seam allowances on your pattern pieces. Why would you need to draw the seam allowances? You want your plaids and stripes to match at the seam where they are sewn, not at the raw edge. This tip can save you some disappointment when you go to sew.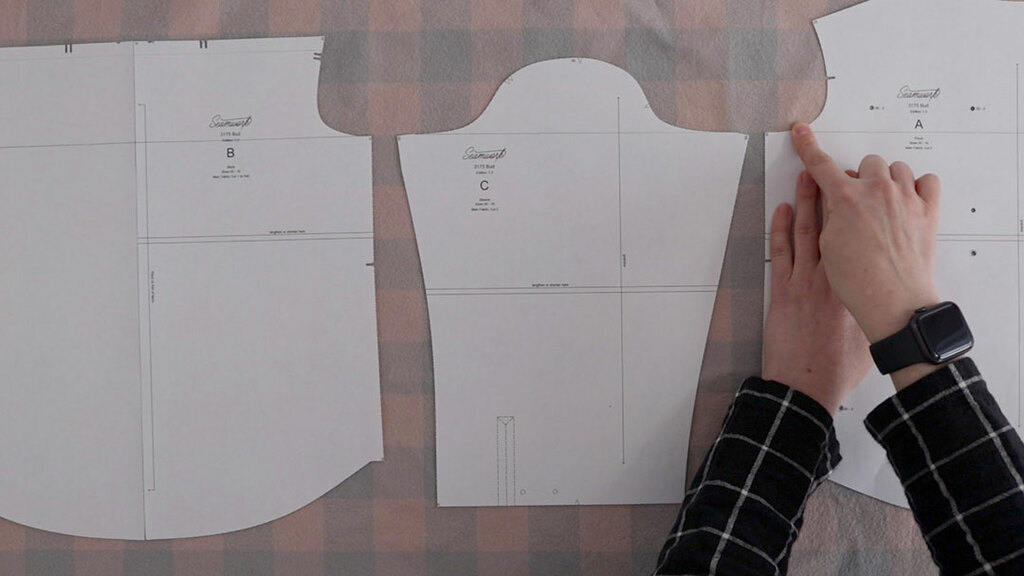 Tip 06: Draw match lines on your pattern pieces. To really ensure your lines match, draw some points on all the pattern pieces that you can align when you cut.
For example, since patterns are drafted for the underarm points to meet, drawing a straight line connecting these points across the front, back and sleeves is a quick way to make sure your plaids meet on these pieces. You can also use the notches on the side seams as points to match.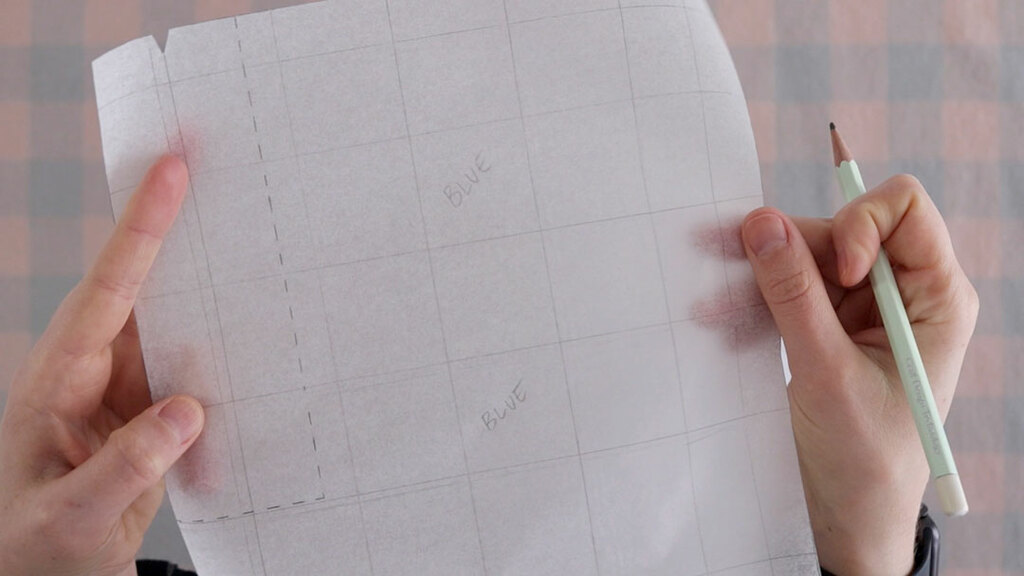 Tip 07: Draw the fabric's pattern on the pattern pieces. Use a soft lead pencil to trace the images that are on the fabric onto the paper pattern. This is especially helpful for the next tip.
Tip 08: Cut pieces flat. Cutting pieces on the fold is challenging when trying to match plaids and stripes. Instead, cut out your pieces flat to ensure every line is where you want it. This can also save you from needing to buy a lot of extra fabric.
Tip 09: Take some extra steps when sewing. While sewing your pieces together, use more pins than usual, and take the time to pin carefully. It is a good idea to baste and make corrections before sewing those highly visible seams, especially when working with knits or slippery fabrics.
Sometimes you might have to move the piece up or down by an eighth of an inch to keep the pattern matched. Don't worry, as this will often fall in the seam allowance and won't affect the garment's construction. You can also move patch pockets a little if you didn't cut them out perfectly—no one will ever know.
Get this tool: A walking foot can help feed your fabric evenly and ensure that your stripes and plaids stay lined up.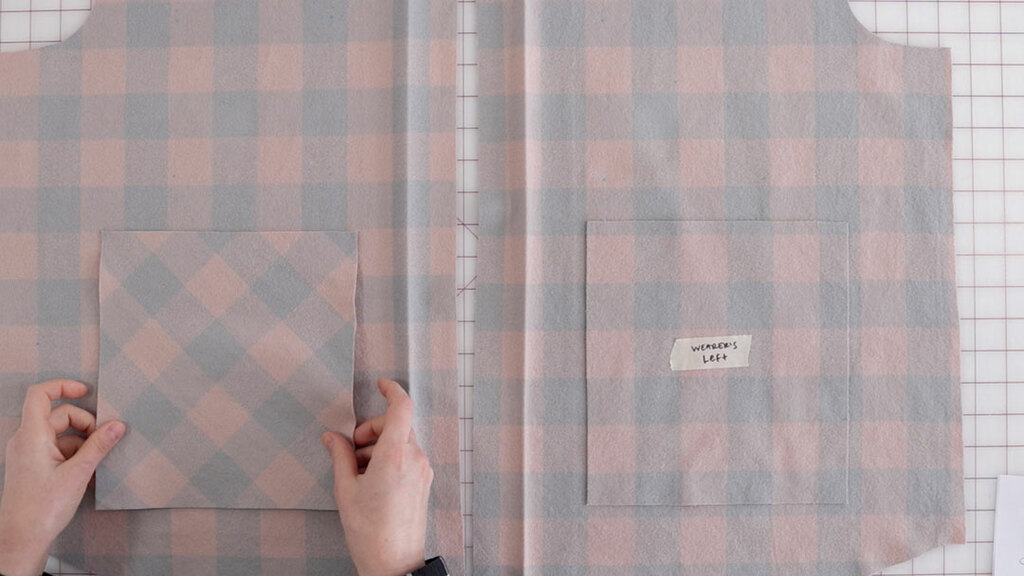 Tip 10: Practice. Matching plaids, stripes, and large prints is not as hard as it sounds, but it can feel daunting and time-consuming. You might end up figuring out how to match through trial and error. So remember to take your time, have fun, and know it's okay if things are a little off. Odds are, you are the only one who will notice.
Love the article? Pin it for later.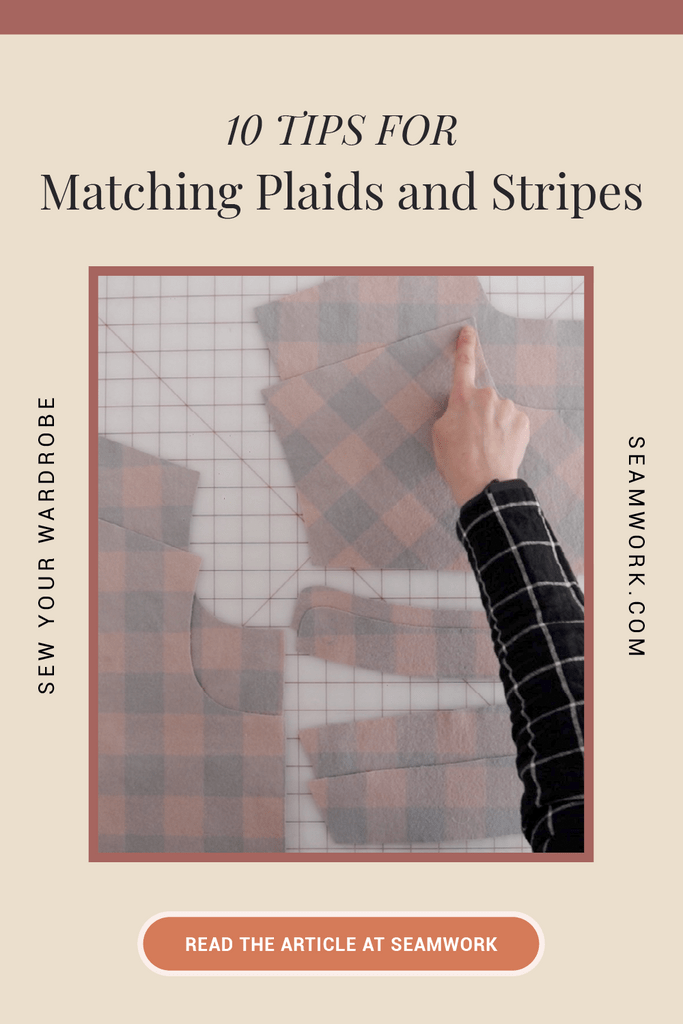 Join the Conversation
Sign in or become a Seamwork member to comment on this article.