We've asked thousands of people what their biggest challenges are with sewing. And we noticed a lot of themes.
Many of you need help with planning your sewing, deciding what to sew, staying organized, and knowing where to start when learning new skills.
So we created these 5 tools to help with those problems.
In this video, Sarai gives you a tour of 5 of our most popular downloadable sewing freebies here at Seamwork. These downloadables are packed with information to help you sew, whether you're a beginner or you've been sewing for a long time.
Sewing Supplies: A Beginner's Guide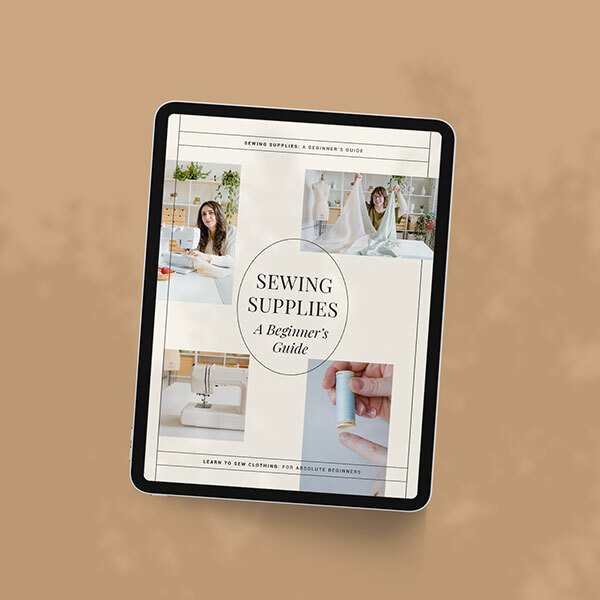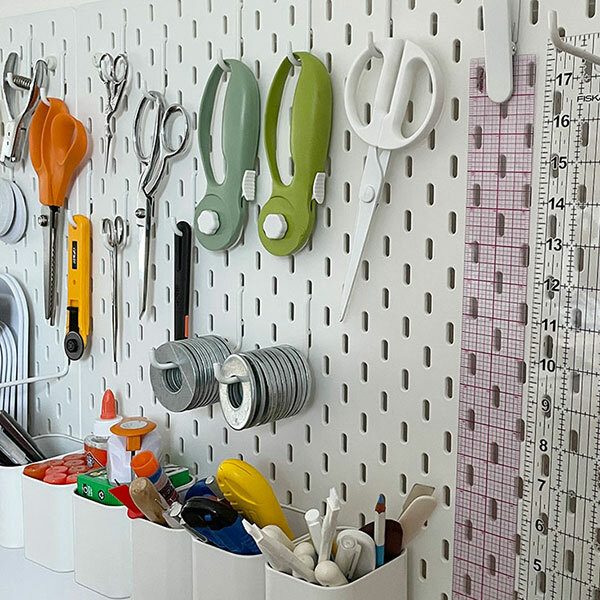 Our Sewing Supplies: A Beginner's Guide is a free downloadable that covers the tools, equipment, skills, materials, and patterns you need to start sewing your own clothing.
It has a ton of information, including:


A guide to buying a sewing machine


A list of all the essential sewing tools (plus the nice-to-haves for later)


A checklist of the foundational sewing skills you'll use all the time


Plus info about the best garment fabrics and Seamwork patterns that match


This is a freebie that accompanies our Learn to Sew Clothing: for Absolute Beginners course so you can get a taste of the kinds of things you'll learn in that course (and you'll learn a lot).
Download the Sewing Supplies: A Beginner's Guide here.
A Fitting Journal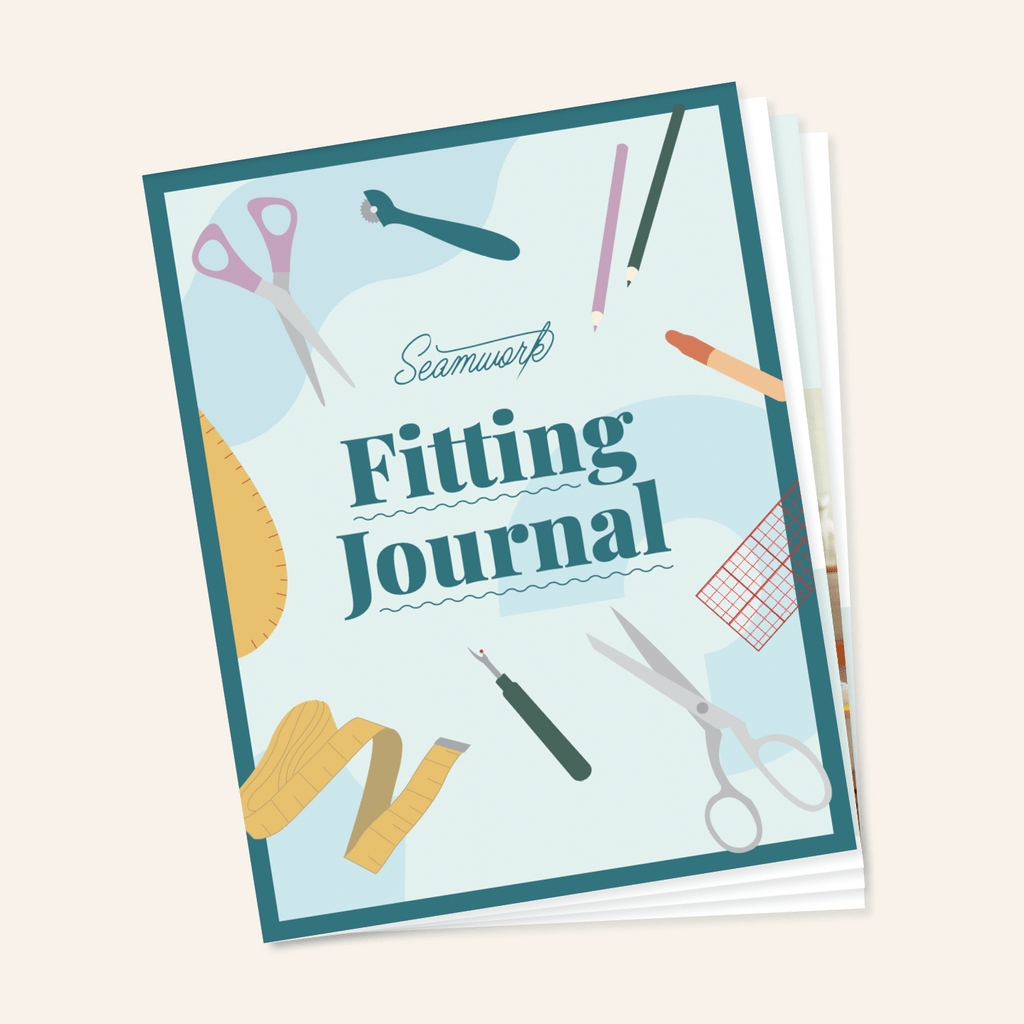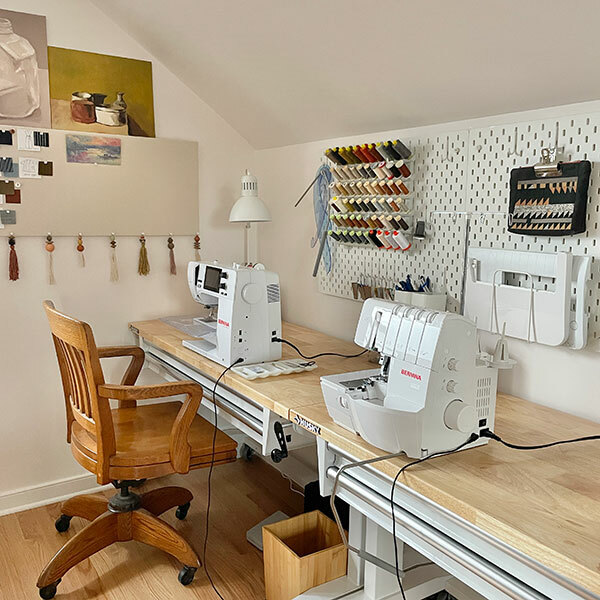 The next freebie is helpful if you have a bit more experience with sewing and you want to learn more about making fit adjustments.
Fitting is one of the most challenging parts of sewing, but we have a free fit journal that can help.
This free Fitting Journal walks you through a simple fitting process and includes worksheets for taking and comparing measurements, choosing your size, and making adjustments.
The cool thing is that using it over time really helps you to find your fit! If you want to make the most of it, watch our How to Fit With Confidence class, taught by Haley. It's a free class for Seamwork members, covering all the resources in the journal and more.
Download the Fitting Journal here.
A Sewing Planner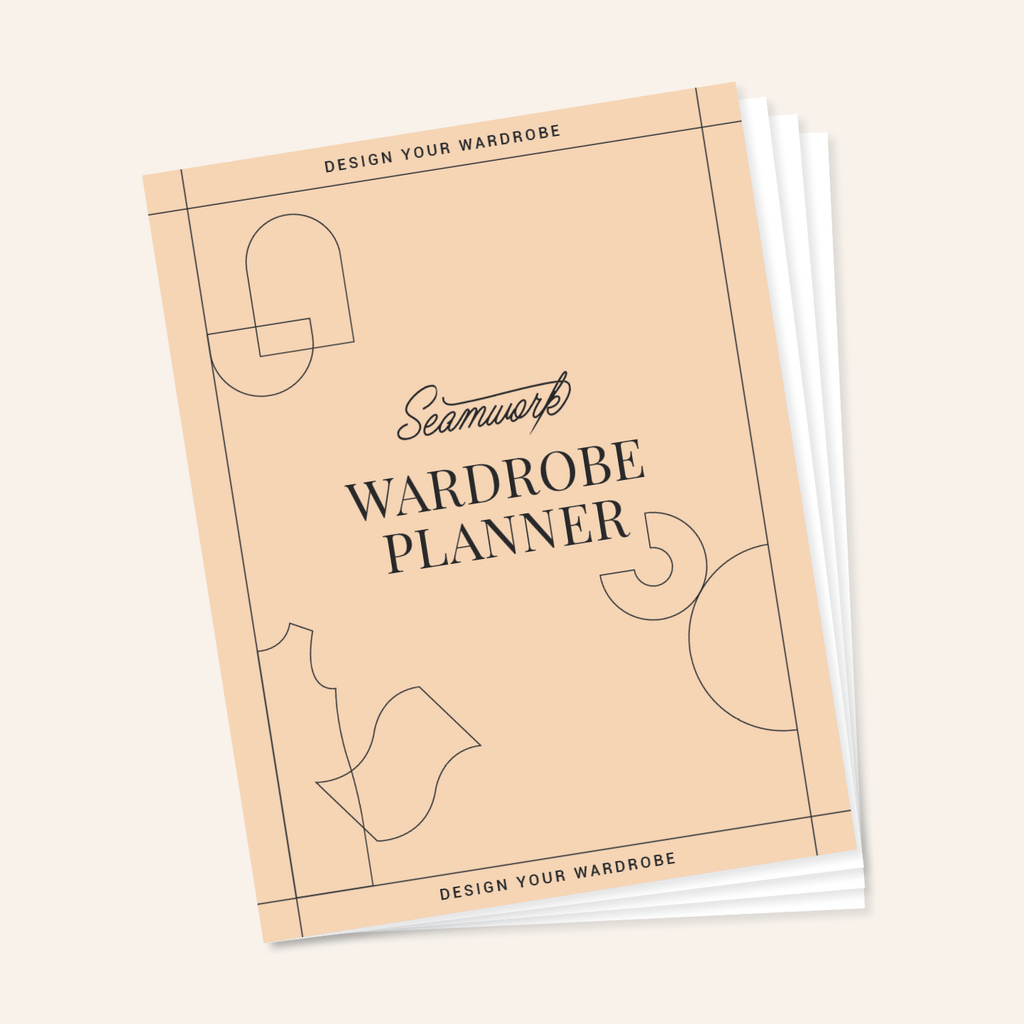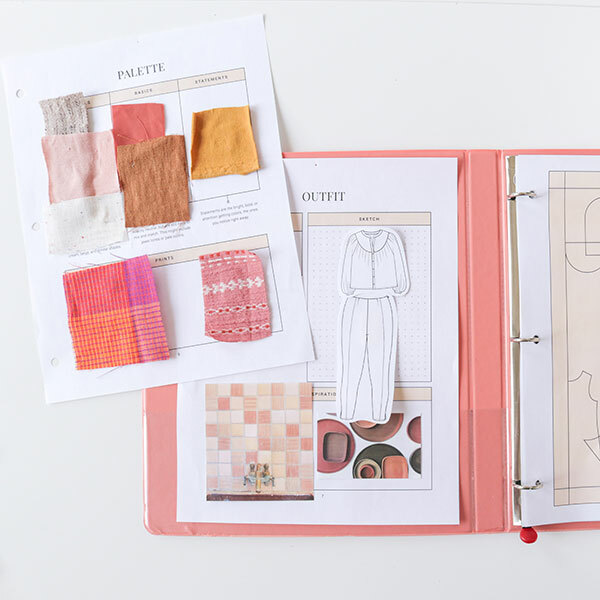 One of our most popular favorite freebies is a printable sewing planner.
The Wardrobe Planner helps you plan outfits or individual projects with space for sketches, notes, and swatches, and you can print as many pages as you need.
This planner accompanies our super popular Design Your Wardrobe course, but it also works great on it's own. You can kind of think of it as Design Your Wardrobe Lite.
Download the Wardrobe Planner here—and you'll get a super helpful email series that walks you through the whole thing.
A Needle Guide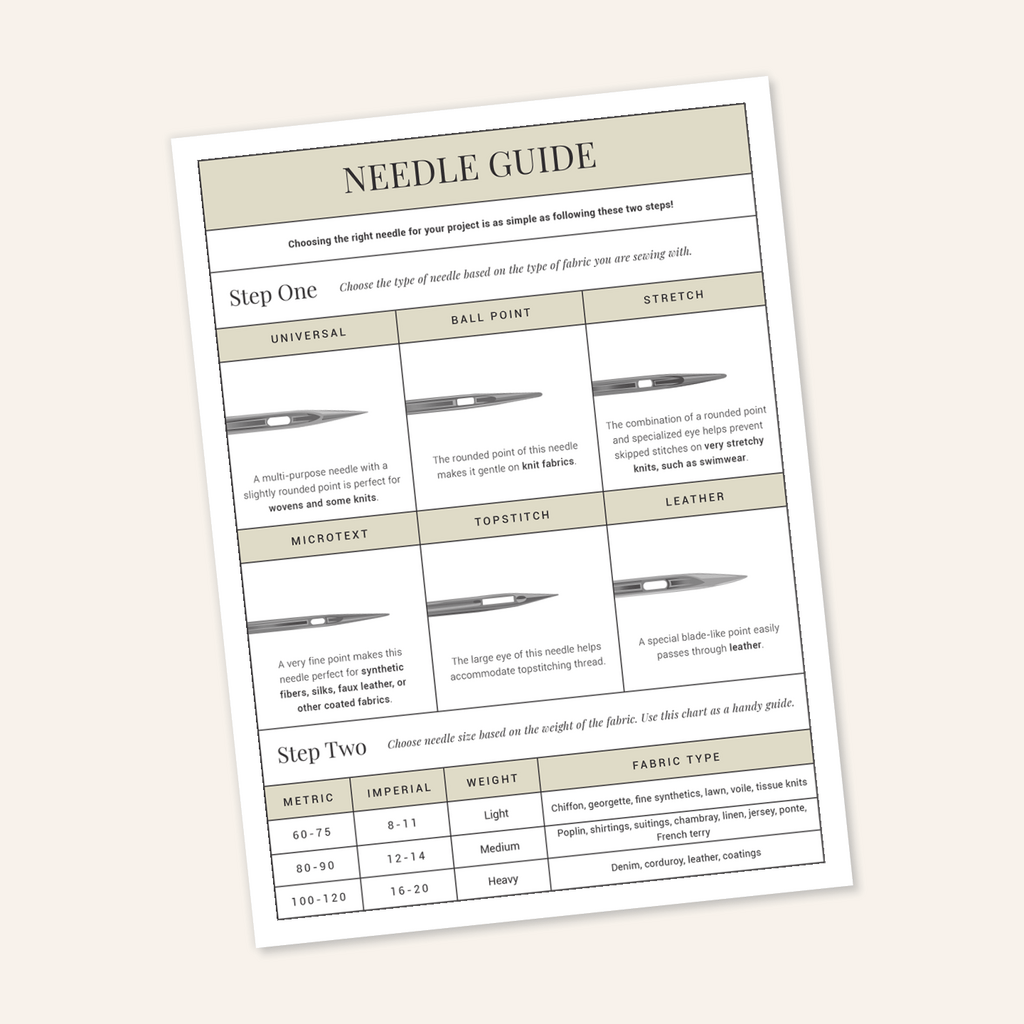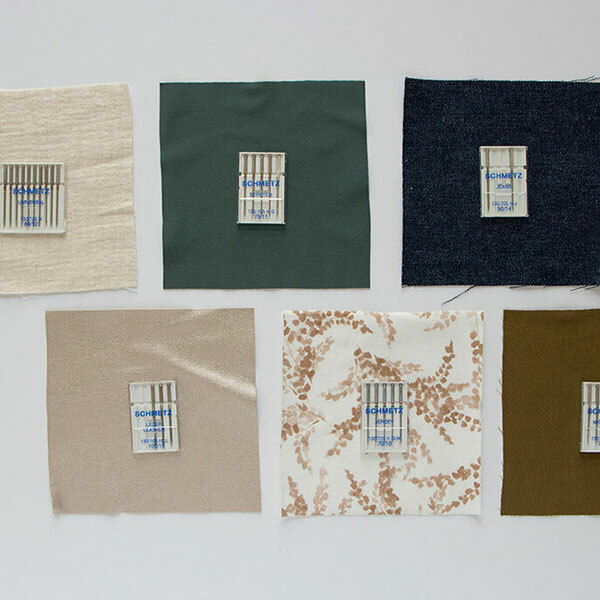 Do you ever wonder what kind of needle you need for a certain type of fabric?
This Needle Guide freebie is a one-pager you can hang in your sewing room for reference. It shows you how to choose the right needle for your project and explains what all those little numbers on the front of the needle pack mean.
If you need more background info, we also have a video all about choosing the right sewing machine needle for your project. You can watch it and download the needle guide as a reminder.
Download the Needle Guide here.
The Ultimate Guide to Setting up Your Sewing Space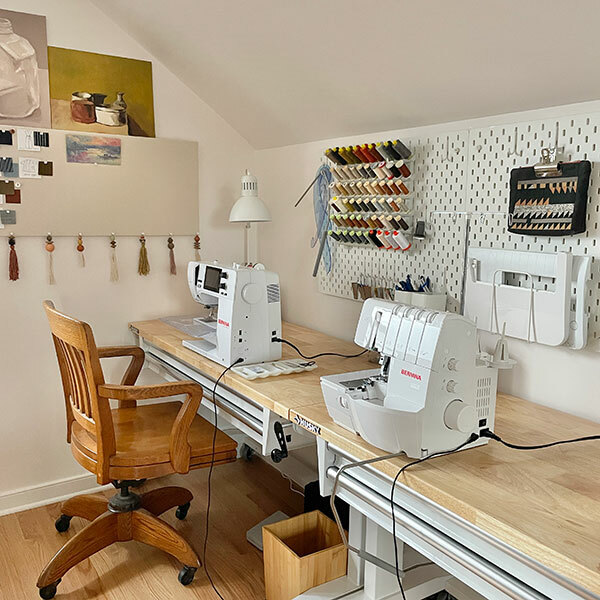 The next download is pretty unique because it will help you set up your dream sewing space. It's called The Ultimate Guide to Setting up Your Sewing Space.
This free mini-guide has tons of tips and ideas for creating a better, more functional sewing area, no matter how much space you have.
It will help you assess what tools and supplies you need for your space, and it's full of storage tips and links to help you out.
Do you have any ideas for more resources we could put together for you? Which of these freebies do you use the most? Comment and let us know!
Love the article? Pin it for later.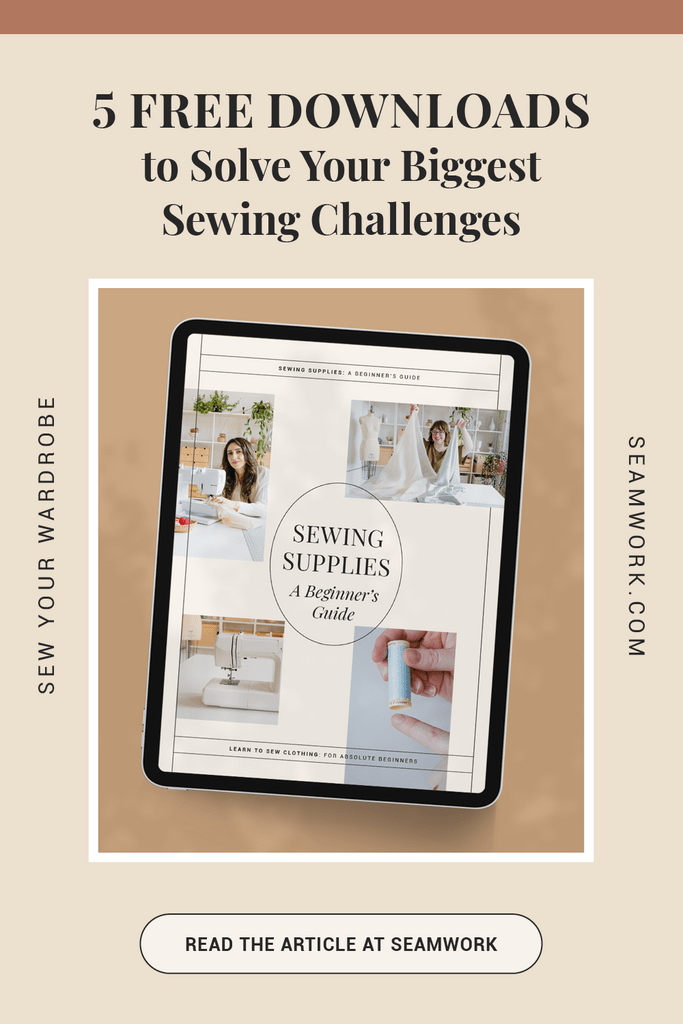 Join the Conversation
Sign in or become a Seamwork member to comment on this article.