This month, we challenge you to nourish your creativity. As this year comes to a close, take some time to go inward and create a space to care for yourself. Nurture your creative thoughts, your imagination, and your goals. When you reflect on your accomplishments, fears, hesitations, and uncertainties, be sure to return to that delightful creative space you've set up for yourself, and linger there for as long as you can.
Here are 4 ways to nourish your creativity this holiday season.
---
1. Learn a New Skill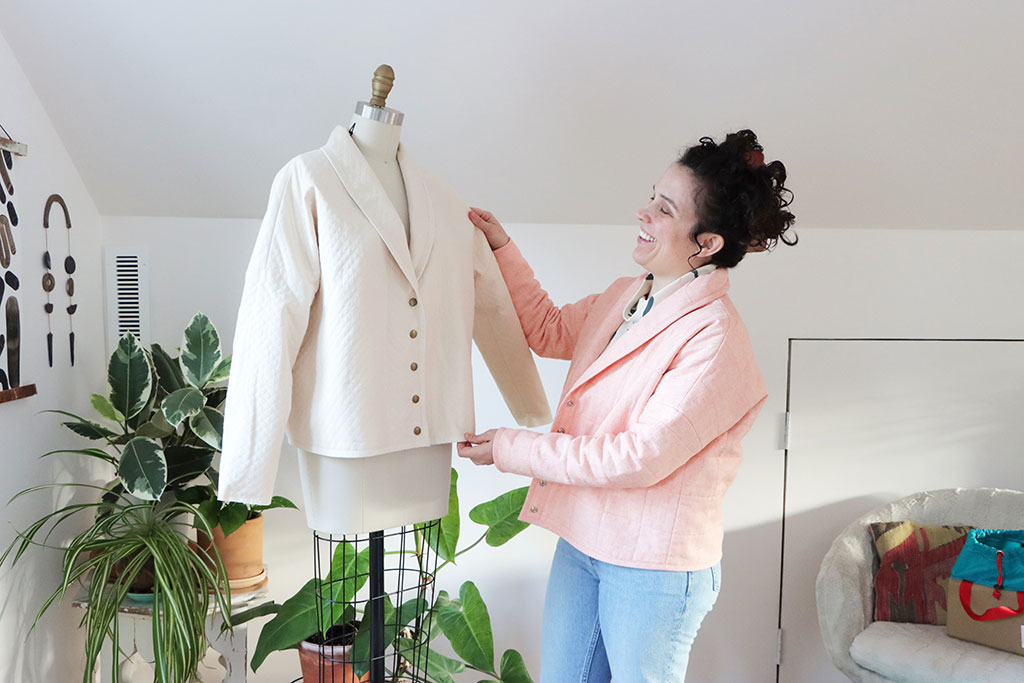 Learning builds confidence. Even if you weren't a fan of going to school as a kid, when you learn how to do something new at any stage in your life, you get to bask in a bit of pride. As makers, we collect skills, and learning a new one can give you a bold confidence boost.
When you're looking for new skills as a way to practice self-care, go for what makes you happy. Read a book, take a class, or browse the internet for skills that make you want to leap out of bed in the morning to start creating. Put technical prowess aside and learn how to do something really, really fun.
If you don't know where to start, here's a suggestion. This month, Sienna teaches you a very valuable and very winter-appropriate skill: how to create a quilted jacket. You can use this skill for the new Easton jacket, because she shows you how to sew it step by step. You can also pick up this skill to quilt fabric for another project. Watch Sienna's video class in the Classroom here, or read more about quilted garments in this month's article, Let's Sew a Quilted Jacket.
---
2. Connect to Makers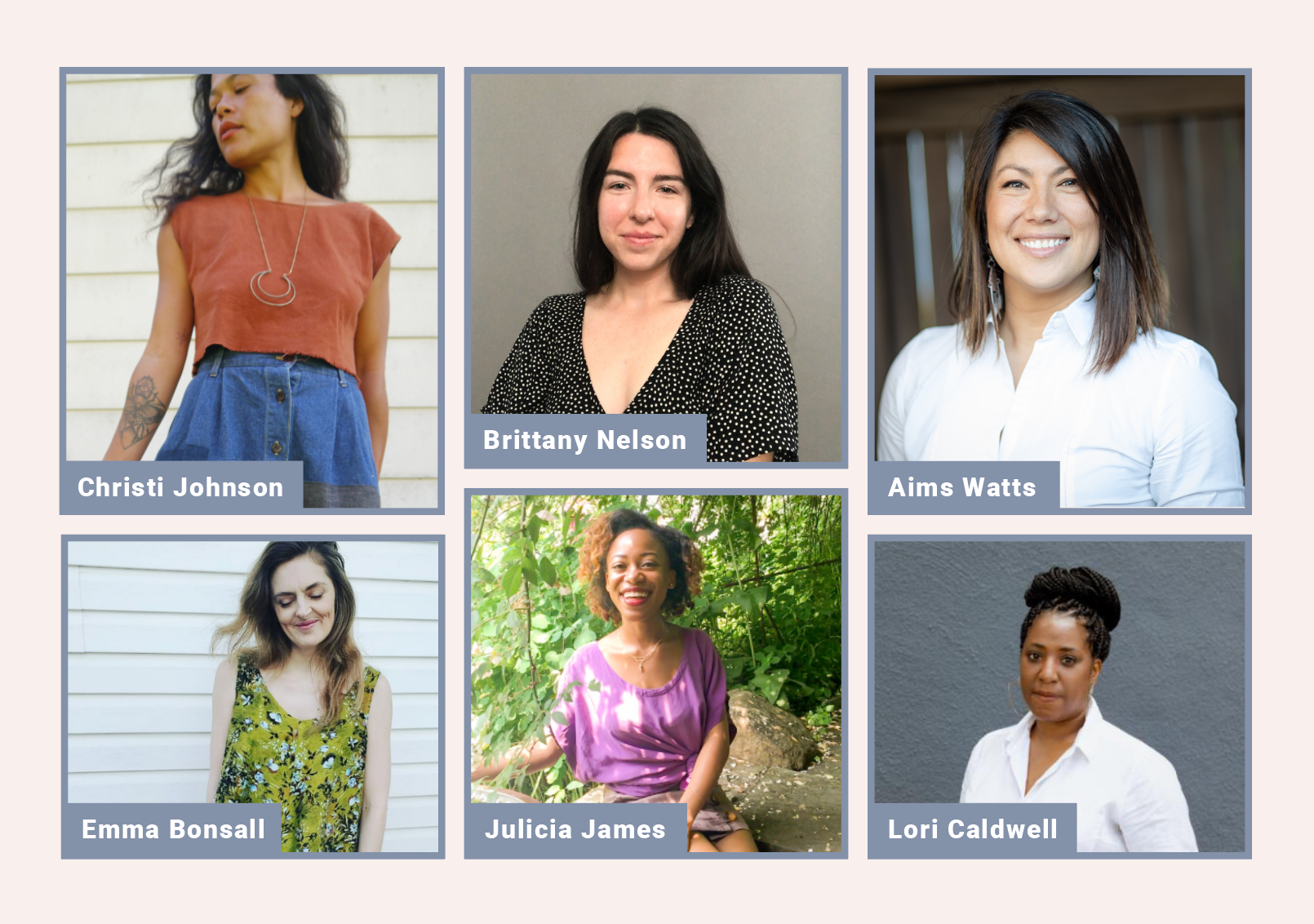 If you aren't able to spend time with your family or friends over the holidays this year, there's a worldwide family of makers out there. We can connect in so many different ways, by sharing stories, sharing our finished projects, asking each other questions, supporting another maker's work, or helping out someone who is just learning how to sew. To start, connect to the makers in this month's issue.
Christi Johnson is an incredibly talented textile artist, and this month she starts a three-part series called Remnant Revivals. In this series, she'll share creative ways to breathe new life into your scrap materials. By honoring and reusing her remnants, Christi treats fabric as an alchemist, transforming scraps into entirely new garments. Her process is total magic. In part one, she teaches you ways to be intentional with your fabric scraps—and store them with care.
Brittany Archibald started to make a coat out of a vintage quilt, but she couldn't bring herself to cut into the quilt. In her powerful article, A Living Garment: When Quilts Become Clothes, she examines vintage quilt coats as a collaboration across time and space, between the original quilter and you.
Aims Watts moved from Australia to Japan when she was 16 years old, enrolling in a new school and fueling a lifelong love of travel and fabric. Now she's the owner and curator of Indy Bindy Fabrics, an online store specializing in indie Japanese designer fabrics. This month, she shares the story behind her shop and all of the designers and textile artists who create such amazing fabrics. Read her story in this month's issue, and don't miss her video, because she'll introduce you to some of her favorite fabric designers.
Emma Bonsall is a British-born fashion design graduate living in Canada who also happens to be one of our wonderful Seamwork ambassadors. When she shared a picture of the leg-of-mutton sleeve hack on her Neenah dress, we all fell in love. This month, she teaches you how to hack this gorgeous sleeve.
Julicia James is an advocate for self-love, creativity, and meditation. She documented her experience healing and processing grief through her project A Year of Watercolor: How Creativity Can Save Your Life and is the author of Creativity in the Time of Pandemic: An Adult Activity Book including a coloring page, writing prompts, a drawing exercise, and a guided meditation. This month, Julicia shares why creativity is so powerful for healing, along with resources to practice self-care this holiday season, especially if your traditions will be disrupted by the pandemic
Lori Caldwell interviewed two makers whom she really admires—and you probably do, too—Mimi G and Brittany Jones. These two powerful and influential creatives recently teamed up to launch Melanated Fabrics. This fabric shop offers curated textiles to the sewing community and demonstrates that representation for women of color, especially in business and in the crafting world, is powerful and essential.
---
3. Create a Ritual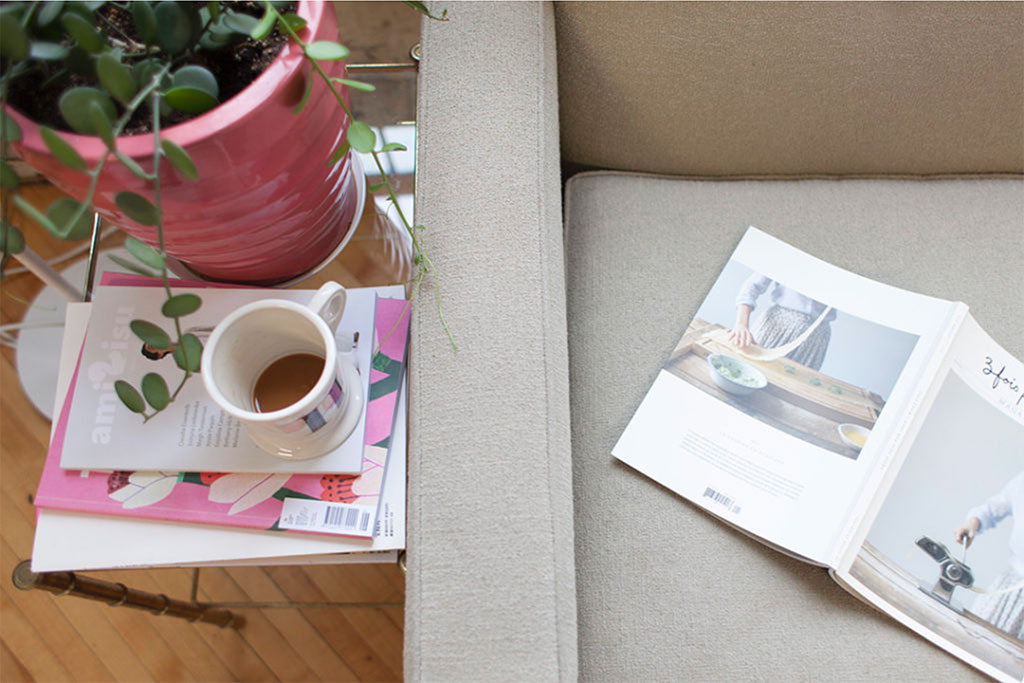 If you find comfort in sewing a garment, you likely also find comfort in a sewing routine. When you make something, you don't just sit down at a machine, press on the pedal, and boom!—create a handmade garment. You plan, sketch, dream up an outfit, pick out fabric, and organize your space. When it comes time to sew, you're also likely listening to music or a podcast, snacking or sipping on a beverage, or setting up and packing down your notions and tools with care.
Over the years, we've explored many ways to establish a comforting ritual around sewing, and here are some additional resources for finding that flow in your creative process.
---
4. Express Yourself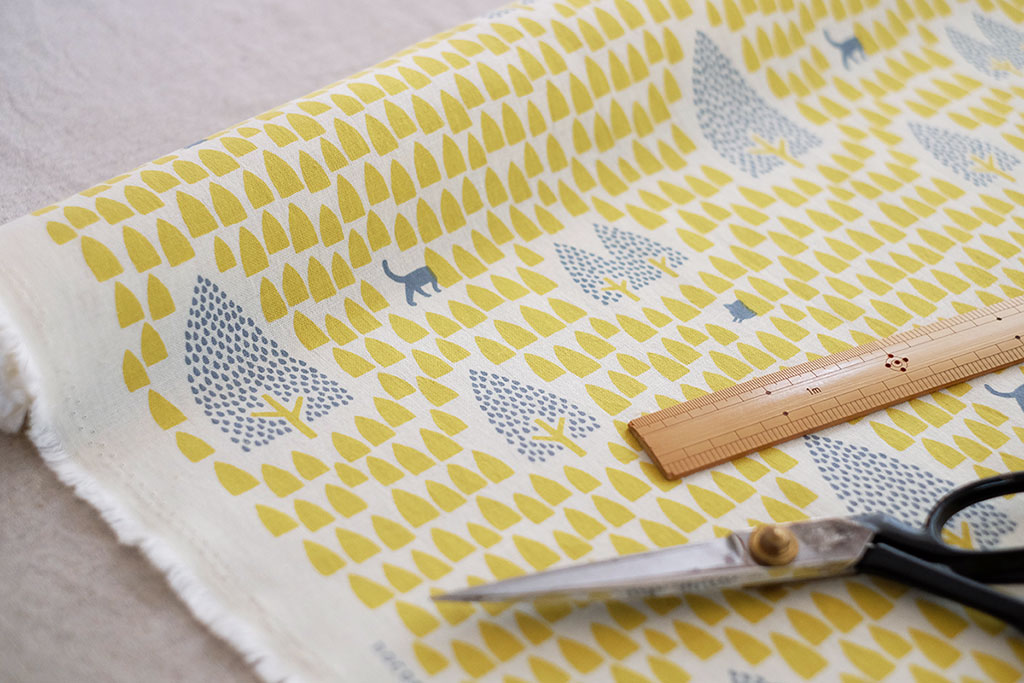 Sewing your own clothes gives you the power to express yourself. You can even express yourself silently by letting the color of your fabric speak for you, allowing the silhouette of your garments to display your mood, or tucking a hidden message on a garment label or the inside of your pocket.
This month, pick a project that means a lot to you—big, small, or somewhere in between. It doesn't even have to be for you, because the holidays are a great time to sew something for someone else. Just look out for the times when sewing makes you feel comfortable, safe, and curious and dig deep into them.
You don't have to be loud to express yourself. If you choose to go inward over the holidays, to find quiet, reflection, or to strengthen the close connections that mean the most to you, you'll find that your expression is already present in your craft, even if you haven't put words to it yet. As you seek to nurture your creativity this month, note how your creativity enables you to express yourself to the world. Read this article, The Power of Expression by Michael Gardner if you need some help with the idea.
Be sure to find us next year and tell us what you learned about yourself and your creative practice.

Join the Conversation
Sign in or become a Seamwork member to comment on this article.