By now, you've gotten emails from every organization you've ever interacted with (and some you haven't) about the COVID-19 situation. I don't want to add to the noise, but I do want to share some positive actions we can all take right now to support the sewing community in this difficult time. There are many local fabric stores that are hurting already. This is a precarious situation for any small business. Here are some ways you can help (or ask for help).
---
1. Support fabric stores when they need it
If you have the ability to offer financial support, reach out to your local shops and find out how. Some shops are selling gift cards, which will help cover immediate cash needs so they can get through this. Others are offering mail order, curbside pickup, or appointments. Stonemountain & Daughter in Berkeley is offering curbside pickup. Josephine's here in Portland has appointment shopping. Fancy Tiger is offering free shipping to anyone in Colorado. Gather Here has this great twitter thread about how you can support them.
Is your local fabric shop doing something creative right now? Share their links in the Community or send us an email so we can share what they are doing.
---
2. Promote them
Give shout outs to shops on social media. Let others know who to follow. That way, even if you don't have the means to support right now, others still can. Another easy way to promote them is to simply like and comment on their posts. This will help boost their overall exposure to others as well.
---
3. Tag your makes
Share your handmade projects and tag the shops and other small businesses involved. Again, help others find the shops, designers, and companies that you hold dear, so that they can survive.
---
4. Share ideas on our community
Tell others about your favorite shops and how they can support them in our community. I've started a thread there to share what our local and online shops are doing to get through this. Please add to it if you can!
---
5. Let us help!
If you are a shop, let us know how our community can help provide support to you! We'll find a way to share what you're doing on social media, in email, and on our community forum. We'll be here for you.
Here in the Seamwork studio, we're moving to remote work and figuring out how to support each other in the face of illness, school closures, and other challenges. It might sound crazy, but we actually give our teammates unlimited paid time off as it is, so we hope this allows them to take care of themselves and their families. We're also working hard to still bring you guys the patterns, learning, and community you can lean on in these isolated days!
We're committed to bringing you a bit of joy through all this. Take care!
Sarai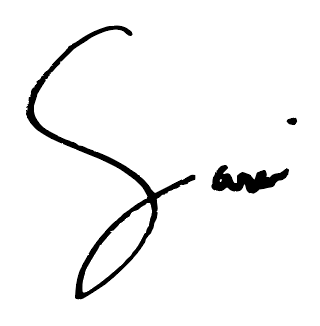 PS: If you know anyone who wants to learn to sew during their time at home, you can send them to our Learn to Sew with Bo class. The first 7 lessons are totally free and cover the basics!
Join the Conversation
Sign in or become a Seamwork member to comment on this article.