Recently, I've been doing a little bit of a closet clean out, and I found a bunch of garments I made that I've had for years and years. It got me thinking. What makes a garment really last in my wardrobe?
So, I made a video for our YouTube channel about what I found in my closet. In this video, I'll share eight garments I made that I've worn for more than five years. I'll try them on for you, talk about why I still wear them after all this time, and then I'll share what I learned so that you can sew garments you'll wear for years to come.
Sewaholic Lonsdale Dress
This dress has been in my closet since 2011. That's more than a decade! I modified the Sewaholic Lonsdale dress pattern and sewed it in a floral print I found at Britex in San Francisco (they have the most beautiful fabrics). The original dress had a full skirt, and I modified it to have more of a pencil skirt.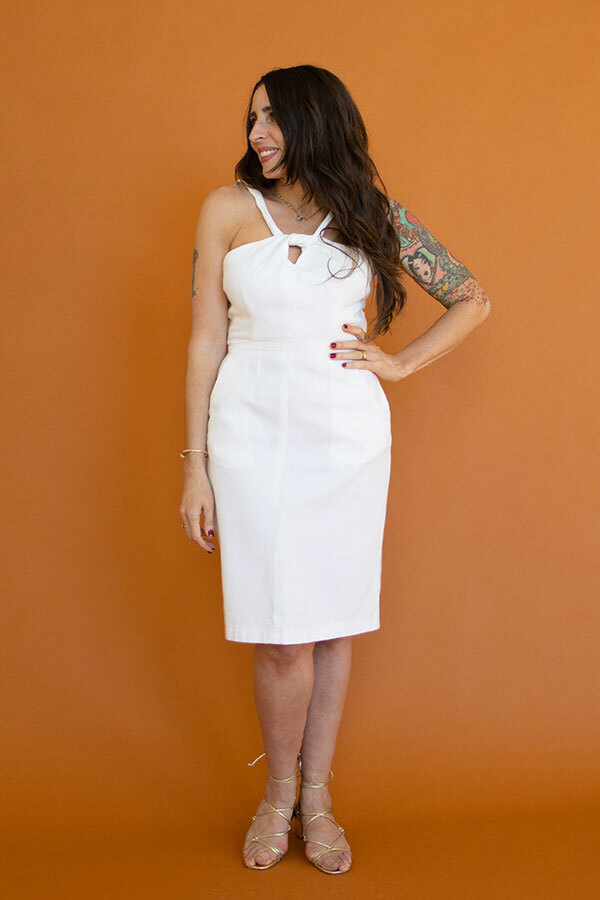 Sewaholic Lonsdale Dress #2
I loved my modified Lonsdale dress so much that I made another one in a white pique, with Sophia Loren vibes.
Do you sew your favorite patterns more than once? If so, we have a list of 25 creative ways to make the most of your favorite patterns, which includes sewing them in different kinds of fabric.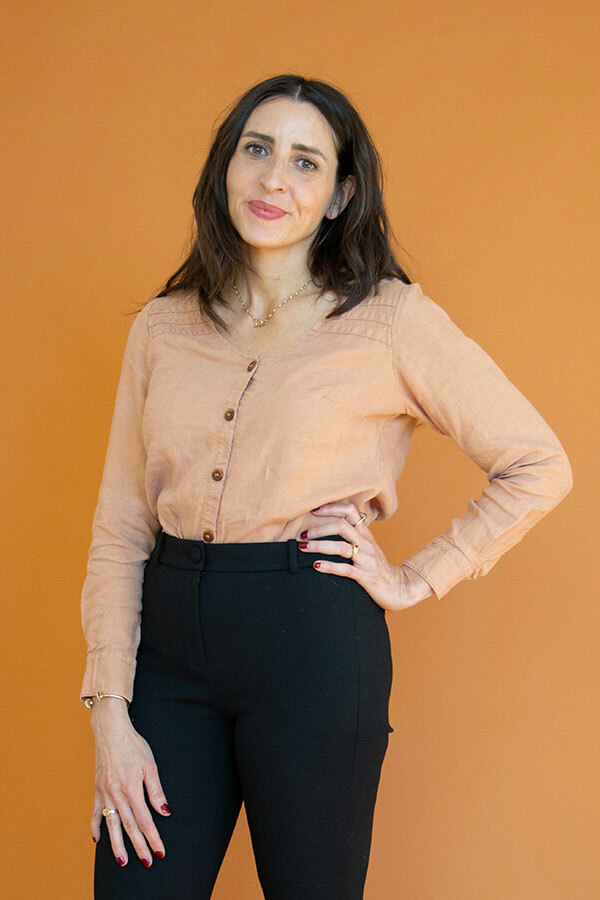 Colette Aster Top
I think I've worn this garment for so long because of the fabric. It's a soft linen that's worn so well over time. Linen seems to improve with each wash, and this Aster shirt feels as soft as a well-loved T-shirt.
A Vintage Dress
Like with the floral Lonsdale dress, I have such strong memories associated with this fabric. I saw the fabric at Mood in New York and immediately pictured what kind of dress it could be. I don't know the number for this vintage pattern, but it's cut on the bias, which gives the checks on the fabric such a nice drape. I love the cowl neckline and full skirt.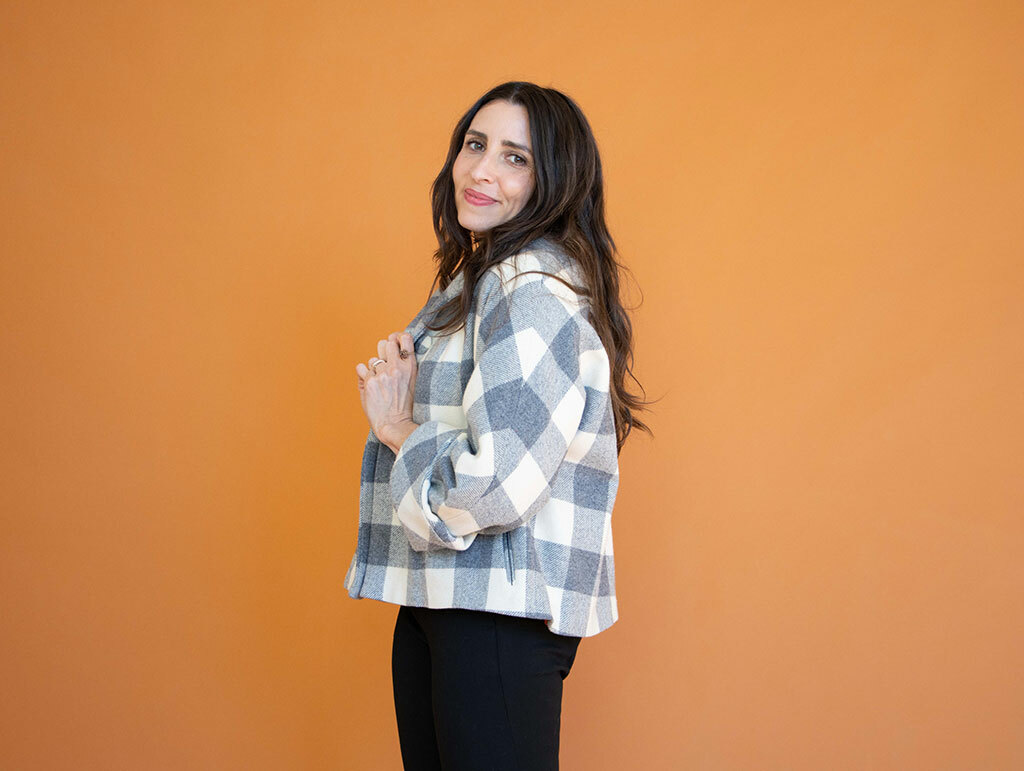 A Vintage Coat
Like the vintage dress I made, this coat also has a special fabric and special details. The fabric is a soft, high-quality wool I got at the Pendleton Woolen Mills Store here in Portland. I think the biggest reason why this jacket has been in my closet for so long is because I really took my time making it. It's the Simplicity 3451 from the 1950s, and I considered all the details, like matching the plaids and inserting a silk lining. I also made bound buttonholes and welt pockets and added shoulder pads. All of these details make it a very thoughtful project—and I feel proud when I wear it.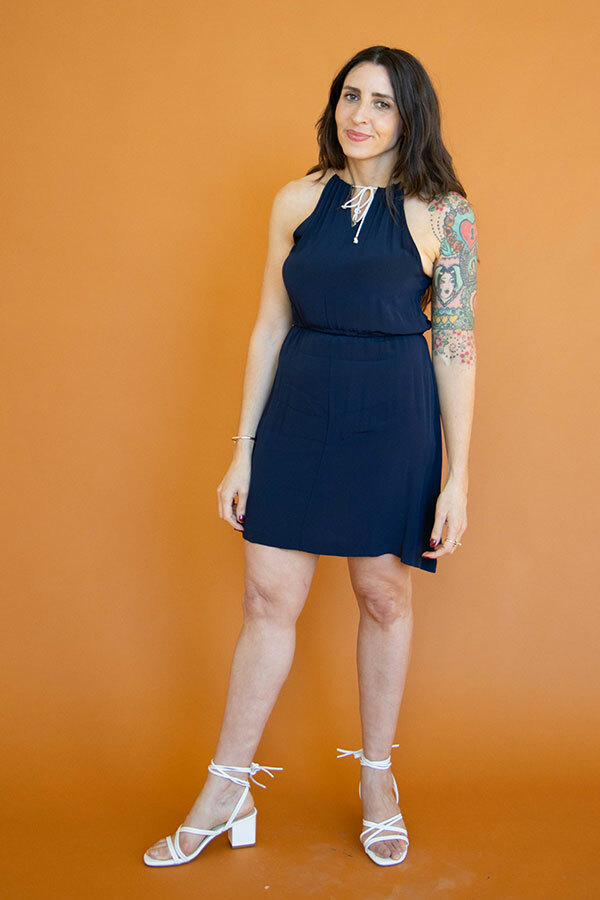 A DIY Halter Dress
This is a tiny little halter dress I made before I went to Panama City for the first time. I wanted a breezy little halter dress to wear, and I didn't even use a pattern. I just took some fabric and cut into it. Then, I added a little bit of elastic in the waist to make it fitted. It was a spur-of-the-moment project, but I ended up loving it and keeping it in my closet all these years. Are you noticing a trend with silhouettes that have open shoulders?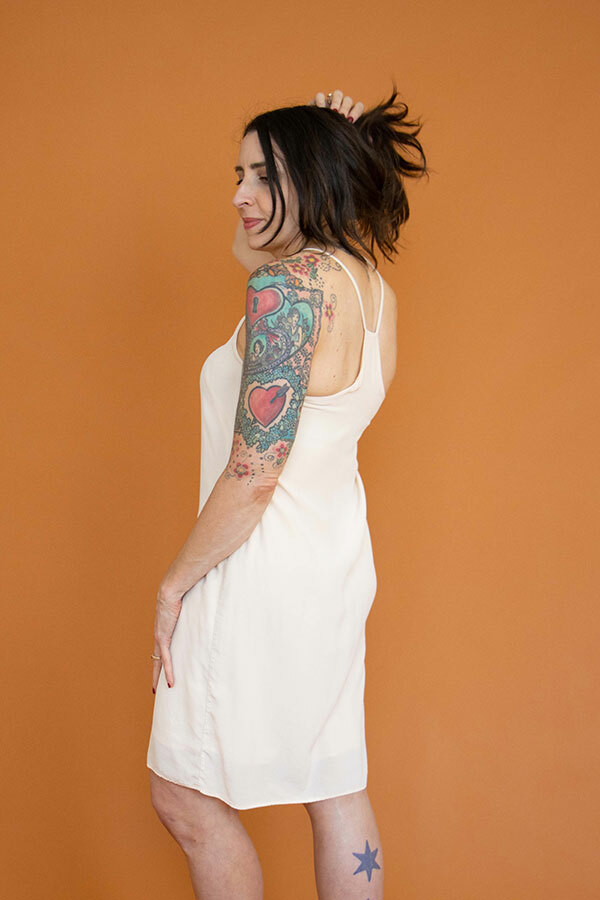 A Self-drafted Slip Dress
This is a very simple slipdress with a racerback. What I love about this dress is the silk fabric. The fabric was so sheer that I also lined it in silk, which feels really great against the body. So once again, it's a beautiful fabric in a cut that I love.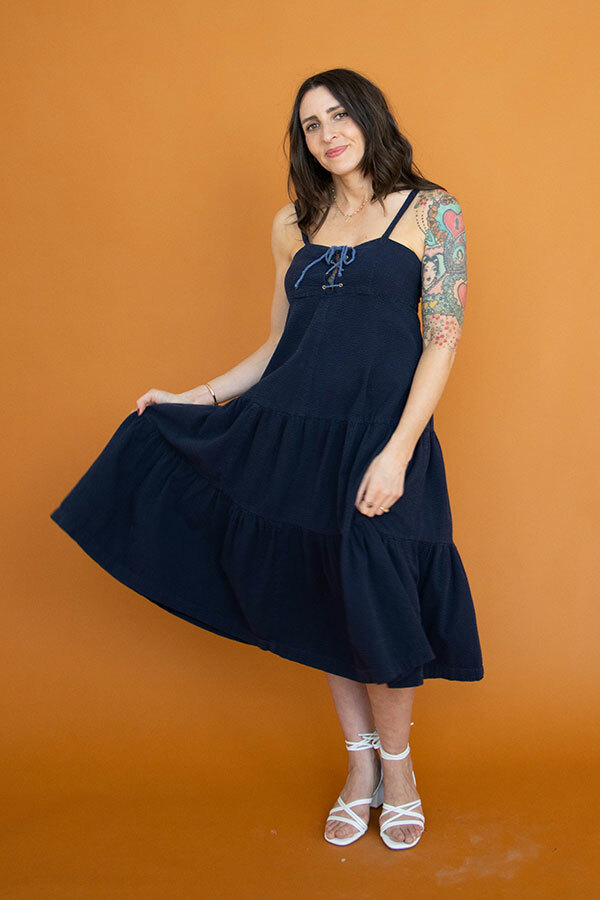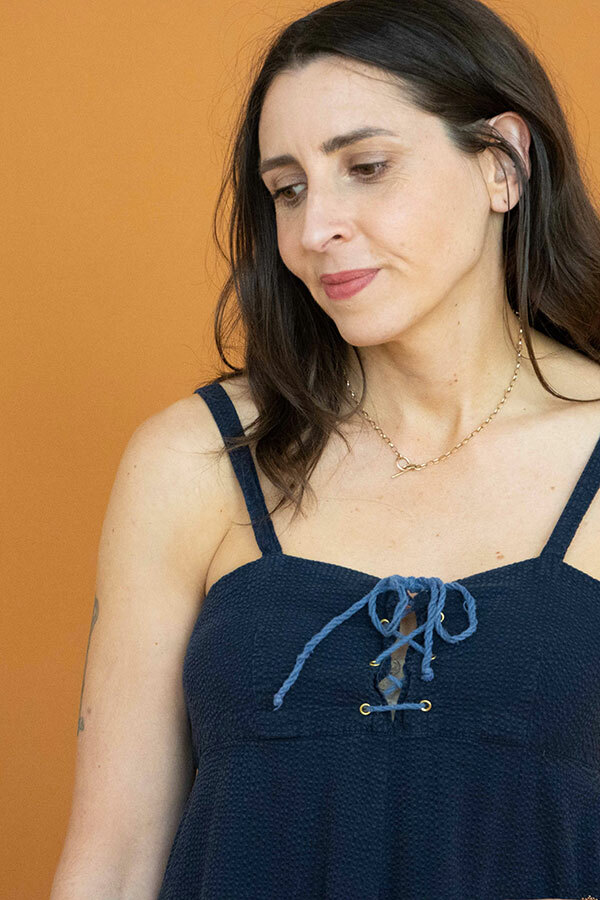 Another Strappy Dress
It's another strappy dress! This is a vintage pattern from the 1970s with tiered skirts that have come back into fashion in the last few years. I made it in a navy seersucker that I can just throw on in the summer. Seersucker is an easy-to-wear fabric, and navy is such a classic color, which is why I still put on this dress every summer.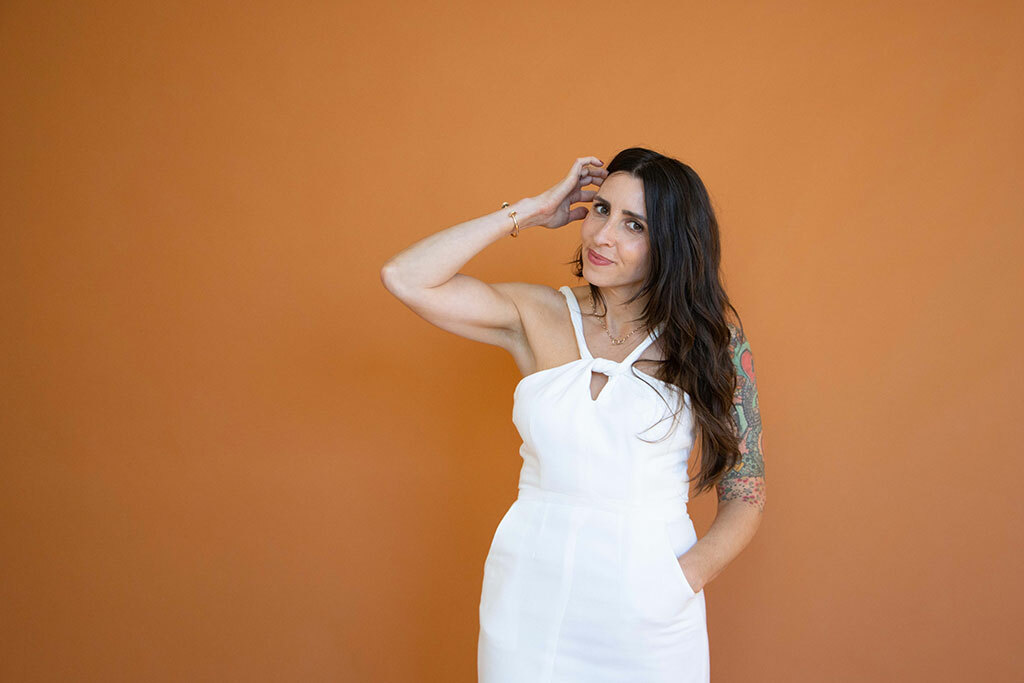 Tips for sewing clothes that last years
So what did I learn after pulling all these garments out of my closet? I have three tips I want to share.



Think about if you're sewing an investment make or not. Is this a garment you anticipate having in your closet for a long time, or is it something you want to wear often right away? Sometimes, when you're sewing, you want to make things that will last a long time. If that's the case, it might be worth putting more thought, time, and maybe even money into your project, like investing in a really nice fabric.



Find the cuts and details that feel special to you. We all have 2 or 3 things that we feel good in. For me, I talked about strappy, sleeveless garments. I always feel good when I put them on. If you aren't sure what those things are for you, read How to Find the Best Silhouette for Your Body (And Your Style) to uncover them.



Keep pictures of all your projects. I had so much fun looking at old photos of me wearing these garments. If you keep pictures of all your projects, you can look back on them over time and see how they wear with you after all those years. You can keep a photo album on your phone, or, If you're a Seamwork member, you can keep project diaries on the Community and upload photos that you can scroll through at any time.


You'll notice that all these lessons come back to intention. If I want to make something that I'll wear for a long time, it deserves more time, thought, and even money. It's worth asking the question, how long do I expect to have this? How durable is it? How much wear will it really get? And how much do I want to invest?
To me, it all comes down to how I FEEL about the garment. It's just as much about the memories attached to it, including memories of making it.
Do you have any garments you've made and worn for more than five years? And do you like seeing videos like this one? Comment on the YouTube video and let me know!
Love the article? Pin it for later.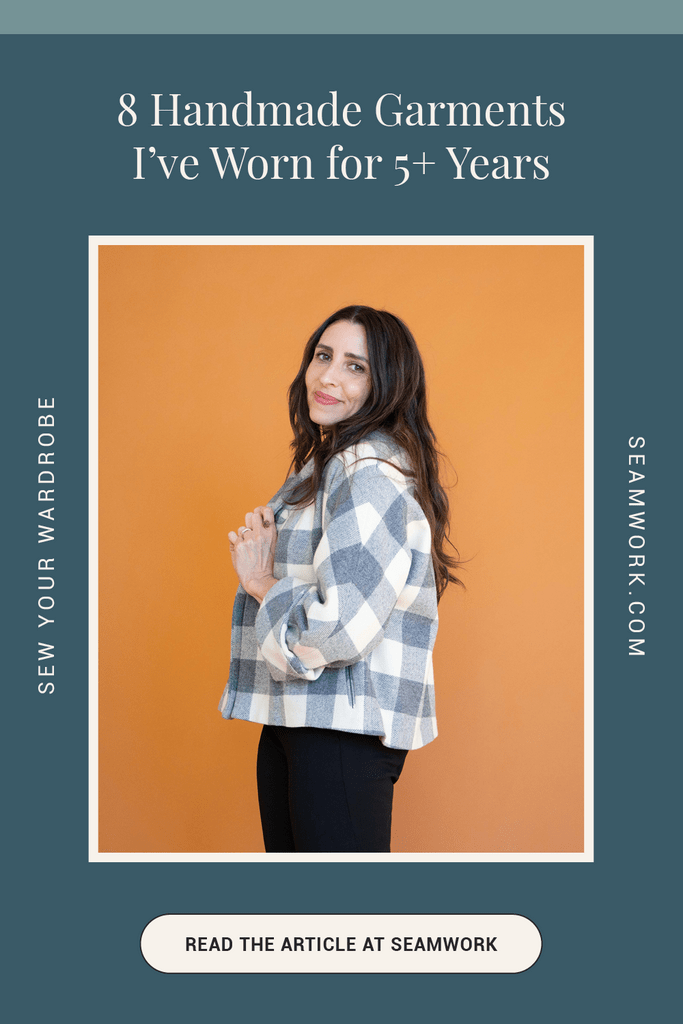 Join the Conversation
Sign in or become a Seamwork member to comment on this article.