Imagine this. You just finished sewing a pattern, and when you try it on in front of the mirror, your first thought is, "I want to sew this again and again."
That's what a tried and true pattern feels like to wear. It's a pattern that exactly fits your style and body—and you want to sew it over and over again in every color. And you totally can sew it over and over in every color. But at the same time, you don't want to have a Flintstones wardrobe—where you're always wearing the same thing every day.
This is where the real sewing magic happens.
With your new favorite sewing pattern in hand, the creative possibilities are totally endless. Below is a long list of ideas for pattern hacks, extra notions to add flair, and fun ways to transform your tried and true patterns into the dynamic wardrobe of your dreams. You know how to sew clothes. You can do any of the following—and don't stop there. So what else can you do with this mighty little pattern?
25 Creative Ways to Make the Most of Your Patterns
There are three main ways to transform a sewing project. You can hack it, add embellishments, or play with the fabric. Each of these has hundreds of options, maybe more—is there ever a limit to your creativity? Below are our favorite ideas and tons of resources from the Seamwork archives to help you make the most of your sewing patterns.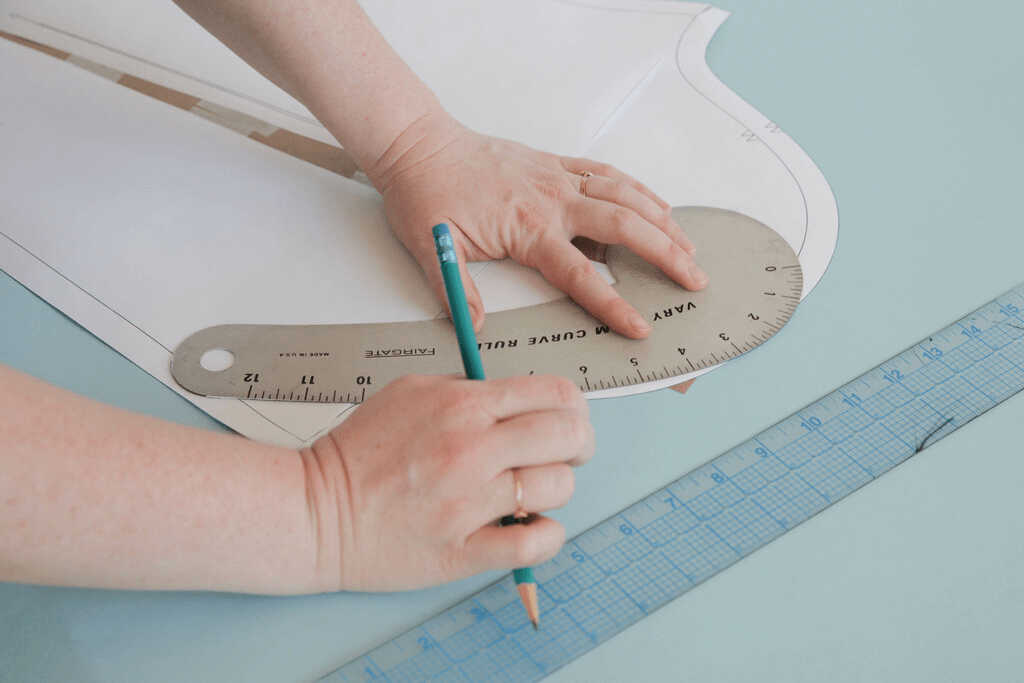 Find a Pattern Hack
By employing a clever pattern hack, a single pattern can turn into dozens of variations. However, you don't have to go big with your pattern hacks. Sometimes the simplest alterations can really change how a pattern looks.



Shorten or lengthen your pattern. This is one of the most straightforward pattern hacks you can perform, but it's also one of the best ways to change how a pattern fits. And remember, you can shorten or lengthen any part of the pattern, not just the overall length. Tutorial >> How to Lengthen or Shorten a Sewing Pattern.



Add or reduce volume. With a method called slashing and spreading, you can increase or decrease the volume in an area on your pattern. This is especially useful for sleeves. Tutorial >> How to Slash and Spread a Pattern.



Turn a shirt into a dress (or a dress into a shirt). Have you noticed that the difference between a dress and a shirt is often just a simple seam at the waistline? If you like the bodice on a dress, just skip the skirt or shorten it and wear it as a shirt. Or, if you want to add a skirt, you can lengthen the top. You can create an A-line shape, add tiers, or even add a high-low hem or split hem.



Change the neckline. We have a free sewalong that will teach you how to raise, lower, or change the shape of any neckline on a sewing pattern.



Change the sleeves. For a few ideas to start, try hacking gigot sleeves, bell sleeves, gathered sleeves, petal sleeves, and flutter sleeves.



Get creative with fullness. You can add pleats or turn pleats into gathers. Or, you can add elasticized peplums or gathered skirts. You can even add half gathers to a top, tunic, or dress.



Add texture to your fabric with pintucks. Tutorial >> Create and Sew Pintucks.



Or add texture with shirring. Tutorial >>A Guide to Shirring.



Make a Franken-pattern. Mash up two or more different patterns to create something entirely different. The catch is that you have to treat this much like an actual experiment. Things aren't going to line up totally perfectly, but that's kind of the fun of it. You can combine a bodice from one dress with the skirt of another, or swap collars and hems.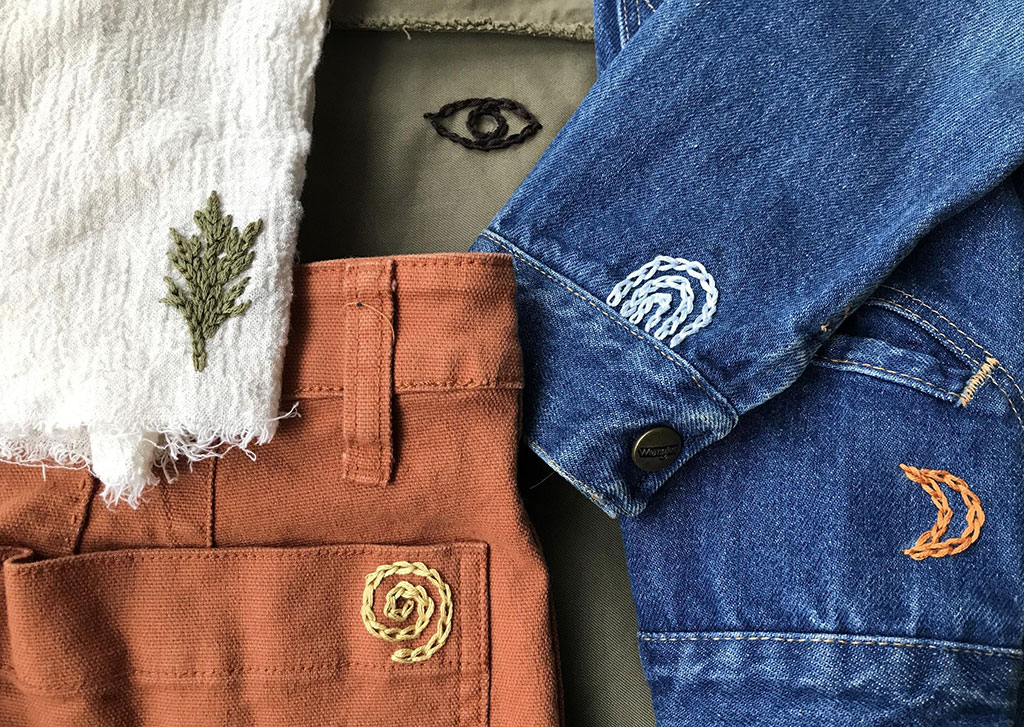 Add Surface Design and Embellishment
A little bit of embellishment at the seams or hems of your garment can make a statement. For example, you can add a vintage touch with ricrac or lace. Or add color with pom poms or bias tape applied to an edge, instead of a facing. If you have more time, create pintucks, apply applique, or try decorative machine stitching.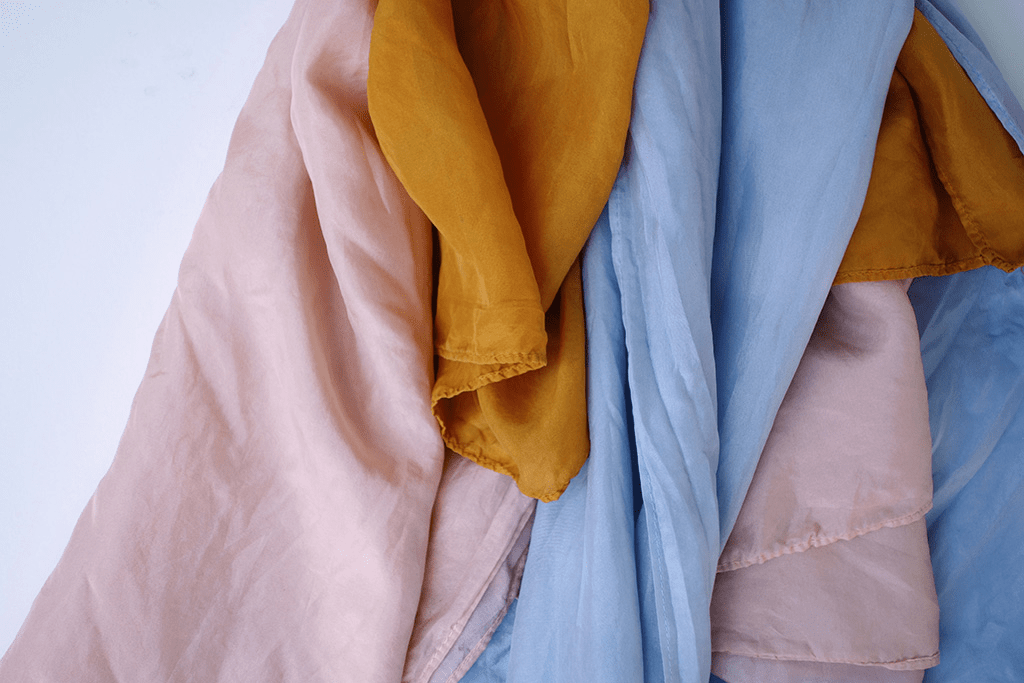 Sew it in a Different Fabric
Sometimes you can't recognize the same pattern if you sew it up in two totally different fabrics. You could go from having a very light and flowy garment to having something much more structured by changing the fabric. You could also use a more unexpected fabric, like leather or organza, something that you typically wouldn't see, and that's going to give it a totally different look. So think about how the fabric could become your garment's focal point. 
This round-up just scratches the surface of all the possible ways you can work with a single pattern. Isn't that empowering? If you find a hack, embellishment, or fabric trick you love, share your project in the Seamwork Community.
Love the article? Pin it for later.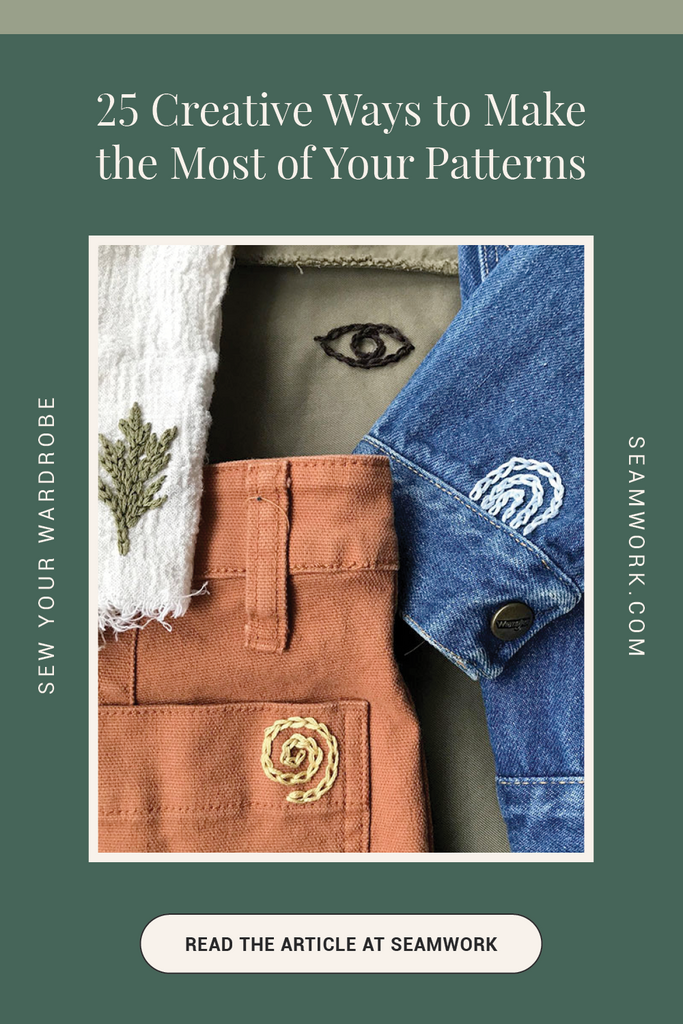 Join the Conversation
Sign in or become a Seamwork member to comment on this article.