Loungewear can mean so many things—and the definition is always evolving as technology in fibers grows. You might want something to wear while you hang out at home. You might need a piece of clothing to go from loungewear to activewear. Or, you might be thinking about how to get a comfortable night's sleep.
Here is a guide to fabrics that work well for loungewear, organized by fibers and seasons. Pick the type of lounging you'd like to do from the list below, and then get ready for fabric shopping.
---
For Lounging at Home
When selecting loungewear for hanging out at home, on the couch, curled up with a book, or experimenting with a new baking project, think about the kind of fabric that helps you stay comfortable and moves with you throughout the day.
In warmer weather, pick breathable, lightweight fabrics.
Knits


Cotton and spandex blends are readily available, comfortable, easy-to-sew, and if you find a lightweight option, ideal for summer knits.


Slub jersey is a popular pick for summer because it's lightweight.


Tissue jersey or rayon and bamboo blends are often very lightweight and bouncy, ideal for lounging.


ITY, which stands for interlock twist yarn, is a dressier option for knits, making them ideal for vacation lounging. Sew looser garments, and it won't trap heat.


French terry is a year-round fabric because it regulates temperature and is soft against the skin. Bonus if it has extra spandex for comfort and movement.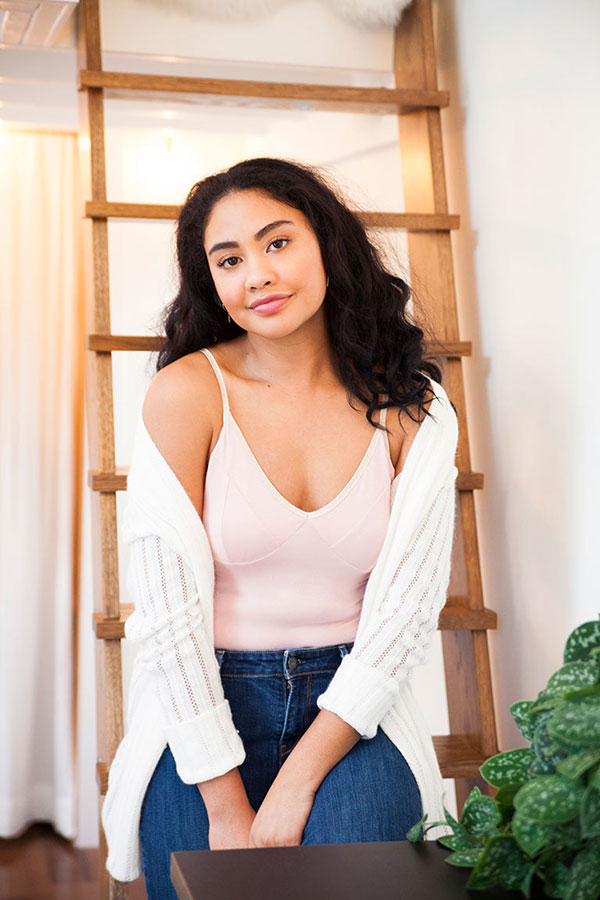 Wovens


Eyelet is lovely for summertime loungewear, especially for a slip dress or a pair of shorts. It will keep you looking put-together if you need to run out of the house.


Tencel is cool to the touch and perfect for breezy culottes or dresses. Tencel twill makes a great pair of shorts or joggers.


Rayon challis is a good choice for a dressier loungewear look.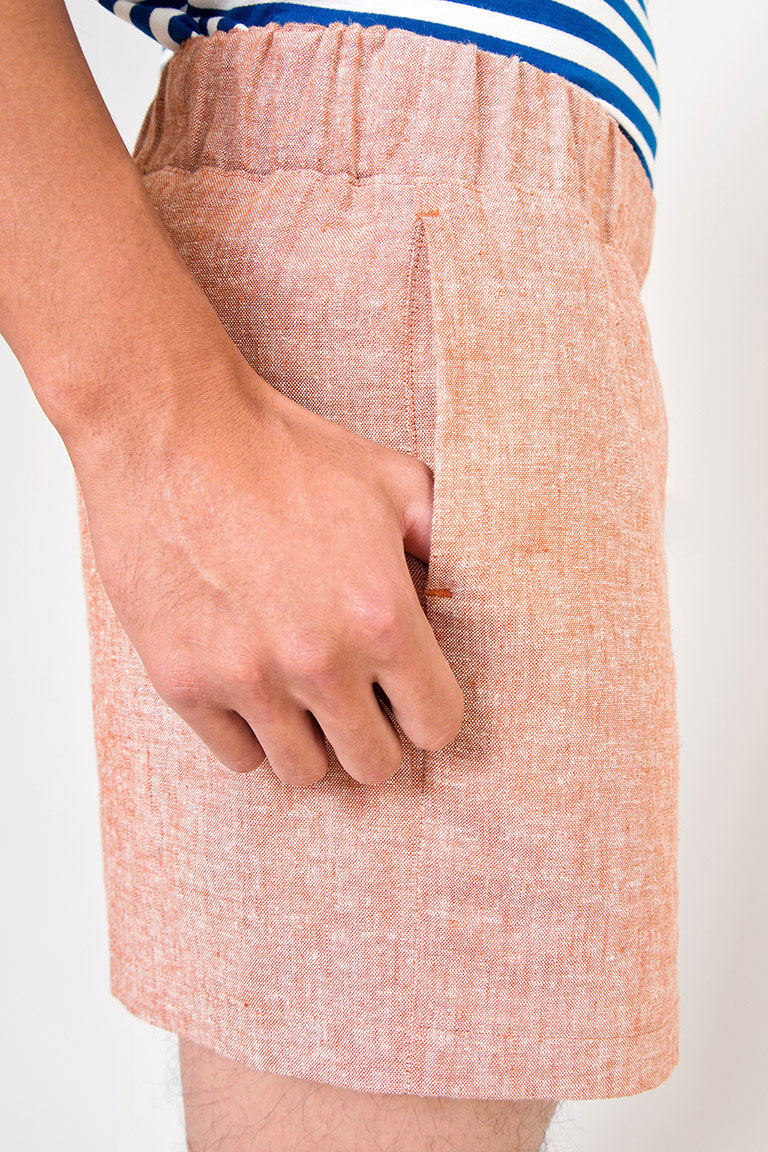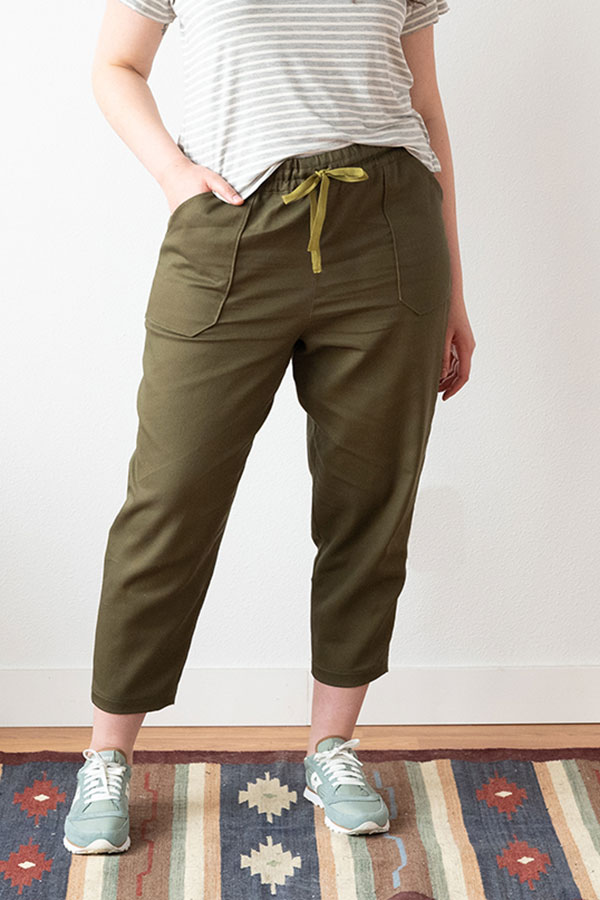 In colder weather, pick heavyweight fabrics or medium-weight fabrics that you can layer.
Knits


Sweatshirt fleece might be the most classic choice. It's cozy, easy to sew, and works well for matching sets. Here's a guide to sewing it.


Sweater knits make a great layering cardigan. Here's an article for sewing with them.


Boiled wool is cozy and would make a great housecoat.


Sherpa makes a fun accent or lining for robes or hoods. Here is a guide to sewing with sherpa.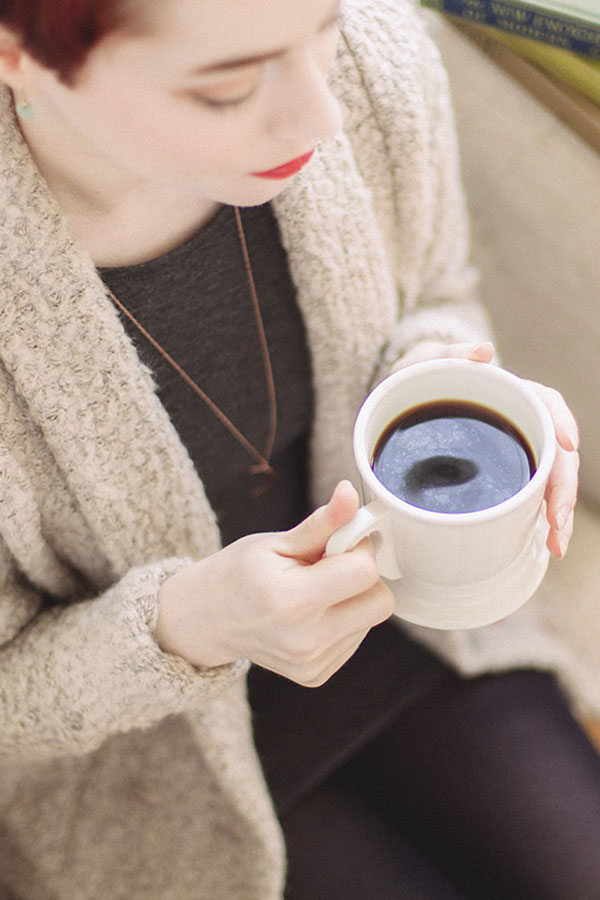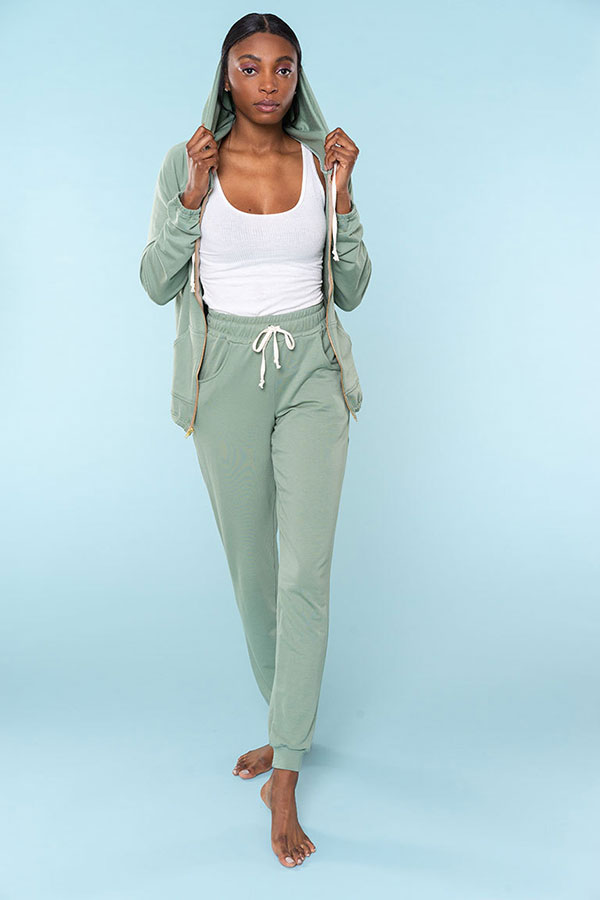 Wovens


Linen might seem like a summertime fabric—and it is—but it can keep you warm if it needs to. Linen lounge pants or a day robe add a versatile layer.


Wool or cotton and wool blends are suitable for loungewear. Order a swatch and rub it against your skin to make sure it feels comfortable and not itchy.


Work From Home Notes
When you want your work-from-home clothes to have a loungewear vibe, think about both appearance and wearability—in other words, lint and wrinkles.
Lighter colors won't show lint as much
Linen wrinkles pretty bad, so keep your iron ready
French terry resists wrinkles, and it has enough body to make some work-appropriate attire
If you're lounging in a T-shirt at home, throw on a cardigan made in a sweater knit or a day robe made in printed linen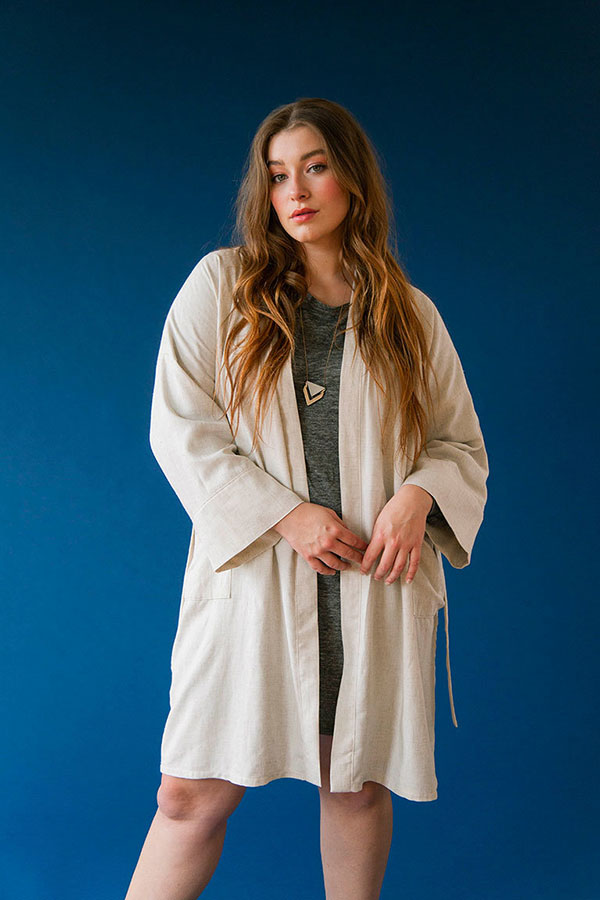 ---
For Active Lounging
If you like to lounge before or after a workout, you might want to make garments that feel good for both. Just remember, in this case, Spandex is your friend.
For more information about sewing with activewear fabrics, read Alyson Clair's guide here and Melissa Fehr's guide to building an activewear wardrobe.
In warmer weather, focus on lightweight, moisture-wicking fabrics.


Pique provides texture and moisture-wicking properties.


Performance polyester fabrics offer the latest in fiber science, and the fabric description will usually state how good it is at wicking moisture. You can find specific names and properties in Melissa Fehr's guide to sewing activewear fabrics.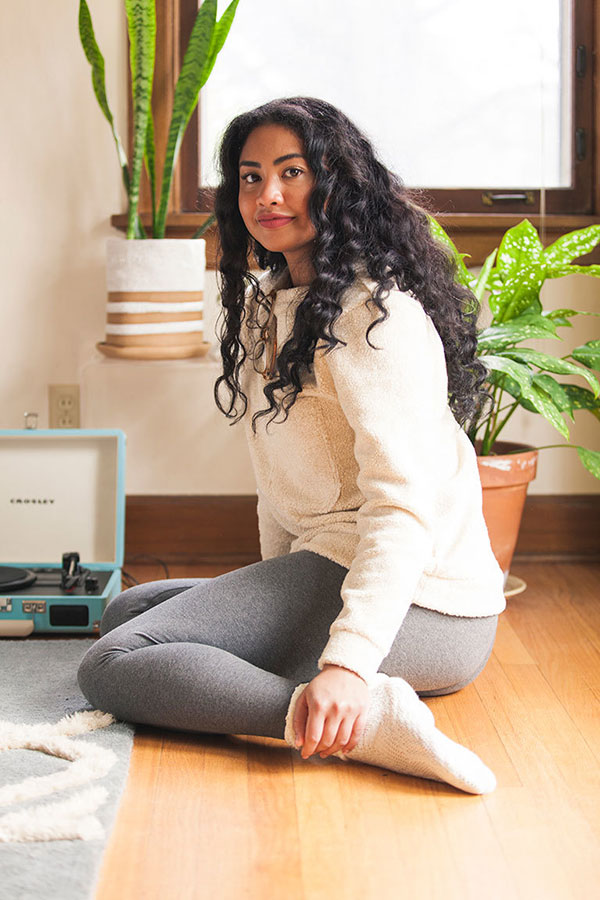 In colder weather, think about layers and heavyweight knits that also wick moisture.


Ponte or double knits are easy to sew. Here is a guide to working with double knits.


Merino wool is an alternative to many performance fabrics because it wicks moisture and has anti-microbial properties. Here's a guide to sewing it.


Brushed athletic knits are a good option for active lounging because they are extremely comfortable.


---
For Sleep
Think about your favorite sheets. You can actually use your favorite sheets to sew a garment! If you like sleeping on it, you'll probably also like sleeping wrapped up in it.
Weather can really affect your sleep, so choose your fibers wisely. In warmer weather, think about fabrics that will keep you cool.
Knits


Ribbed knits are comfortable and have great stretch.


Rayon or silk jersey is a stretchy alternative to silk pajamas.


Performance knits intended for activewear can help during menopause—or if you run warm at night.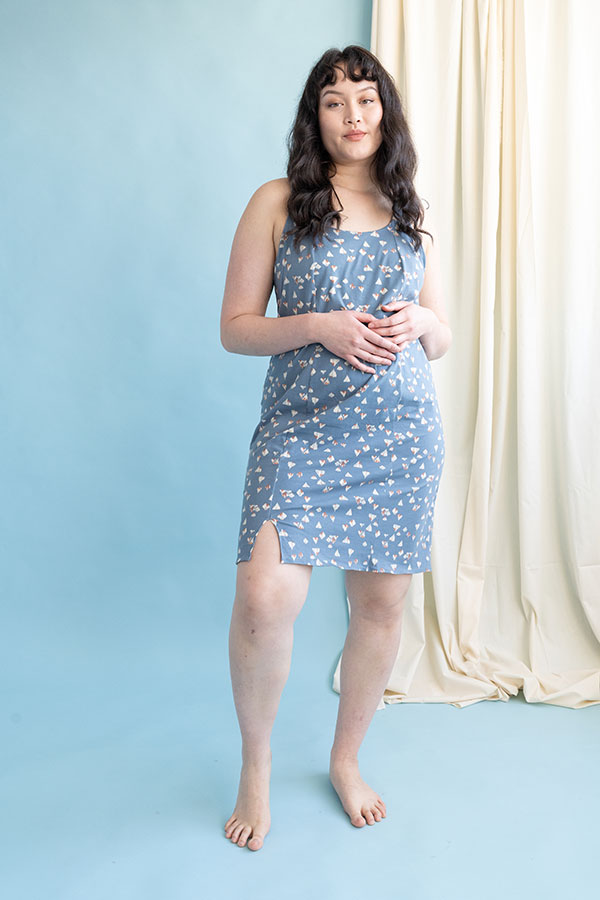 Wovens


Seersucker is made from cotton, so it will regulate temperature—and give you that classic-striped-pajama look. Sometimes seersucker comes in different weights, so look for something lightweight.


Double gauze is a treat for sleep because it is so soft against the skin.


Quilting cotton is a popular choice for year-round pajamas. For a softer drape, choose cotton lawn or voile.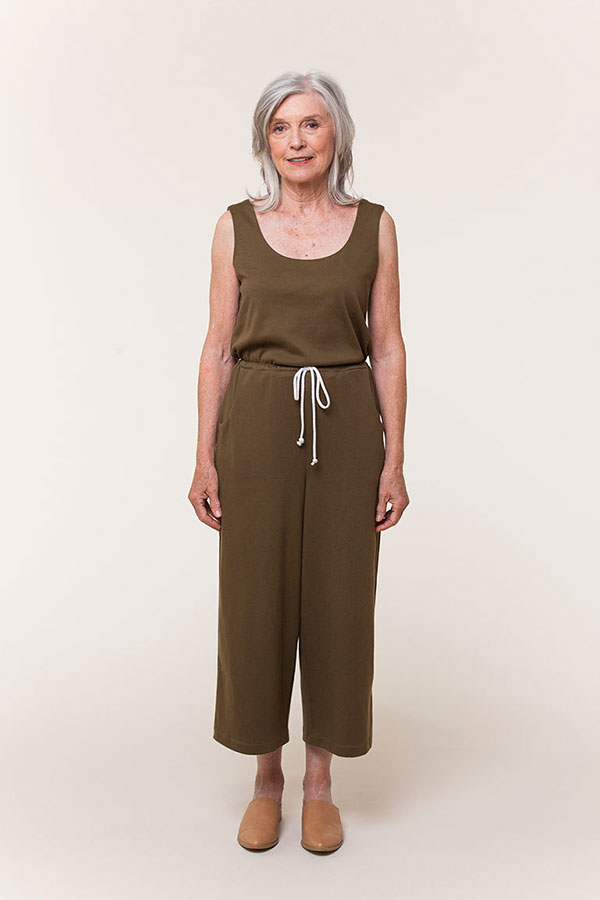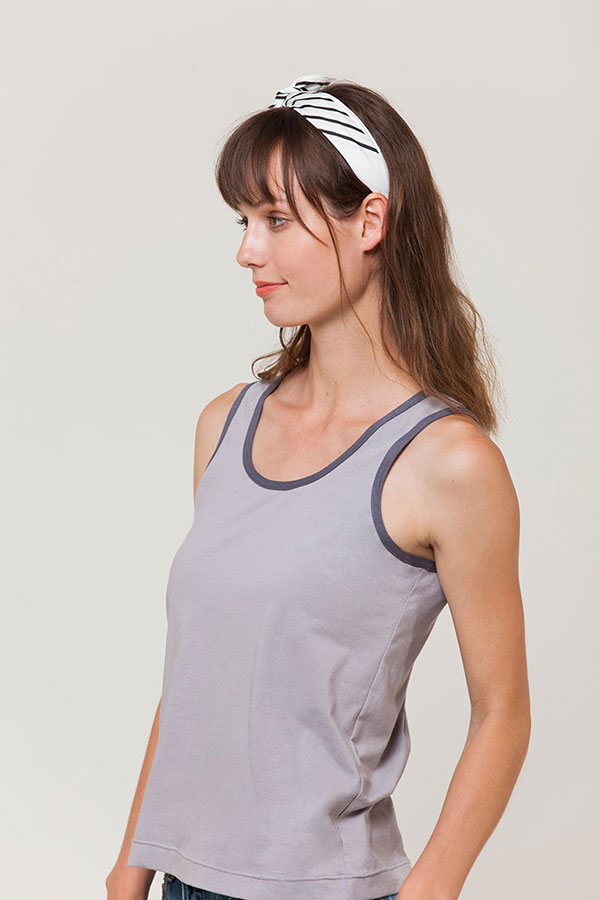 In colder weather, think about fabrics that help trap warmth.
Knits


Double knits offer extra warmth. Here's a guide to sewing with them.


Terry's bulk will help keep you warm—and it also wicks moisture—plus, it makes for a fun coordinating pajama set.


Merino wool is appropriate for year-round sleeping, although it can sometimes feel extra cozy, making it great for winter. Here's a guide to sewing it.


Waffle knits are perfect for a pair of thermal leggings.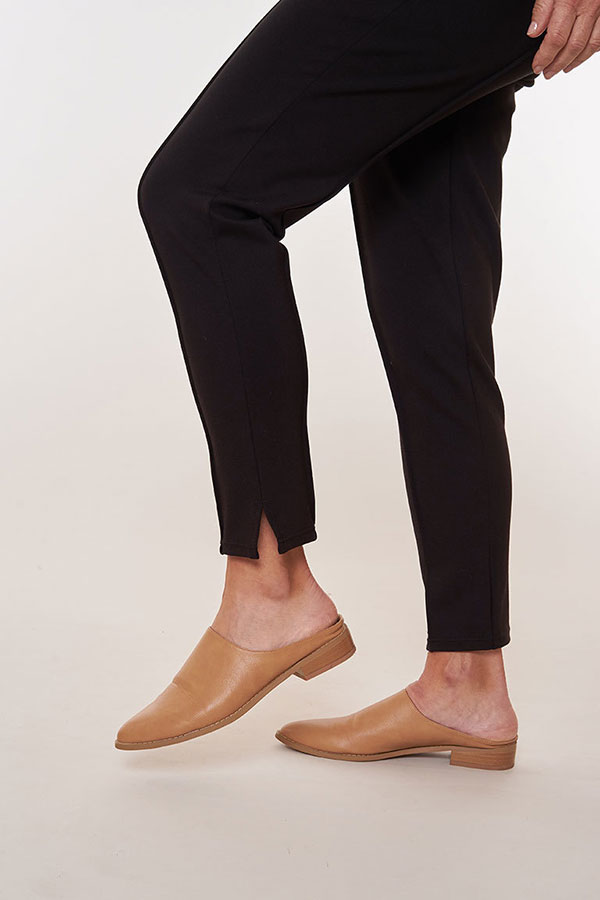 Wovens


Flannel pajamas are a classic wintertime switch from quilting cotton. Flannel is brushed cotton, so it's cozy, insulating, and it comes in so many fun prints.


Linen is great for regulating temperature, especially if you have flannel sheets.


Silk is a year-round option because it's cool to the touch but has strong insulating properties.


Again, wool or cotton and wool blends are suitable for sleepwear, but you definitely want to get a swatch and rub it against your skin to make sure it feels comfortable and not itchy.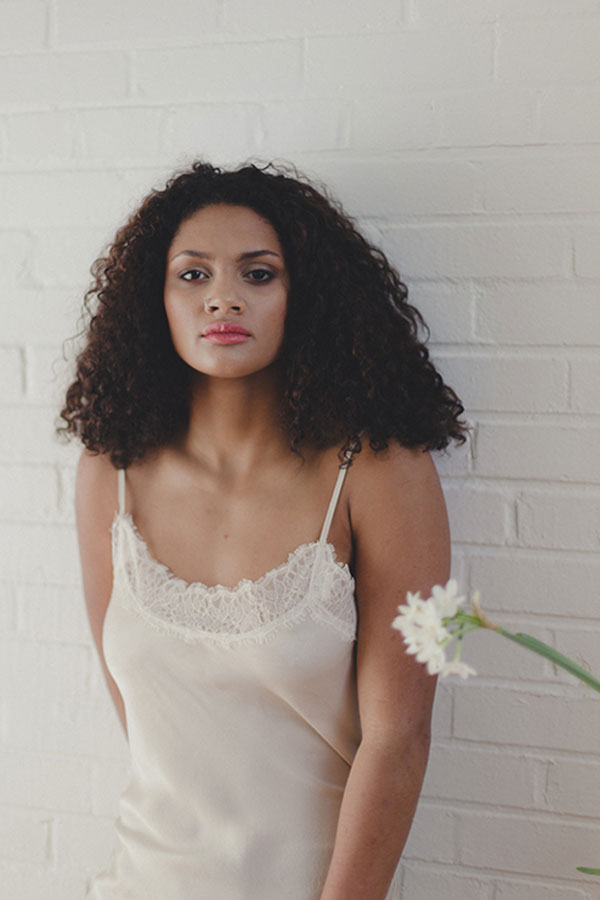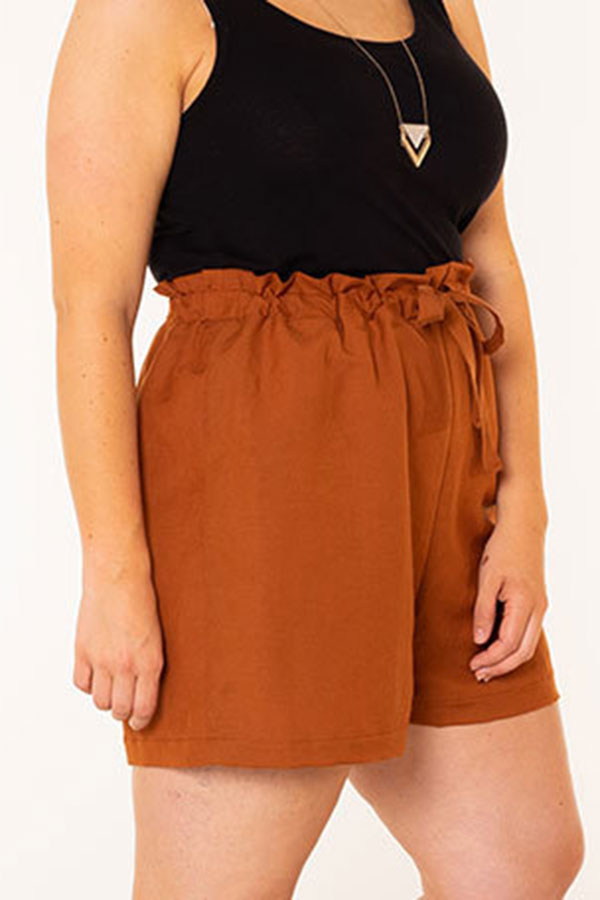 Join the Conversation
Sign in or become a Seamwork member to comment on this article.