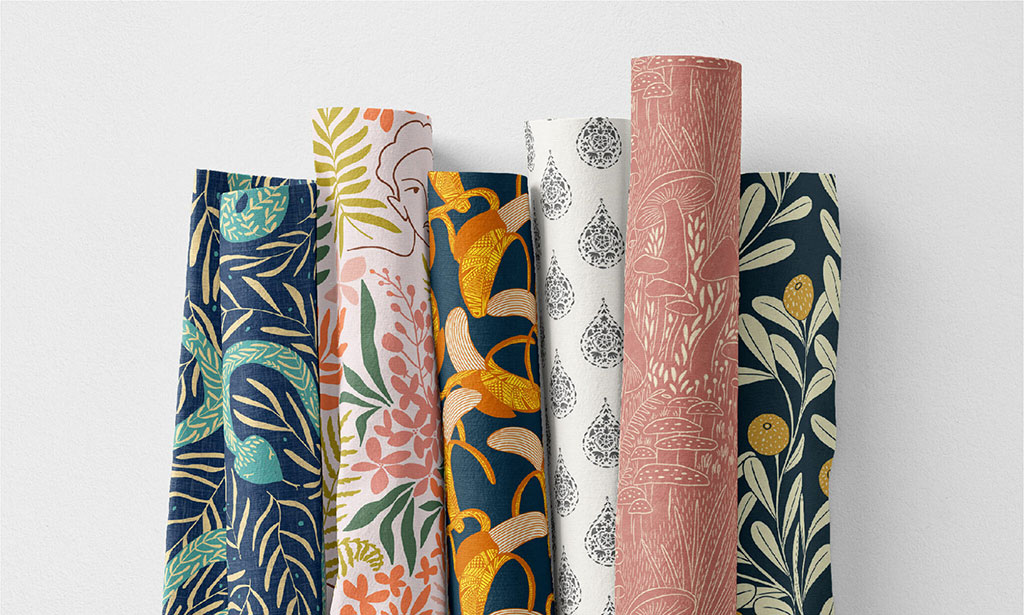 Imagine being able to print any design onto fabric. Now, imagine thousands of artists across the world submitting their designs to one online shop. If you haven't shopped at this marketplace yet, meet Spoonflower!
Spoonflower prints any design of your choice onto fabric, wallpaper, and home decor products. Trying to figure out which prints work for your wardrobe as you shop a marketplace of over one million designs is a little overwhelming. So, how do you even start looking?
How to Find Your Favorite Spoonflower Prints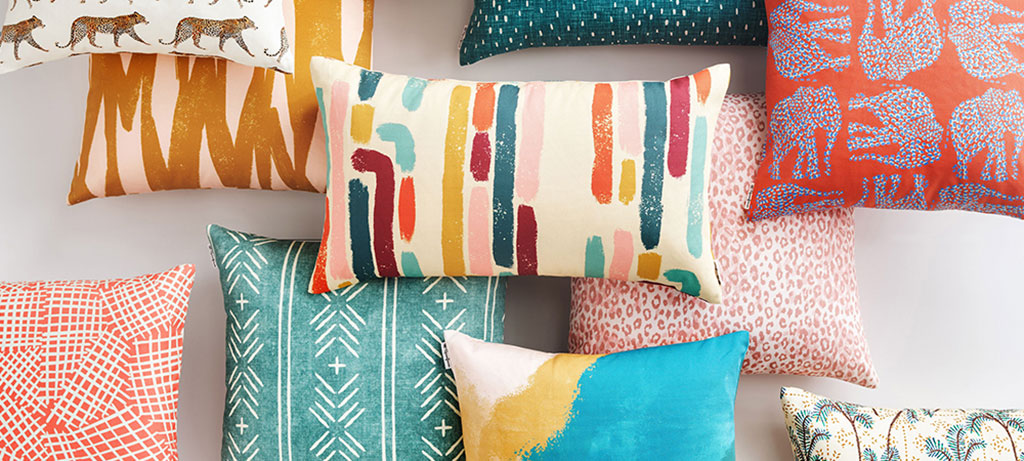 If you're browsing for a design on Spoonflower, here is some advice from the Spoonflower team and other makers who have spent a ton of time with prints, color, and patterns. Not only will their ideas help you shop for Spoonflower designs, but they will also help you bring more prints and color into your me-made wardrobe.
Describe what you want. Sheena from Naisish Handmade shops on Spoonflower for fabrics for her swimwear line, and she has a great tip. Think about four words you would use to describe your ideal design. If the design doesn't match at least a few of these words, it doesn't belong in your wardrobe!
Find artists that you love and then support and follow them. You'll find that they night recommend like-minded artists and pretty soon, you'll have a trustworthy network of designers who create for your style. Spoonflower strives to connect you with artists all over their website with their creative community spotlight.
Read a trend report. The Spoonflower team puts together a thoughtful trend report to connect you to their community of artists and help you spot the latest textile trends.
Get inspired with design challenges. These design challenges are super fun to watch, but they are also one of the best ways to connect to new artists and explore tags on Spoonflower. Don't miss these!
Browse the magazine archive. Find design and project recommendations in Spoonflower Magazine.
Shop curated themes: The Spoonflower team does most of the work for you with these curated collections pulled from their best-sellers and trend reports.
Get Help from the Spoonflower Team. Tara Reed is the Spoonflower Artist Community Manager, and she develops relationships with all their designers. Browse her favorite designs organized by themes.

How to Find the Right Type of Spoonflower Fabric
When you've found a design that you want to print to fabric, it's time to make another decision: what kind of fabric do you want?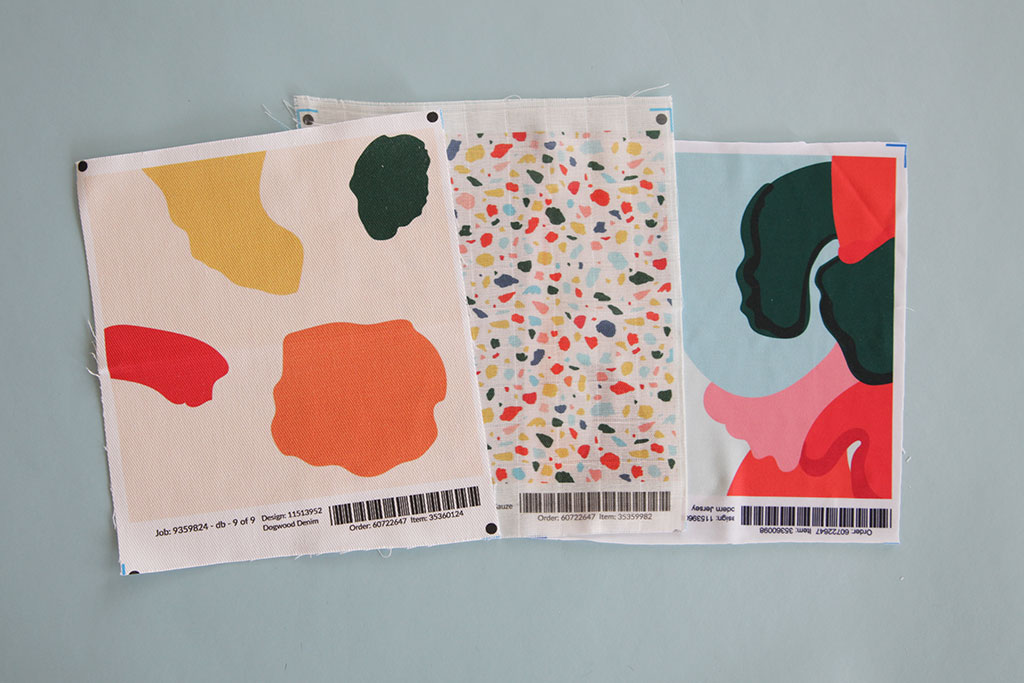 First, no matter what, If you aren't sure which fabric to choose, order a swatch packet directly from Spoonflower to feel all the different substrates. While the fabric names are familiar—you'll spot denim, poplin, and jerseys—digital printing technology differs from other textile production.
As a garment maker, you might be used to yarn-dyed wovens or stretchy jerseys that maintain the same color on the right and wrong sides of the fabric. You won't find this with Spoonflower fabrics. Spoonflower will print your design on the right side of the fabric, and the wrong side of the fabric will be plain white. It's a fair trade for being able to print any design you can imagine!
Spoonflower has resources to help you identify which of their substrates will work best for your project. Like any sewing project, you want to consider drape, silhouette, stretch, and any other fabric qualities you need for your pattern.
A Few Notes on Spoonflower Fabrics
After working with some Spoonflower fabric for the samples of the Siahra and Killian dresses, and comparing some of our personal projects, the Seamwork team put together these notes.



Sewing athletic wear with bold prints is so fun. The Spoonflower Sport Lycra is a reliable technical knit that's "squat proof," which means that it's opaque.




Sometimes the colors can appear muted when you get the fabric in real life. This is a symptom of digital shopping that you are probably already used to, but remember that fabric can't quite capture the nuances of a digital design shown on a computer screen.




The new cotton lawn is a very crisp lawn. In general the drape of the fabrics feels crisper than average, likely because they need to absorb the ink—but they will soften with wash.




The poly crepe de chine doesn't have that plasticky feel that some polyesters can have. It has a lovely matte color!




Denim is a fun choice for outerwear, and Spoonflower prints make a really stylish Audrey jacket.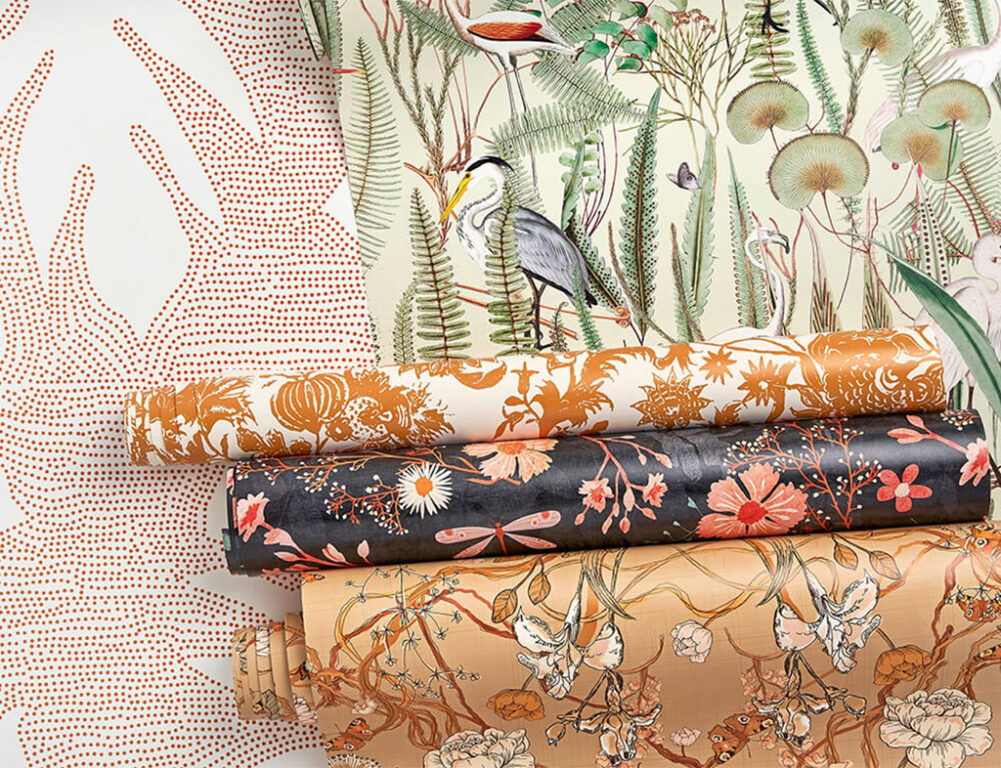 Does Spoonflower Have Sustainable Fabrics?
Spoonflower acknowledges that the textile industry is "rife with sustainability problems," and you can read a transparent report of their practices here. Here are some of their more sustainable fabrics.
These tips should get you started on your journey to find the perfect Spoonflower print for your next project. While it might be intimidating to shop in a worldwide marketplace of designs, stick to what you know about your style, and you'll find something that works for your wardrobe.

Join the Conversation
Sign in or become a Seamwork member to comment on this article.