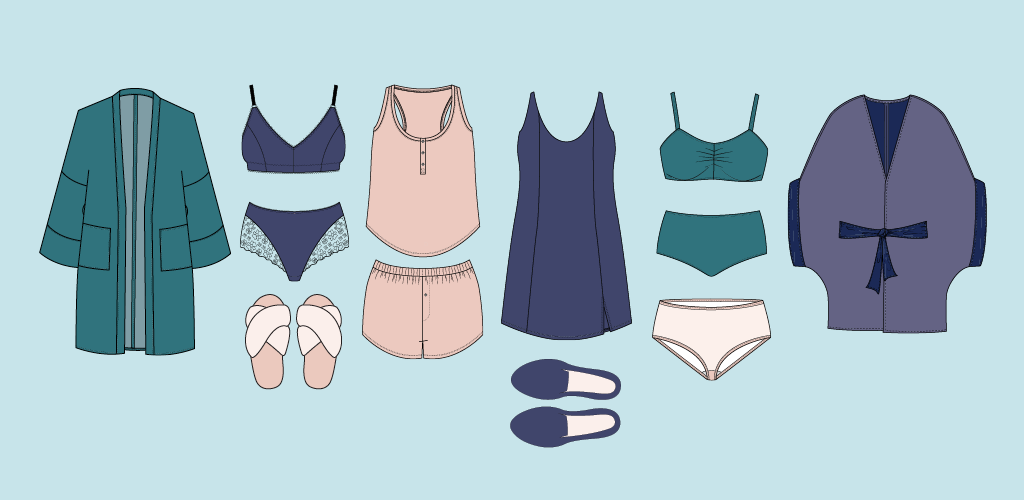 Sometimes the holidays can feel like they are all about making others feel loved and appreciated, which is wonderful, but don't forget to treat yourself! Give yourself a little love this season by sewing up this special lingerie capsule collection.
This collection features the new Robin bralette and Fable underwear, as well as a few of my favorite lingerie and loungewear patterns from Seamwork. The Robin bralette is a fitted soft bra featuring princess seams, adjustable straps, a hook and eye closure, and comfortable picot elastic finishes—making it the perfect base for this capsule collection. The Fable underwear is a great edgy accompaniment to this bralette, as it offers two versions with different levels of coverage for lots of customization potential.
Follow along with me as I mix and match these lingerie wardrobe must-haves you'll want to wear over and over!
Outfit 01
Robin, Fable, Almada, Slippers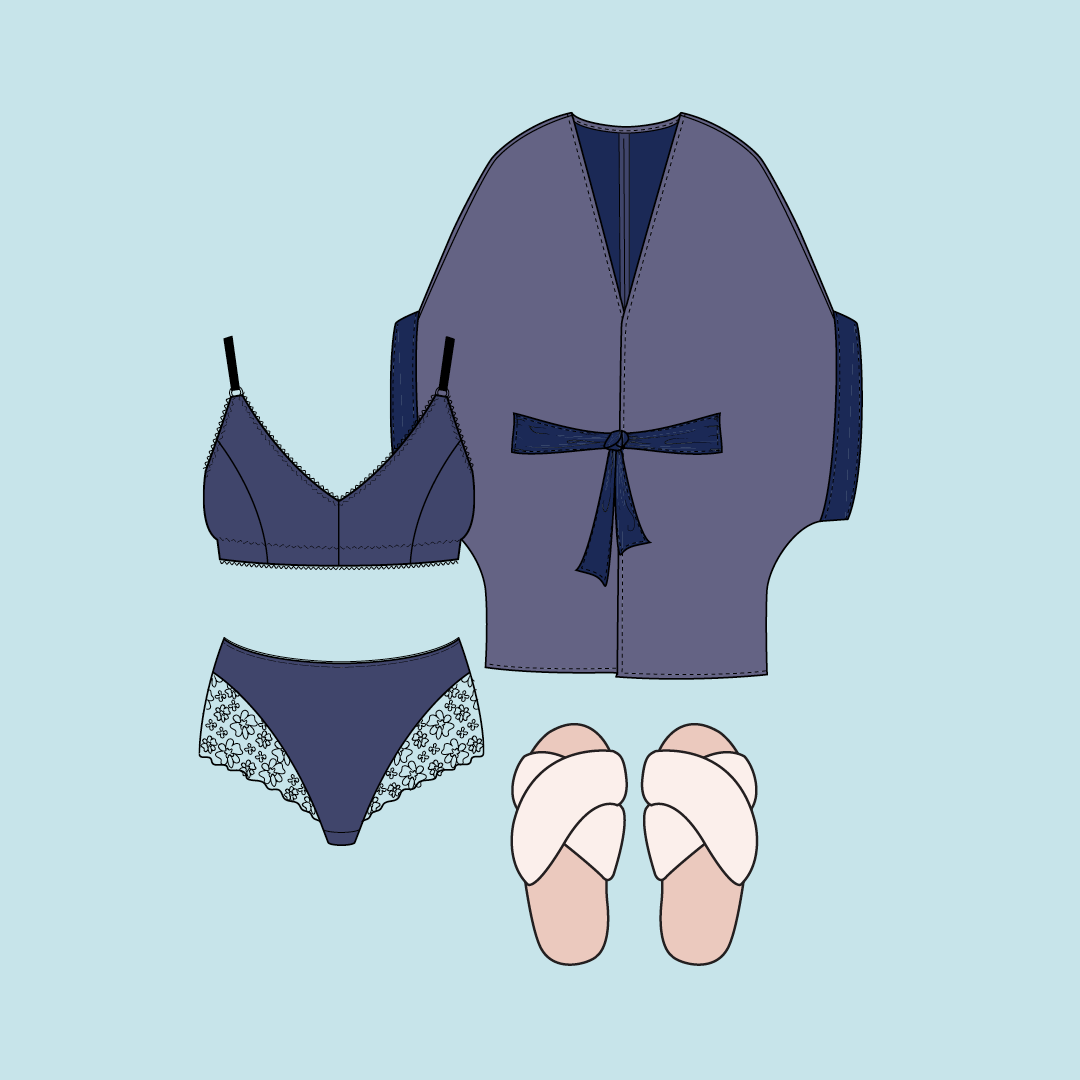 Try sewing up Robin and Fable as a set using coordinating fabrics to make yourself feel extra special and put-together. Layer on the Almada robe to further elevate this ensemble and don't forget your slippers to keep your feet toasty warm.
Outfit 02
Robin, Dana, Quince, Slippers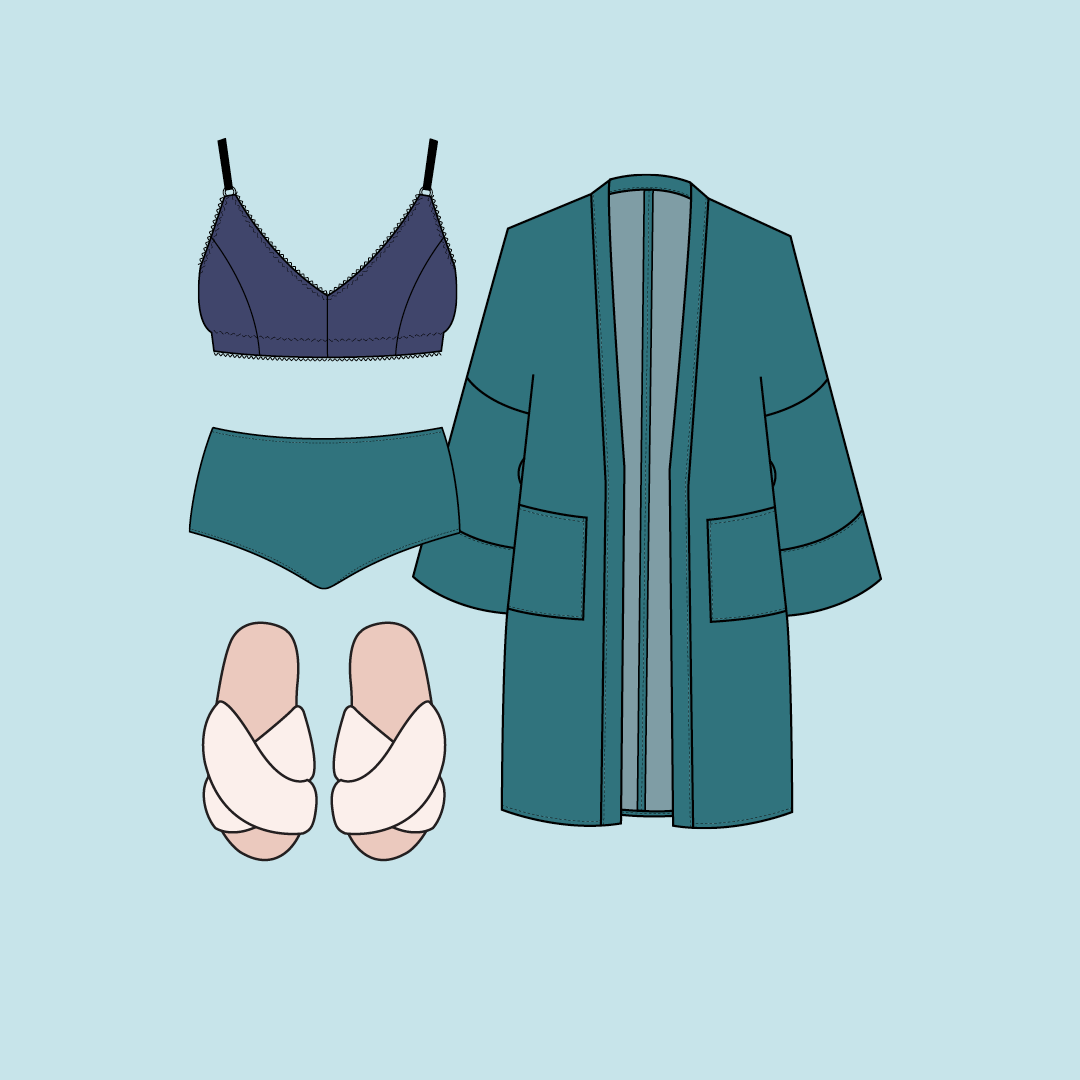 For something different, swap out the Fable underwear for panties from the Dana set. These panties have a comfortable mid-rise design with a subtle cheeky cut. Finish off this look with the Quince day robe, which is available in two different versions to suit your style perfectly.
Outfit 03
Robin, Fable, Cal, House shoes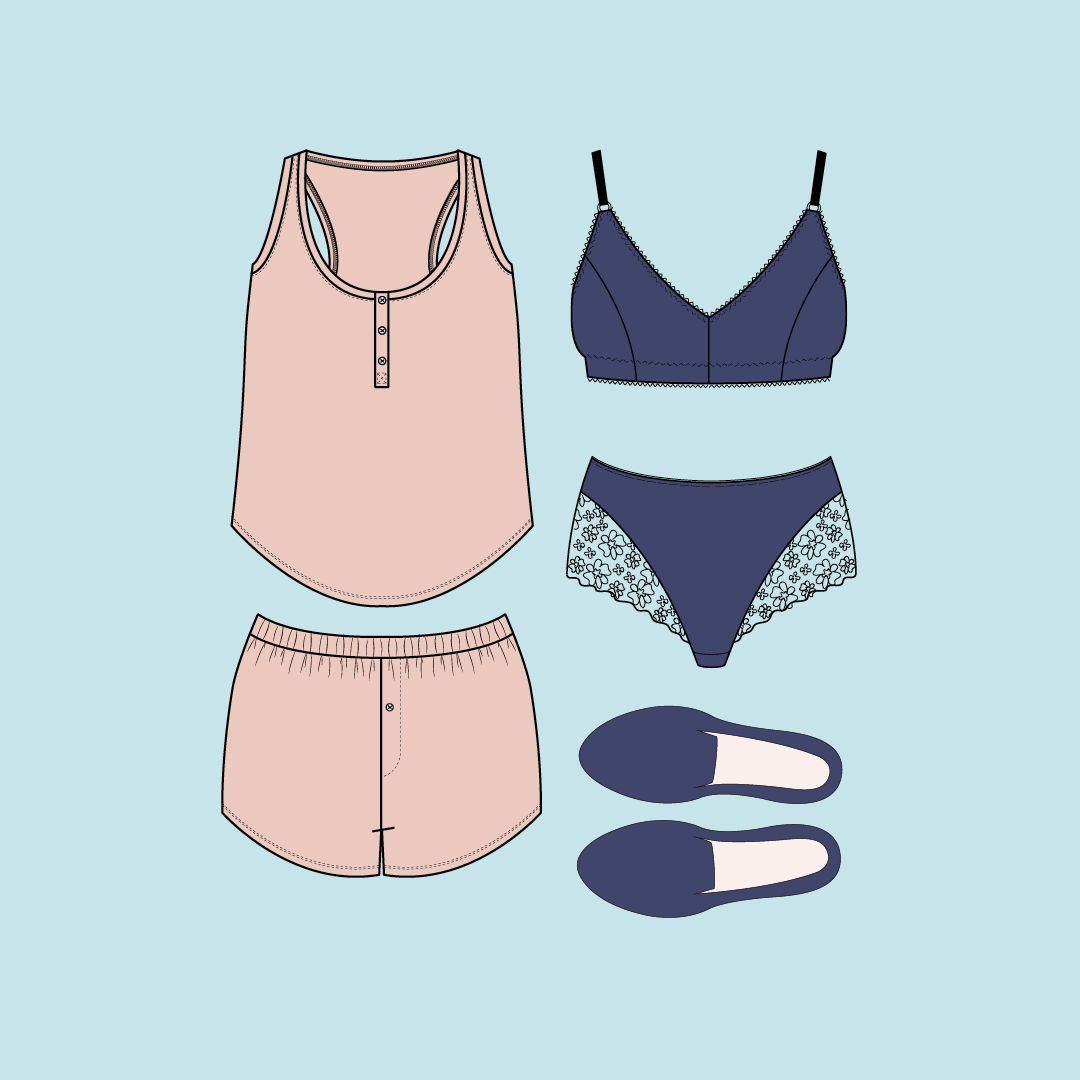 For an easy lounge outfit that is packed with comfort and perfect for day or night, pair Robin and Fable with the Cal pajama set. This set features a racerback tank and high-waisted boxer shorts. Finish off this look with me-made house shoes. Watch this tutorial or read the article to learn how to make your own pair!
Outfit 04
Maeve, Fable, House shoes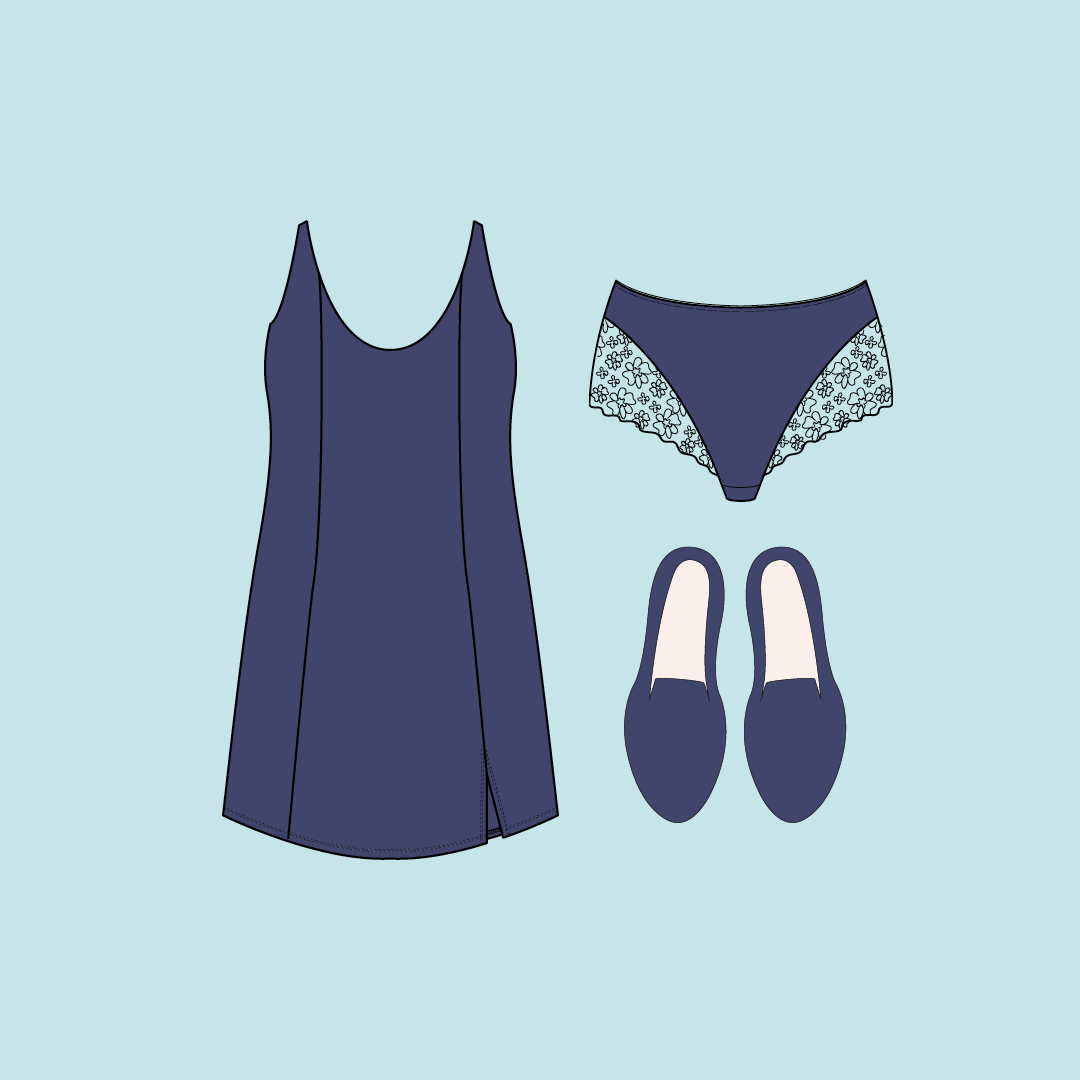 Maeve is one of the easiest garments to throw on, because it features a shelf bra offering just the right touch of support. Pair it with the Fable underwear and house shoes and you'll be ready to cozy up with a blanket to watch your favorite holiday movie, or make your morning cup of coffee.
Outfit 05
Dana, Flo, Almada, Slippers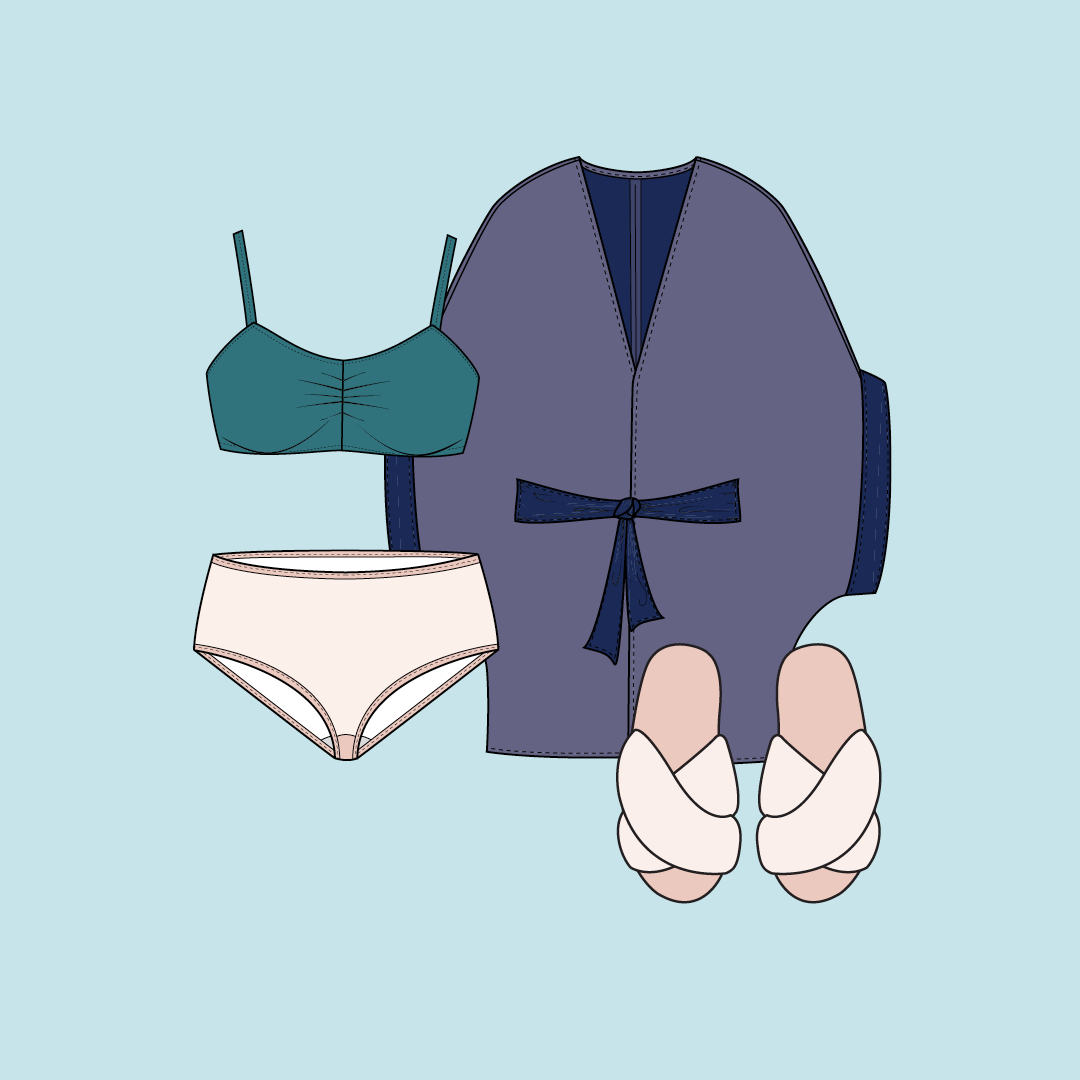 The Dana set features a bralette with a bandeau-style cut with center front gathers and straps for support. This sleek bralette looks great paired with Flo, a pattern for bikini-style period underwear, designed to help you use your knit scraps and create less waste from tampons and pads. Did I mention this pattern is free for everyone?
Outfit 06
Robin, Fable, Cal, Quince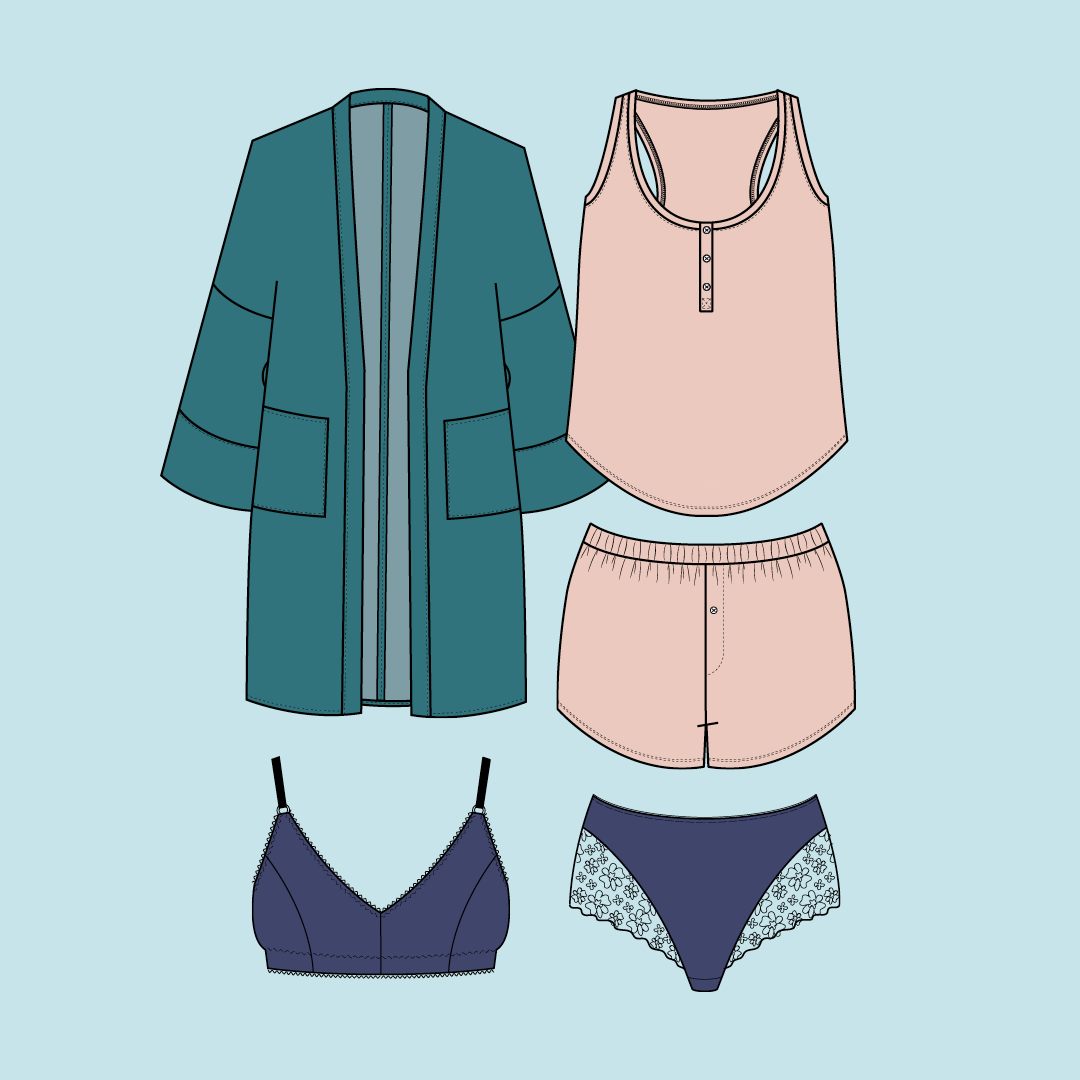 For extra warmth when hanging out indoors, layer on the Quince robe with Robin, Fable and Cal. This stylish piece empowers you to experiment with different fabrics to customize the silhouette, from a breezy rayon for a soft look to a lightweight denim for a more structured fit. The optional waist tie will make you feel extra bundled up.
Outfit 07
Dana, Almada, Slippers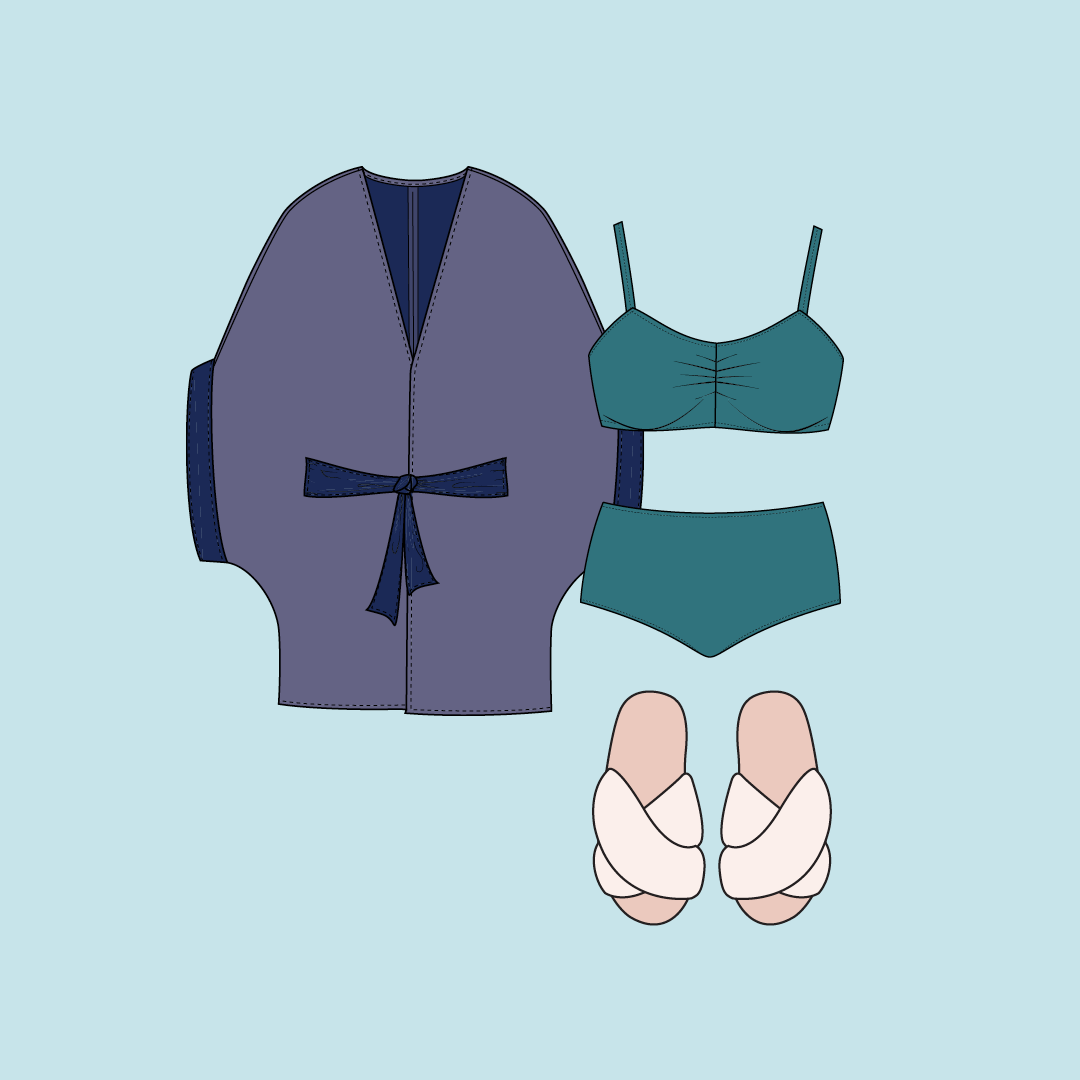 When Robin and Fable are in the wash, you can rock the Dana set all on its own. It's super comfortable to sleep in or you can pop on the Almada robe and slippers for a sweet stay-at-home look.
Outfit 08
Maeve, Flo, House shoes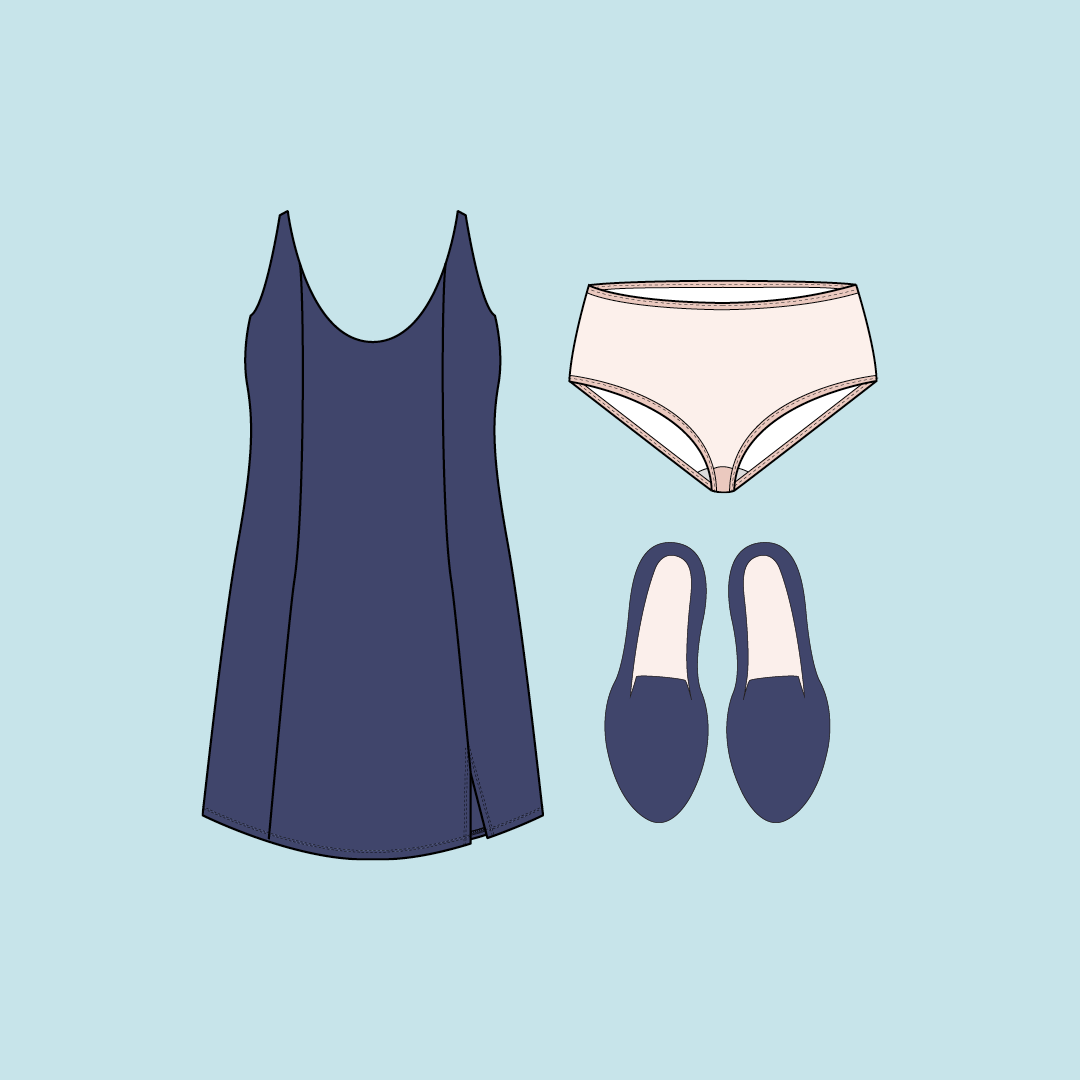 Another great laundry day outfit is the Maeve nightgown paired with the Flo underwear and house shoes. This night gown has princess seams which are perfect for shaping or color-blocking, so get creative and have fun with it!
Love the article? Pin it for later.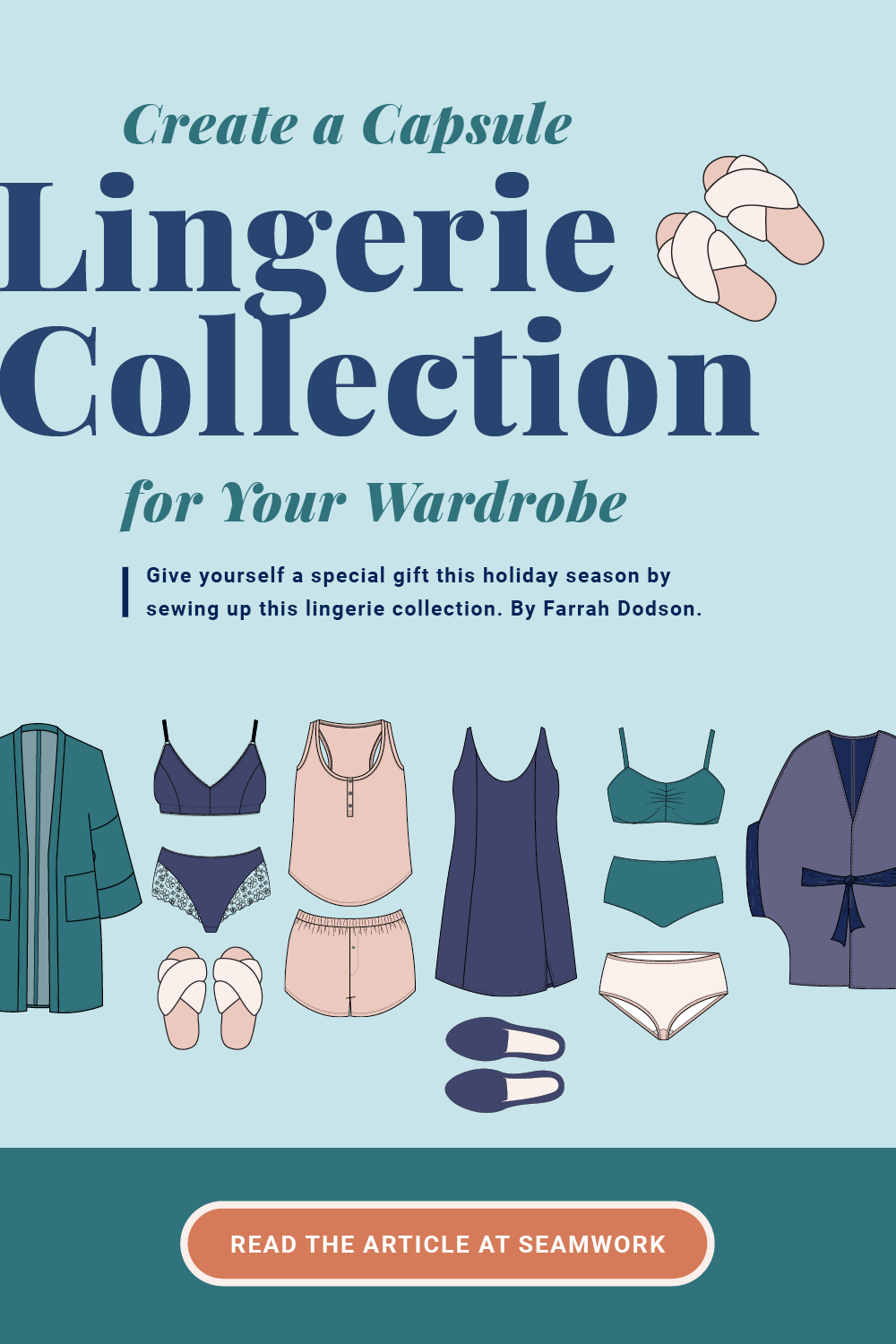 Join the Conversation
Sign in or become a Seamwork member to comment on this article.