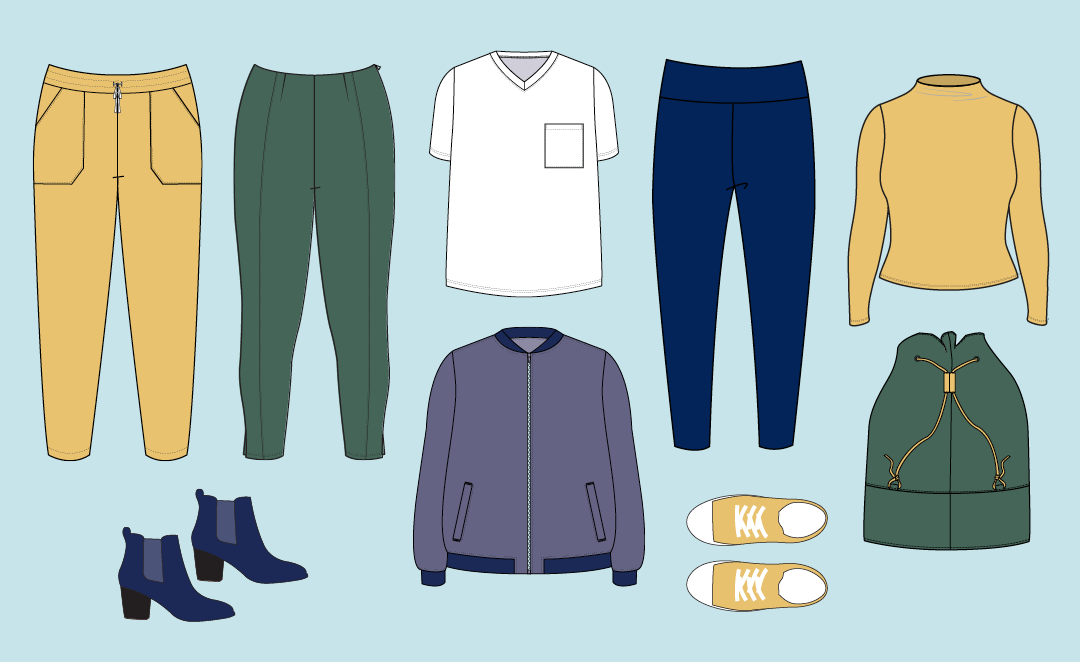 There is nothing more satisfying than putting your time, effort, and creativity into sewing clothes that you know you'll wear again and again for many years to come, which is why I am so excited about this month's patterns!
The Larkin bomber jacket is a wardrobe staple that won't ever go out of style, making it an ideal base for this capsule wardrobe. Featuring a relaxed fit with details such as ribbing at the neckline, hemline, and cuffs, welt pockets, and a zipper in the front, there are lots of opportunities to put your own special touch on this jacket and express your unique style. The perfect companion for this jacket is the Ryan T-shirt. Ryan is the ultimate mix and match T-shirt featuring two versions with a variety of details to choose from, so the customization possibilities are endless!
Follow along with me as I pair the Larkin jacket and Ryan T-shirt with some of my favorite Seamwork patterns you'll want to wear over and over.
Outfit 01
Ryan, Larkin, Witt, Sneakers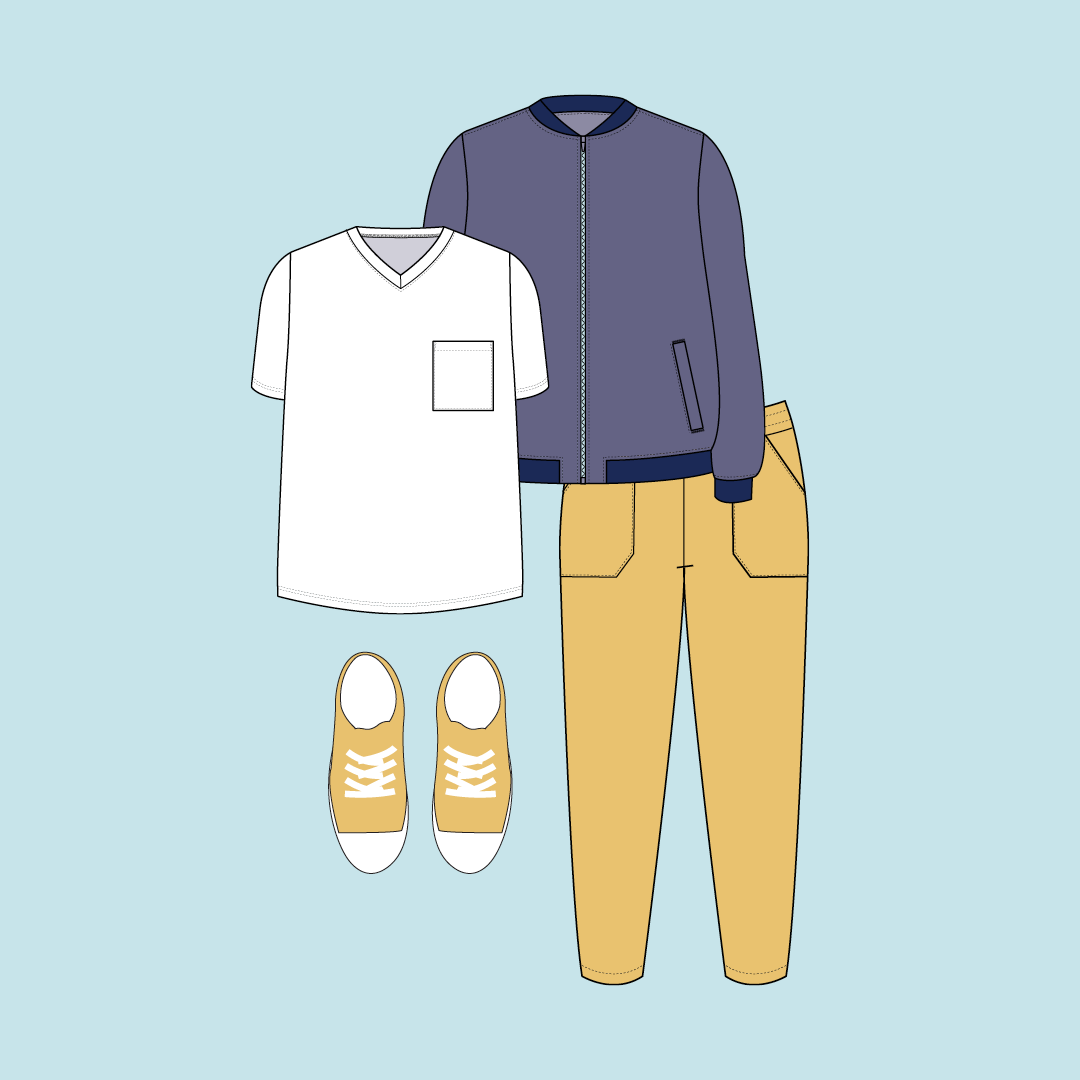 Try pairing the Witt pants with Ryan and Larkin. This combo is cool, casual, and classic all at the same time and will keep you warm on chilly days. If you want to amp up this look even further, try sewing up the Witt pants in the same fabric as your Larkin jacket.
Outfit 02
Ryan, Larkin, Shelly, Booties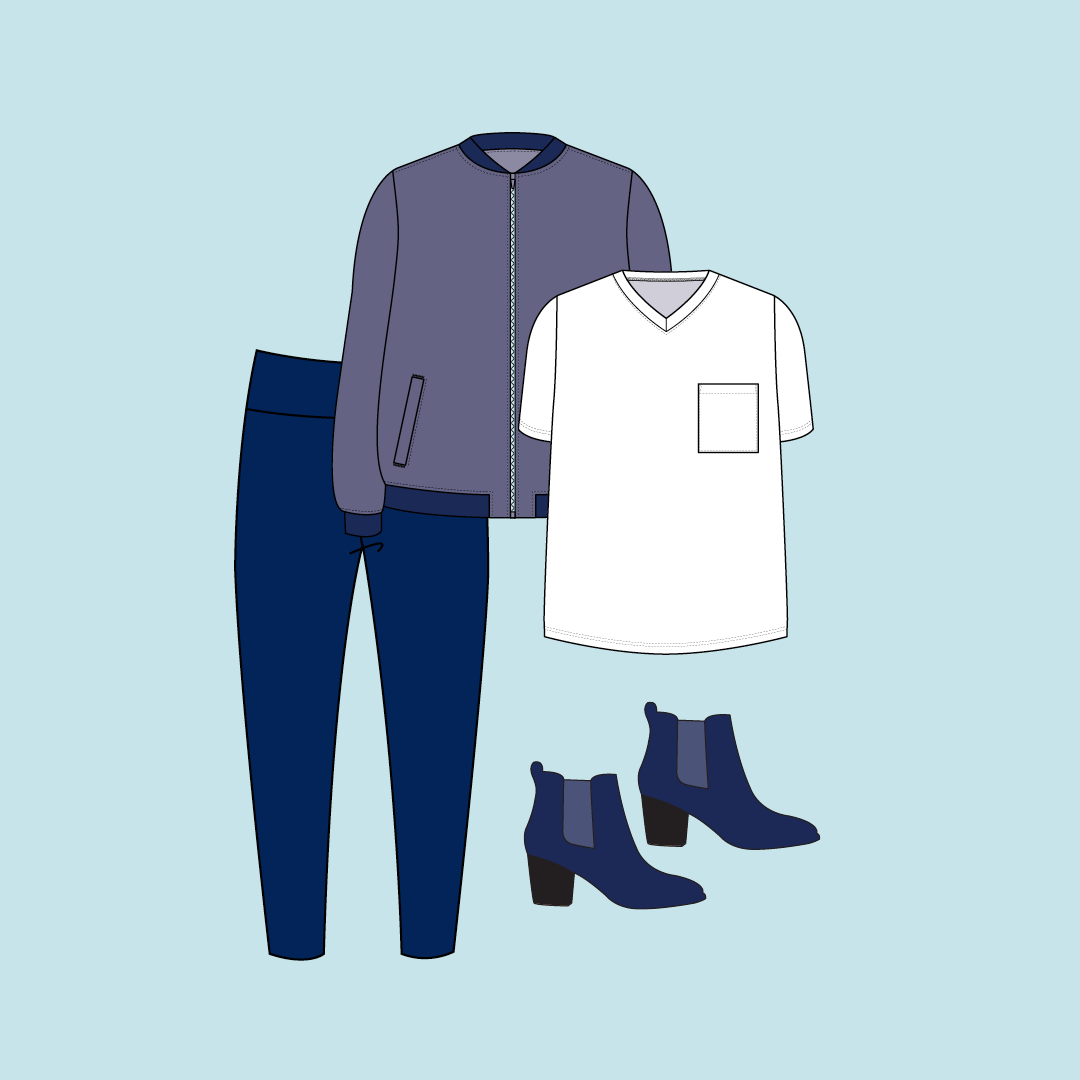 There's nothing more comfortable than a pair of butter-soft leggings. Slip on the Shelly leggings with Ryan and Larkin for a laid-back look, grab your booties to finish it off, and you'll be ready to skip through fallen leaves.
Outfit 03
Ryan, Dexter, Booties, Seabrook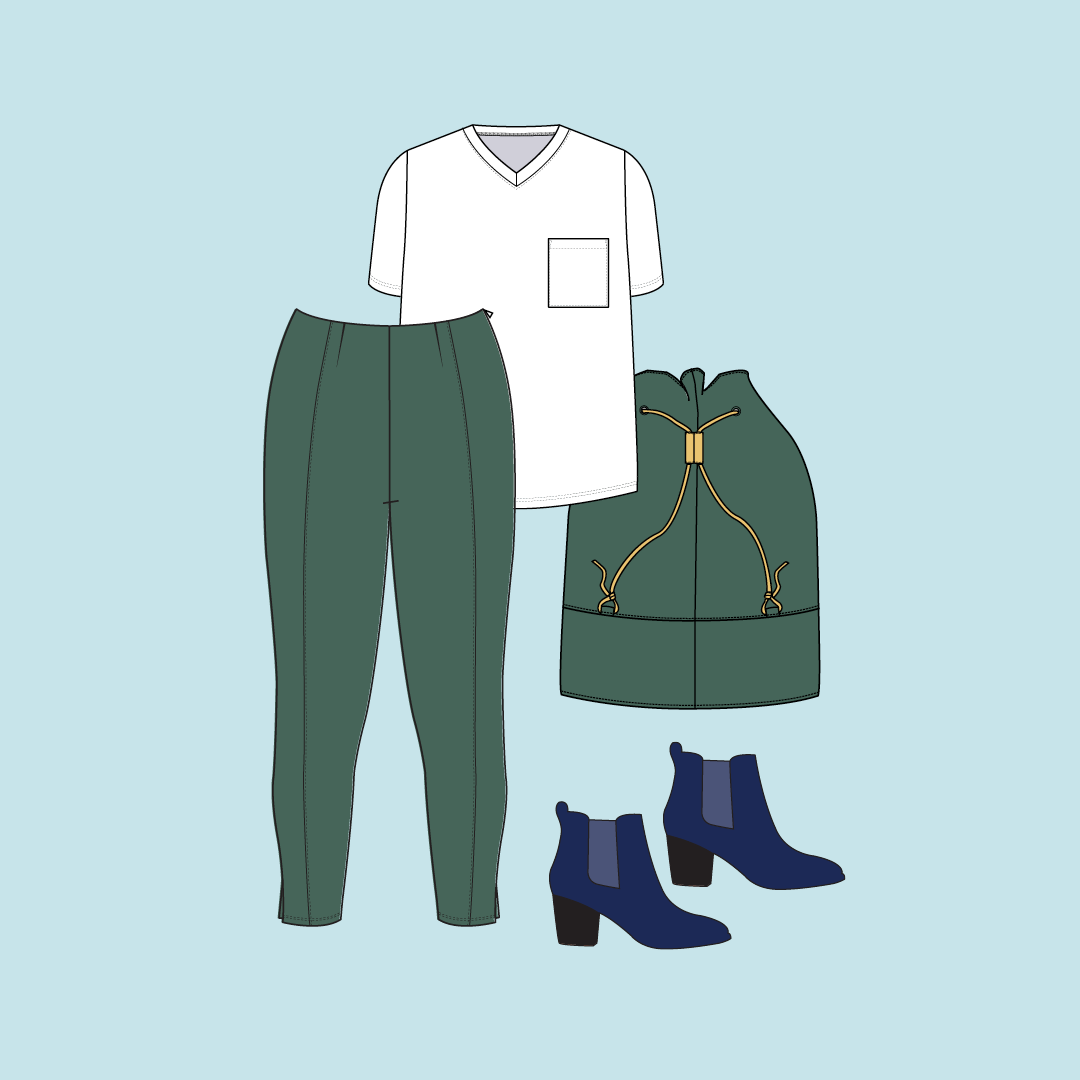 Who doesn't love a good T-shirt and trousers combo? Try tucking the Ryan T-shirt into the Dexter pants for a cool take on business casual that is perfect for work from home or in-office days. Don't forget the Seabrook bag! This little drawstring bucket bag is the perfect size to carry whatever you need.
Outfit 04
Ryan, Shelly, Sneakers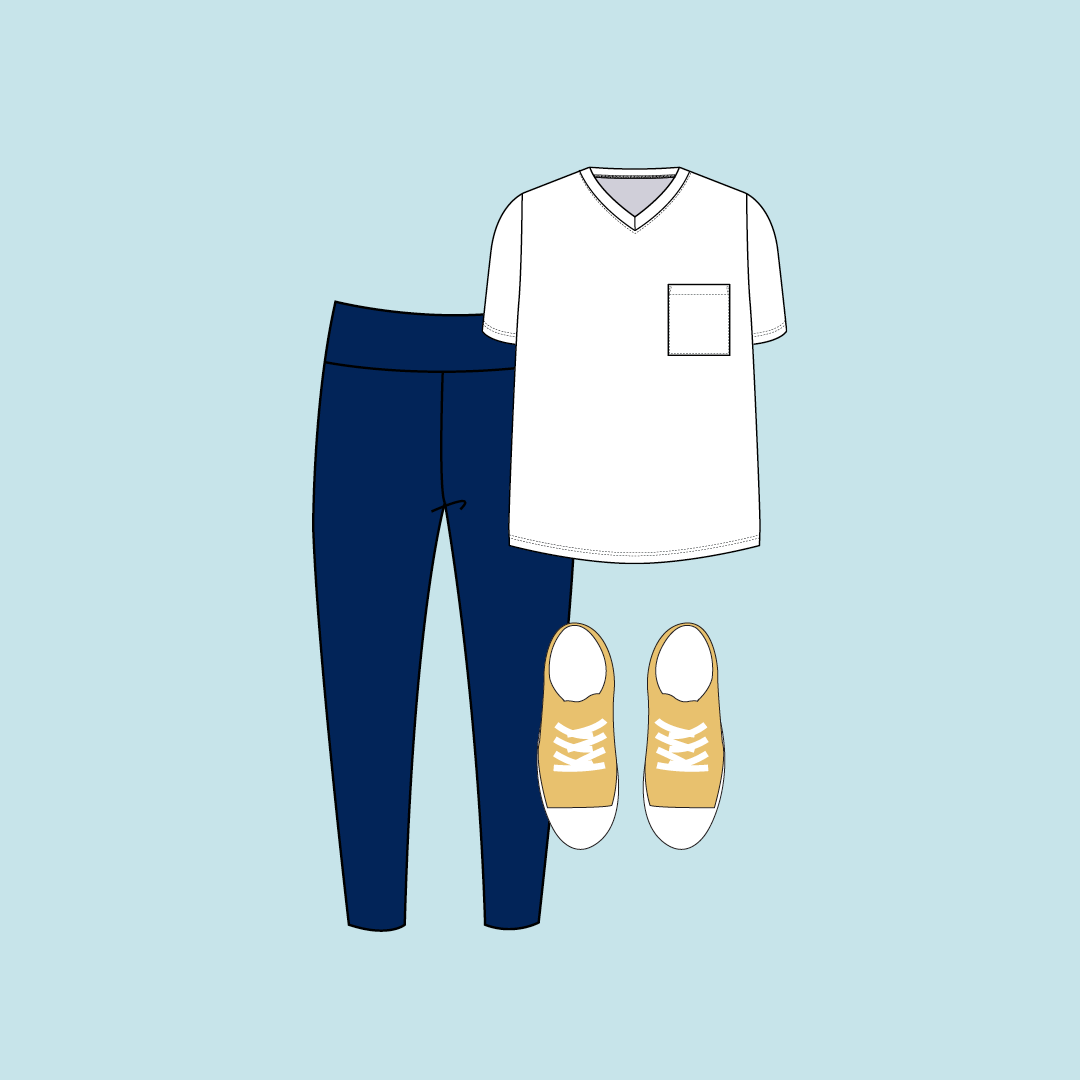 Ready for a workout? The Ryan T-shirt doubles as activewear. Pair it with the Shelly leggings and sneakers and ready-set-go!
Outfit 05
Ryan, Witt, Seabrook, Booties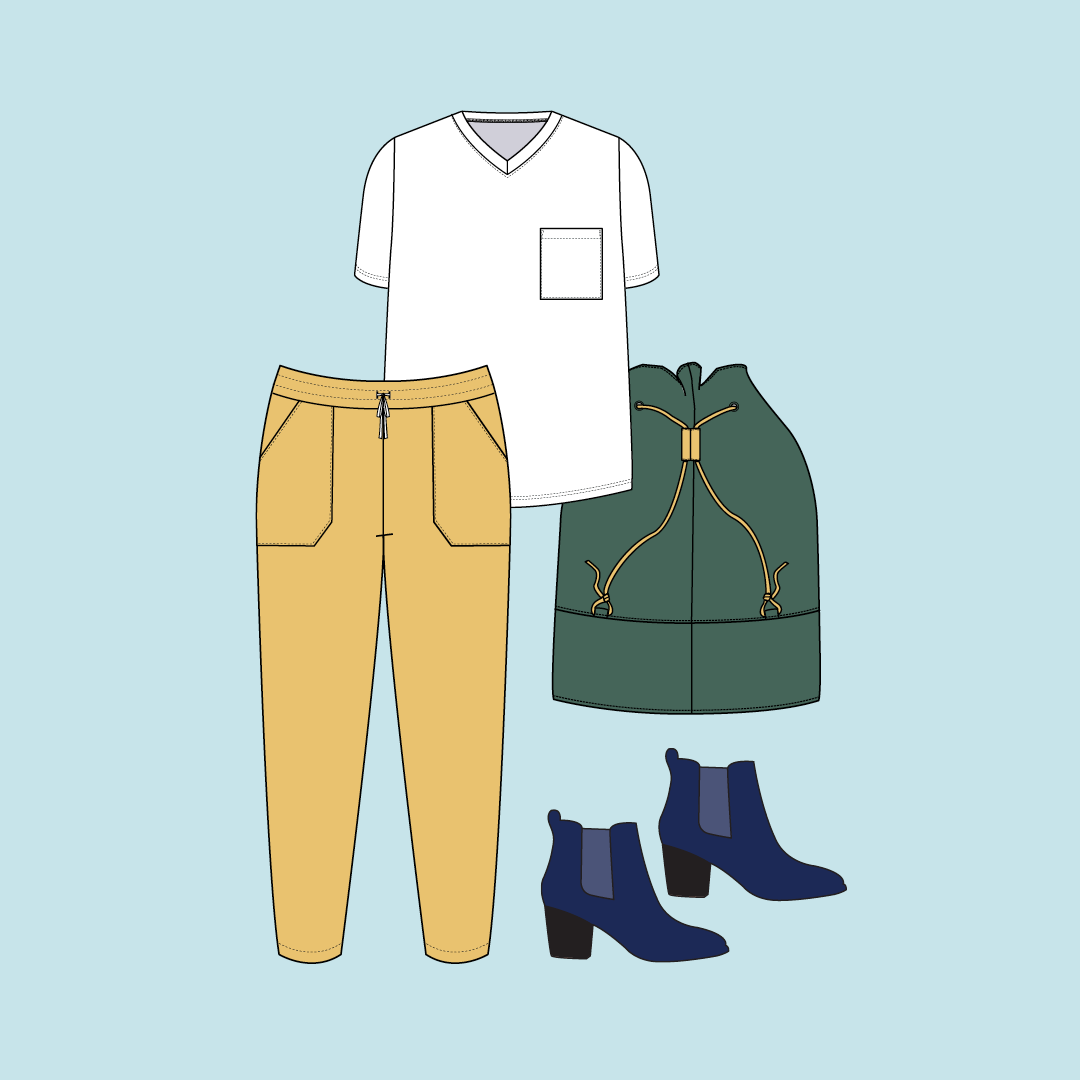 Dress up a classic T-shirt and Jogger combo by accessorizing with your booties and the Seabrook bag. If you have some cool earrings to further polish up this look, even better.
Outfit 06
Ace, Larkin, Witt, Booties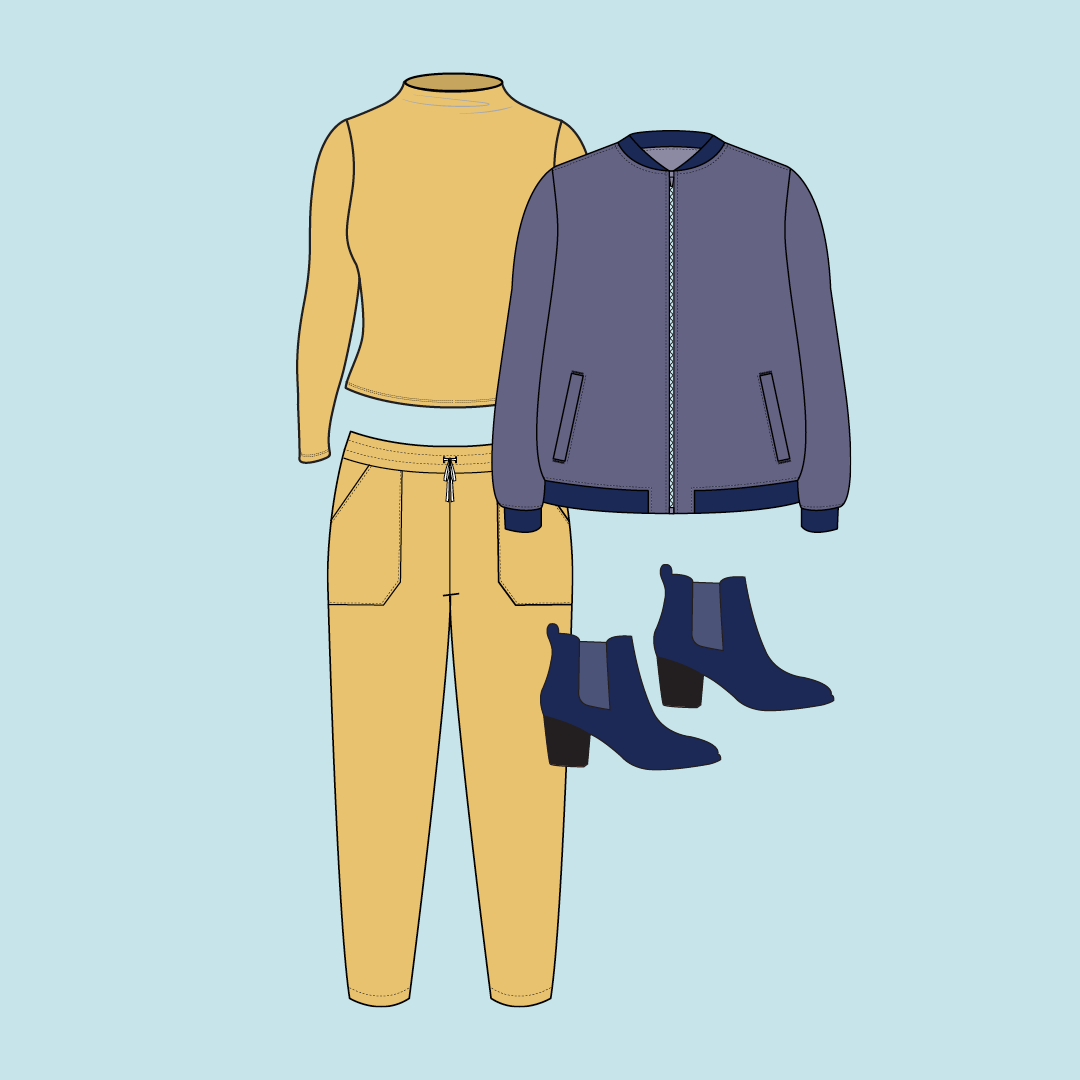 On days when your Ryan T-shirt is in the wash, swap it out for the Ace top. With only three pattern pieces, this fitted, funnel-neck top is a breeze to sew and perfect for layering.
Outfit 07
Ace, Dexter, Booties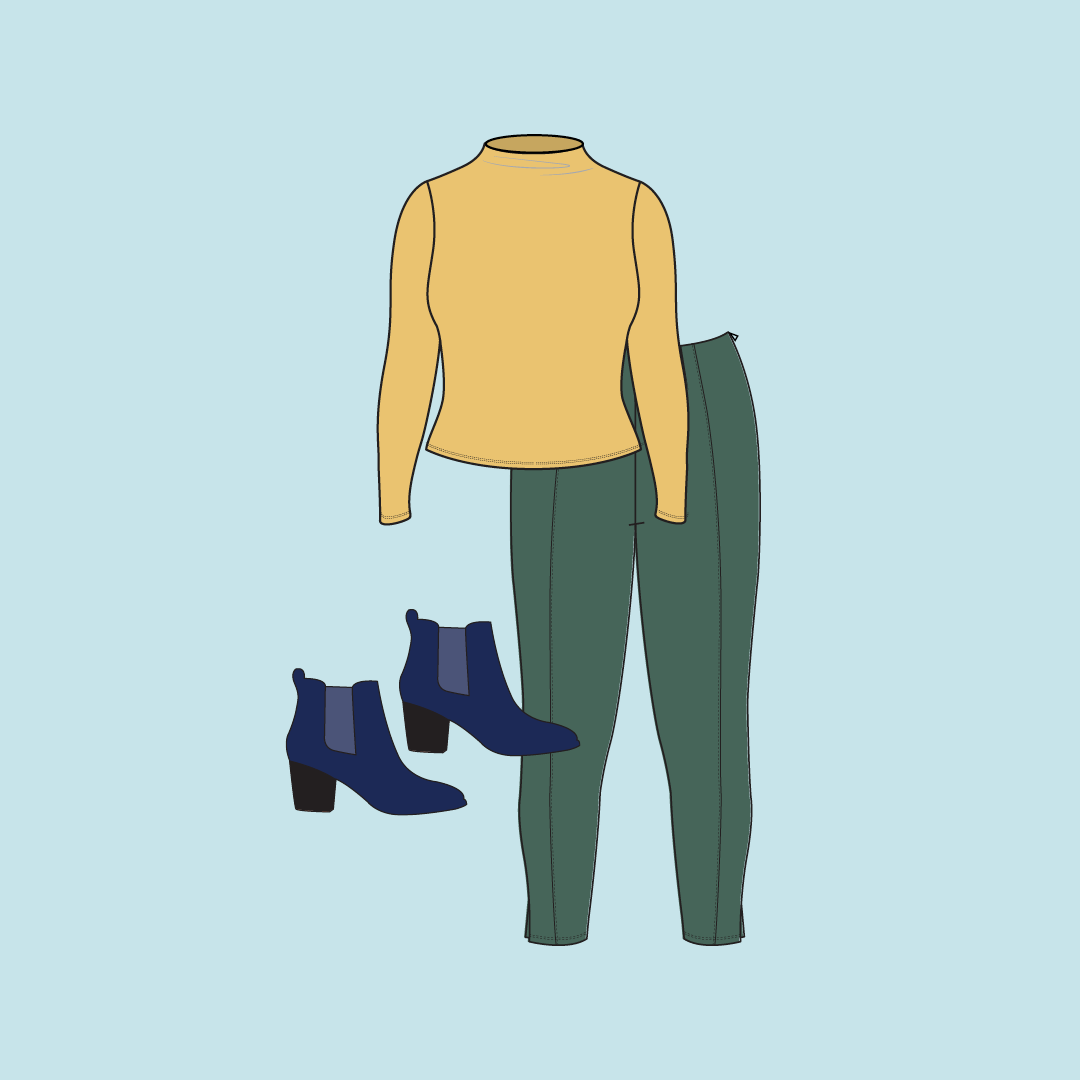 Pair the Ace top with the Dexter pants for an upscale chic look. These pants have the appearance of a super sleek pair of tailored trousers but are actually knit. So not only will you look super stylish, you'll be comfortable while doing so.
Outfit 08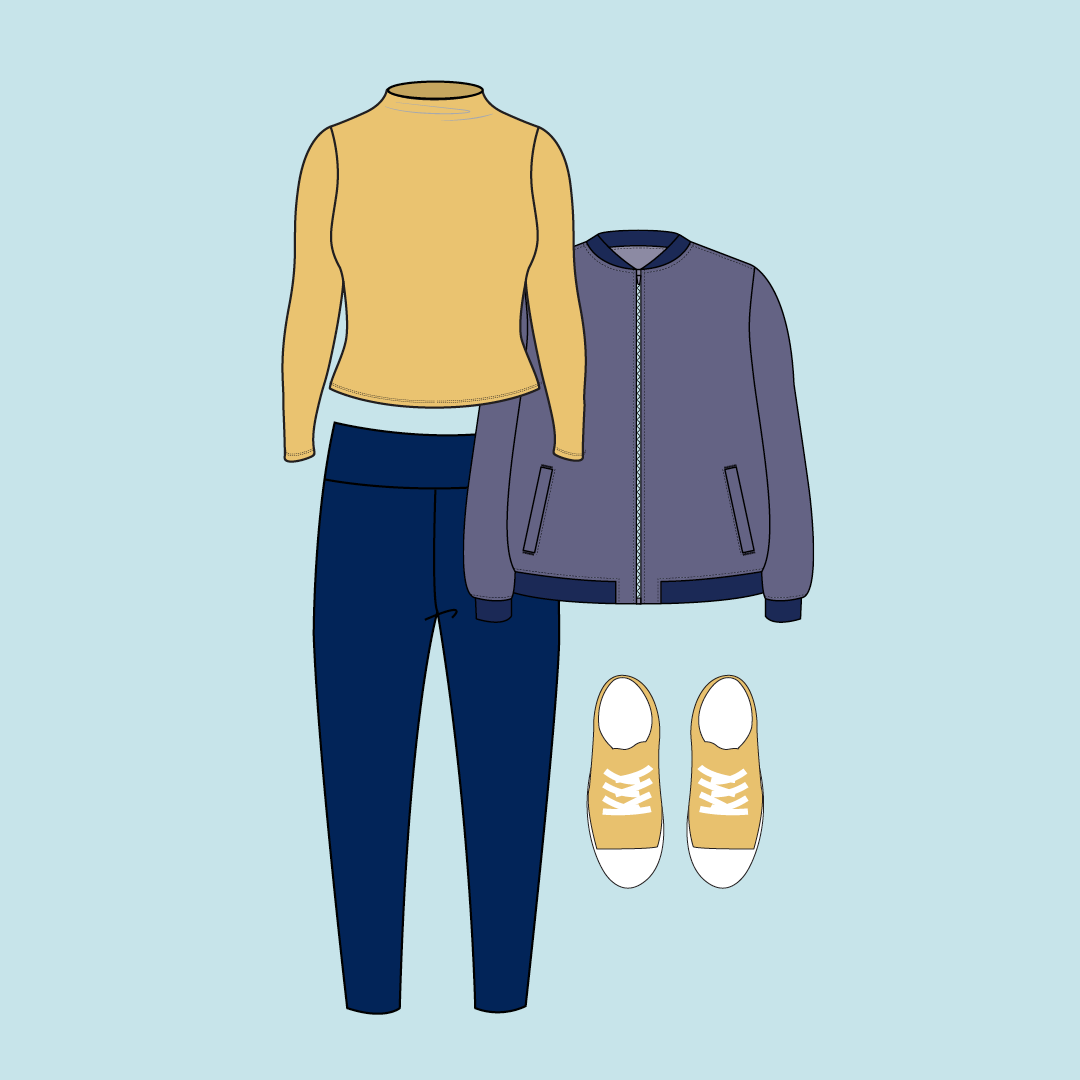 Ace, Larkin, Shelly, Sneakers
A fitted long-sleeved top paired with leggings can look super cool and streamlined, so try wearing the Ace top with the Shelly leggings. Finish off this look with the Larkin jacket and sneakers, and you'll be ready for whatever the day brings you.
Join the Conversation
Sign in or become a Seamwork member to comment on this article.